Toyota LandCruiser 70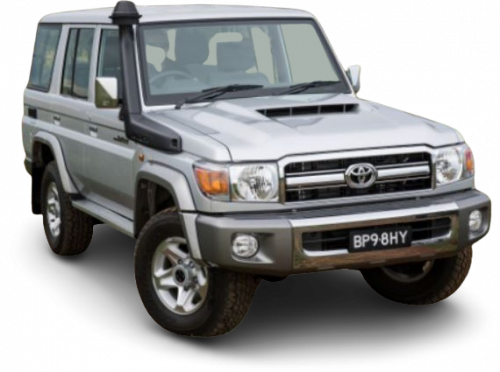 | | |
| --- | --- |
| Latest CarExpert Rating | 6.8 / 10 |
Toyota LandCruiser 70
The iconic Toyota 70-Series LandCruiser plugs valiantly on, offering a blend of simplicity, rugged four-wheel drive ability, and diesel V8 grunt that still appeals to many buyers, particularly those in regional areas.
First introduced in the 1980s, the Toyota LandCruiser 70-Series has always been sold here alongside a more comfort-focussed LandCruiser model and, since 1997, the smaller LandCruiser Prado. Those models have been redesigned two and three times, respectively, while the 70-Series looks much the same as it did in the 1980s. It has, however, received some updates during its time on sale.
Unlike the wagon-only LandCruiser and Prado, the 70-Series offers single-cab and double-cab utes in addition to its wagon and two-door Troop Carrier variants. All use a five-speed manual transmission.
Toyota LandCruiser 70 Review
Toyota LandCruiser 70 News & Articles
Variants from Previous Years
Toyota LandCruiser 70 FAQs
Is the Toyota LandCruiser 70 any good?