Best 4x4 off-roaders
Few people who enjoy recreational 4x4 driving will take their car into the bush without some modifications, but you need a strong base to start with. 
These cars are different shapes and sizes, but the thread holding them together is that they're all focused on going a long way off-road.
This list doesn't focus on four-wheel drive utes, and instead focuses on 4x4 wagons of various dimensions and at diverse price points.
All are excellent at taking you far beyond sealed roads, although in at least three cases there are significant trade-offs when it comes to on-road performance. 
Vehicles designed first and foremost to be tough, with plenty of wheel articulation, are often flawed when it comes to on-road comfort and refinement, not to mention safety. 
All here have low-range gearing and most have more advanced 4x4 features such as rear differential lockers. 
But none should be purchased by people who never plan on going beyond the suburbs – well, people can buy anything they like but they should be aware. 
If you want a big four-wheel drive for the blacktop, it's worth looking into a large SUV like the Toyota LandCruiser or Nissan Patrol.
Pros: Legendarily tough, relaxed V8 diesel grunt, tons of body options
Cons: Zero mod cons, expensive (but resale values are insane), ergonomics
Towing capacity: 3500kg braked
The Toyota Prado and LandCruiser 300 are both more passenger-friendly and newer in design, but the Toyota that has hardcore 4x4-ing in its DNA (ancient as it is) is the 70 Series wagon, two- and four-door cab chassis, and Troop Carrier.
This is a vehicle with absolutely zero frills, but there's a reason the Australian outback is crawling with them. They're about as tough as an OEM road vehicle gets these days.
The top-seller is the two-door trayback ute, but the five-door wagon is the value play. The Troopie with its staggering 180 litre fuel tank storage is the one for overlanders.
Available are off-road functions such as diff locks and low range, plus an endless array of aftermarket support.
The LandCruiser is backed by a five-year, unlimited-kilometre warranty.
The sole engine is a 4.5-litre V8 diesel with 151kW of power and 430Nm of torque – not a particularly high figure these days, but note that it's available between 1200 and 3200rpm. The only gearbox is a five-speed manual.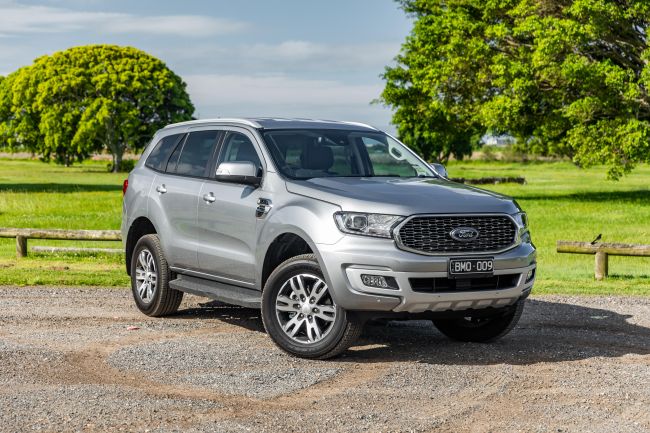 Pros: Versatile 4x4 system for on- and off-road, roomy interior, great ride comfort
Cons: 2.0-litre diesel works hard, low-rent cabin trims, new model due in 2022
Towing capacity: 3100kg braked
The Australian-engineered Ford Everest is, as with the MU-X, based on a ute: in this case the top-selling Ranger. And as with the Isuzu, it swaps the ute's leaf springs for rear coils.
The local development gives it a super plush and compliant ride, with good noise suppression. Moreover, its full-time 4x4 system is usable on paved roads for better traction in the rain, and comes with various terrain traction modes and an electronic locking rear differential. It also has 800mm wading potential without a snorkel.
With tough American looks and a usable seven-seater interior with vents in the roof, it balances family use and off-road capability.
The Everest is backed by a five-year, unlimited-kilometre warranty.
The base engine is a soon-to-be-retired 3.2-litre five-cylinder with 143kW and 470Nm, mated to a six-speed auto. The 2.0-litre bi-turbo four-cylinder makes 157kW and 500Nm, and uses a 10-speed auto.
Isuzu MU-X
Price
$47,990 to $65,900 before on-road costs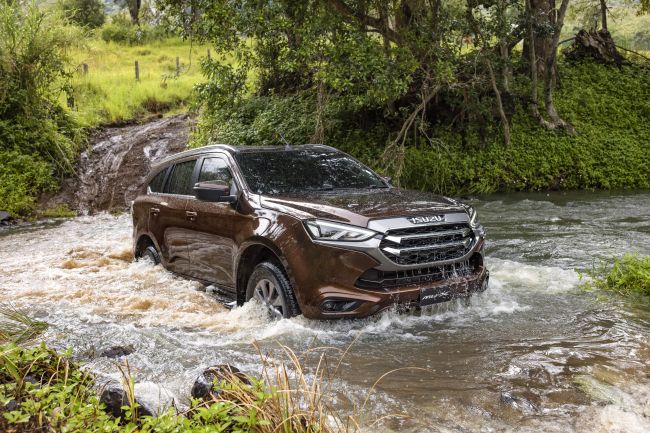 Pros: Rock solid 3.0-litre diesel, comfortable road manners, practical cabin
Cons: Part-time 4x4 only, glossy interior trims, not the bargain it used to be
Towing capacity: 3500kg braked
The Isuzu MU-X is an enduring big-seller, appealing to those who want a more affordable Toyota Prado alternative.
Based on the D-Max ute but with more road-friendly rear coil suspension, the MU-X is suitably rugged: in terms of its diesel engine, ladder frame, part-time 4x4 (without full-time road mode), and rear differential lock.
The MU-X has made a name for itself as a solid caravan hauler and family adventure machine, and in its latest guise the interior has been greatly modernised to suit.
The MU-X is backed by a six-year, 150,000km warranty.
The sole engine is a 3.0-litre turbo-diesel four-cylinder making 140kW and 450Nm, mated to a six-speed automatic. In reality, it punches above its weight in terms of mid-range grunt, engine braking, and real fuel economy.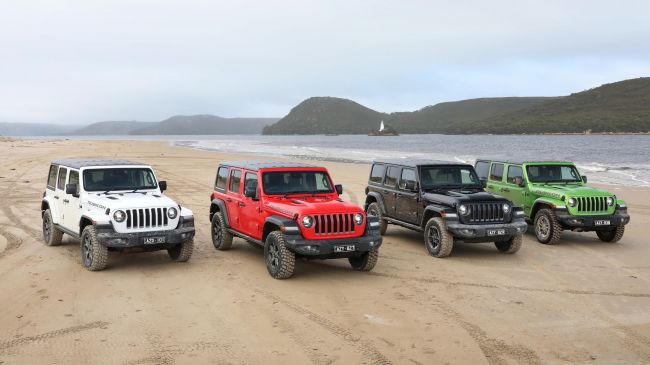 Pros: Almost peerless off-road, plenty of scope for mods, improved on-road performance
Cons: No diesel option, sub-par ANCAP crash rating, pricey
Towing capacity: 2495kg braked for four-door, 1497kg for two-door
Wranglers are a dime-a-dozen in fashionable inner-city locales, but they're actually designed to get off the beaten path. As well as a removable hard-top, the Jeep also has removable doors and a fold-down windscreen for that old school Willy's feel.
Clearance spans 225mm to 252mm depending on variant. All come with solid Dana axles front and rear, and on-demand 4x4 systems with low-range.
Depending on what you pay you can also get high-end equipment like front and rear locking differentials and a detachable stabiliser bar.
The Wrangler is backed by a five-year, 100,00km warranty.
The sole engine is a 3.6-litre petrol V6 making 209kW and 347Nm, mated to an eight-speed automatic as standard. Want diesel or manual? Tough.
The claimed 0-100km/h dash takes a mere 7.5 seconds.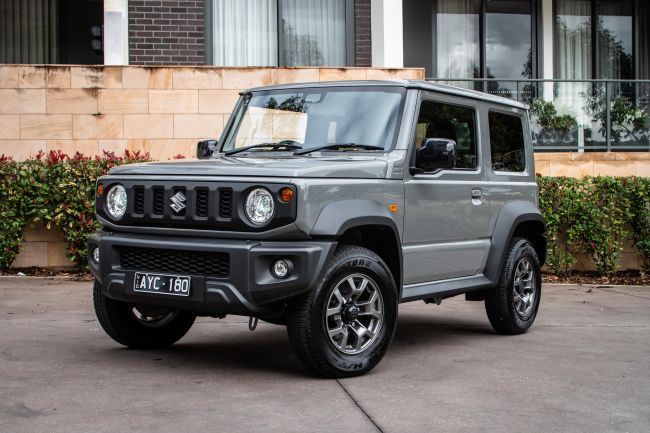 Pros: Goes where mountain goats fear to tread, cheap, brimming with character
Cons: Wait lists remain, slow and unrefined on-road, sub-par ANCAP crash rating
Towing capacity: 1300kg braked
The Suzuki Jimny is beloved because it's the last dinosaur: an affordable, ladder frame, low-range-toting 4x4 with rigid axles and coils at both ends.
With 210mm of clearance, a tiny 2250mm wheelbase and negligible overhangs front and rear, plus ample articulation, it'll take you anywhere – unless a steep hill defeats the weedy engine.
The trade-off is on-road. Sure, its big windows and tiny dimensions make it a ripper in the inner city, but it's unsettled and unrefined on longer highway drives.
The Suzuki Jimny is backed by a five-year, unlimited-kilometre warranty.
One engine is on offer: a 1.5-litre petrol with just 75kW and 130Nm, mated to either a five-speed manual or four-speed auto. In fairness the Jimny also only weighs 1095kg (kerb).