Mercedes-Benz has transformed the city-slicker EQC electric crossover into a vehicle capable of some serious off-road action.
Based on the EQC400 available in showrooms right now, the 4×4² concept is easily distinguished by its 100mm wide wheel arch flares, and 20-inch wheels with 285/50 off-road tyres.
Thanks to its new portal axles, the EQC 4×4² concept has a ride height of 293mm. That's significantly more than the standard EQC's 140mm, and even the 235mm afforded by the G-Class.
The G-Class will soon add an electric version, so the EQC 4×4² could be a preview of sorts for what's to come.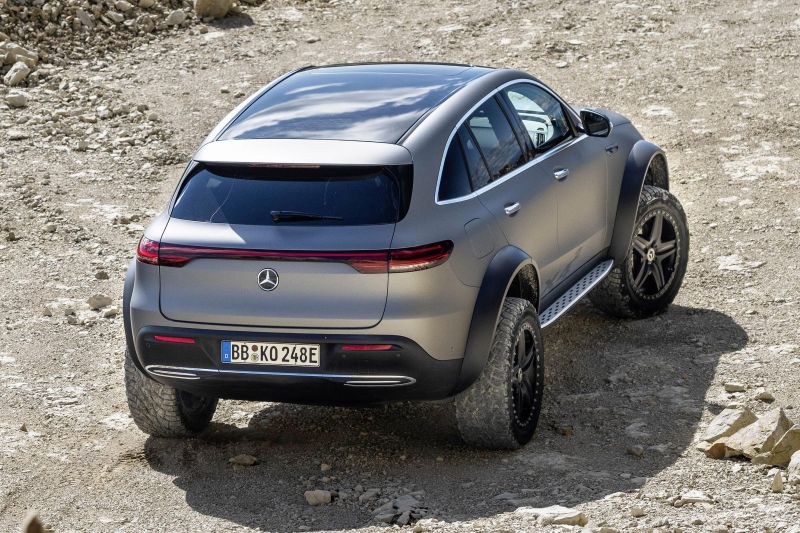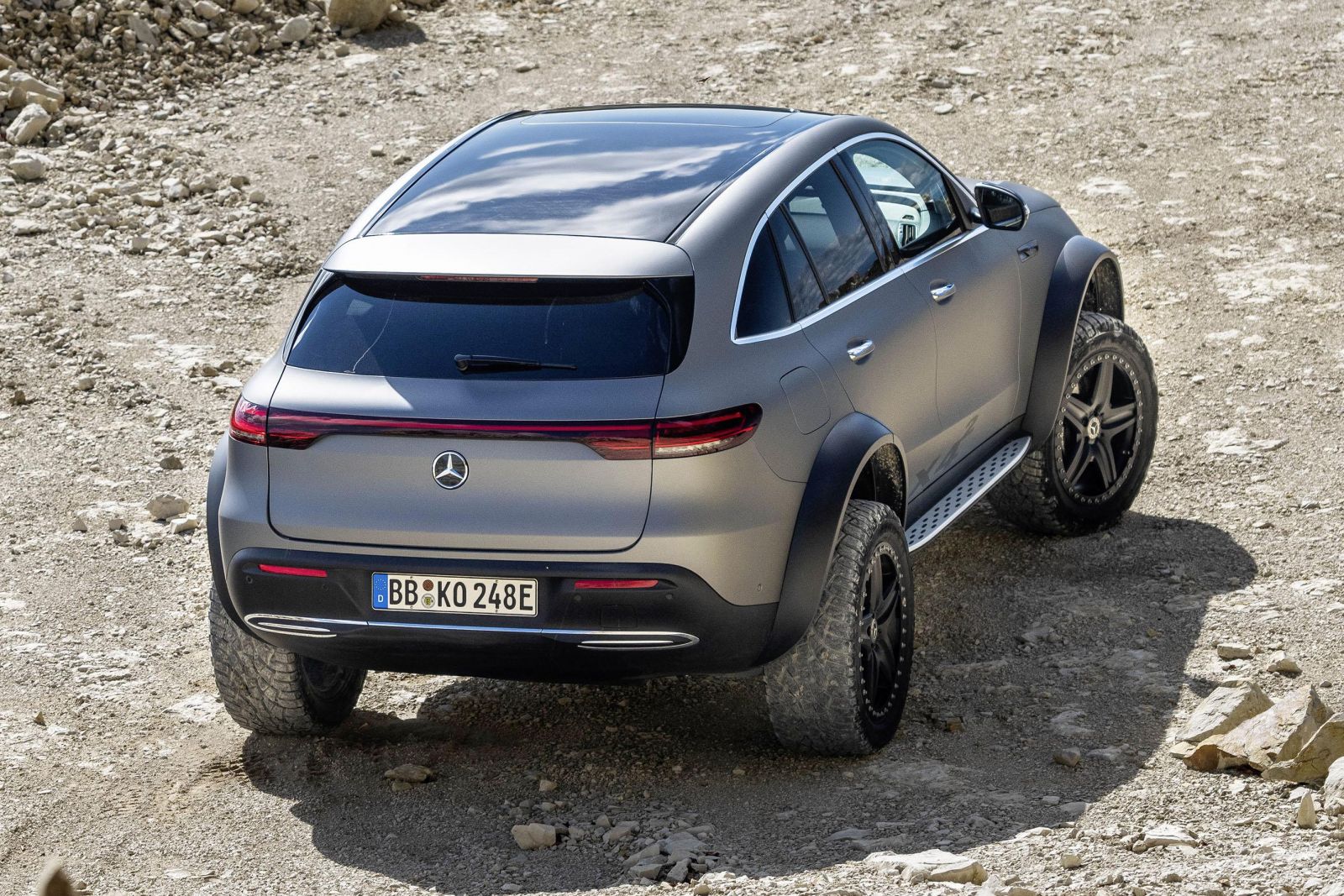 The EQC 4×4² is claimed to have a fording depth of 400mm (up from 250mm), a 31.8-degree approach angle (up from 20.6 degrees), 33.0-degree departure angle (up from 20.0 degrees), and 24.2-degree breakover angle (up from 11.6 degrees).
The EQC 4×4² has the same drivetrain as the production EQC400, which has an electric motor for each axle making a total of 300kW and 760Nm.
Range from the 80kWh battery pack is said to be between 354km (US EPA) and 417km (WLTP). Given its beefier suspension, as well as a chunkier wheel and tyre combo, the 4×4² will likely not travel quite so far between recharges.
To make the EQC's artificial engine sounds more powerful, the 4×4² uses a new "lampspeaker" setup which, as its name suggests, utilises the headlight enclosure as a speaker.
At this stage the EQC 4×4² is classified as a design study, but a Mercedes-Benz spokesperson told Autoblog, "If there is great feedback … you never know".