If you're anxious to see what the resurrected Hummer will look like, you'll have to wait a little bit longer.
General Motors's upcoming electric ute, the GMC Hummer EV, was set to be revealed in Detroit on May 20.
The company has confirmed it's postponing the event and hasn't revealed a new date.
General Motors, however, assures there's been no change to production dates.
The first examples are scheduled to reach US dealers between September and November of next year.
To tide us over, the company has released another teaser video of the upcoming electric ute.
The new Hummer will be like no Hummer before, unless you count the H1 Arnold Schwarzenegger converted to electric propulsion.
Gone are the V8 engines – and the lacklustre inline-five from the H3, for that matter – and instead there's a battery-electric powertrain with either one, two or three electric motors.
The EV will produce upwards of 745kW, or 1000hp.
GM is also advertising a maximum torque figure of 15,590Nm, though that's more likely a wheel torque figure and not engine torque.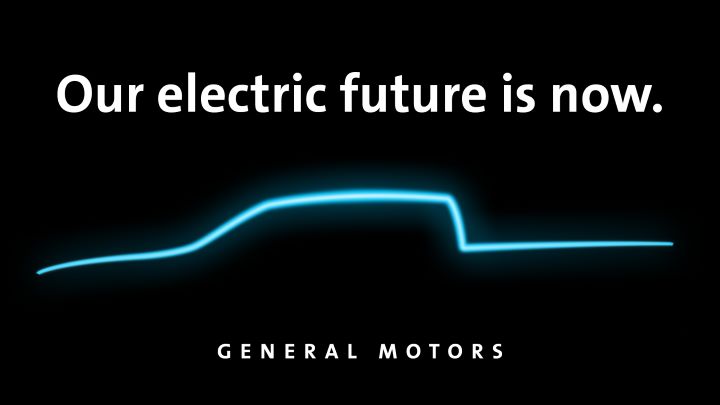 The company claims the big truck will hit 60mph (96km/h) in just 3 seconds. That compares favourably with the upcoming Rivian R1T and Tesla Cybertruck which, in their most powerful variants, have an identical 0-60mph time.
The reborn Hummer also features a GMC prefix. This time around, Hummer will be a sub-brand under GMC, a GM division that sells only SUVs and pickup trucks.
The original Hummer brand was shuttered in 2010, following GM's bankruptcy proceedings, after the corporation was unable to find a buyer.
The GMC badge is usually featured prominently on the brand's vehicles but, with the upcoming Hummer, it's shuffled off towards the bottom.
Instead, Hummer is spelt out in large lettering across a modern interpretation of the brand's seven-slat grille.
General Motors told GM Authority at its EV Day in March that the Hummer ute will feature removable targa roof panels, which can be stored in the luggage space located under the bonnet.
These will also be available on the Hummer SUV that'll follow the ute. Both vehicles will be underpinned by GM's new BT1 electric vehicle platform.
The ute will be available only as a dual-cab and will have a tray measuring 1524mm long, the same length as the Rivian R1T's but 457mm shorter than that of the Tesla Cybertruck.
Inside, there'll be a 15-inch touchscreen infotainment system and a 12-inch digital instrument cluster.
There's still plenty of information we don't yet know about the GMC Hummer EV but we may just have to wait until the new reveal date. Whenever that is…