Mazda's march upmarket could see its best-selling car in Australia replaced with a rear-wheel drive, inline-six model.
Japanese news site Spyder7 has shared information from confidential sources saying the Mazda CX-5 will use the company's new rear/all-wheel drive platform, which may also be shared with the next Mazda 6.
The new model is expected to be announced either sometime next year or early in 2022 and will adopt a sleeker, more coupe-like appearance.
Mazda announced its new rear/all-wheel drive platform last year. The Large Architecture, which may also underpin Toyota and Lexus models, has been designed to accommodate new inline six-cylinder petrol and diesel engines, named Skyactiv-X and Skyactiv-D.
One or both of these engines will be available with both 48V mild-hybrid and plug-in hybrid systems.
The next CX-5 will reportedly be renamed CX-50 to tie in with the new CX-30 (above) and MX-30 models.
AutoGuide reported last year that Mazda has registered the names CX-10 through CX-90 with the European Union Intellectual Property Office.
While it's highly unlikely Mazda will introduce eight new SUV models, it indicates it wants to reserve at least one of those names for use.
The CX-50 range may start with Mazda's Skyactiv G naturally-aspirated 2.5-litre four-cylinder engine with a 48V mild-hybrid set-up and 137kW of power. Next up is a turbocharged version of the engine producing 166kW of power, down slightly from the current turbo 2.5-litre in models like the CX-9.
Mazda remains committed to diesels even so. Accordingly, there'll be an optional 2.2-litre turbo-diesel four-cylinder.
The range could be topped with the new Skyactiv-X and Skyactiv-D inline six-cylinder engines. The petrol will likely be a 3.0-litre unit with a 48V mild-hybrid system, while the diesel will have a displacement of 3.3 litres.
After almost dying out, the inline six has enjoyed a renaissance in recent years due largely to the ease with which it can share parts with an inline four. Jaguar Land Rover's Ingenium modular engine family, for example, consists of inline three-, four- and six-cylinder engines.
Mercedes-Benz, too, manufactures inline six-cylinder petrol and diesel engines, while a straight-six diesel engine can also be found in General Motors' largest pickup trucks and SUVs including the Cadillac Escalade and Chevrolet Silverado.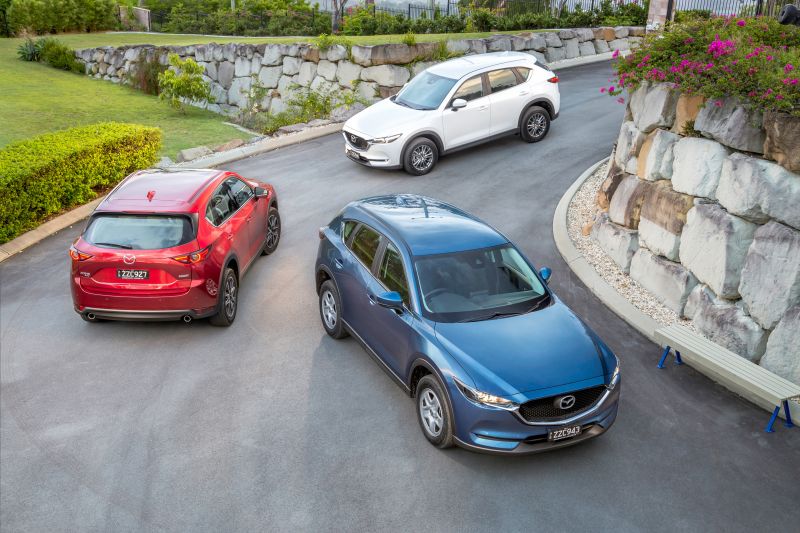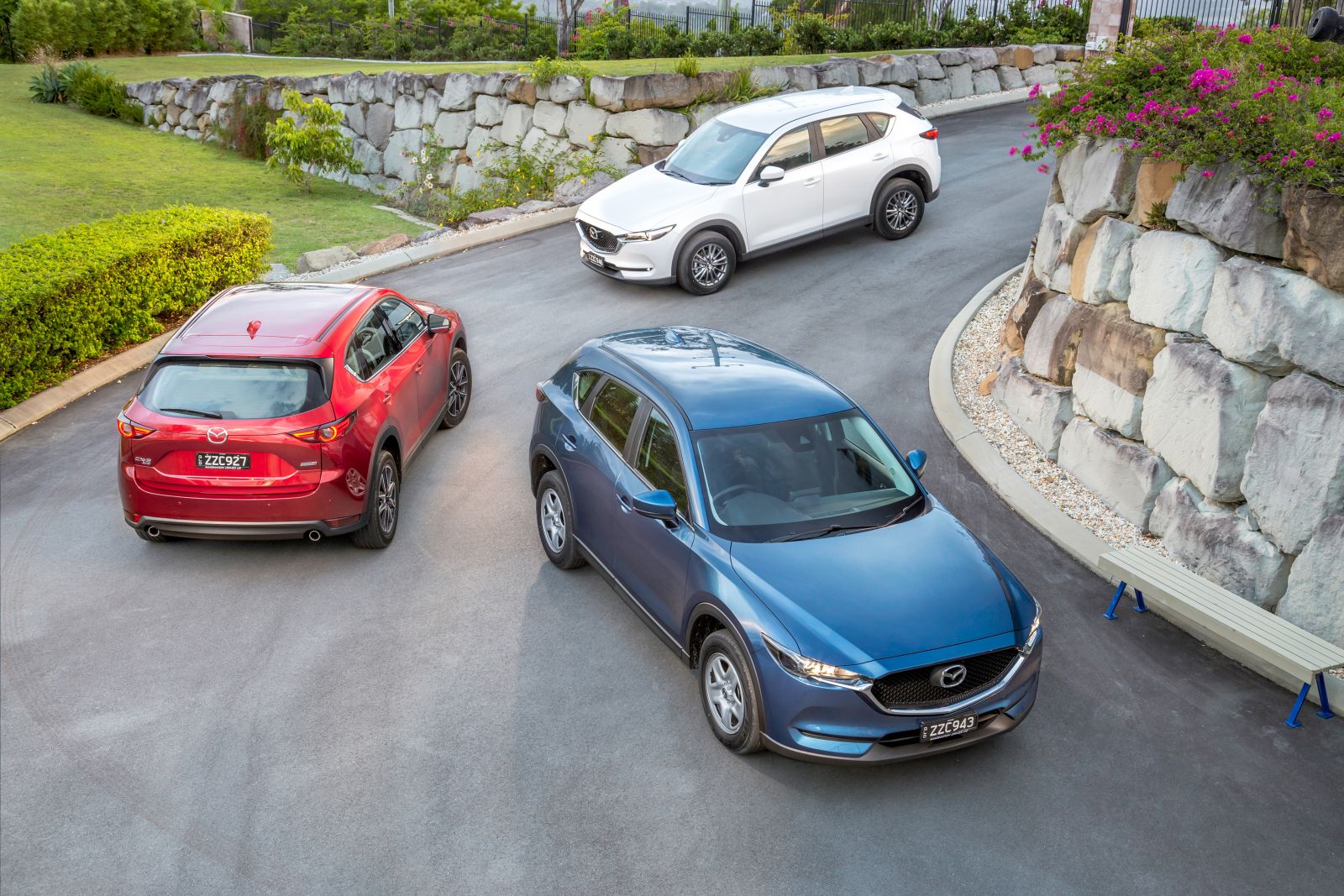 As Mazda3 sales have slumped in Australia, the CX-5 has emerged as Mazda's best-selling model.
While the reported availability of less powerful inline four-cylinder engines indicates Mazda isn't abandoning that part of the market, the use of a new platform and six-cylinder engines suggests the CX-50 could be a more premium and therefore more expensive mid-sized SUV.