In the midst of the COVID-19 pandemic, many of us have had to adjust to working remotely. Even professional race drivers have been adapting, participating in racing championships from the comfort of their own homes.
Racing championships such as Formula 1 and V8 Supercars have gone online, while Formula E has gone as far as hosting a nine-week eSports competition raising money for charity.
Proceeds from the ABB Formula E Race at Home Challenge go to UNICEF's Coronavirus appeal.
The challenge started on April 25 and is split into two grids and two races, with a grid for Formula E racers and a Challenge Grid for sim racers.
The online competition isn't just a way to engage with fans and raise money for a good cause. 
For some professional drivers, the combination of a competitive environment and a racing simulator is helping them stay focused and competitive.
"Over the last few weeks, having to do it over and over and over again, I feel like I'm actually learning to manage a pressure that actually may help me when I go back to the track," Nissan Formula E driver Oliver Rowland told Australian media.
"It keeps you sharp because you're constantly adapting to new things."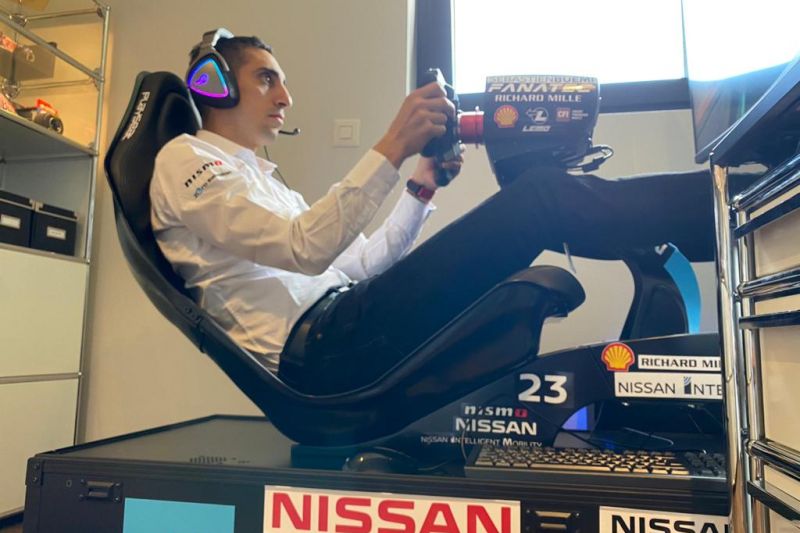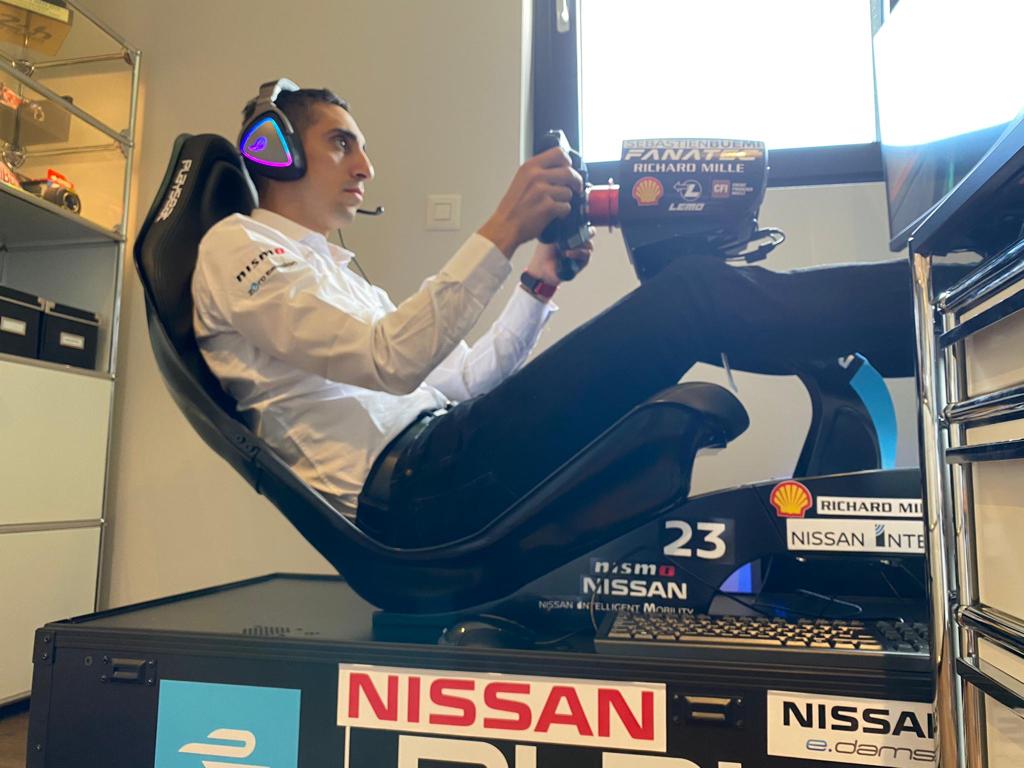 He and his Formula E colleagues, like teammate Sebastien Buemi, have sophisticated set-ups in their homes that they're using for eSports racing. This isn't a case of having just a bean bag and a controller, with both drivers having proper seats that resemble those in their real-life race cars.
Simulator technology has continued to improve over the years. Race at Home Challenge participants use rFactor 2 simulator software, which Buemi says "behaves more or less similar to what we have in the real racing cars".
The forces on the steering wheel are also accurate in his estimation, though the lack of movement in the chair detracts from the realism.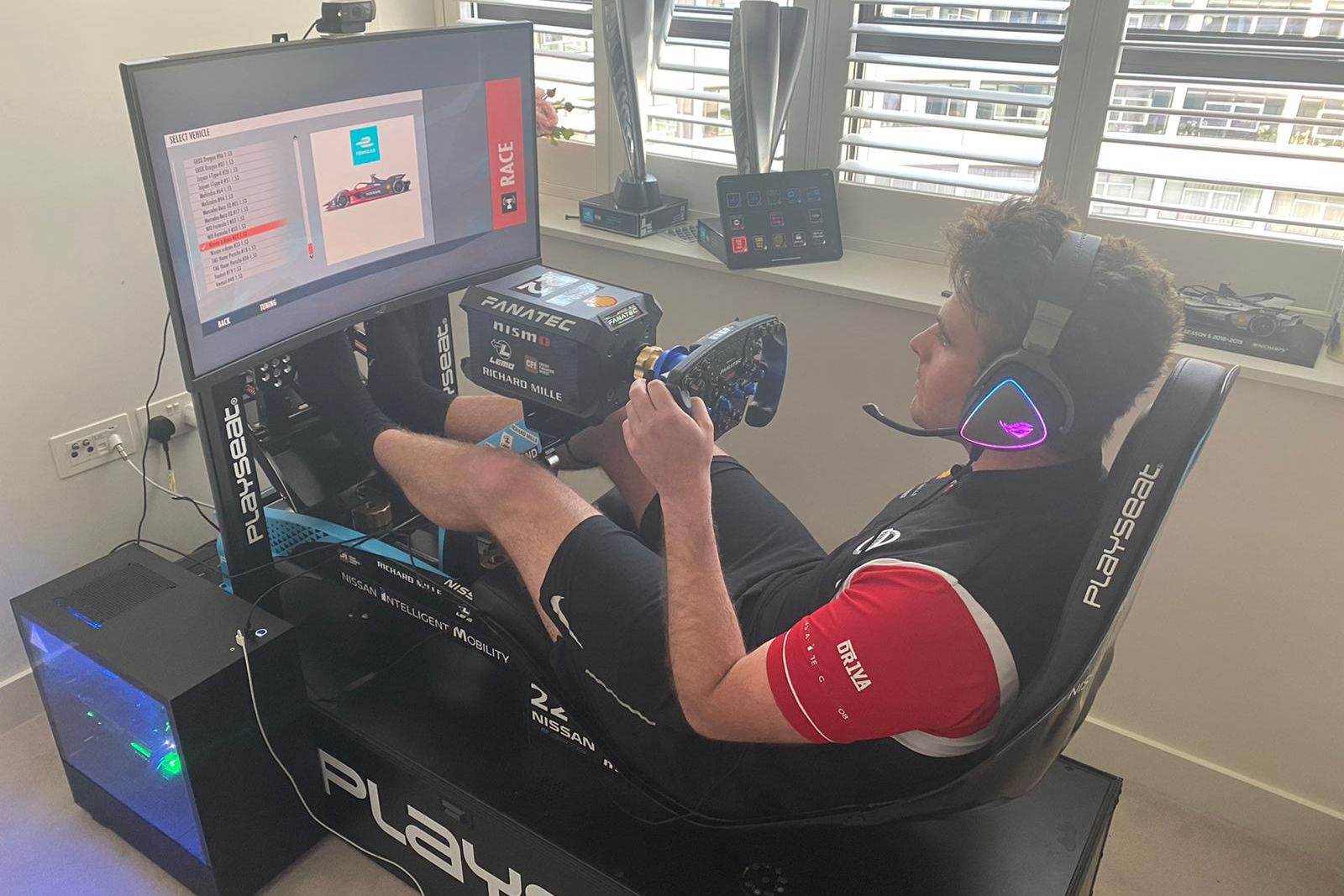 "We were the first one having this intuition that being skilled in the digital world could actually mean that you're skilled in racing in real life," said Nissan's global motorsport director, Tommaso Volpe. 
"The gap is still there but in the future, you can probably have something in between gaming and professional racing."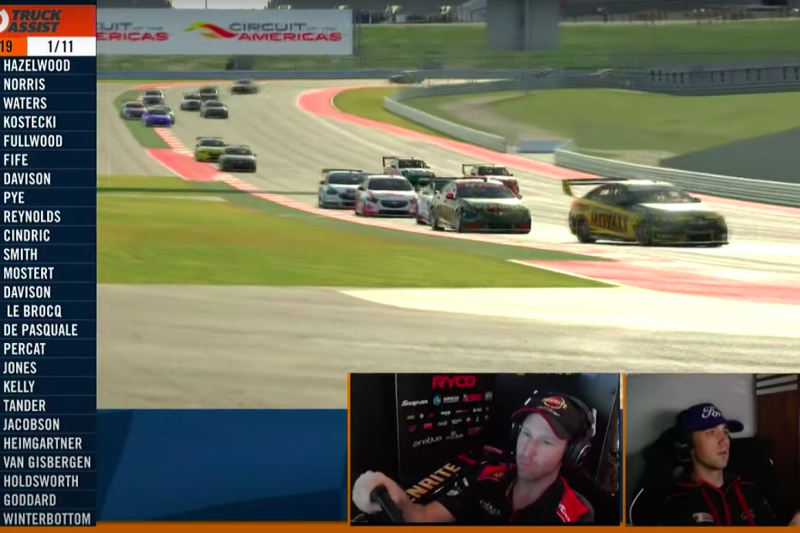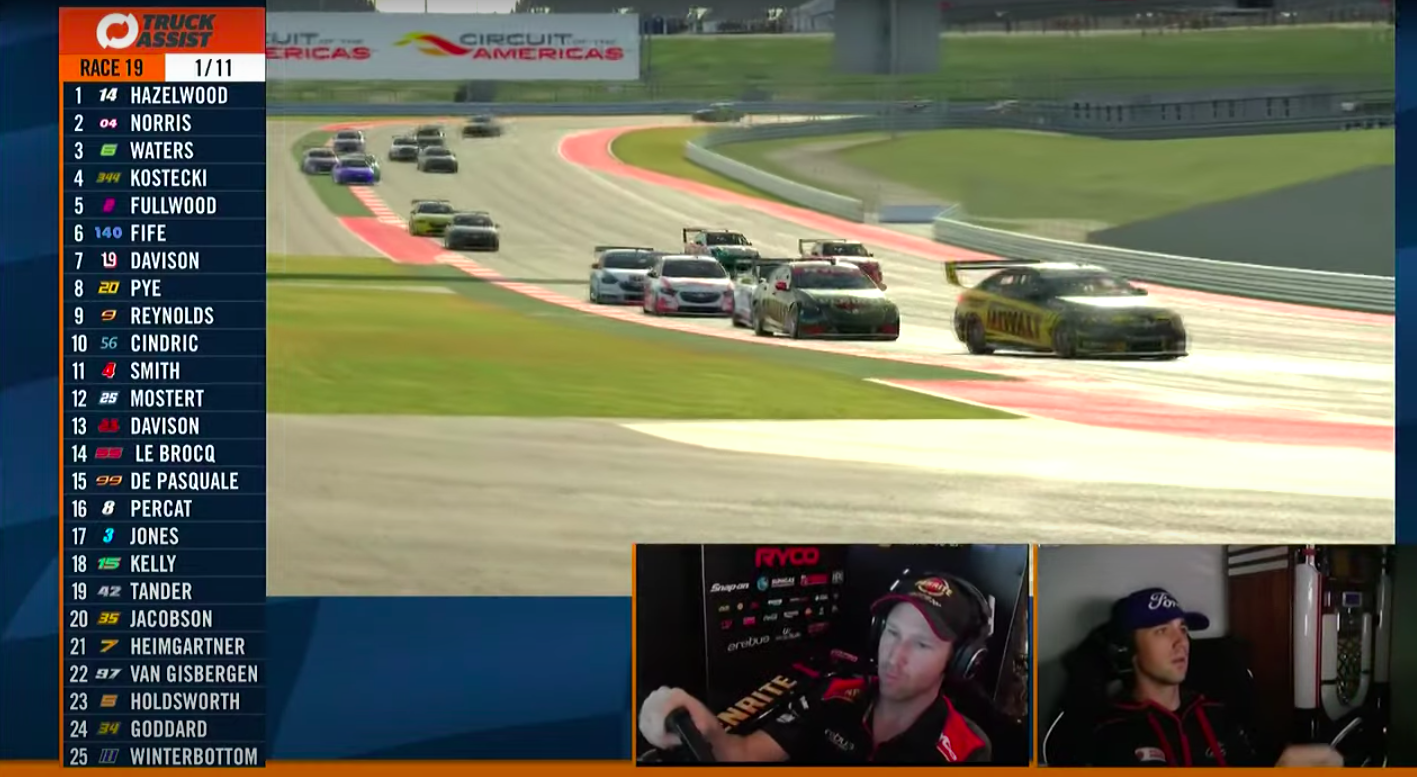 Many of these racing championships have used the online video game iRacing, including Supercars and the IndyCar series, with the competition streamed via platforms such as YouTube and Twitch.
Online racing championships haven't been without controversy, however, with a couple of incidents involving not over-eager gamers and fans but, rather, the professional drivers themselves.
In one particular incident, race car driver Santino Ferrucci intentionally bumped into Oliver Askew's car in the final stretch of an online race, causing both drivers' digital vehicles to spin out.
Ferrucci initially dismissed criticism of his actions, saying, "It's just a game!"
In another incident, Simon Pagenaud intentionally slowed his car down in front of Lando Norris's.
Both incidents generated criticism as these online championships, though not counting for actual results, are being treated by most participants and viewers as credible digital substitutes for real races.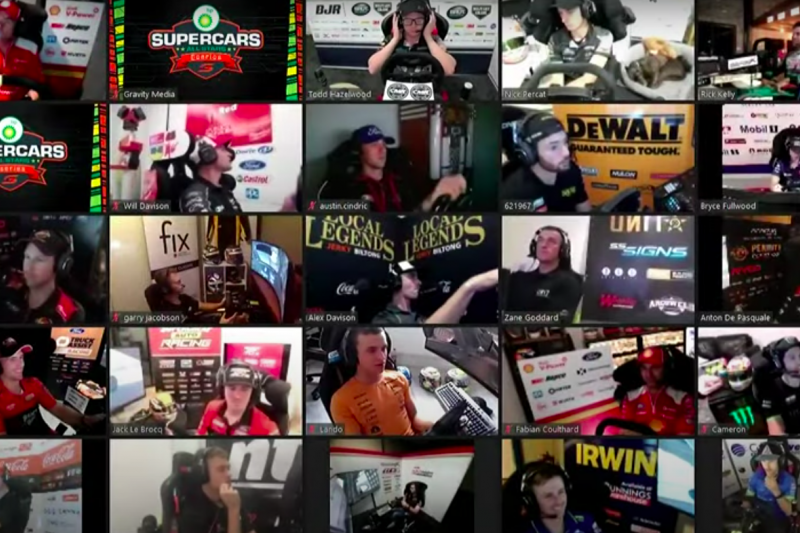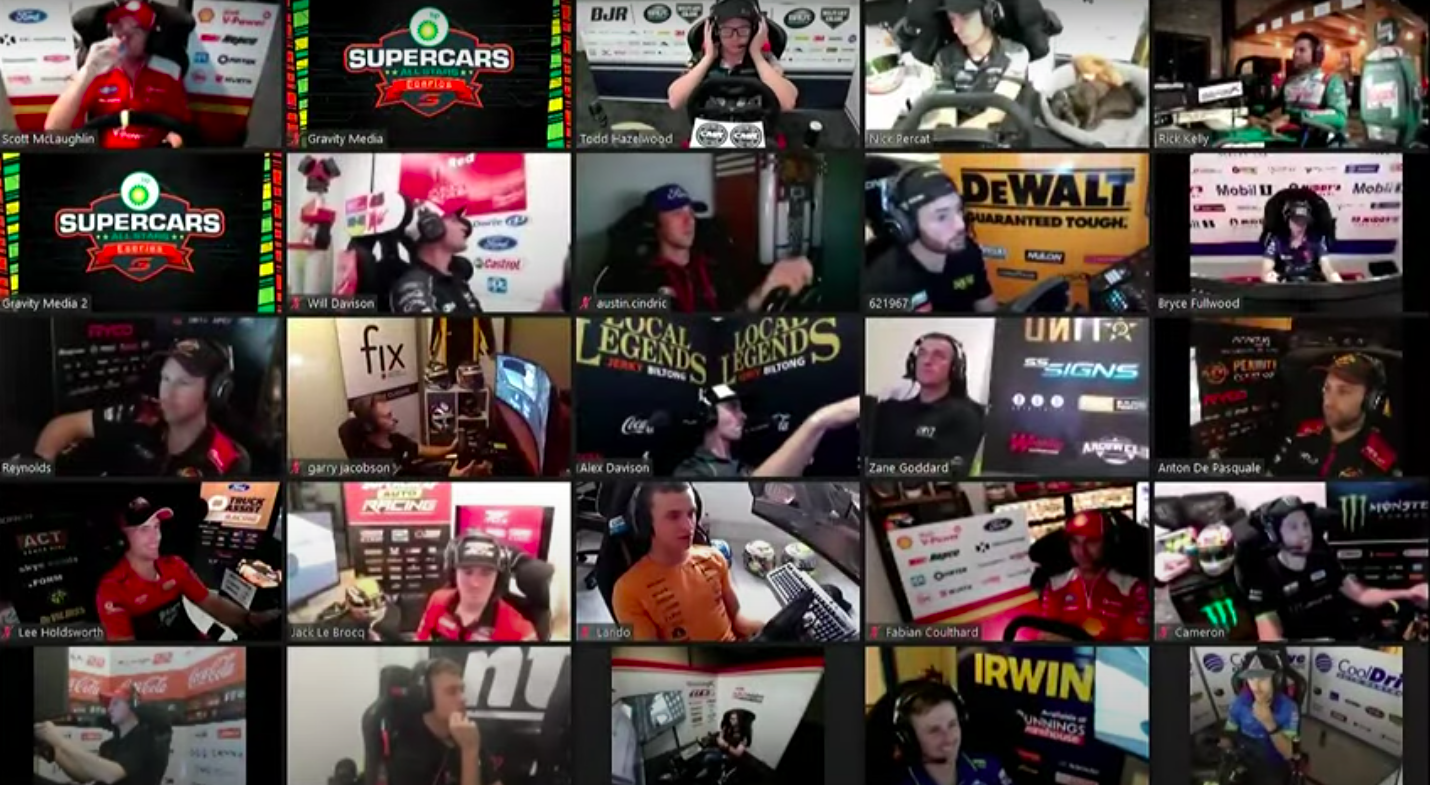 There's no certainty that professional drivers will continue to compete online once they get to go back to the track but, in the meantime, it's giving many of us – professional drivers included – our racing fix.
Drivers will be returning to the real world soon, though. The NTT IndyCar Series will officially start its 2020 season on June 6, albeit without fans in the stands.
It's a similar story for the return of Supercars on June 27, which will be a TV-only event. Drivers will be flown on special chartered flights to Sydney.