Mitsubishi Motors Australia began life in 1980, when the Japanese automaker bought out Chrysler Australia for $79.4 million – around $371 million when inflation is taken into account.
The purchase of Chrysler's local operations was part of wider rescue package for the American automaker, which saw Mitsubishi supply vehicles to Chrysler in the USA on favourable terms.
With the purchase of Chrysler's plants in South Australia, Mitsubishi became the third Japanese carmaker to build its own vehicles Down Under after Toyota and Nissan.
The three Japanese brands controlled 46 per cent of the Australian new car market after the Chrysler sale, narrowly ahead of the 42 per cent combined share owned by Holden and Ford.
Mitsubishi is celebrating its 40th anniversary in Australia with a new 10-year warranty. We're celebrating by taking a walk down memory lane.
---
Valiant (until 1981)
After purchasing Chrysler Australia in 1980, Mitsubishi continued making the Valiant for another year.
Measuring five metres long with power from 4.0- and 4.3-litre straight-six engines, as well as a 5.2-litre V8, the Valiant was easily the largest passenger car manufactured by Mitsubishi, although it wore a Chrysler badge on its nose.
Photo credits: 1978 Valiant rear (sv1lambo), 1981 Valiant front (Riley), all via Flickr and Creative Commons 2.0 licence
---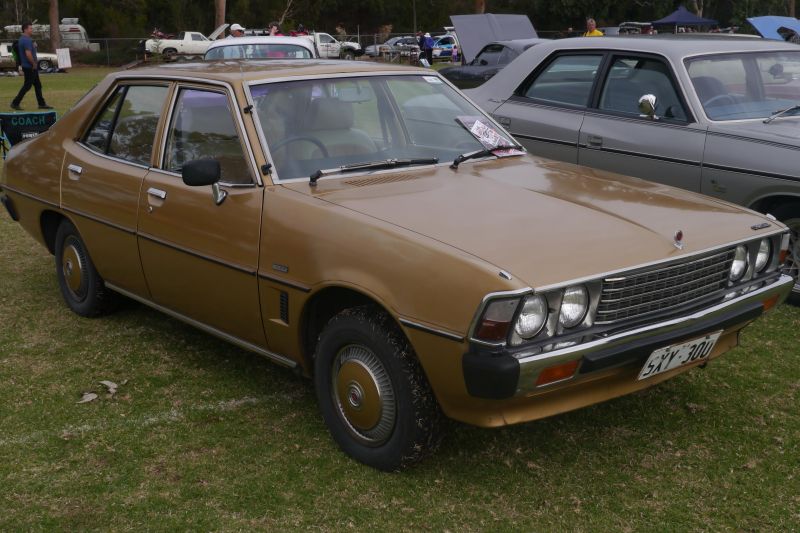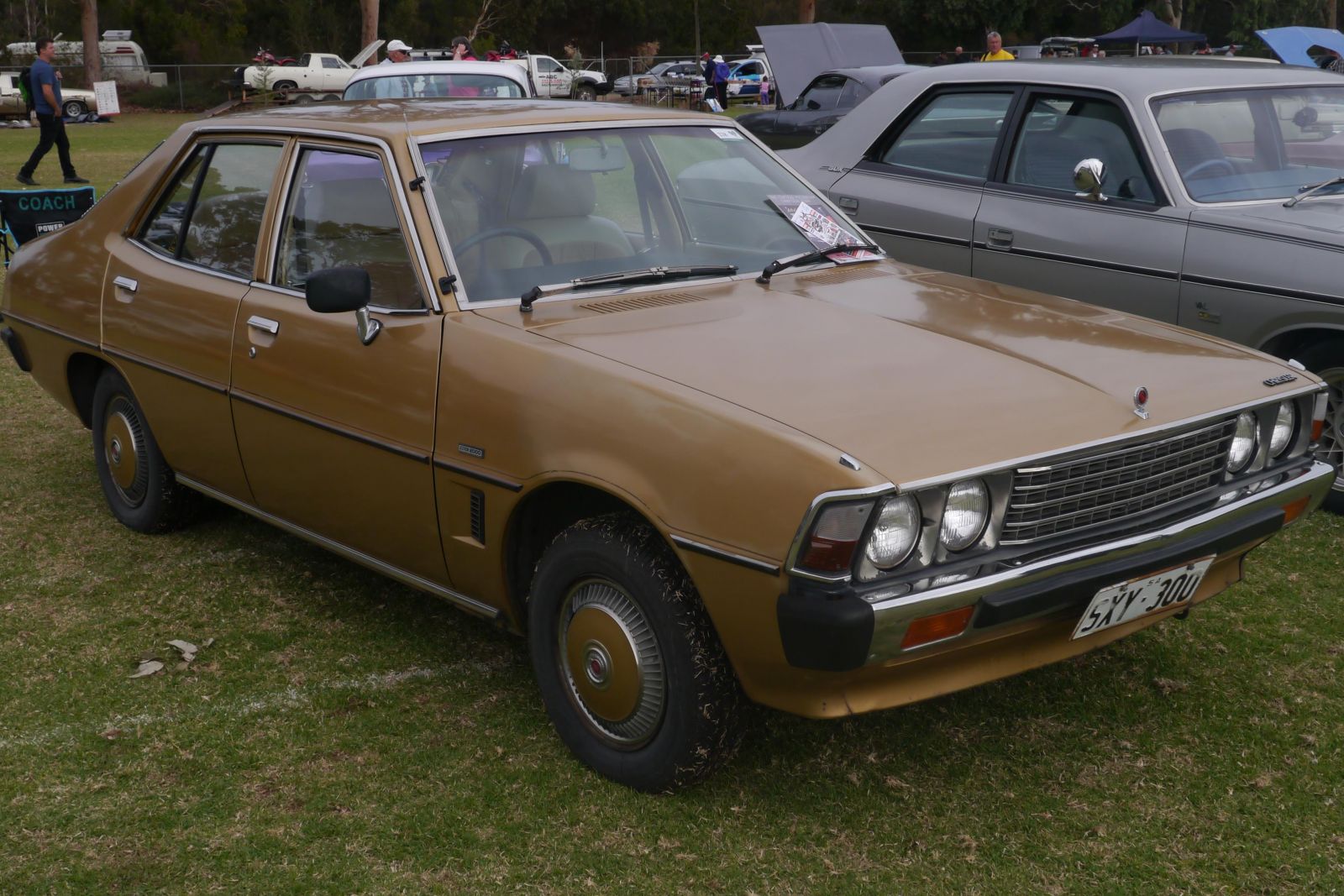 Sigma, first generation (until 1982)
Length: 4.33m
Width: 1.66m
Height: 1.36m
Wheelbase: 2.52m
Produced locally from 1977, the Sigma was one of a raft of Mitsubishi models drafted in by Chrysler Australia to bolster its range below the Valiant.
The rear-wheel drive sedan and wagon were powered by a selection of four-cylinder engines stretching from 1.6 to 2.6 litres in displacement. The larger units were part of the Astron engine family which would carry on until 1996.
Introduced late in the model's run, the Sigma Turbo was a collaboration with Garrett Turbochargers – and was actually the first locally-made car to pack a turbo. Its 2.0-litre engine produced 116kW of power and 235Nm of torque, a big step up from the 73kW and 188Nm on tap in the naturally-aspirated 2.6-litre engine.
Photo credits: Chrysler Sigma sedan and wagon (James M), all via Flickr and Creative Commons 2.0 licence
---
Sigma, second generation (1982 to 1987)
Length: 4.57m
Width: 1.68m
Height: 1.38m
Wheelbase: 2.53m
Longer and edgier than the model it replaced, the second-generation Sigma came to Australia two years after its introduction overseas.
After the Magna was launched, the Sigma stayed in production in a single, lower spec to provide a cheaper rear-drive alternative to the new car.
As we detailed in our exhaustive list of Australian automotive exports, this Sigma was exported to the United Kingdom under its own Lonsdale marque.
Sold alongside the Japanese-built Colt Sigma, it was part of a cunning plot by the British distributor to circumvent Japanese import restrictions.
Photo credits: Chrysler Sigma sedan and wagon (James M), all via Flickr and Creative Commons 2.0 licence
---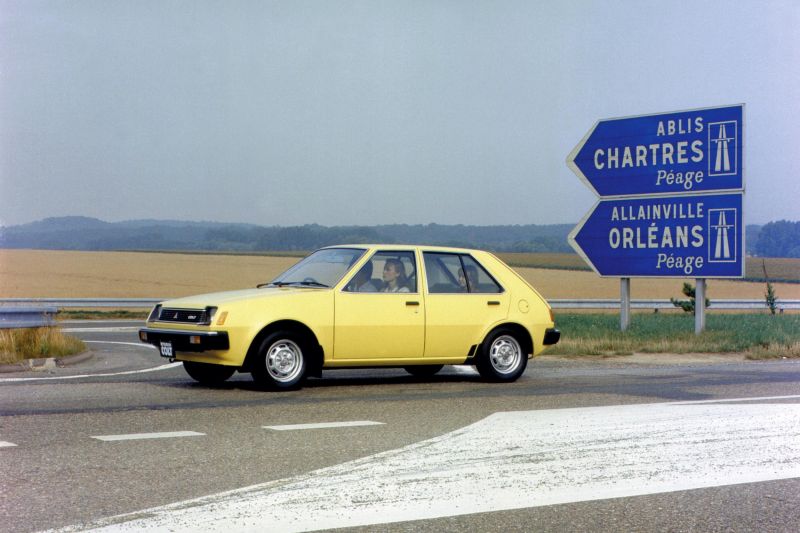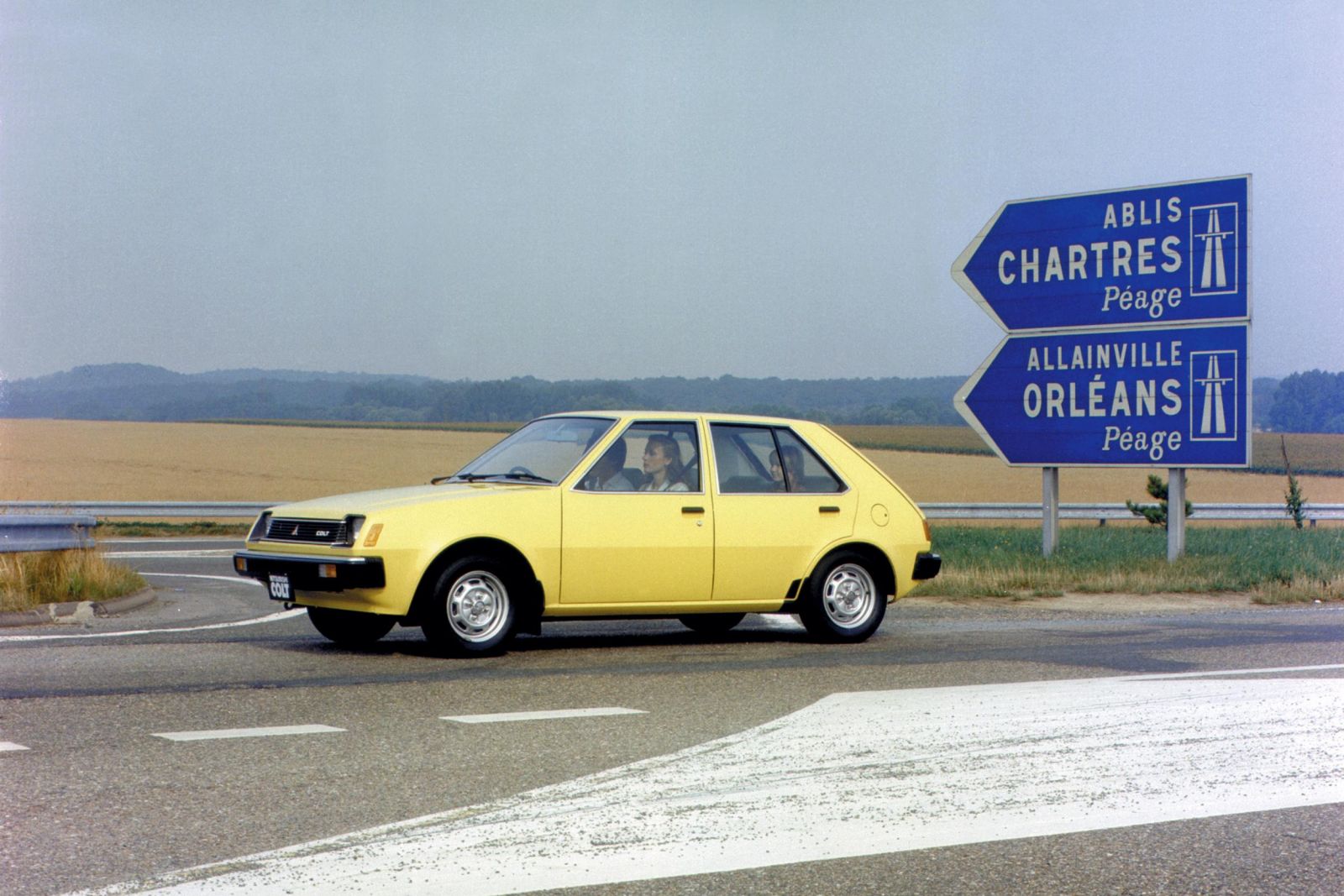 Colt (1982 to 1989)
In the early 1980s, Japanese manufacturers primarily sold small and mid-sized vehicles in export markets. It fit with the bias in their line-ups, and allowed them to gain market share in the USA and Australia where their local competitors were weakest.
Due to significant import tariffs, it was also imperative for manufacturers in Australia to make their small cars locally. The Ford Laser, Toyota Corolla, Nissan Pulsar, and Holden Gemini were all built Down Under.
When it entered local production in 1982, the Colt – known as the Mirage in many overseas markets – was already nearing the end of its life.
By the time production ended in 1989 the Colt hatch and sedan was already well past its prime. The Lancer which replaced it was actually two generations ahead.
---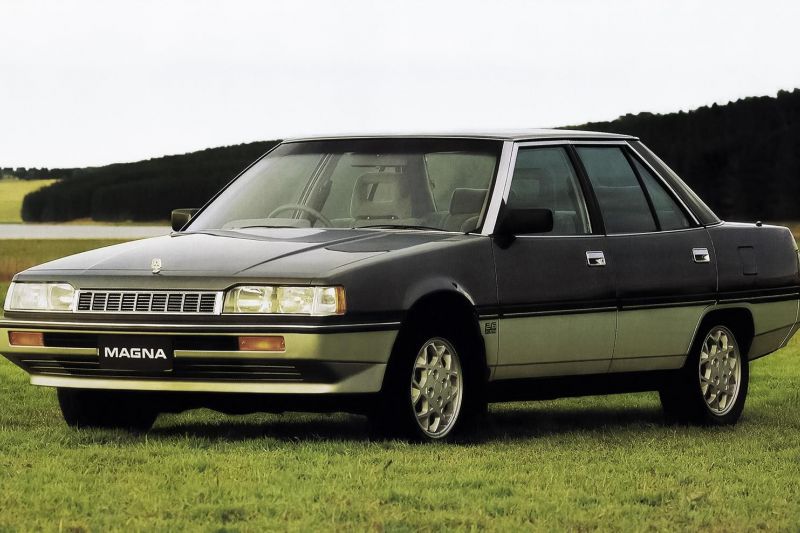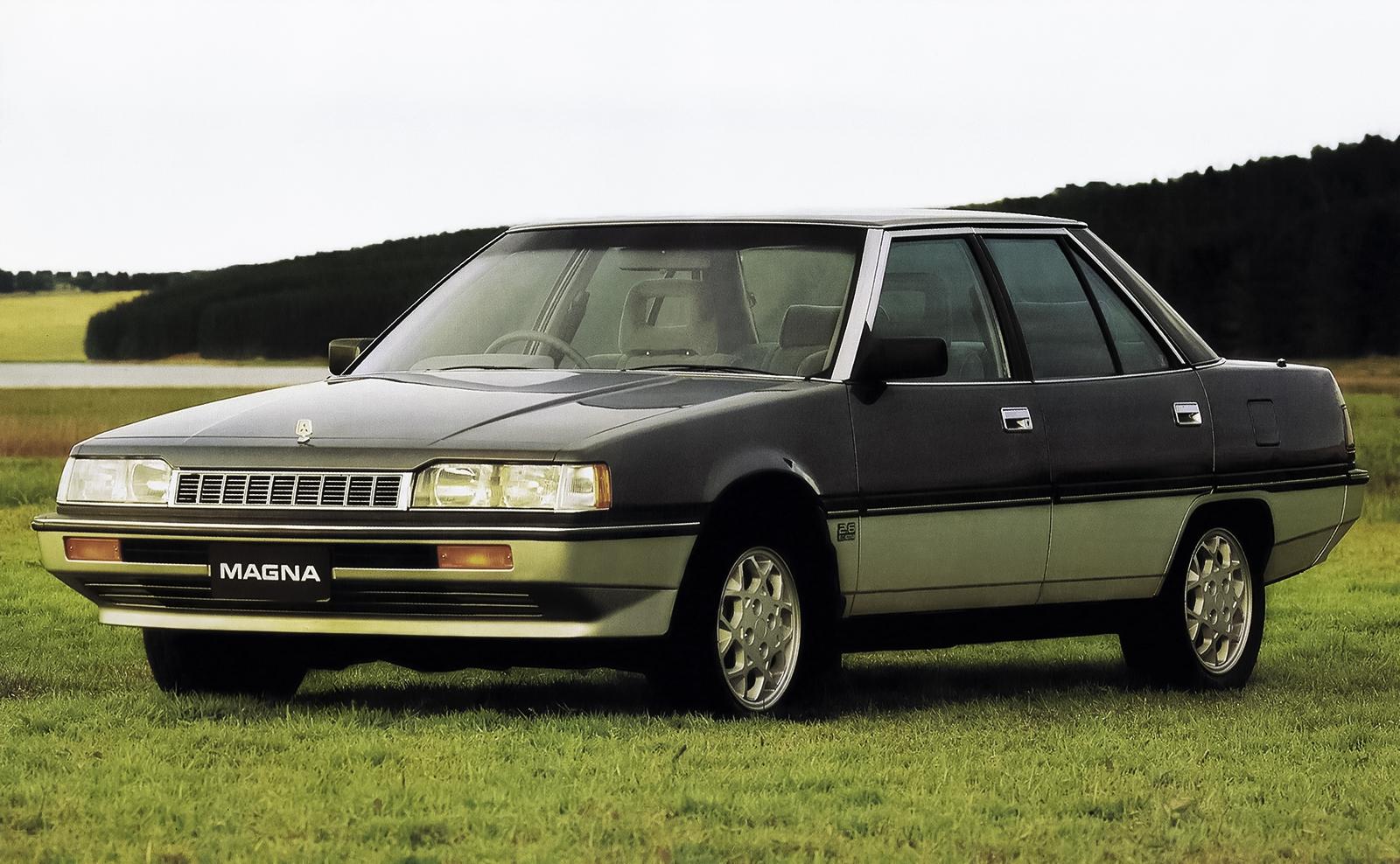 Magna, first generation (1985 to 1991)
Length: 4.60m
Width: 1.76m
Height: 1.40m
Wheelbase: 2.60m
The Magna is probably the most significant vehicle introduced by Mitsubishi Australia.
Known as the Galant in Japan, the family sedan made the switch to front-wheel drive and, like other Japanese family sedans of the era, was engineered to be less than 1700mm wide to fit into a lower tax bracket in its home market.
By making the Magna 80mm wider than the Galant, Mitsubishi Australia figured it could not only get a leg up on its Japanese competition, but also take on the Holden Commodore.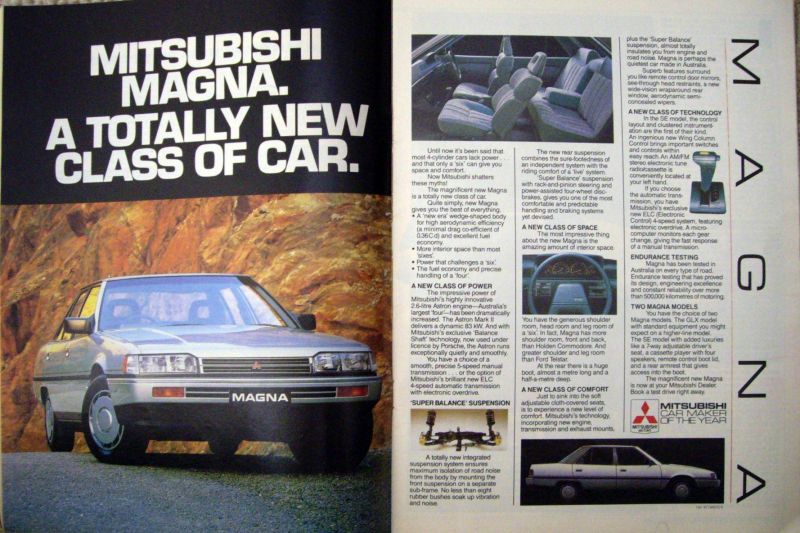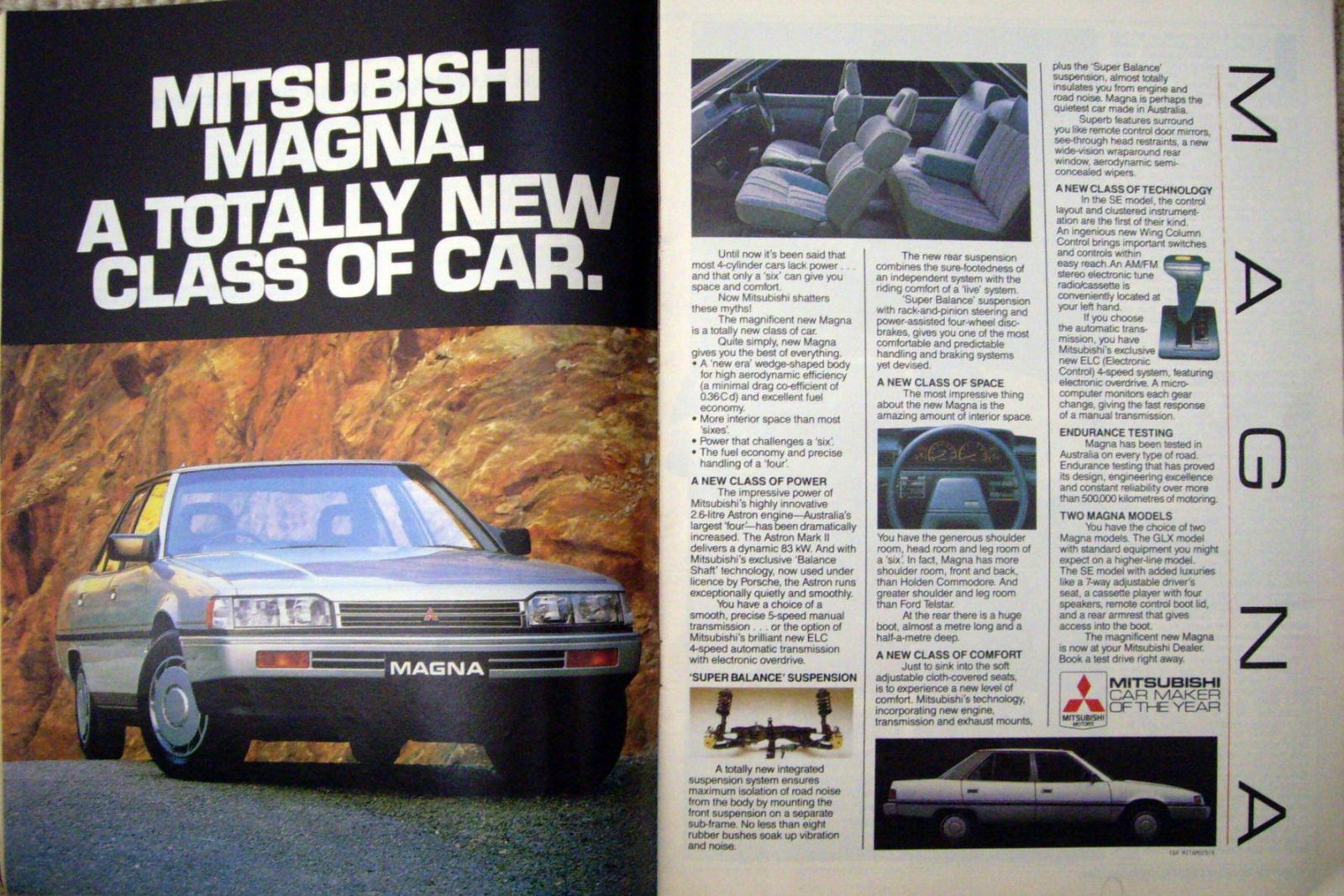 The Magna was an educated gamble for the local arm, not only because of the additional development involved, but also because most of its major competitors (the Toyota Corona, Nissan Bluebird, and Holden Commodore) were rear-wheel drive.
Only the Ford Telstar had made the switch to a more space-efficient front-wheel drive layout at the time.
Although it was bigger than the Corona, Bluebird, and Telstar, the Magna was around 110mm shorter than a Holden Commodore, but it was roughly 40mm wider.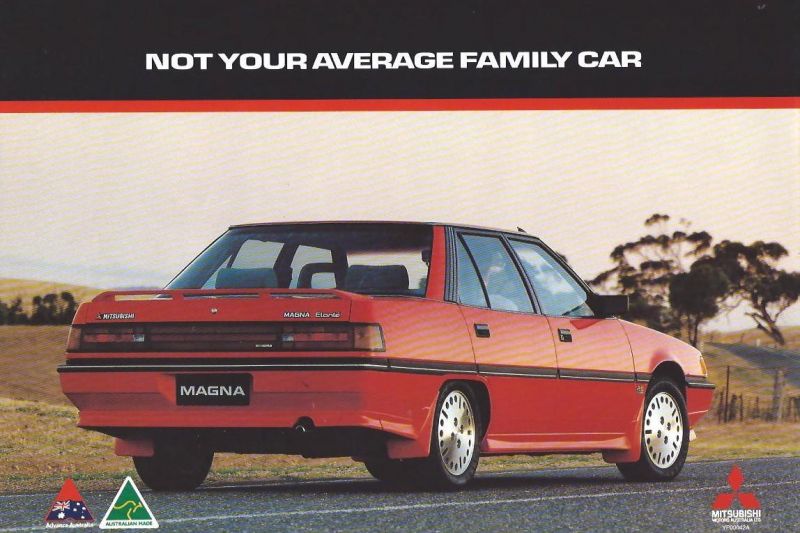 Marketed as "a new class of car", the Magna was a success in Australia. It was powered by a carburetted 2.6-litre four-cylinder engine at launch with 85kW and 198Nm, putting in the same ballpark as the Holden Commodore's base 3.3-litre straight-six, which had 86kW.
The Commodore did feature more powerful six- and eight-cylinder options, though. Later, fuel-injected Magna variants had 93kW to play with. Buyers could for a five-speed manual or four-speed automatic.
Other Japanese competitors would eventually join the "wide body" club for its US-focussed family cars, starting with the 1988 Nissan Maxima, 1991 Toyota Camry and 1994 Honda Accord.
Photo credits: 1988 Magna Elante ad (John Lloyd), all via Flickr and Creative Commons 2.0 licence
---
Magna, second generation (1991 to 1996)
Length: 4.75m
Width: 1.78m
Height: 1.43m
Wheelbase: 2.72m
Mitsubishi Australia didn't have to engineer a wider version of an existing design for the second-generation Magna. Instead, it was able to modify the tax-bracket-busting Sigma to meet local needs.
As was customary in Japan at the time, Mitsubishi developed a formal sedan (the Sigma) with pillared side windows, and a sportier or more luxurious hardtop version (the Diamante) with frameless windows.
With the 2.6-litre Astron II four-cylinder engine now featuring electronic fuel injection as standard, the Magna had 98kW and 212Nm on tap.
For the first time the company offered a V6 in its family sedan. Initially the locally-made 120kW/235Nm 3.0-litre engine was only available in the luxury Verada, which borrowed its bumpers and other styling elements from North American Diamante models.
This new model also marked the beginning of Mitsubishi Australia's export push, with the locally designed and built wagon sold in the UK, USA, and Japan.
Image credits: TS Magna V6 (FotoSleuth), 1994 interior (Brenden Ashton), all via Flickr and Creative Commons 2.0 licence
---
Magna, third generation (1996 to 2005)
Length: 4.79m
Width: 1.79m
Height: 1.44m
Wheelbase: 2.72m
With no Sigma this time around, the third-generation Magna adopted the frameless window and coupe-like design of the Diamante.
In addition to adapting the design to Aussie needs and tastes, Mitsubishi Australia again developed the wagon, which appeared a year after the sedan.
As well as exporting the wagon to global markets, Australia was responsible for producing the sedan for all markets except Japan. The primary export destination for the car was the USA, where it was sold as a "near-luxury" model.
With the 2.6-litre Astron II four-cylinder engine well past its prime, the company started importing a new 105kW/205Nm 2.4-litre four-cylinder.
At launch, the step-up engine was a 140kW/255Nm 3.0-litre V6, with the 147kW/300Nm 3.5-litre V6 reserved for the Verada luxury line.
In time, the four-cylinder engine was edged out of the range, followed a few years later by the 3.0-litre V6.
The Magna was given its first facelift in 2000, with a new beak-like bonnet and reshaped boot – and redesigned lights to match, of course.
Hoping to capitalise on the success of its rally team and the cult following of the Lancer Evolution range, the local division came up with the Ralliart sedan in 2002.
It backed up its more aggressive body kit and dual-plane rear wing with an improved braking package, revised suspension, bigger seat bolsters, Pirelli tyres, and a more powerful 180kW engine.
Sadly the Ralliart didn't come with the all-wheel drive system also launched in 2002.
A more controversial redesign surfaced in 2003 when Mitsubishi's chief designer, Olivier Boulay, gave the Magna a rounder look with bulbous headlights and the company's new corporate grille.
---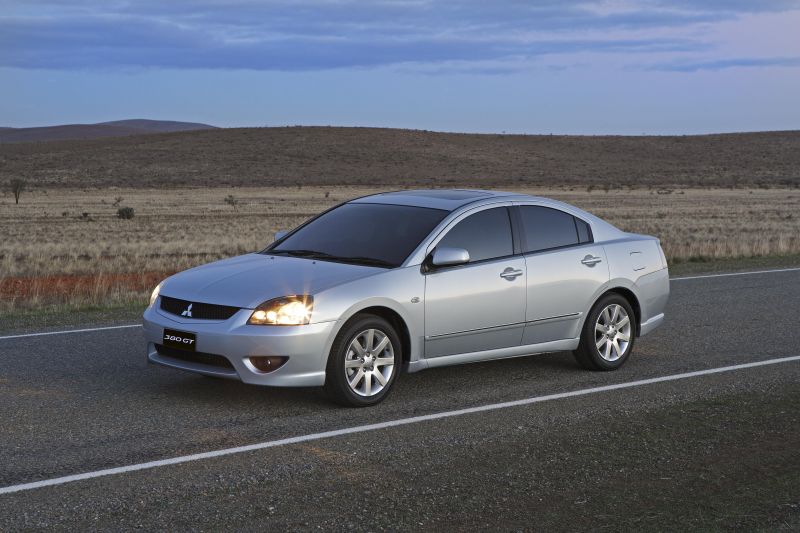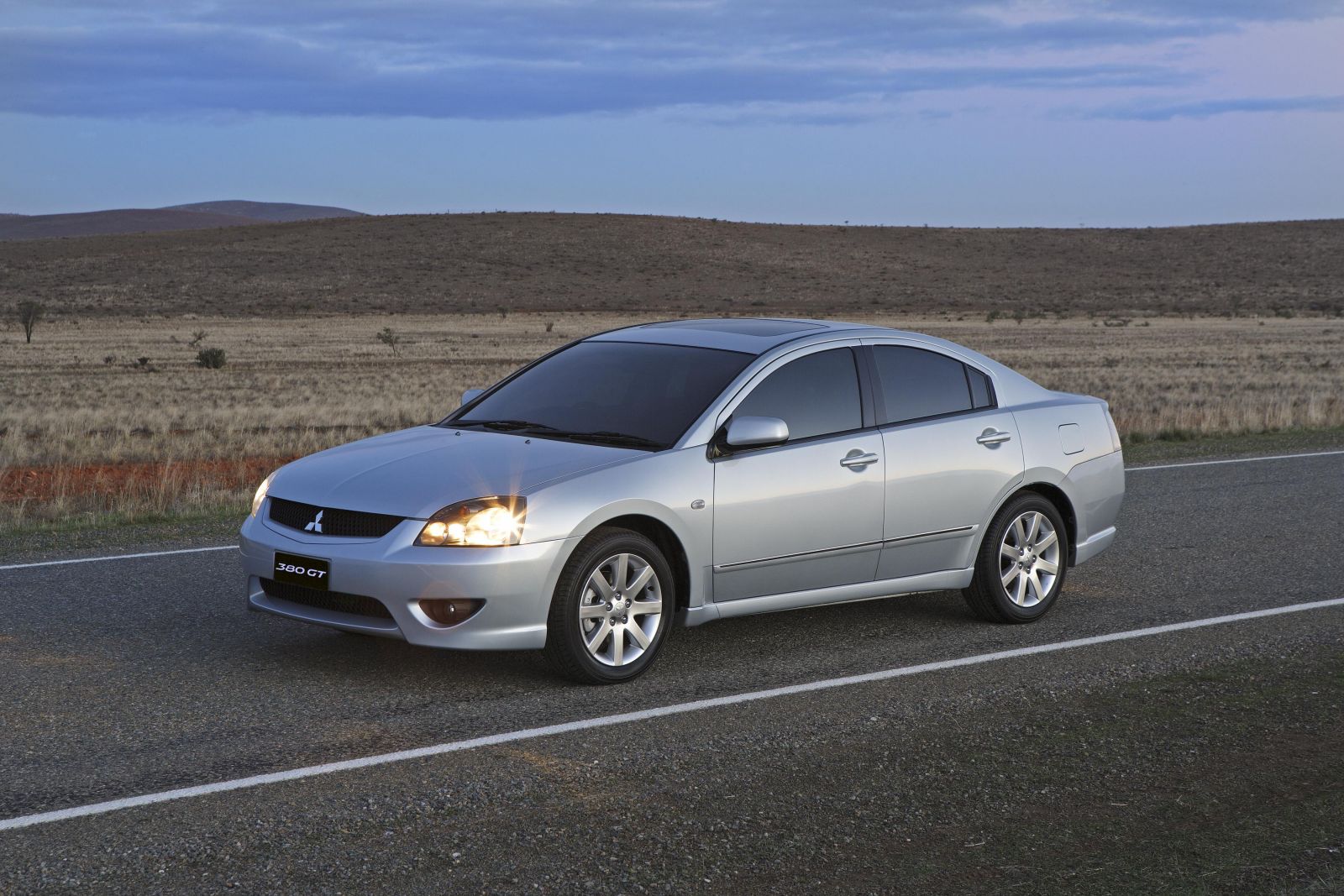 380 (2005 to 2008)
Length: 4.84m
Width: 1.84m
Height: 1.48m
Wheelbase: 2.75m
The 380 cost a reported $600 million to bring to market, with Mitsubishi Australia re-engineering the American-market Galant to feature a stiffer body, a full-size spare wheel, and improved suspension. Visually, the 380 was differentiated by its front-end design.
With the third-generation Magna overstaying its welcome and sales dropping dramatically towards the end of its life, rumours about a continued manufacturing presence began to dominate the discourse around Mitsubishi.
Powered by a 3.8-litre V6 with 175kW and 343Nm, and available with a five-speed manual or automatic, the Magna name wasn't considered for the car as it had become too closely associated with aggressive sales tactics, including steep discounts, special editions and extended warranties.
Pitched initially as a more premium product than the Magna with pricing to match, the 380 got off to a slow start, forcing the company to cut the price of the entry-level model by $6500 at its six-month anniversary.
Mitsubishi entered talks with Proton to see if the Malaysian automaker would take the 380 as replacement for its aging Perdana model, but no deal was agreed upon.
In February 2008, Mitsubishi announced it would soon cease local manufacturing and switch to being a full-line importer. The final 380 rolled off the line on March 27.
---