McLaren is getting ready for a new, electrified era.
The brand has shown off the new carbon fibre underpinnings for its next-generation supercars, which will be its first foray into the world of electrified Sport and Super Series cars.
McLaren's carbon MonoCell debuted in 2012 with MP4-12C. Variations of the chassis underpin everything from the 650S that followed the 12C, to the fire-breathing new 765LT.
Even eight years after its arrival, the stiff, light carbon tub gives McLaren a leg up on Ferrari, which still uses a variation of the 458 Italia's platform in the new F8 Tributo.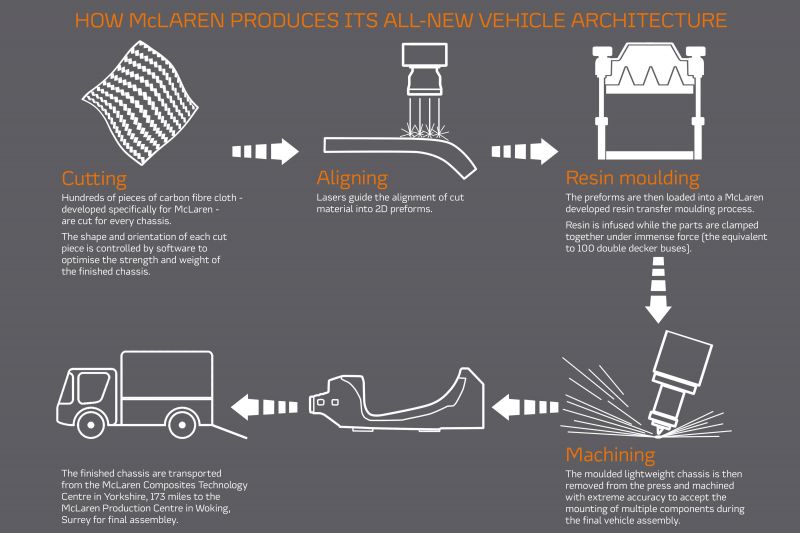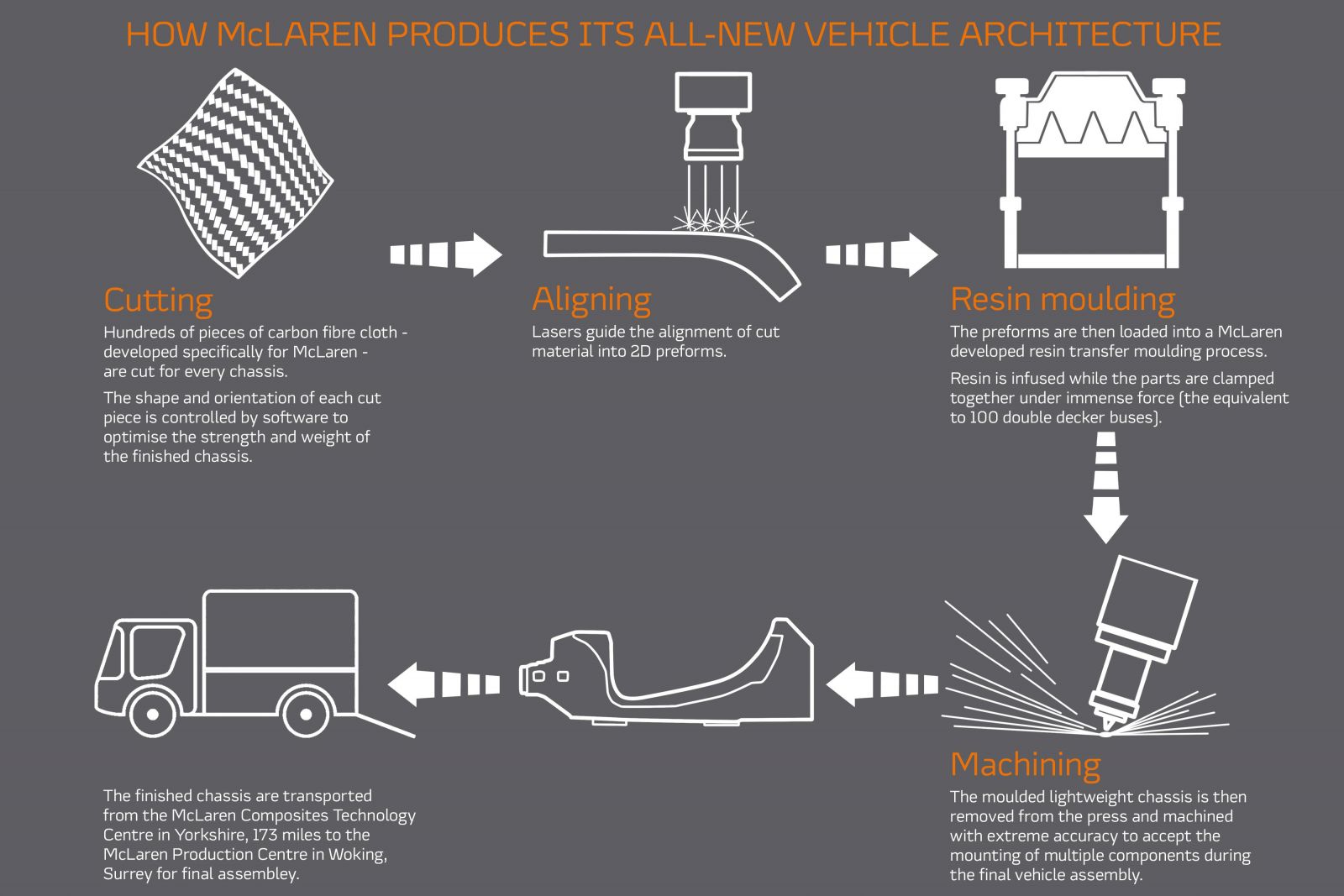 After eight years of development, McLaren is now ready to move on to carbon underpinnings designed from the ground up to accommodate batteries and hybrid powertrains.
According to McLaren, the new architecture is an in-house design built at the McLaren Composites Technology Centre (MCTC) in Sheffield. Although final details are yet to be released, it says the carbon architecture features new, never-before-used processes to reduce vehicle weight and improve safety.
The new chassis will underpin an entirely new generation of McLaren super- and hypercars, with the first electrified McLaren models expected in 2021.
According to CEO Mike Flewitt, the combination of light weight and electrification will drive McLaren's push to better performance and efficiency, although we aren't sure many McLaren customers are losing sleep over fuel economy right now.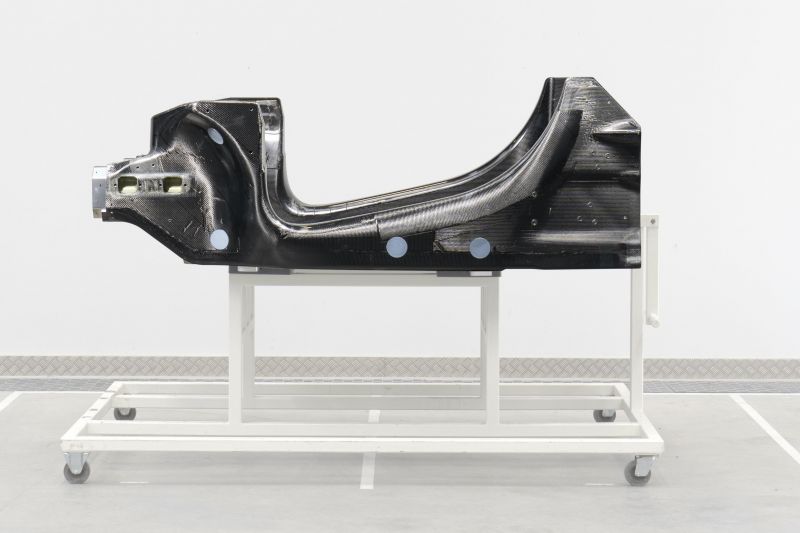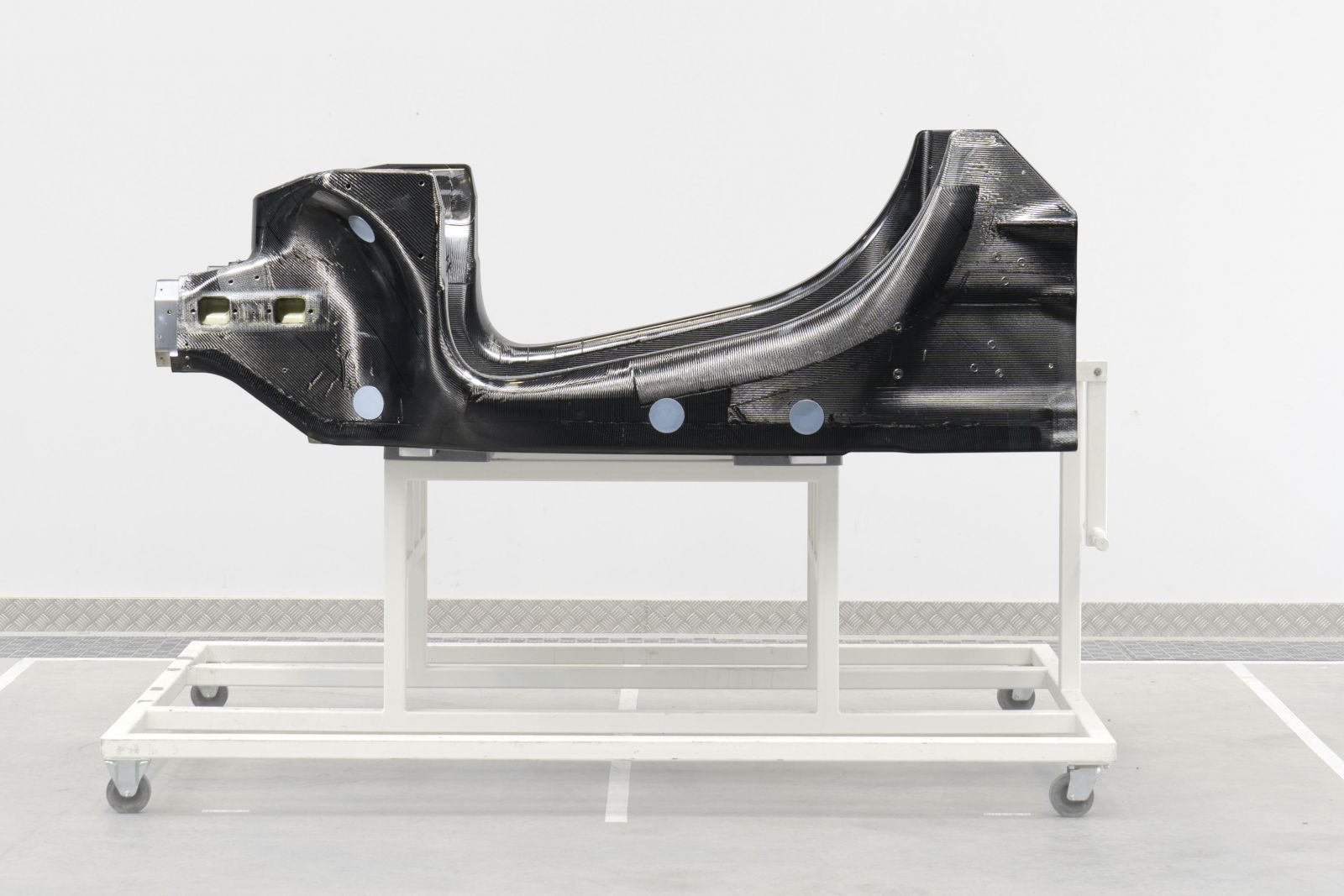 McLaren is unlikely to be alone in adding hybrid power to its entry-level and mid-range cars, rather than reserving it for flagship hypercars like the P1.
Ferrari has already launched the SF90 hybrid, which makes use of a new electrified architecture. The Prancing Horse is likely to join McLaren in making its mainstream vehicles, and the replacement to the F8 Tributo, a hybrid V6.
With the promise of crazy acceleration times from all-electric supercars like the promised Tesla Roadster, which promises to hit 100km/h in less than two seconds, the question of whether buyers want a halfway-house hybrid supercar remains to be seen.
Do you like the idea of a hybrid supercar?