Mazda's turbocharged 2.5-litre four-cylinder engine continues to proliferate throughout its range.
---
Update, 11:00am 08/09/2020: Mazda Mexico's boss has confirmed on Instagram the CX-30 Turbo will be revealed on September 16, Australian time.
"There is a strong rumour about CX-30 and its turbo version. I confirm that, indeed, Mazda CX-30 will arrive with a turbocharged AWD engine," he said in post mirrored on Mazda Mexico social media.
---
CarsDirect reports the small CX-30 SUV is the next to receive the boosted four, with production due to start in November.
The introduction of the CX-30 Turbo follows that of the 3 Turbo, which is sadly left-hand drive only for now. The engine was also introduced to the 6 and CX-5 lines in 2018, and is the sole powertrain in the large CX-9.
The 2.5-litre turbo four produces up to 186kW of power and 433Nm of torque depending on the quality of fuel used. It's available exclusively with all-wheel drive and a six-speed torque-converter automatic transmission.
The turbo is set to be offered across a couple of different CX-30 trim levels in North America, and will be distinguished from its naturally-aspirated counterpart through the use of black 18-inch wheels and mirror caps, turbo badging, a larger exhaust, and a "harmonic enhancer" for a sportier sound within the cabin.
While US pricing indicates a hefty premium over the naturally-aspirated engine, the turbo CX-30 is expected to cost the equivalent of just A$216 more than the cheapest turbocharged Mazda 3 sedan.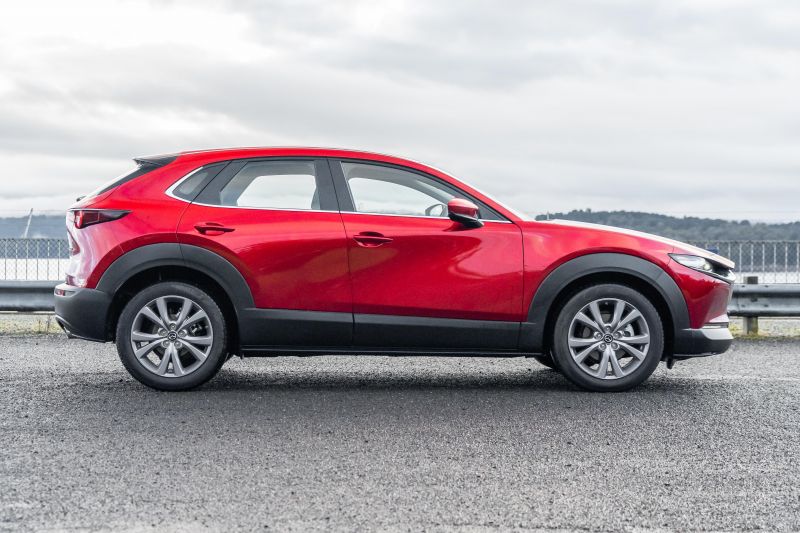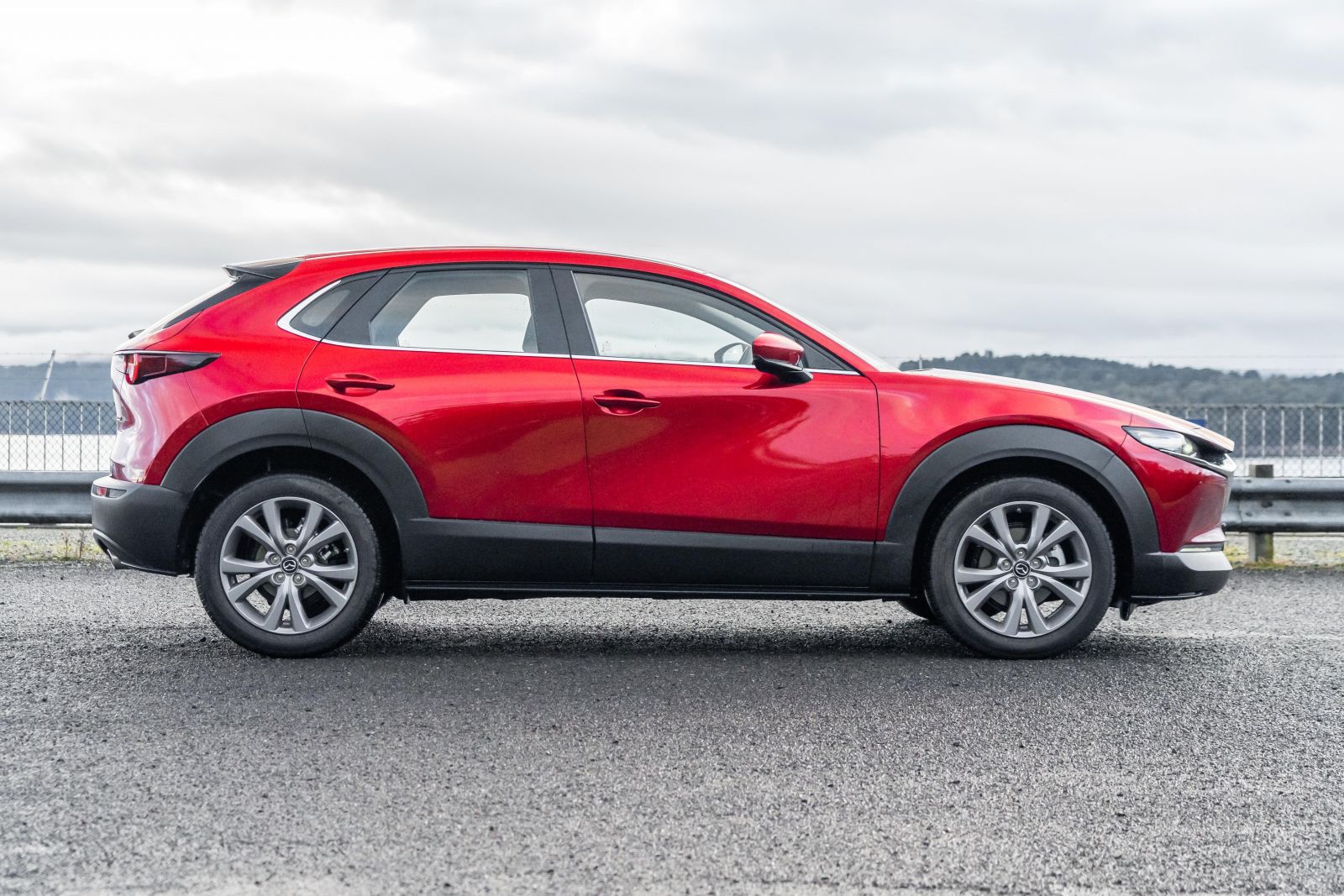 Currently, the CX-30 range features two engines in Australia, both naturally-aspirated and mated exclusively to a six-speed automatic transmission.
G20 models come with a 2.0-litre four-cylinder petrol engine with 114kW of power and 200Nm of torque, while G25 models have a 2.5-litre four-cylinder engine with 139kW and 252Nm. The latter offers all-wheel drive as an option.
Next month will see the introduction of the range-topping Skyactiv-X M Hybrid powertrain to the CX-30 line.
It consists of a 2.0-litre supercharged petrol engine backed by a 24V mild-hybrid system and running predominantly on compression ignition and produces 132kW of power and 224Nm of torque