Developed for the upcoming Rebelle Rally, the Lexus J201 concept is a race-ready version of the LX570 that keeps all of its luxury amenities.
Named after the LX570's model code, URJ201, the concept was developed with Expedition Overland.
The LX's 5.7-litre V8 has been fitted with a supercharger, which increases output to 410kW of power and 746Nm of torque, a big step up from the showroom model's 286kW and 546Nm.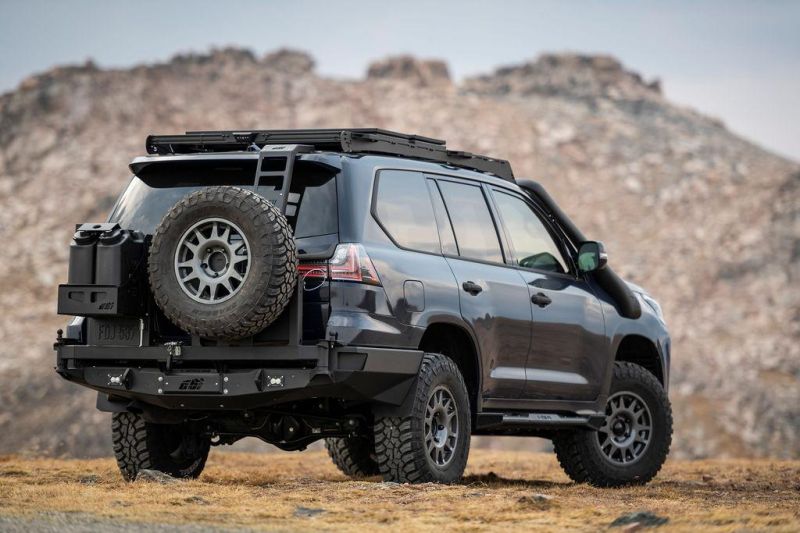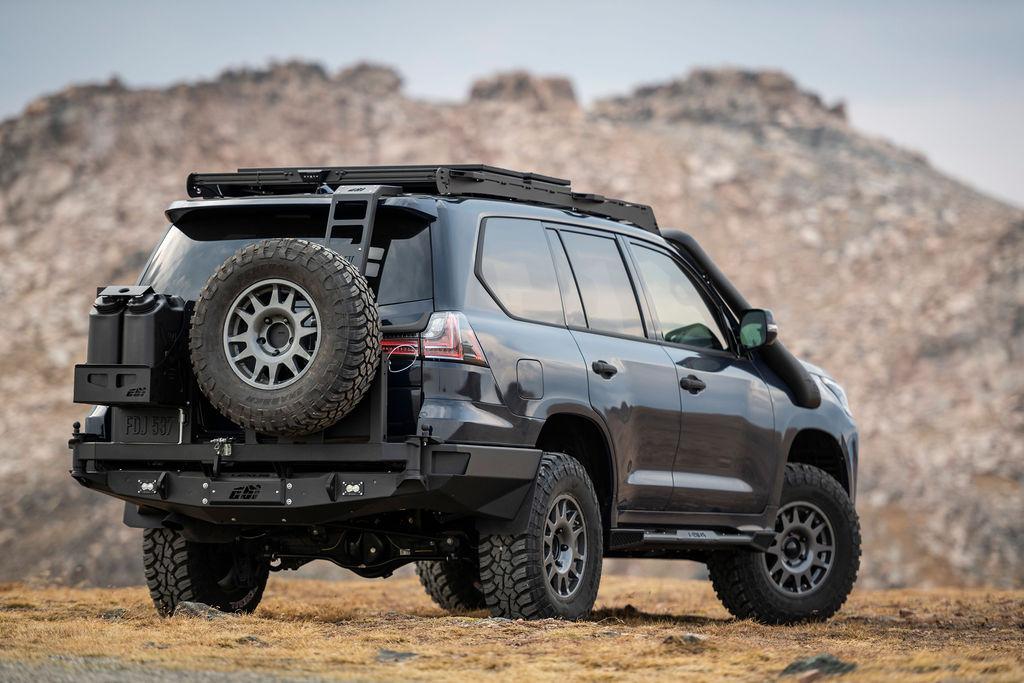 The J201's front bumper has been modified to include a light bar and winch, while the rear has a ladder, additional lights, a spare tyre, and two 19L water cans.
There's also underbody protection to protect the engine, fuel tank and transfer case
An upgraded suspension package has four lift settings, allowing the J201 to sit between 25mm and 122mm higher than a standard LX.
The J201 rides on 33-inch 285/70 General Grabber X3 tyres wrapped around 17-inch Evo Corse DakarZero wheels. The front and rear discs have been drilled, and performance differentials fitted.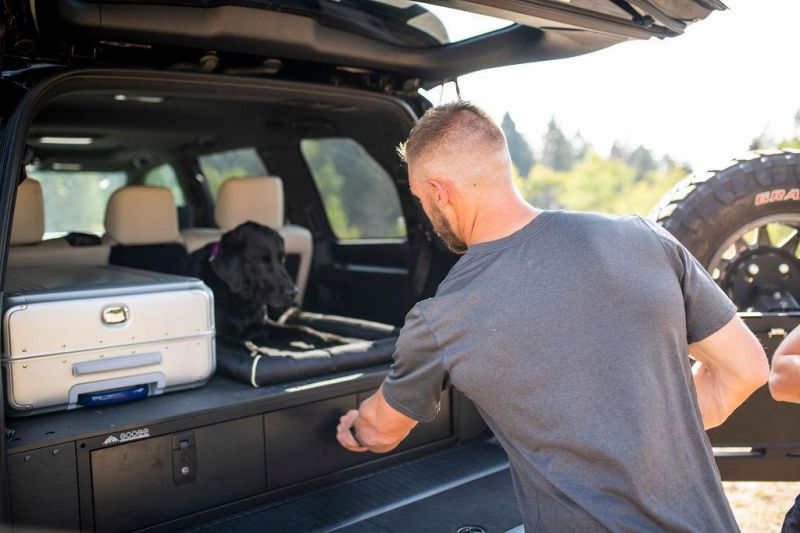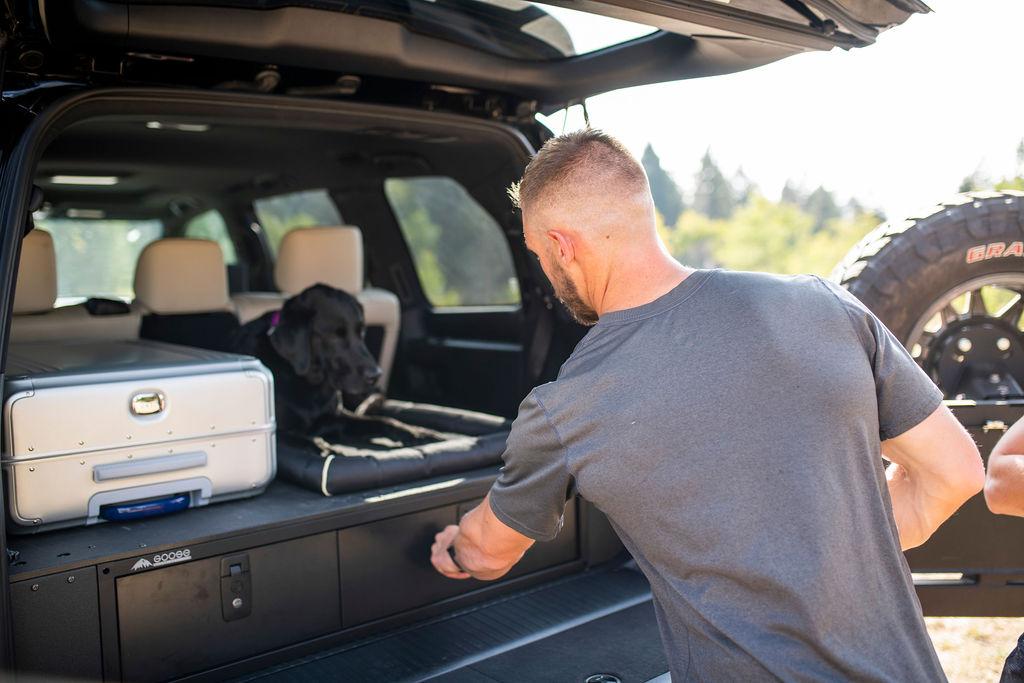 Despite its off-road racing focus, the cabin hasn't been stripped out and ruggedised, with the dashboard and leather-clad seats all still present and accounted for.
An ARB Linx accessory interface allows the on-board crew view the battery status and angle monitor, as well as control the air lockers, light bar and compressor.
In the boot there's a luxury aluminium travel case set, as well as a drawer installation with a recovery kit and eating bowls. Additional storage space is available via the roof rack and its slim-line storage boxes.
The J201 will make its full debut at the Rebelle Rally, a female-only off-road race, with defending champions Rachelle Croft and Taylor Pawley at the wheel.
Starting on October 8, the rally runs for 11 days over 2000km from Lake Tahoe in California through the Nevada desert, and finishes back in California at the Imperial Sand Dunes.