Ford's small, Focus-based ute is slowly gathering momentum.
At a presentation hosted with Bank of America, the Blue Oval revealed it's planning to launch a new "whitespace" vehicle next year, which seems likely to be a small ute based on the Focus and Escape platform.
A slide outlined the automaker's product plans for its Michigan and Hermosilo factories.
In addition to the Ranger it currently produces, the Michigan plant will soon begin making the Bronco two- and four-door models revealed last week. The revived Bronco is based on the Ranger.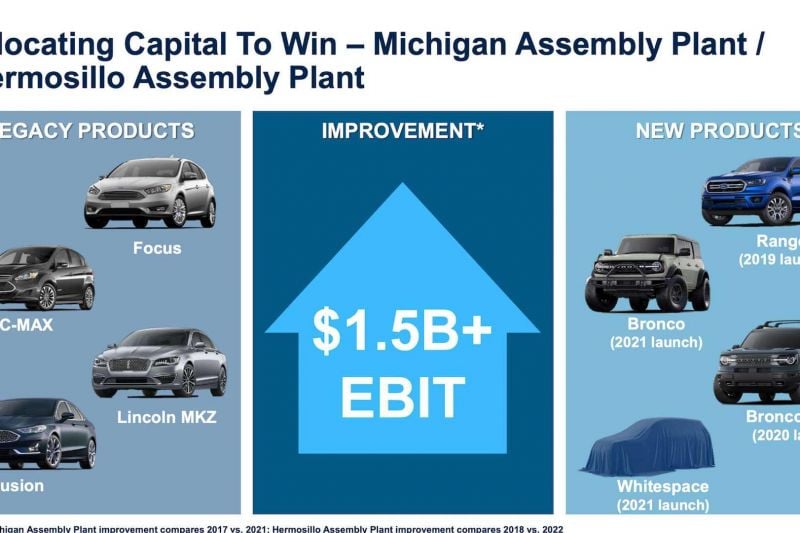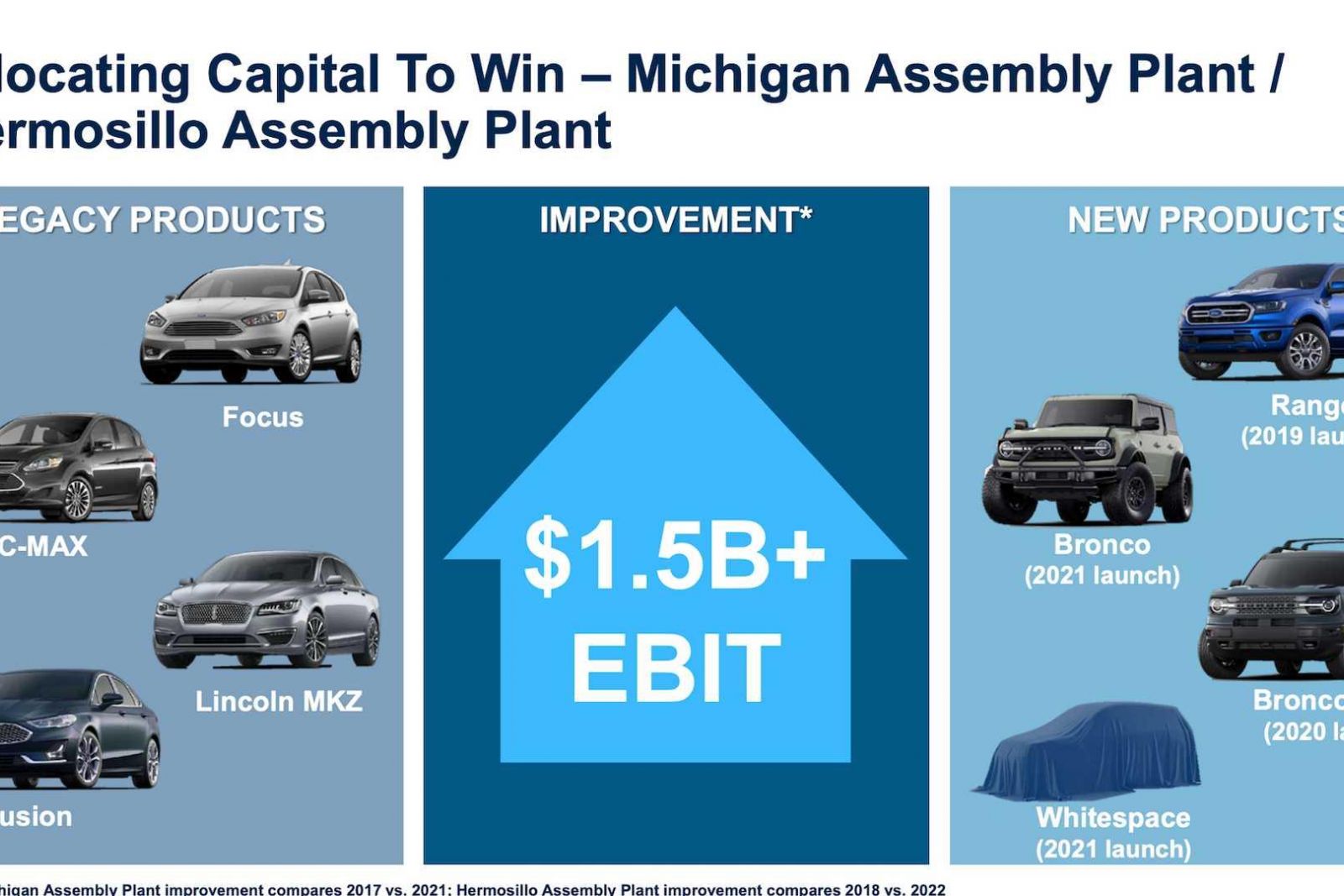 Meanwhile production of the Ford Fusion and Lincoln MKZ sedans will soon cease at the Hermosilo factory in Mexico.
Both models will be replaced by the Bronco Sport, a smaller crossover which has Bronco styling but uses the same unibody architecture as the Escape and Focus.
Given the Michigan plant is likely nearing capacity with its mix of Bronco and Ranger models, the new "whitespace" vehicle will probably be built in Mexico.
Rumours have been circulating for at least a year that Ford is working on a ute based on the front- and all-wheel drive Focus platform.
A leaked tailgate schematic leaked last year indicated the new model will wear Maverick badges. The Maverick name was last used in Australia on a rebadged version of the Nissan Patrol in the late-1980s and early-1990s.
The Maverick should be significantly shorter than the 5.35m Ranger, and cheaper too.
If all of this comes to pass, the Maverick will be the Ford's first car-based ute sold in the US since the Ranchero exited the scene in 1979.
For North American buyers the Maverick will likely be pitched as a lifestyle vehicle, but in Latin America it could be sold as a more upscale alternative to other car-based utes, such as the Fiat Strada and Volkswagen Saveiro.
As such it would give the Blue Oval access to a market it hasn't competed in since the Bantam ended production in South Africa in 2011, and the Courier reached the end of its run across Latin America in 2013. Both models were based on an earlier generation of the Fiesta.
Neither the Bronco nor Bronco Sport have been confirmed for Australia, so it's unclear if the Maverick will ever find its way to local showrooms.