Under president Akio Toyoda, Toyota has embraced sports cars and wild styling, and the upcoming GR Super Sport hypercar could take all of that to the extreme.
US patents discovered by a user on the GR86 forum show a mid-engine supercar with a flip-up canopy for cabin access.
The unique clamshell top is hinged at the front and opens upwards. In order to get in or out of the car, occupants can sit on the vehicle's high sills.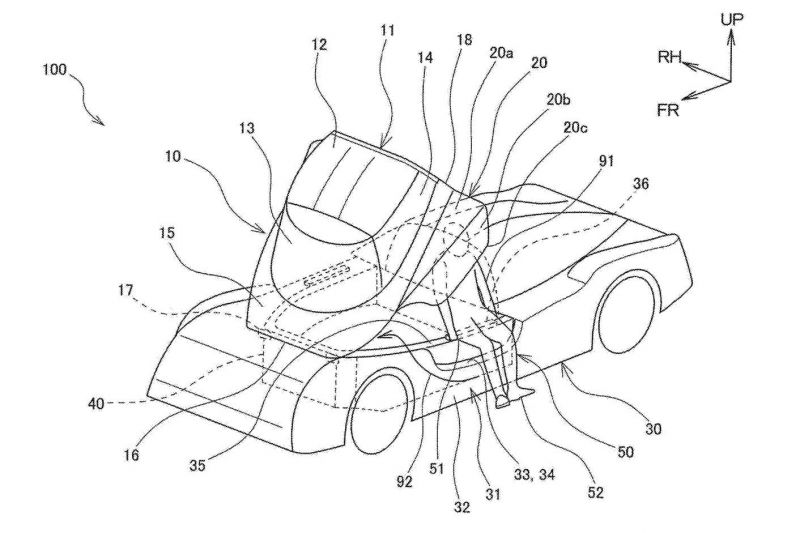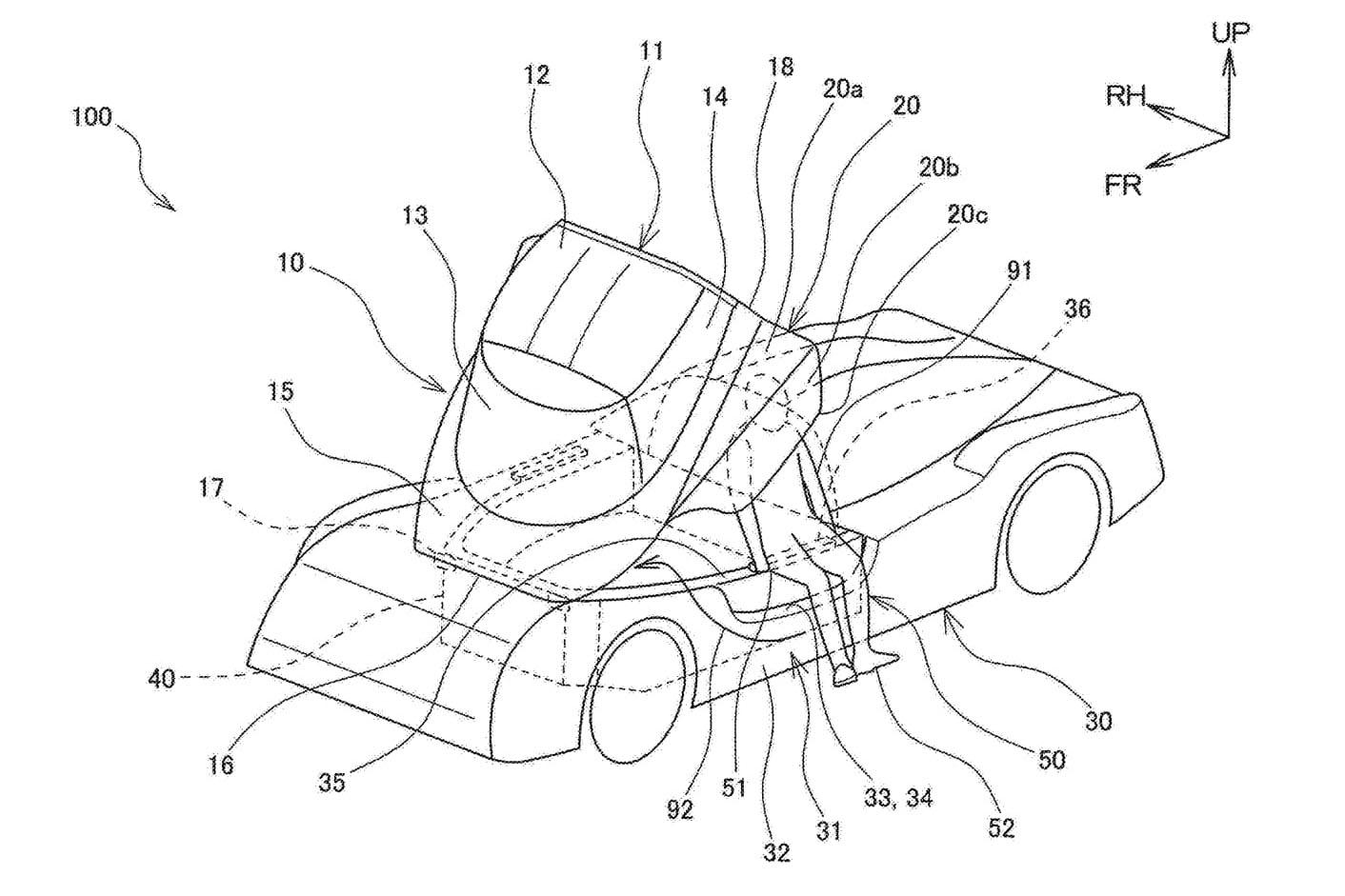 As with all patent and trademark filings, we need to caution: just because an automaker is working on a particular technology doesn't mean it will turn up in a production vehicle.
Unveiled at the 2018 Tokyo Auto Salon, the GR Super Sport concept shares many components with the TS050 vehicle used in the company's endurance racing program.
The GR Super Sport concept was fitted with a hybrid drivetrain with a 2.4-litre twin-turbo V6 engine and a total system output of 750kW.
Toyota confirmed in 2019 it was going to enter the hypercar class of the World Endurance Championship with a vehicle based on the GR Super Sport concept.
The automaker will need to produce 20 road-going models in order to qualify to compete in the hypercar category.
Details about the production car's drivetrain have yet to be revealed or teased.