New cameras designed to stop distracted drivers playing with their phones behind the wheel have been spotted in Melbourne for the first time.
The camera trailer, snapped this morning a few kilometres from the Melbourne CBD on Queens Road, can photograph six lanes of traffic, and watches for mobile phone use and drivers without a seatbelt.
The solar-powered device sits on a small, portable trailer and features a set of high-definition cameras mounted to an extended pole.
Melbourne authorities this month commenced a three-month trial of the portable mobile phone and seat belt cameras across the city, operating in unison with a Queensland trial that will run to the end of 2020.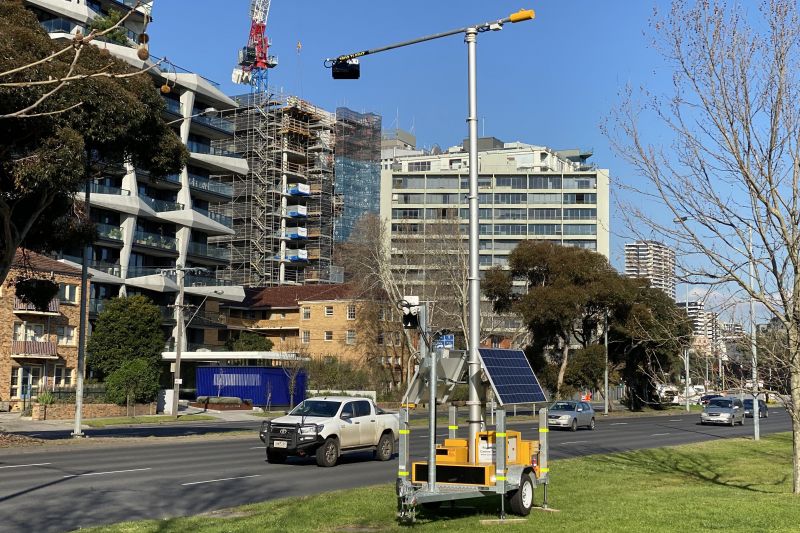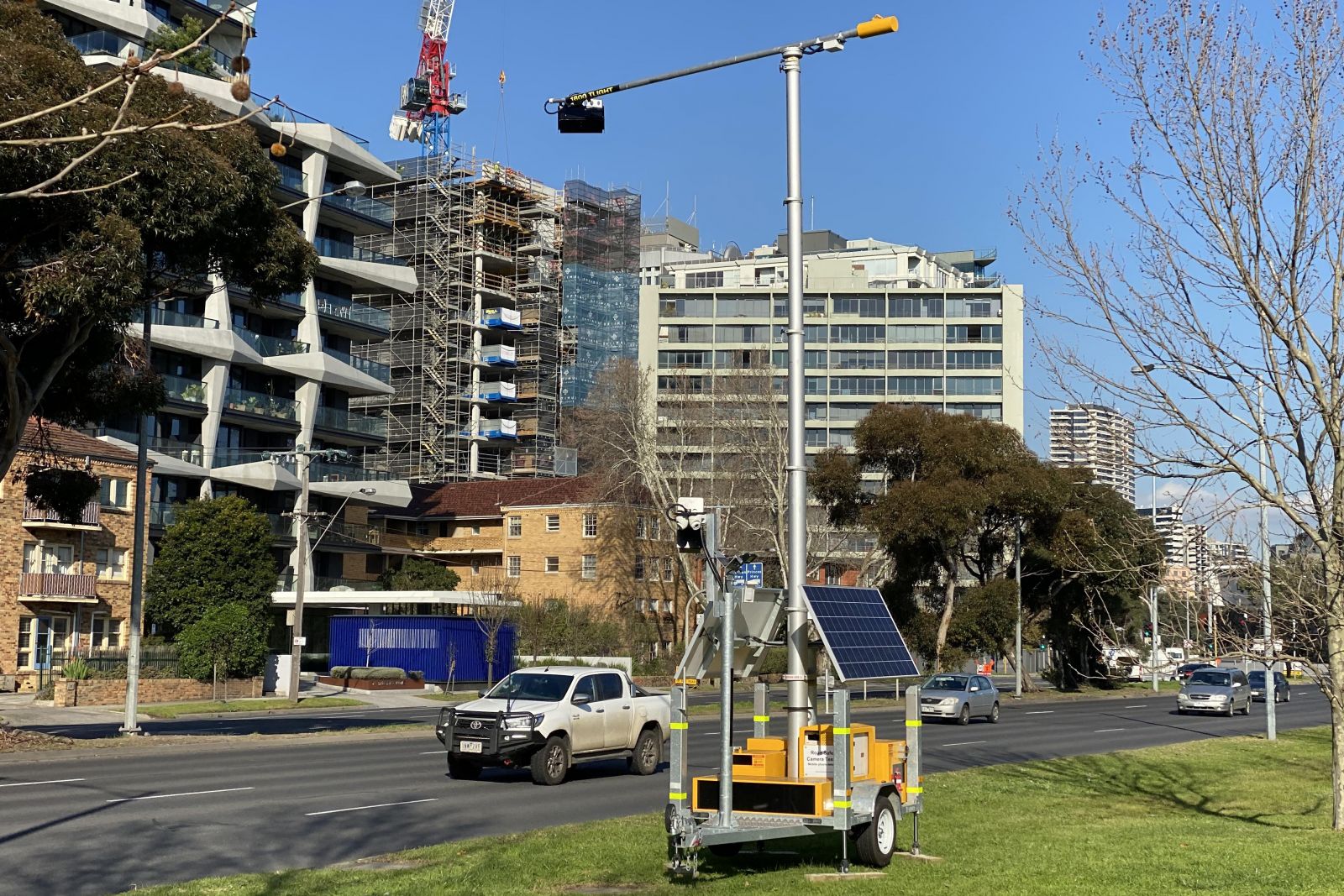 The cameras operate day and night, and work in adverse weather conditions.
Unlike New South Wales, which uses a mix of fixed and mobile cameras, the Victorian and Queensland trials use a portable phone camera designed to be rolled out on some of the city's busiest, most heavily-trafficked streets for maximum impact.
The technology, developed by Australian company Acusensus, captures high-resolution images of passing vehicles before an artificial intelligence system assesses the image, and determines whether a mobile phone is being used or whether vehicle occupants are not wearing seatbelts.
From there, the image is sent offsite to be assessed by a human before an infringement is issued. Ironically, the mobile phone camera trailer is also guarded by several infrared CCTV cameras to prevent vandalism.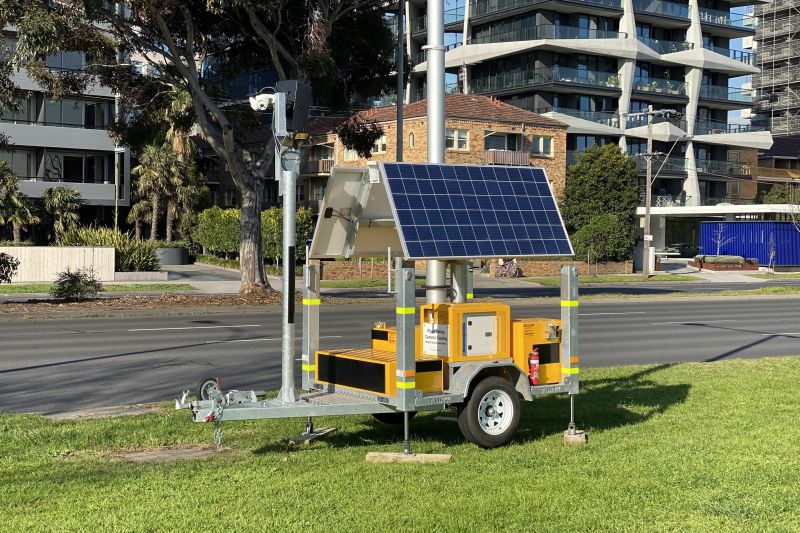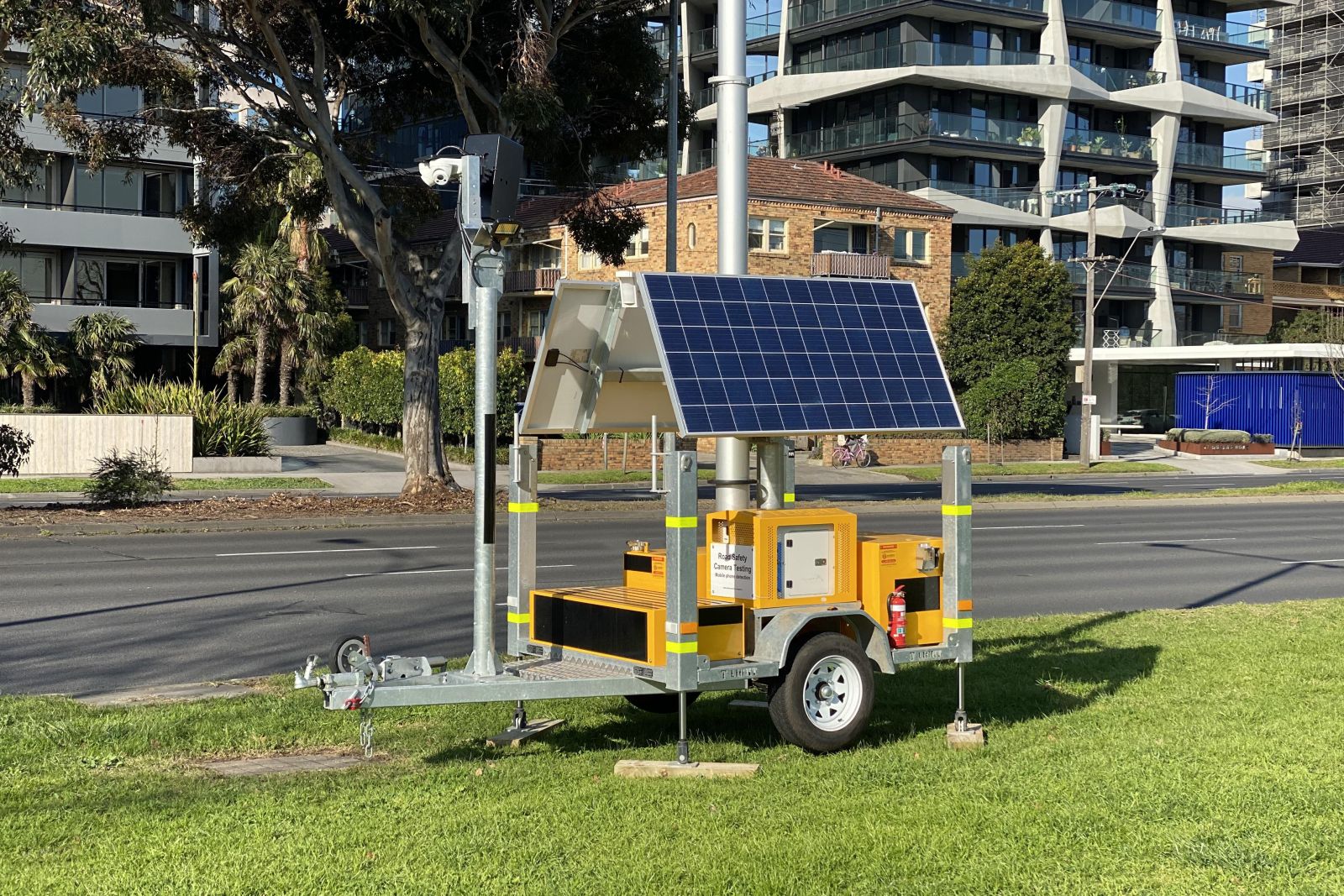 "We all have a role to play in reducing our road toll – every time someone picks up their phone behind the wheel they are putting lives in danger," said Victorian Minister for Police and Emergency Services, Lisa Neville
"This technology will detect those who choose to put lives at risk on our roads."
VicRoads has confirmed it will not fine drivers during the initial trial, and will decide whether to fine motorists based on the images from the camera after the three-month test is complete.
However their success in New South Wales suggests it's a formality, and motorists snapped by the cameras can expect a $496 fine and four demerit points once the trial is complete.
In New South Wales, where the cameras have been operating for several months, more than $7 million in fines were issued during March and April, despite limited road movement as part of a nationwide lockdown designed to prevent the spread of Coronavirus.
The first two months of operation saw over 20,000 New South Wales drivers penalised by the cameras, compared to just 1200 intercepted by police during the same period.