Remember the Sony Vision-S Prototype? It's still alive and kicking.
Overnight, Sony announced the high-tech concept has "arrived in Tokyo for advancing our sensing and audio technologies".
The "prototype vehicle is also currently under development for public road testing" by the end of March 2021.
It's unclear if Sony is still using the car as a means to develop and promote its in-vehicle technologies, or whether it is keen to jump into the automotive business.
Sony stunned the car and tech world in January this year when it unveiled the Vision-S concept at CES in Las Vegas.
Not only was the Vision-S handsome, it looked remarkably production-ready. At the time Sony CEO Kenichiro Yoshida said the Vision-S was developed to "deepen [the company's] understanding of cars".
It also served as a showcase for the company's car-ready technologies, and was reportedly developed with the assistance of Magna Steyr.
The car is fitted with 33 safety sensors, including cameras, radar units and LIDAR, and is currently capable of Level 2 autonomous driving. With software updates, Sony says the car could be Level 4 capable.
Passengers are treated to the vehicle 360 Reality Audio system, which not includes an impressive number of speakers throughout the cabin, but also built into each seat.
The dashboard is fitted with three large displays and two camera screens, and the Vision-S rides on a skateboard chassis that can also be used for other body styles, including crossovers.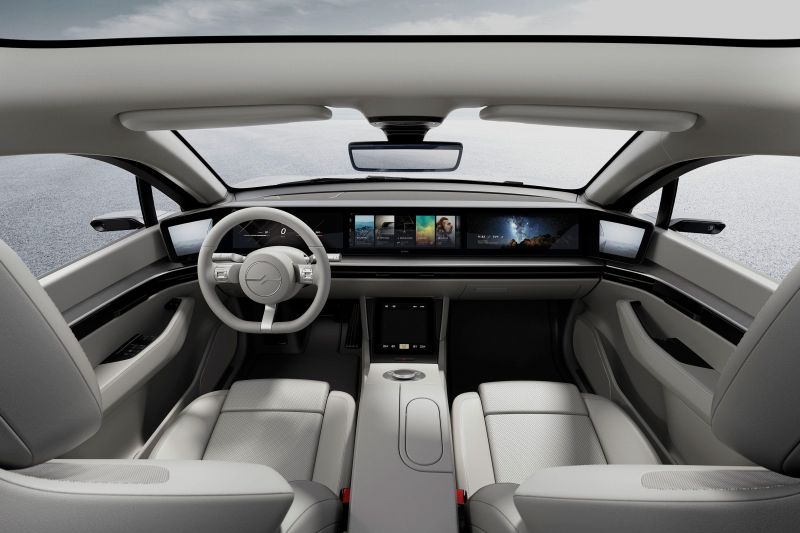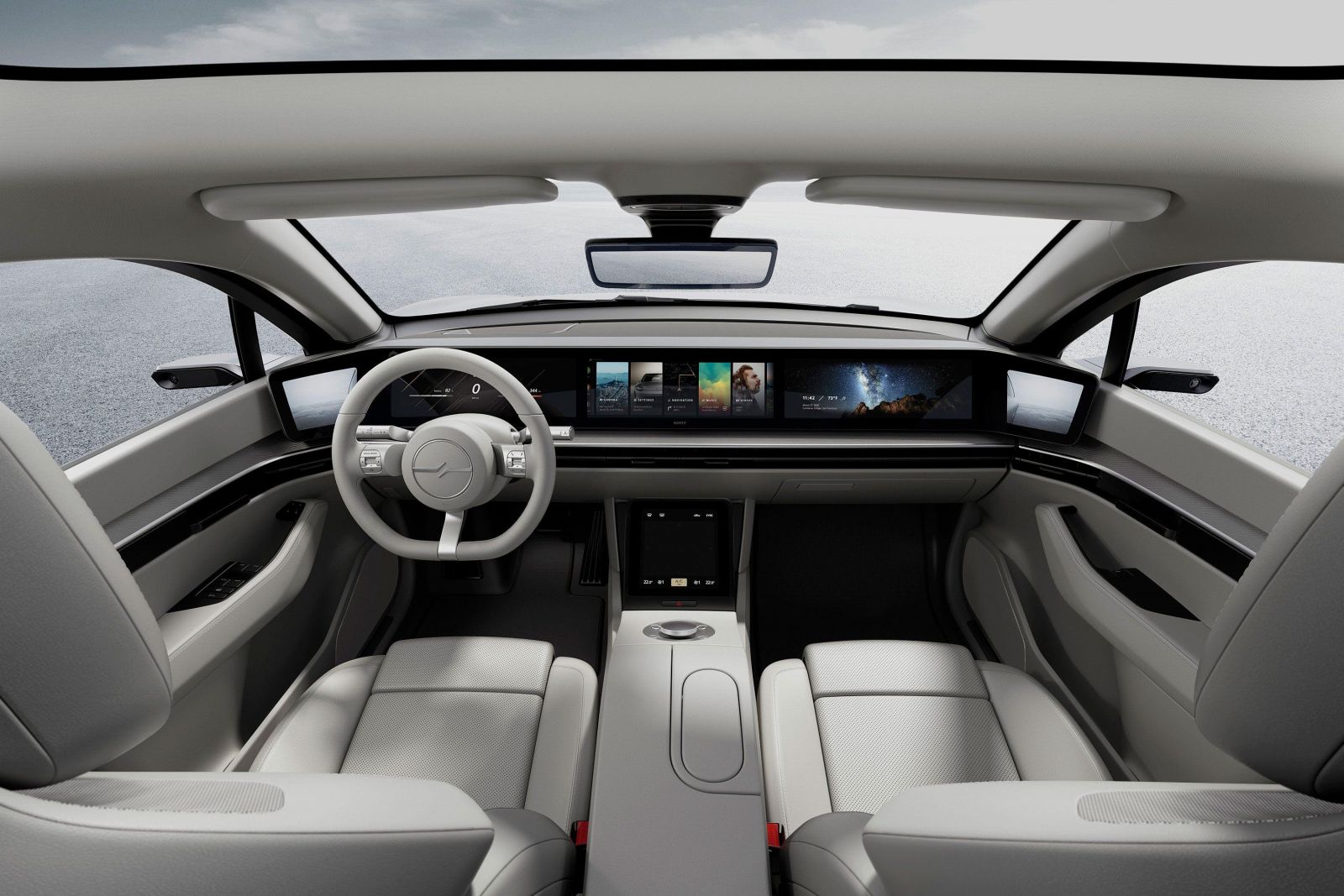 The prototype is 4895mm long, 1900mm wide, 1450mm tall, and rides on a 3000mm wheelbase.
There's a 200kW electric motor fitted to each axle. Pedal to the metal, the Vision-S has a claimed 0-100km/h time of 4.8s, and a top speed of 240km/h.