This 1974 Porsche 911 Carrera 3.0 RSR IROC owned by infamous cocaine kingpin Pablo Escobar has found its way onto the DuPont registry for a mere US$2.2m ($2.85m AUD).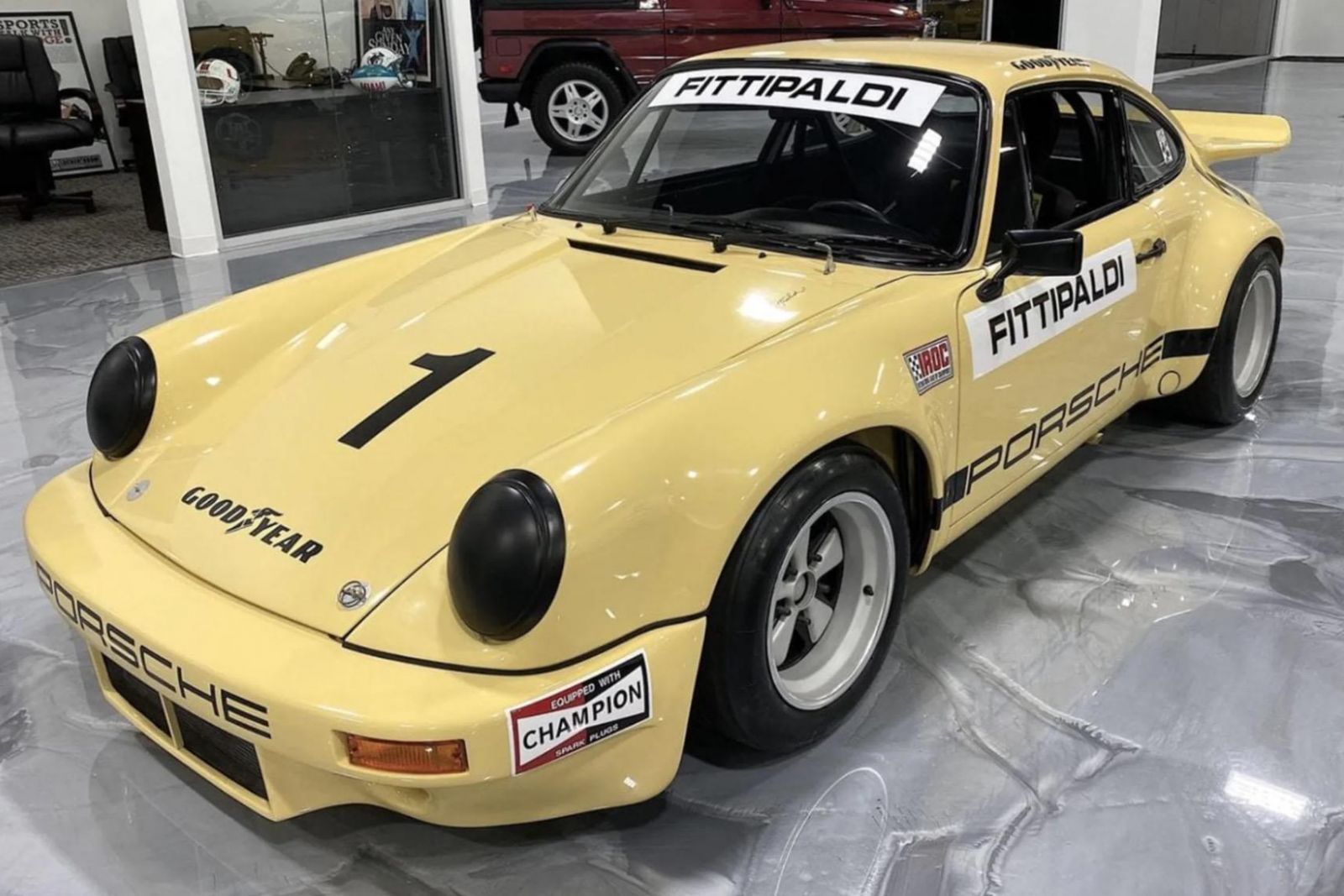 Escobar, the founder and leader of the Medellin Cartel, was Colombia's biggest drug lord. He's also believed to be one of the wealthiest criminals in history, having amassed an estimated worth of around $40 billion.
Not surprisingly, this wealth gave Escobar an opportunity to own an impressive collection of cars, including the "Fittipaldi 911" in the listing.
This particular example was originally developed to compete in the 1974 International Race of Champions (IROC), and only 15 cars were made; 12 for the drivers and three as spares.
Each car was painted a unique colour to help the races stand out on the relatively new colour televisions appearing in homes around the world.
The Sahara Beige example owned by Escobar is said to have only 225 miles (362km) on the clock.
It's powered by a 3.0-litre flat-six, rear-mounted engine mated to a five-speed manual gearbox pushing 246kW to the rear wheels.
What makes this car impressive beyond its ownership history is that it has actually been raced. It appeared in the 1973 Race of Champions elimination race with Emerson Fittipaldi behind the wheel, and qualified on pole for the first IROC race at Riverside.
Fittipaldi had won the 1972 season Formula 1 Championship at the age of 25, making him the youngest-ever Formula 1 champ ever at the time.
After one season in the IROC the Fittipaldi-driven 911 RSR was sold to privateer racer John Tunstall, who drove it in a handful of IMSA (International Motor Sports Association) races alongside Charlie Kemp.
The car was used in IMSA until at least 1978, when it was entered in the Daytona 24 Hours, according to the listing.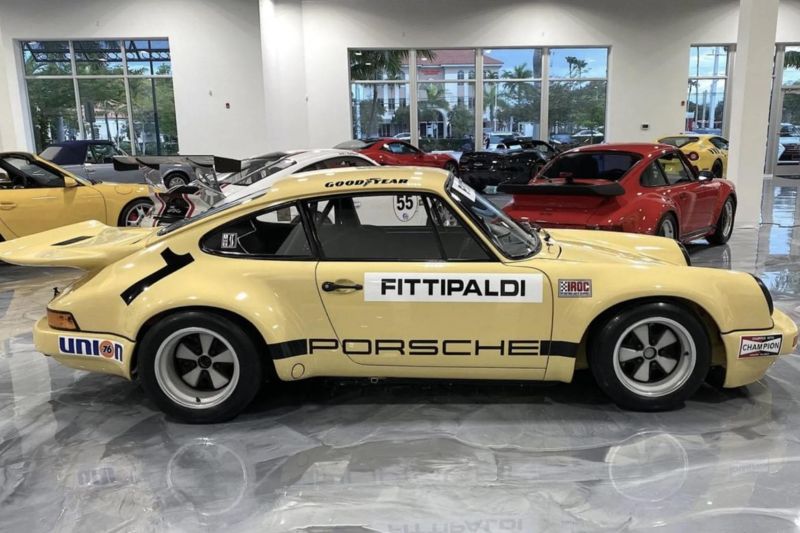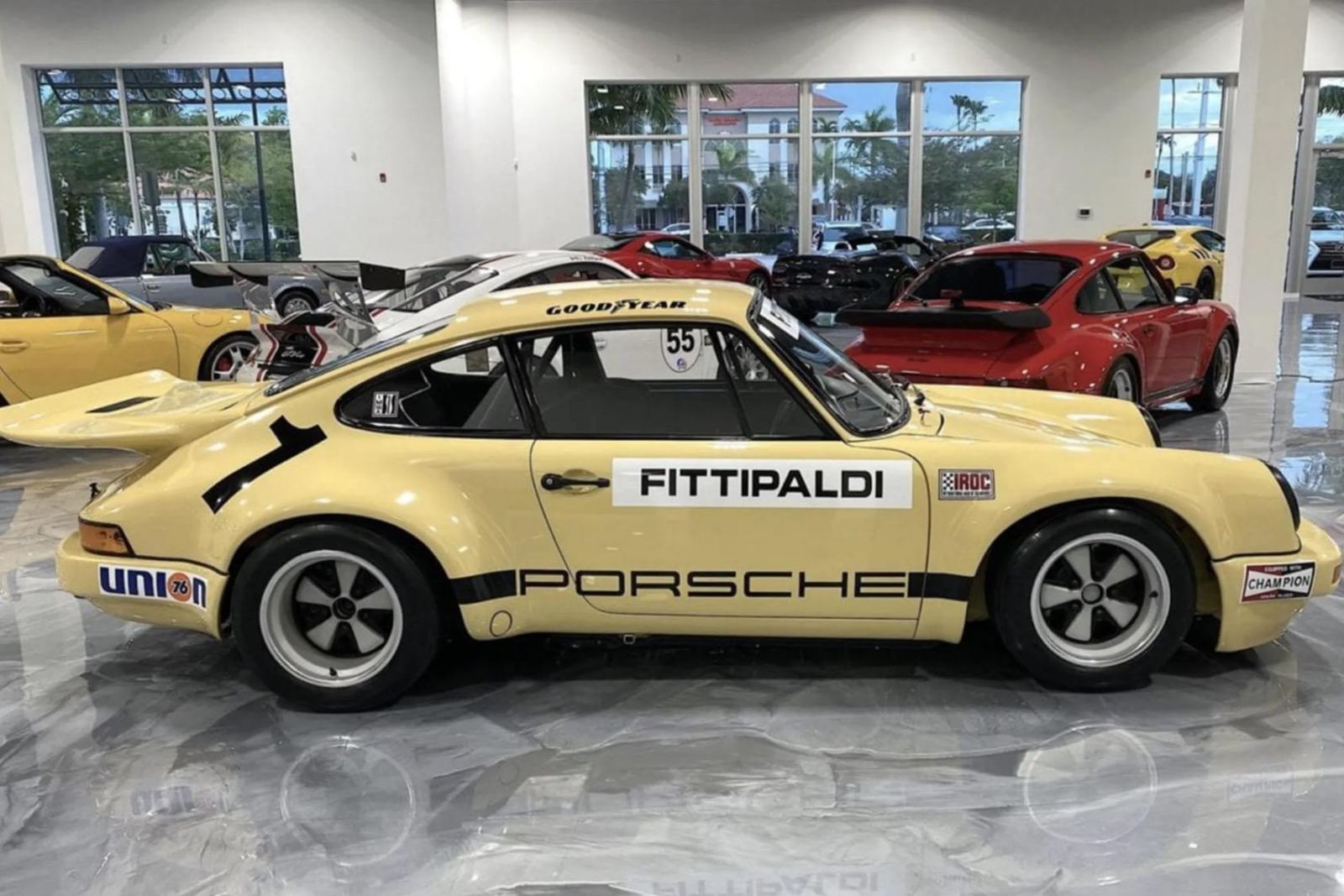 The Porsche was subsequently sold to Escobar, who raced it with 935-style flat-nose bodywork.
It has since been restored to its IROC appearance, and comes with full documentation according to the listing.
The asking price lines up with the $2.3 million paid for an IROC 911 at a 2016 auction of cars from comedian Jerry Seinfeld's collection.