Nissan surprised us last week when it played a video of the 'A to Z' of its line-up as part of a financial results presentation.
That video contained a silhouette of a number of its upcoming models, including one that caught our attention – the 2021 Nissan 400Z.
What we know so far about the 2021 Nissan 400Z
By Nissan showing the car in the presentation, we now know it officially plans to continue the Z name. The brand also included a copy of the Z car's logo, which is an exciting return to form.
There were early rumours of an electric two-door sports car and, while Nissan may surprise us by making the Z an all-electric affair, it's unlikely given the car's mooted 2021 reveal date.
Nissan's new 400Z is likely to use a twin-turbocharged V6 petrol engine from the Infiniti Q60 Red Sport.
The 2021 Nissan 400Z is likely to start in price from around US$40,000 (AUD$57,300) and will go head-to-head with the A90 Toyota Supra.
Being a Japanese brand, the Nissan 400Z will probably be built in both left- and right-hand drive to suit all global markets.
What does the 2021 Nissan 400Z look like?
Our gun designer has been busy knocking up a render of how the Nissan 400Z is likely to look – and we love it.
The front end features a gaping air intake to keep the twin-turbocharged V6 engine cool (more on this below) with additional cooling that can be redirected to the braking system.
Keep in mind that as Toyota has plans to roll out more hardcore versions of the A90 Supra against which the 400Z is likely to be benchmarked, Nissan will need to plan for more powerful Nismo 400Z variants that require extra cooling and more aggressive looks.
The headlight cluster features a dual sweeping LED daytime running light design with LED headlights, as teased in Nissan's video.
The bonnet and roof both feature pronounced bulges to show aggression, and to provide a visual link to the current 370Z. The roof humps hark back to the targa-top silhouette of the 300ZX.
Jump around to the back and our designer has experimented with a stylised extension of the 300ZX tail light cluster. It has been modernised with LED lights and a sweeping end-to-end design that will help the Z stand out at night.
Quad exhausts are expected at launch to help the twin-turbocharged V6 engine breathe, while a large registration plate holder for Japanese licence plates, and a cluster at the bottom for a rear fog light round off the design.
We're a big fan of what we see, should Nissan ends up going down this design path.
2021 Nissan 400Z engine specifications
If you've driven the current generation Nissan 370Z, you'll know that it handles, but it sometimes lacks a bit of go. It's powered by a 3.7-litre naturally aspirated petrol V6 engine. It produces 253kW of power and 371Nm of torque.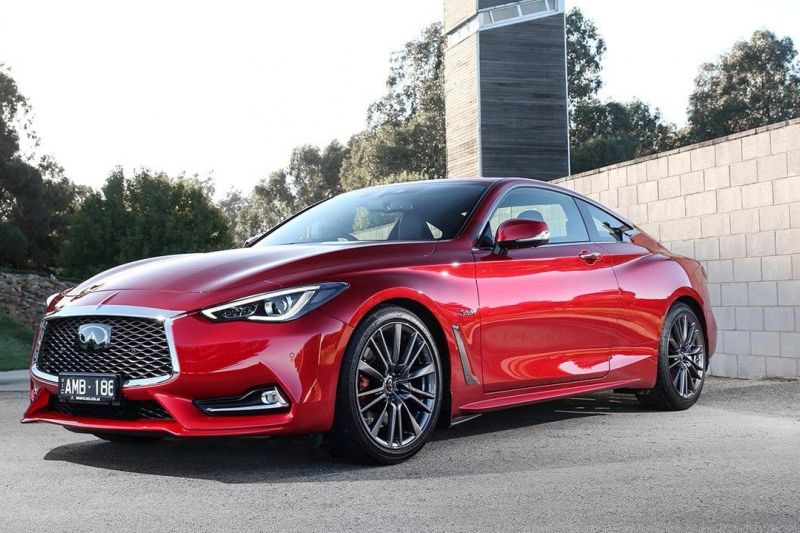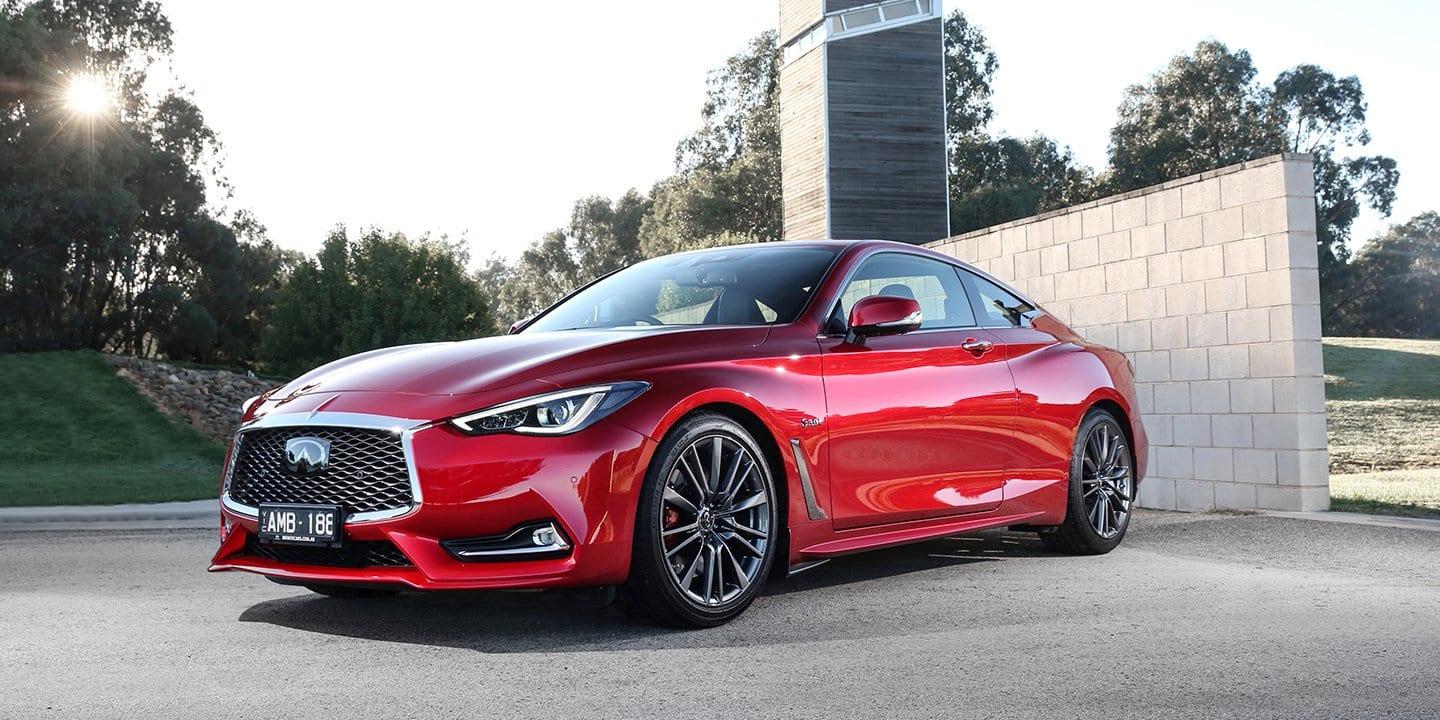 The current Nissan 370Z is available in coupe, convertible, and Nismo trim. Prices start at $50,490 before on-roads for a base 370Z manual and stretch to $64,490 for the automatic 370Z Nismo.
Fast forward to 2021 and Nissan is expected to release the Nissan 400Z with the powertrain from the current Infiniti Q60 Red Sport.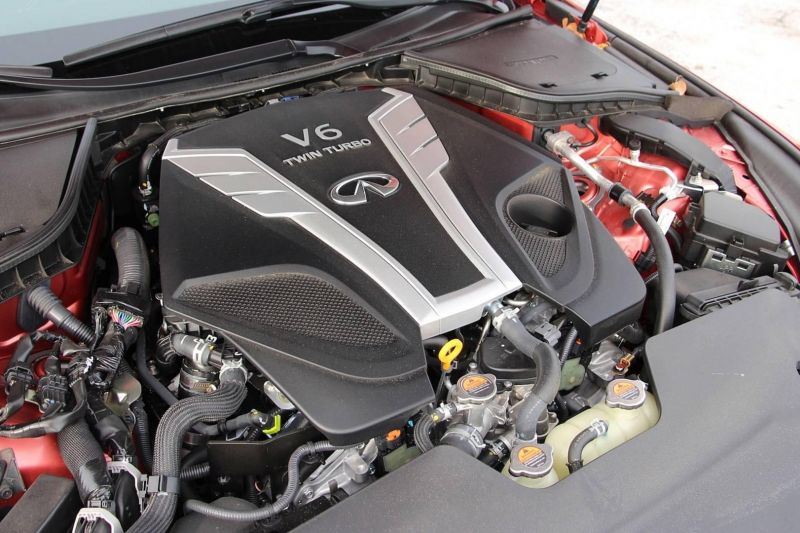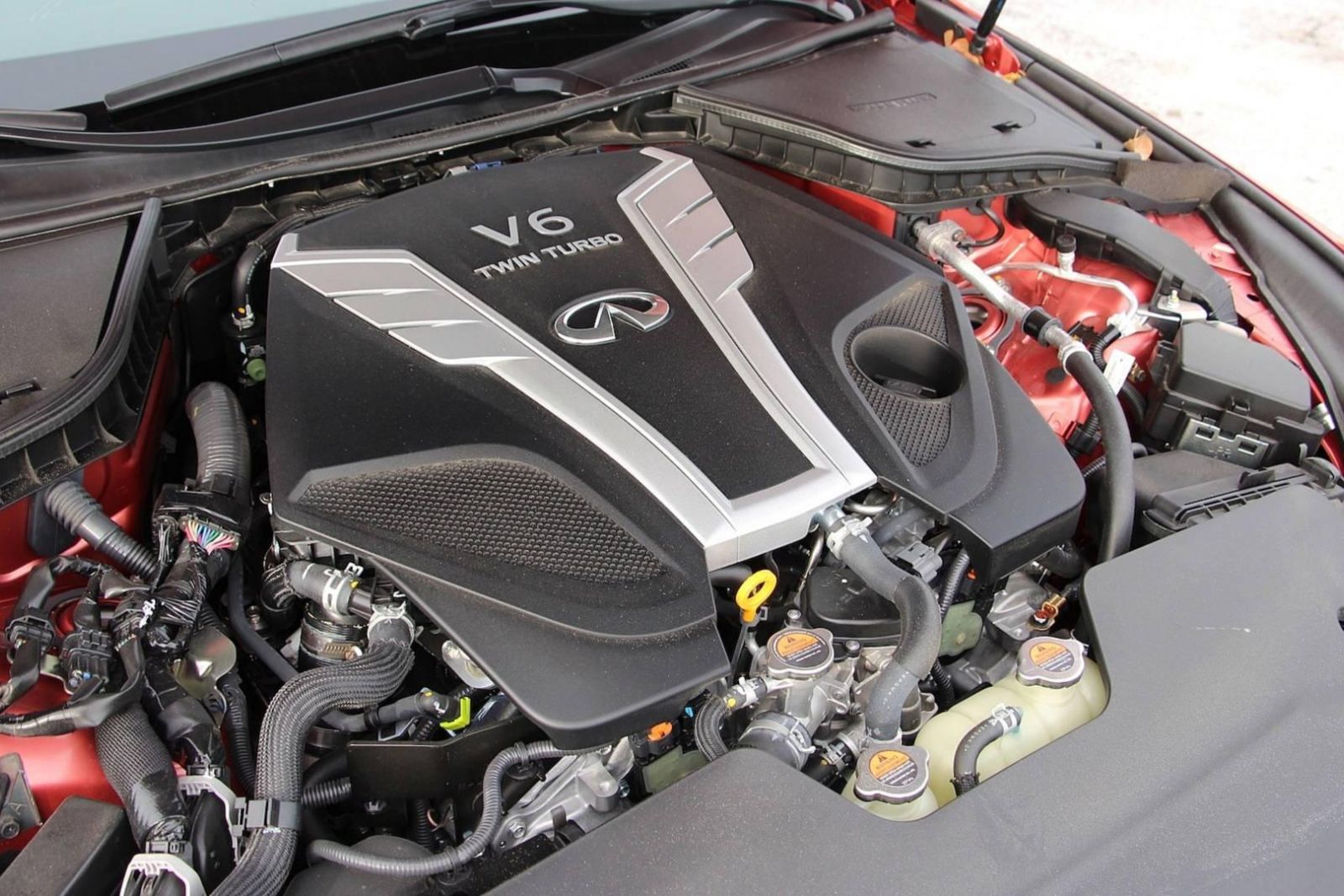 The Infiniti Q60 Red Sport uses a VR30DDTT 3.0-litre twin-turbocharged V6 petrol engine with 298kW of power and 475Nm of torque. The engine uses double overhead cams and variable valve timing, and is mated to a seven-speed automatic transmission.
One of the biggest issues with the Q60 Red Sport is the lack of a limited-slip differential, which means it constantly flares up an unloaded wheel when the driver attempts to get on the throttle.
Nissan is expected to fix that in the 400Z by installing a proper limited-slip differential, in addition to also providing a six-speed manual transmission.
Nissan may have actually already shown us this combination, having revealed a 370Z fitted with the VR30DDTT and a six-speed manual transmission at the 2018 SEMA show.
It was a collaboration between Nissan and MA Motorsports designed to show aftermarket tuning potential.
We've also already seen Nissan testing an early prototype of the 400Z at the Nurburgring. While the outer shell may look very 370Z, beneath the skin it's thought to feature the new Zed's running gear.
Spectators said Nissan was using the A90 Supra as a benchmark vehicle for testing, which gives us a clear idea of what it's aiming to do.
When will the 2021 Nissan 400Z go on sale?
Given that Nissan has already started showing us images of a final 400Z design, we expect the car will go on sale globally in 2021 –most likely as an MY22 model.
Any plans to have it launched earlier would likely have been scuttled by the restrictions and lockdowns designed to prevent the spread of COVID-19.
Either way, we can't wait to get our hands one and find out whether it meets the expectations of many Nissan and NISMO fans globally.