After two decades of retro designs, Mini's new Vision Urbanaut is hoping to rocket the brand into a new period of growth.
It eschews many of design elements familiar to the modern Mini with its monospace people mover design.
That said the Urbanaut does have some familiar call backs, including its round headlights and wheel at each corner stance.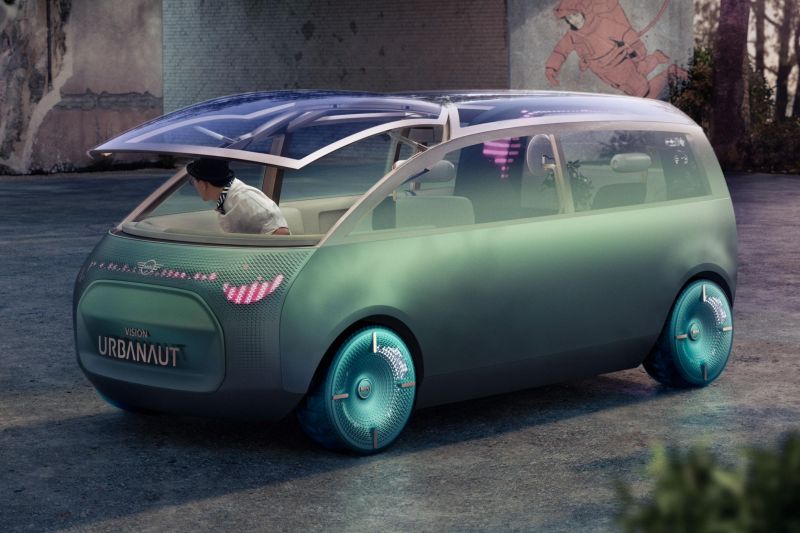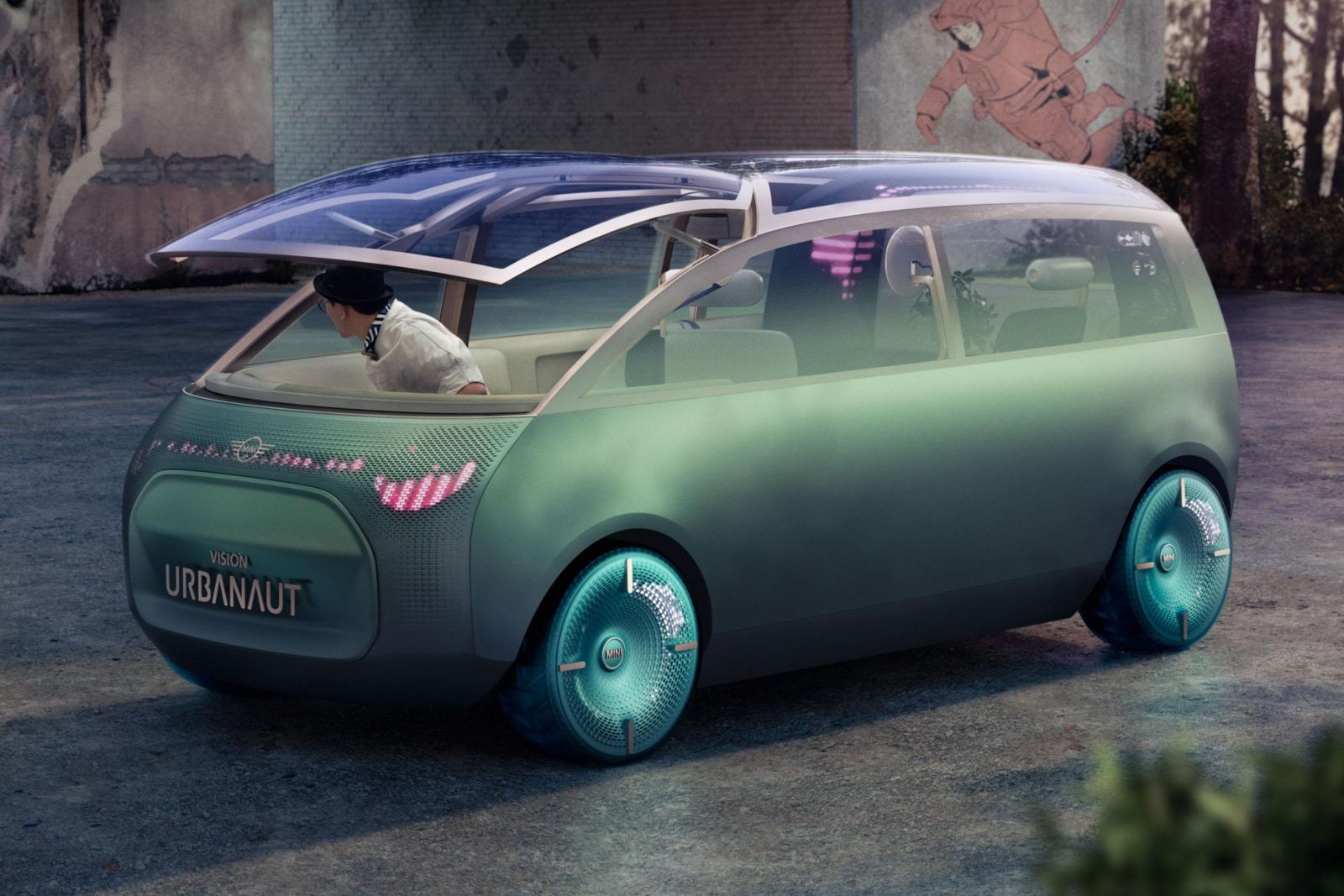 The headlights are only visible when switched on, and are part of a multi-colour matrix of lights allowing the vehicle to communicate with other road users, especially when in an autonomous driving mode.
The concept's lift-up front windscreen also pays tribute to the post-war BMW Isetta. Although in the Urbanaut this feature isn't meant as an entryway, but rather to create a "street balcony" when parked.
As part of its unusual design, the Urbanaut features just one door: a large sliding unit behind the front passenger's seat.
The cabin has the look of a mid-century modern living room. When parked the steering wheel folds out of the way and the dashboard can be lowered to function as a daybed or provide a seating area for smaller people.
Likewise, the rear seats can be rearranged into a couch more suited to larger adults.
Thanks to its tall body and 4.46m length, the Urbanaut is comfortably larger than Mini's current size champ, the 4.3m Countryman.
The Urbanaut rides on a pure-electric platform, but Mini hasn't provided any details about the car's drivetrain, performance or range.
Mini has begun a new joint venture with Great Wall to develop and produce a new generation of EVs in China. So if the Urbanaut ever makes its to production, it will likely ride on this new platform.
In order to reduce the car's overall environmental footprint, the Urbanaut uses cork for the floor and steering wheel, and many of its surfaces are made from recycled materials. The concept is also said to be chrome and leather free.