The Mercedes-Benz AMG GT Black Series has become the fastest production car around the Nürburgring Nordschleife.
The GT Black Series set a lap time of 6:43.61, displacing the Lamborghini Aventador SVJ at the top by around 1.36 seconds.
The AMG also outpaced the Porsche GT2 RS by 3.64 seconds, and Lamborghini Huracan Performante by 8.4 seconds. Watch the video below:
The GT Black Series, which is priced at a hefty $796,900 before on-road costs in Australia, will become the most expensive AMG on sale in Australia (barring the as-yet undelivered Project One) when deliveries start for the 28 buyers who passed the company's rather stringent Black Series ownership requirements.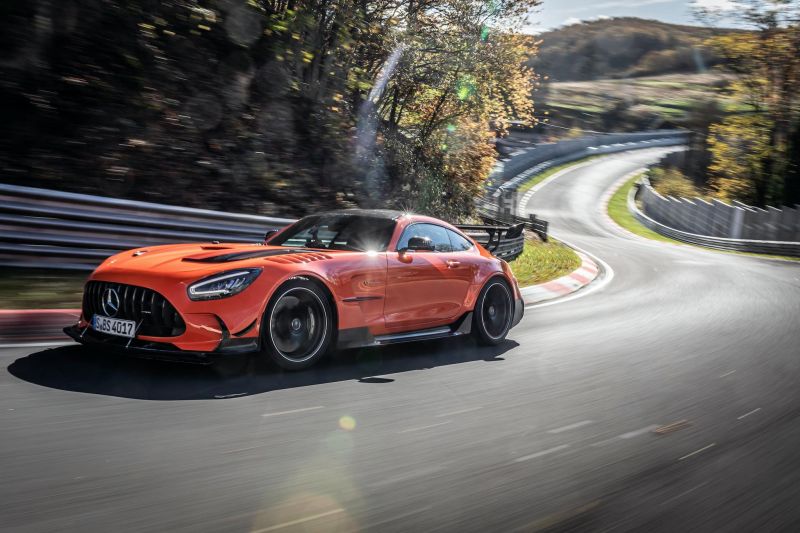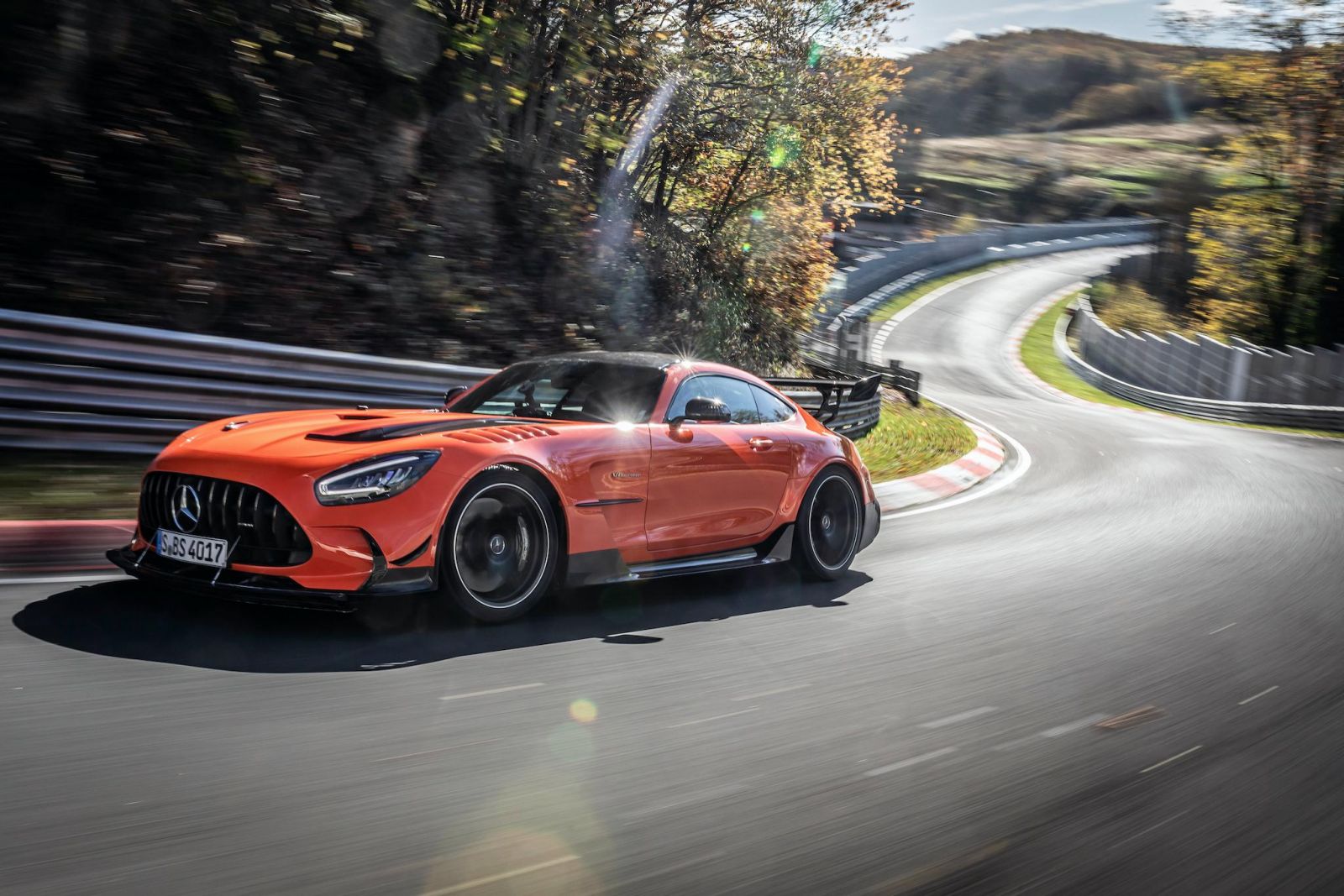 Mercedes-AMG has gone all-out for what will likely be the last Black Series made with a V8.
Although it may share its name and some looks with the regular AMG GT, there's very few similarities between the Black Series engine and the one used in the series production car.
The new M178 LS2 engine used on the Black Series is the first AMG V8 to use a flat-plane crankshaft – which is also why, from what we can hear, it doesn't sound as good as the regular car. It also features new camshafts and exhaust manifolds, and larger intercoolers.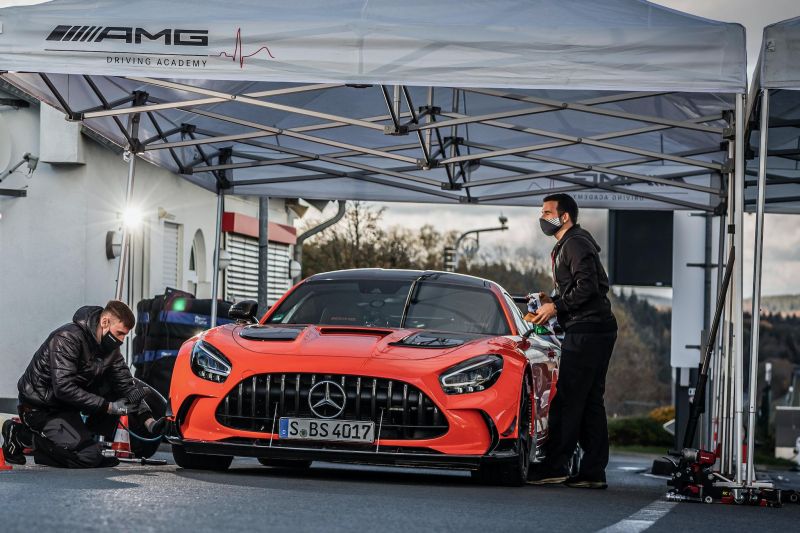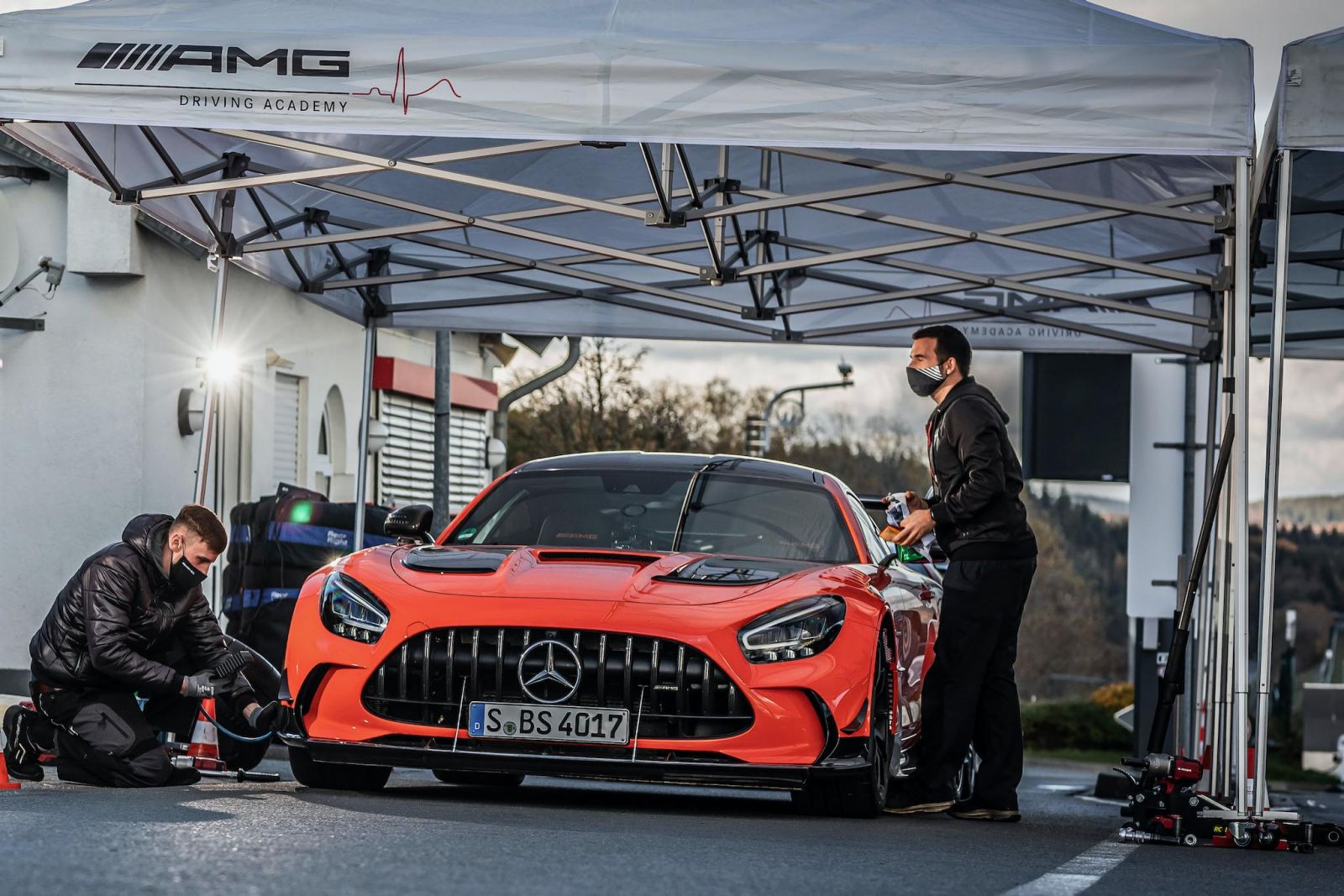 Outputs are up considerably. The Black Series makes 537kW of power at between 6700 and 6900rpm, and 800Nm of torque between 2000 and 6000rpm.
It does the 0-100km/h sprint in just 3.2 seconds. In comparison, the AMG GT R produces 430kW of power and 700Nm of torque, and takes 3.6 seconds to reach 100km/h. Then again, you can also buy two GT Rs and an A-Class for the same price as on Black Series.
The lap time of 6:43.616 for the 20.6km track without the straight at track section turn 13, or 6:48.047 for the 20.832km total track, was set by GT3 racer Maro Engel and sees the Black Series outpace even AMG's own GT3 race car.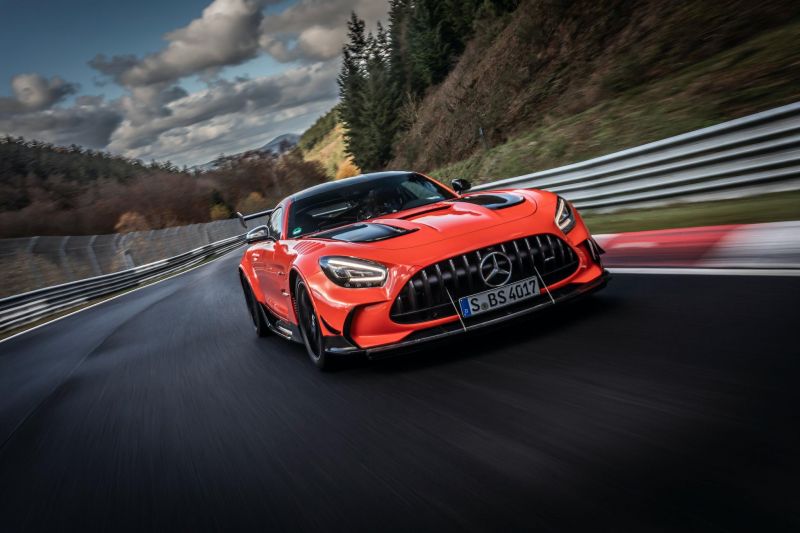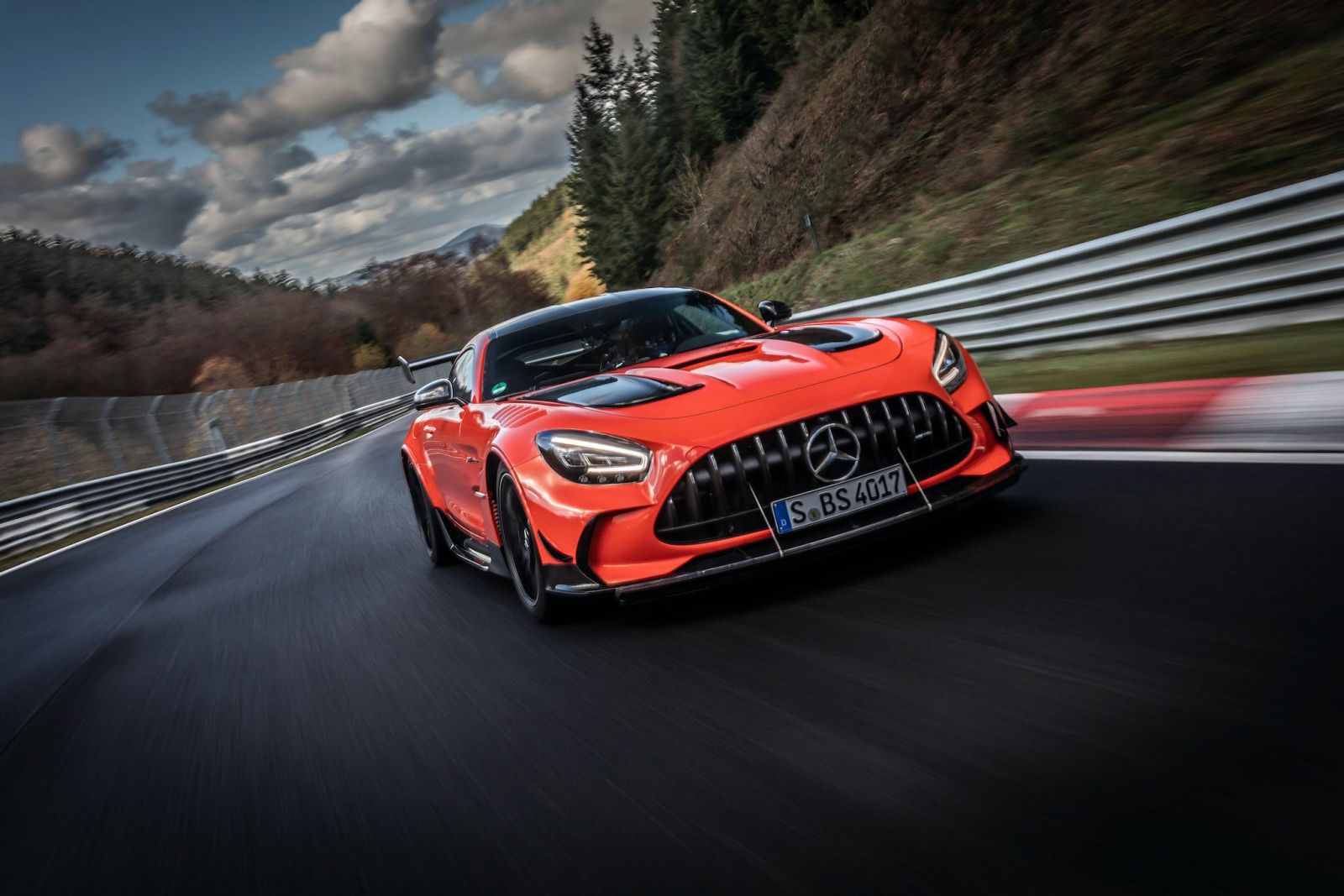 According to Mercedes-Benz, the GT Black Series was set up for the track with the front splitter set to "race", the suspension lowered by five millimetres at the front and three millimetres at the rear, and the rear wing blades adjusted to sit in their middle position.
Additional setup work saw the camber adjusted to the maximum possible values of negative 3.8 degrees at the front and negative 3.0 degrees at the rear, while the anti-roll bars were set to the hardest of the three possible settings.
The traction control system was set to position six or seven (out of nine) depending on where on track the vehicle was.
The GT Black Series was a whopping 21.02 seconds faster the GT R Pro over a lap with the same driver behind the wheel.