Maserati's upcoming mid-engined MC20 now has its engine, the first to be developed by the brand in 20 years and featuring the highest torque figure of any Maserati production car to date.
The engine has been revealed ahead of the MC20's unveiling at an event in September.
Maserati has also promised the event will feature reveals of new production models as well as "innovative propulsion systems" and "ambitious programmes".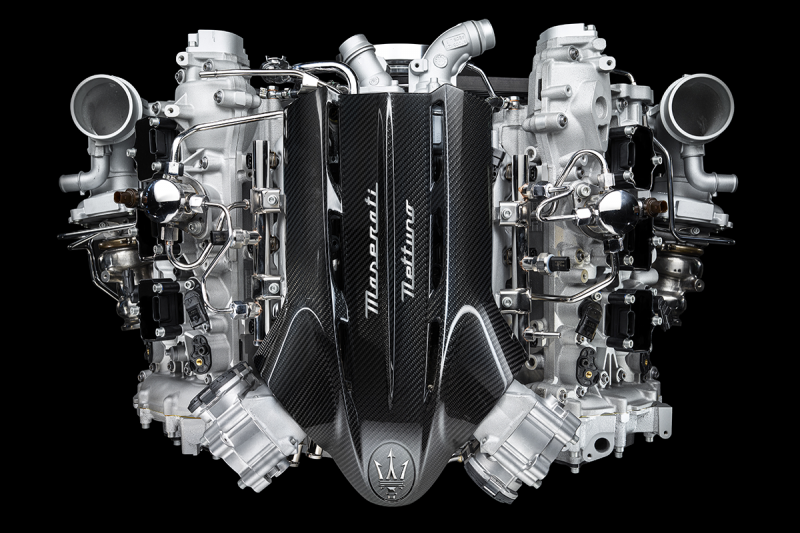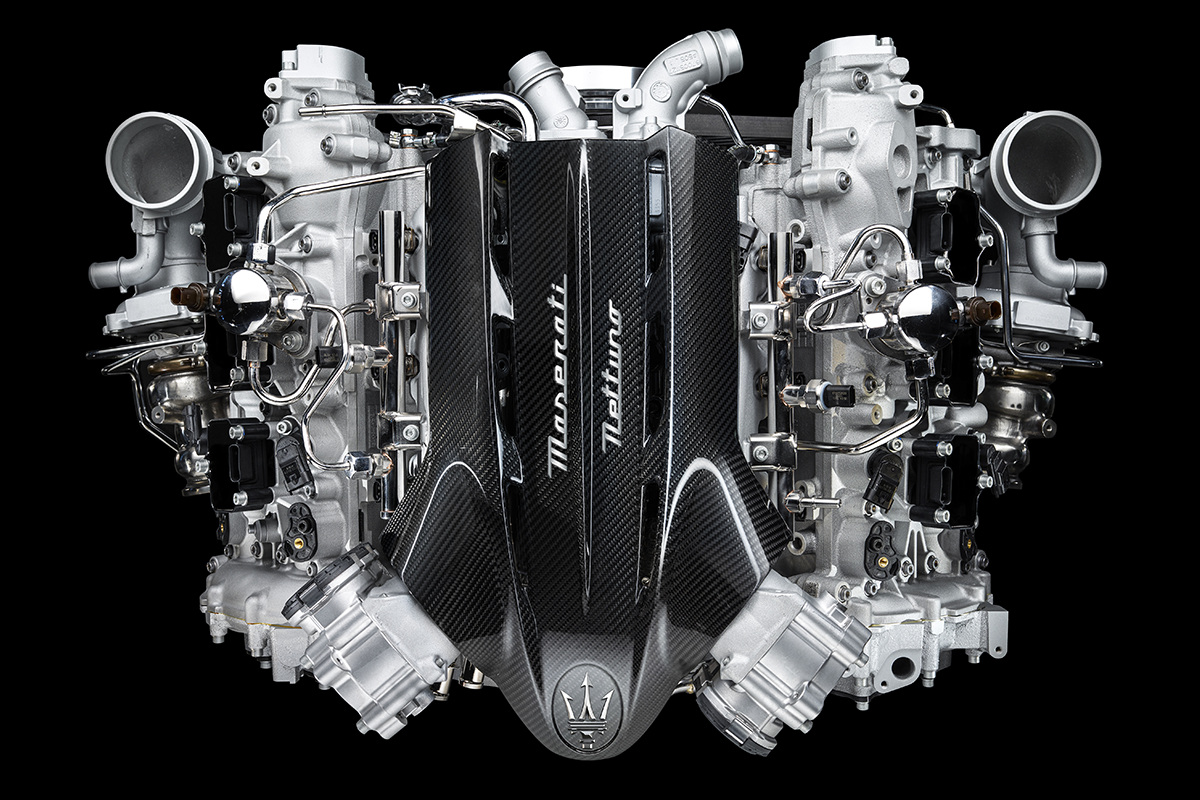 The powerplant is called Nettuno, Italian for Neptune. That's appropriate for a brand that uses a trident as its logo.
The 3.0-litre twin-turbocharged 90-degree V6 engine uses a dry sump and produces 463kW of power at 7500 rpm and 730Nm of torque from 3000rpm.
It features a compression ratio of 11:1, a stroke of 82mm and a bore of 88mm. 
Maserati says it uses technology derived from Formula 1, including a pre-chamber combustion system featuring twin-spark plugs.
The engine has been developed by Maserati in its hometown of Modena. It'll also be manufactured there, as will the MC20 sports car into which it'll go.
The car will herald Maserati's return to racing; MC20 stands for Maserati Racing 20.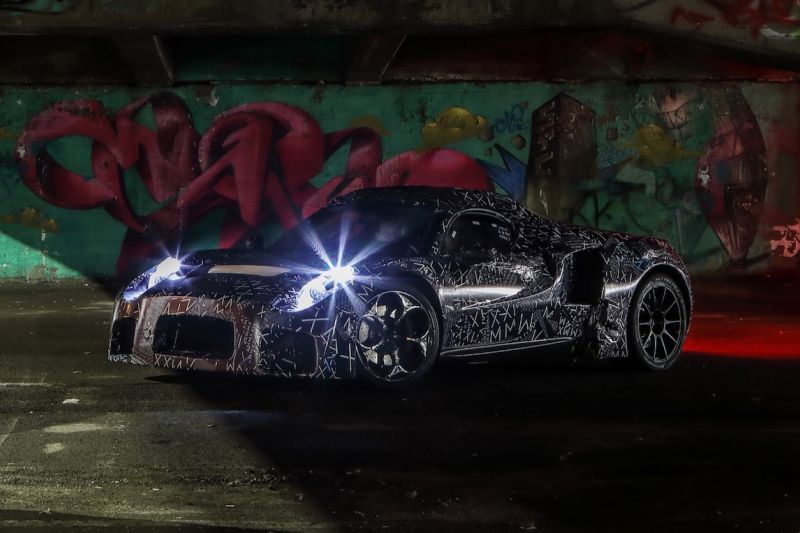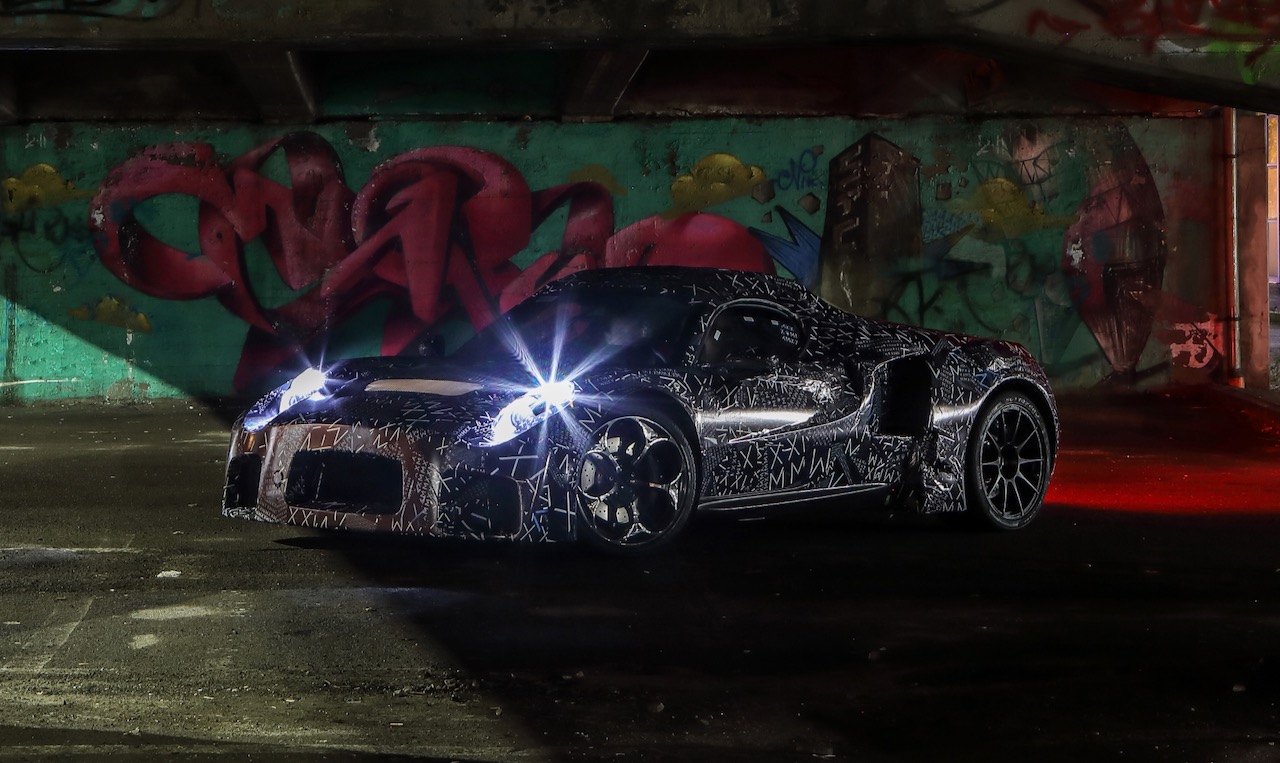 The Nettuno V6 will be the first engine to be developed exclusively by the brand in 20 years; other engines in recent history have either been sourced from or co-developed with Ferrari, while Maserati's diesel engines come from VM Motori.
It has identical power and even more torque than the V12 used in the limited-production, Ferrari Enzo-based MC12 of 2004, which is the most powerful Maserati to date. It also bests the twin-turbocharged 3.8-litre V8 used in the Quattroporte GTS, which produces 390kW of power and 650Nm of torque.
The company is also readying a second-generation GranTurismo and GranCabrio, which will offer a battery-electric powertrain.