Are you struggling to decide what to do with this year's tax return? Look no further than the Tecnomar for Lamborghini 63 – a luxury speed boat with not one, but two V-12 engines that make a combined 3000kW of power, or 4000 horsepower.
The Tecnomar for Lamborghini 63 was designed in collaboration The Italian Sea Group and yacht builder Tacnomar. Its design is inspired heavily by Lamborghini's Sián FKP 37, carrying over countless angular lines and hexagonal styling cues, alongside a whole lot of carbon fibre throughout. Buyer's can customise the luxury yacht by selecting from an extensive list of colours and liveries.
The tail lights and dashboard are reminiscent of the road going counterpart, and even the start buttons (of which there are two – one for each engine) are actually lifted from the road going Lamborghini supercar.
Like every top-spec Lamborghini, the Tecnomar for Lamborghini packs V-12 power – in fact two V-12's, but they aren't your high revving petrol based engines. These are a pair of 24.2 litre diesel V12s, thumping out 1500kw, (2000 horsepower) each, for a total of just over 3000kW/4000hp, giving the boat a top speed of 60 knots. Weighing in at 24 tons, the boat measures 63 feet long. So what's with the number 63? Well, that is a nod to the year that Lamborghini was founded, 1963.
The price? A cool AUD$4.88 million (EUR$3 million).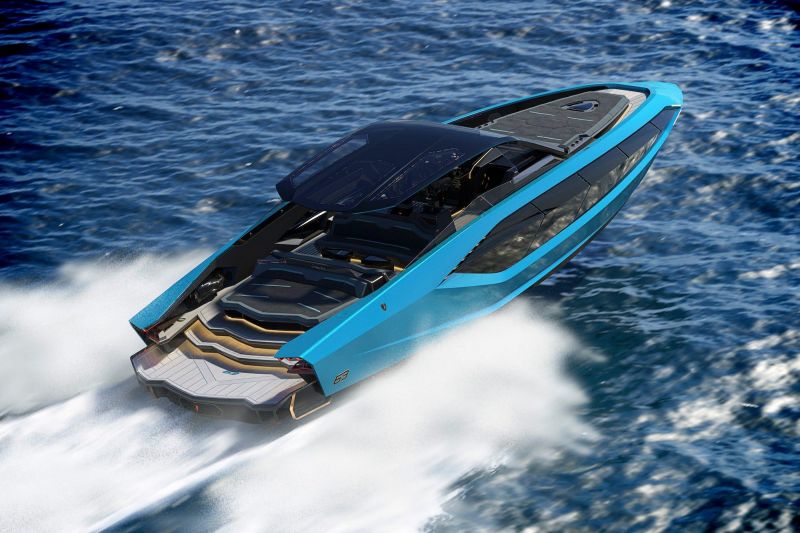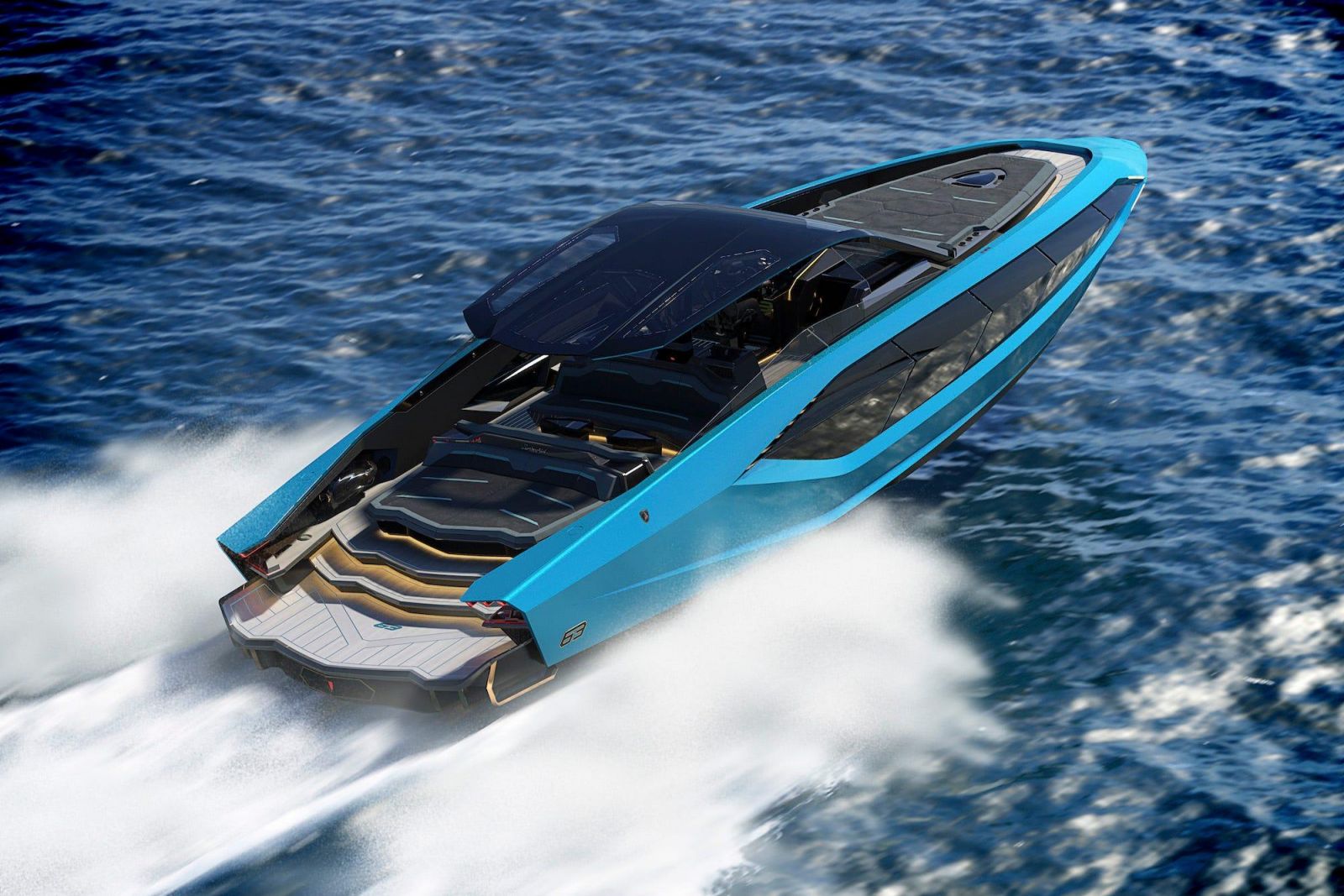 As per the Lamborghini Sián, production of the Tecnomar for Lamborghini 63 is limited to only 63 units.
Deliveries will start in early 2021, so time to get prepare for that tax return!