Meet the latest weapon in the Hoonigan Racing arsenal.
Using a Fox Body Mustang as a (very) loose base, the Hoonifox will take care of drifting duties for internet superstar Ken Block.
Block sought the help of Ash Thorp – designer of the Batmobile for 2021 – to create the design for the hyped-up, high-horsepower Hoonifox.
Judging from renderings, the Hoonifox exaggerates every aspect of the standard car, from every angle.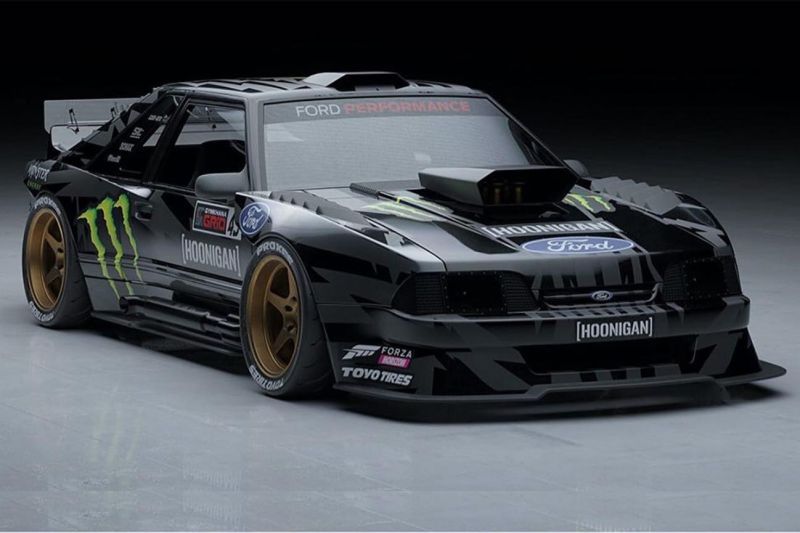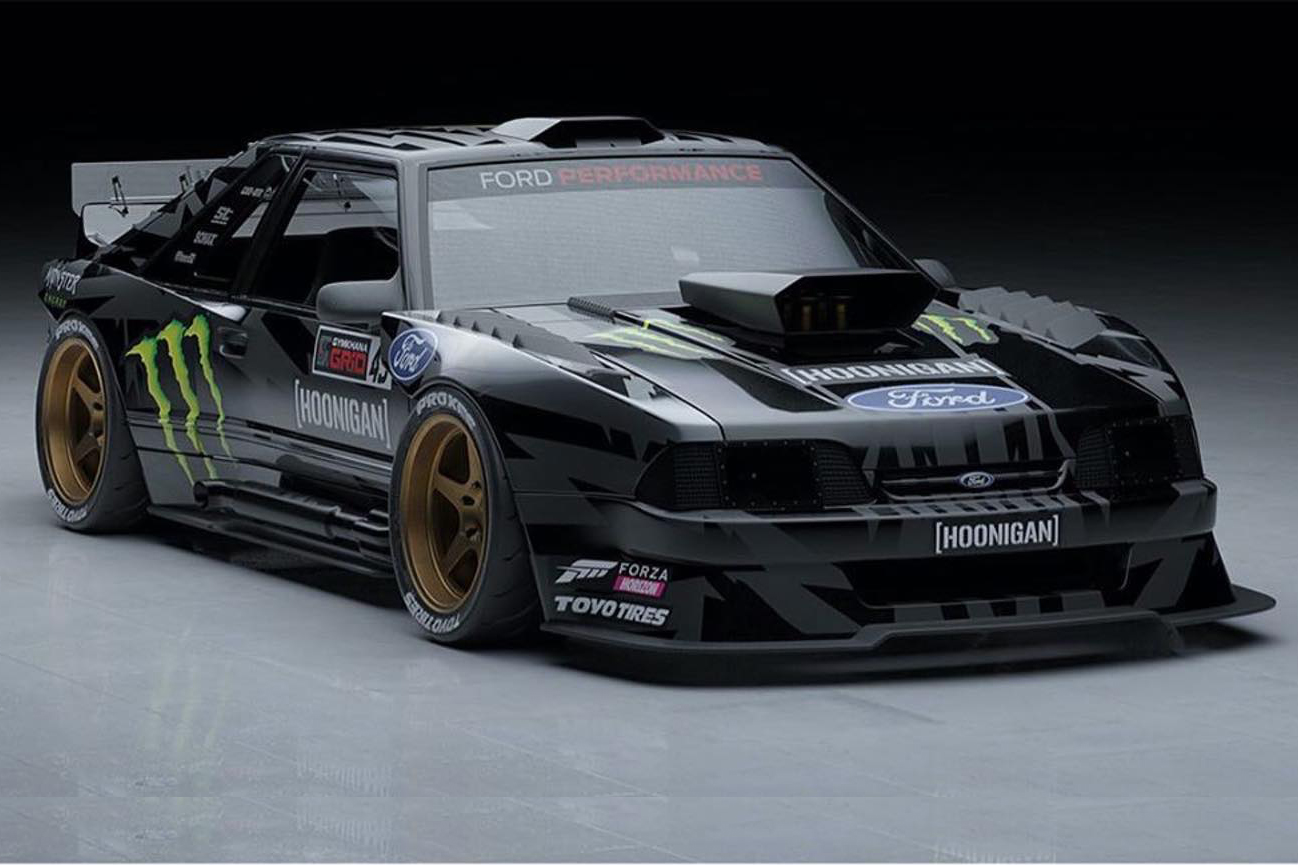 There's a low stance, boxy dimensions, large five-spoke gold wheels, modern WRC-inspired enlarged fender flares, a prominent wing and rear diffuser, and side-mounted exhausts.
The louvred tail lights and rear windows remain to still give a glimpse that it's a Fox Body Mustang GT underneath.
The Hoonifox's design is very much inspired by eighties motorsport and Block's own 1965 Hoonicorn Mustang, which is another (1044kW) story in its own right.
It is unclear what is powering Block's latest project as it's still in its early stages. But, expect the rally drivers' team to throw in anything but the kitchen sink for the ultimate high-powered drifting machine.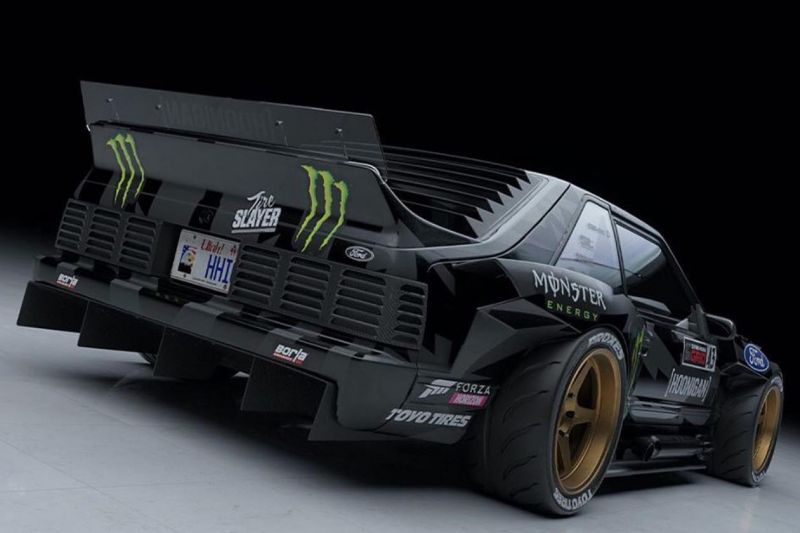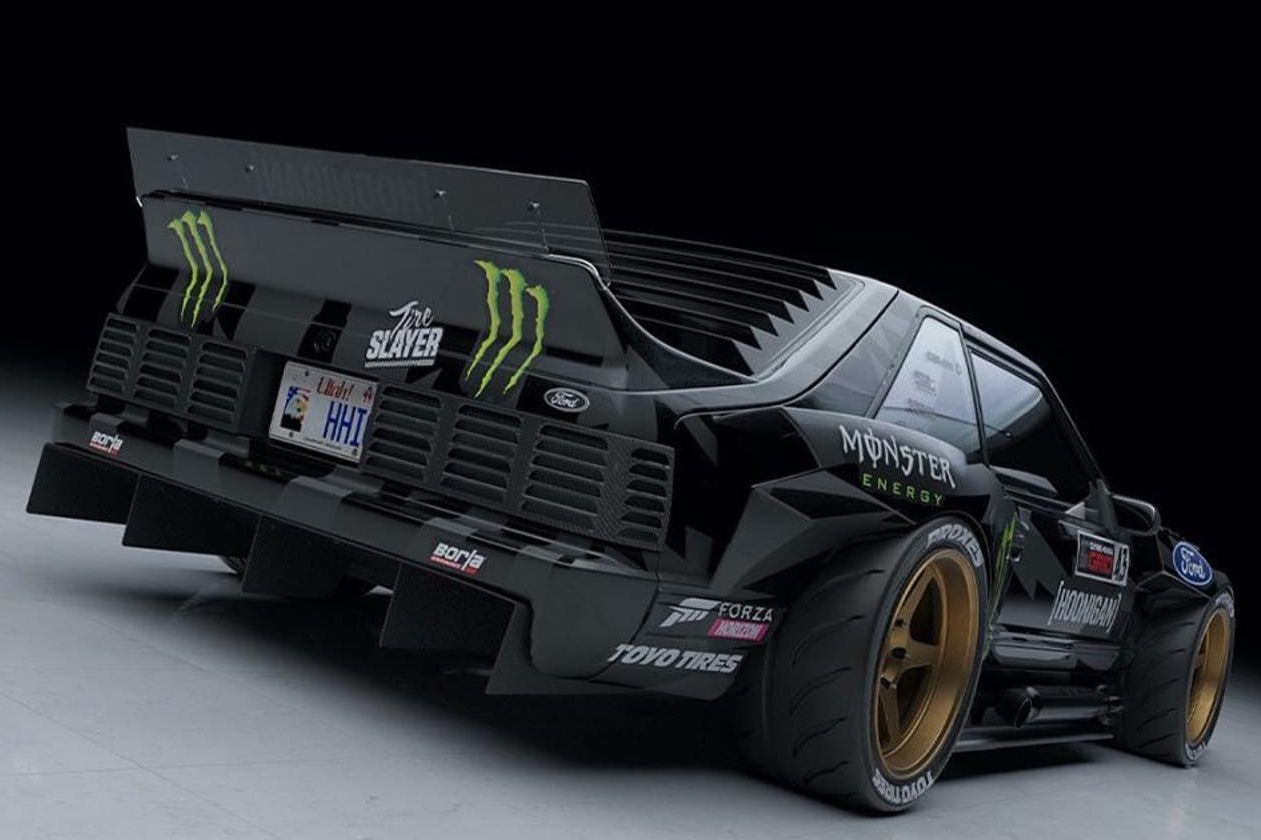 A rally-spec all-wheel drive system is definite. The Hoonifox could be matched with anything from the twin-turbo EcoBoost V6 found on the Ford GT or even the electric motors from a Mustang Mach-E to compete in the eleventh Gymkhana.
The possibilities are almost endless when it comes to Block.
His heavily modified garage spans from a snow-ready Ford F-150 Raptortrax, to a nimble Ford Fiesta ST RX43, and a nostalgic Ford Escort MkII RS.