Tired of breaking speed records on the ground, Bugatti has looked to the skies for inspiration for its latest limited edition.
The Bugatti Chiron Sport Les Legendes du Ciel (Legends of the Sky) thankfully has plenty of aero components to ensure it doesn't go airborne as it pays tribute to Albert Divo, Rebert Benoist and Bartolomeo Costantini.
These men, in addition to racing early Bugattis, also flew for the French Air Force.
Bugatti president Stephan Winkelmann said, "Many successful Bugatti racing drivers, such [and] the French aviator legend Roland Garros privately drove a Bugatti Type 18 to be as fast on the road as in the air."
Yes, the French Open tennis centre is named after the same Roland Garros.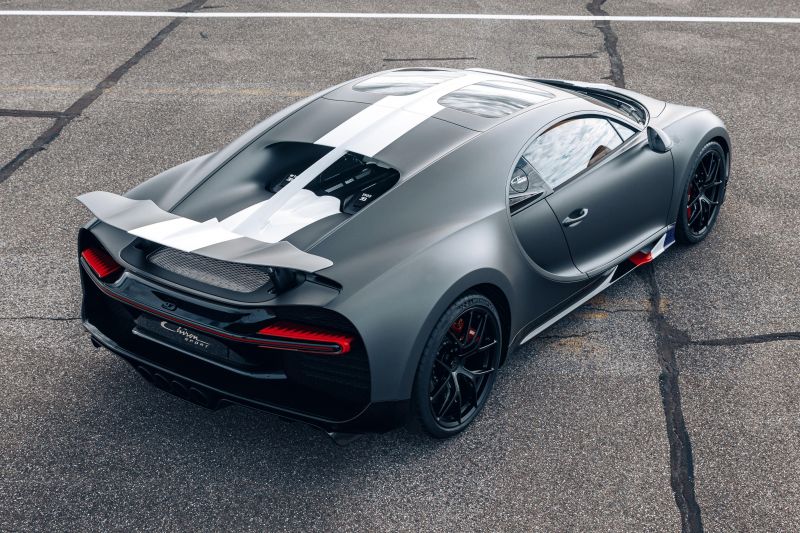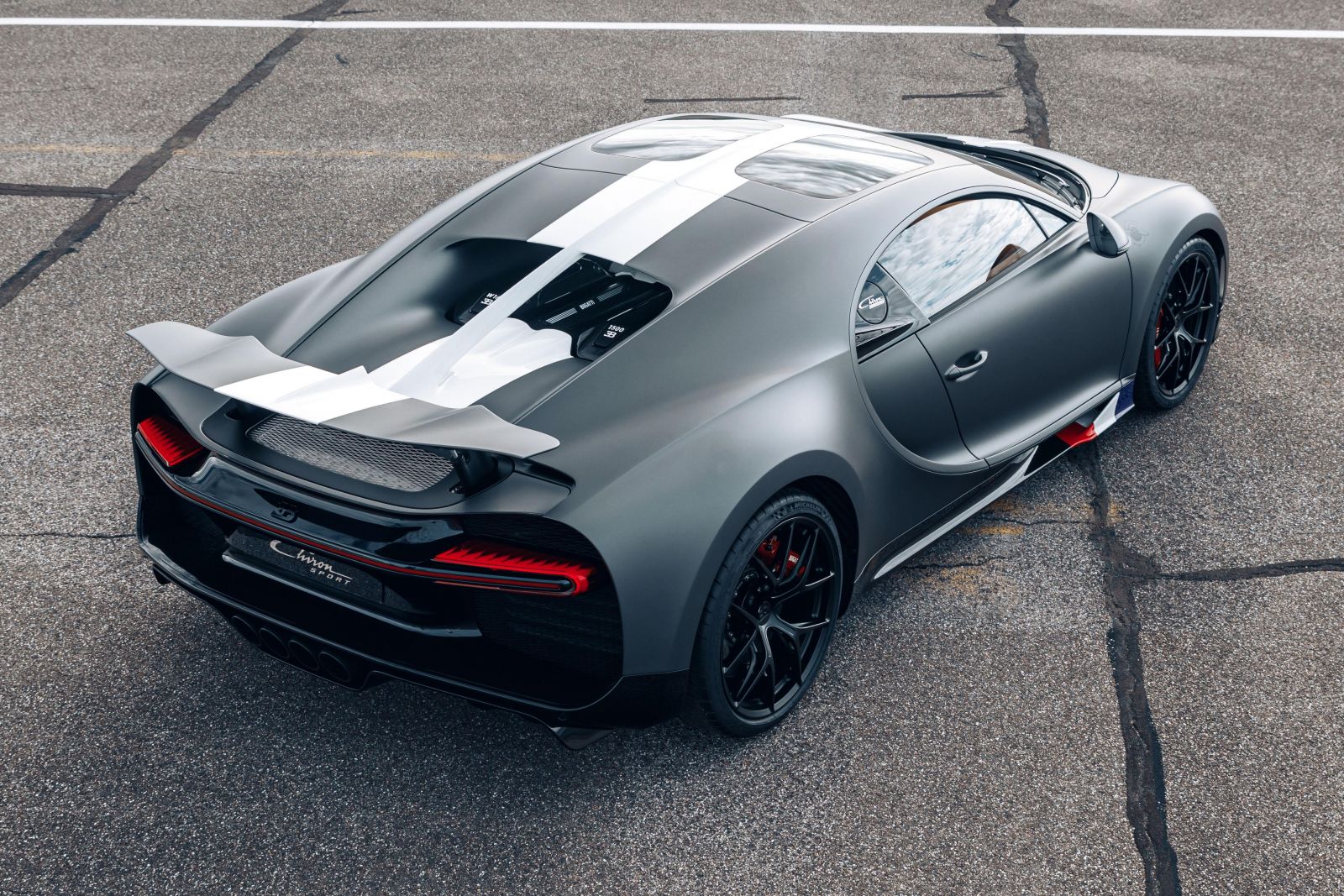 In addition to this, company founder Ettore Bugatti designed aircraft engines and a speed record-chasing plane.
The special edition's exterior is finished in matte grey Gris Serpent paint, which is said to be a modern interpretation of the colour commonly used on 1920s planes.
A glossy white stripe down the centre of the car, and the French tri-colour flag on the sills stand in sharp contrast to the grey paint, black grille and exposed carbon-fibre components.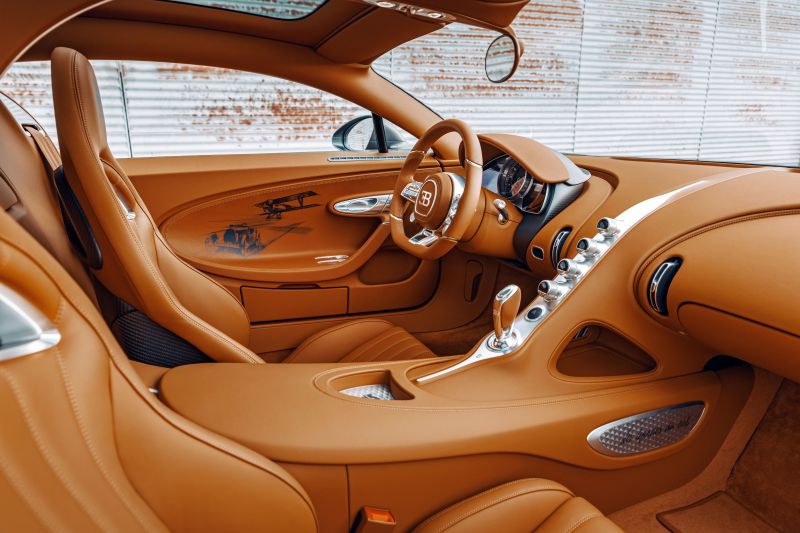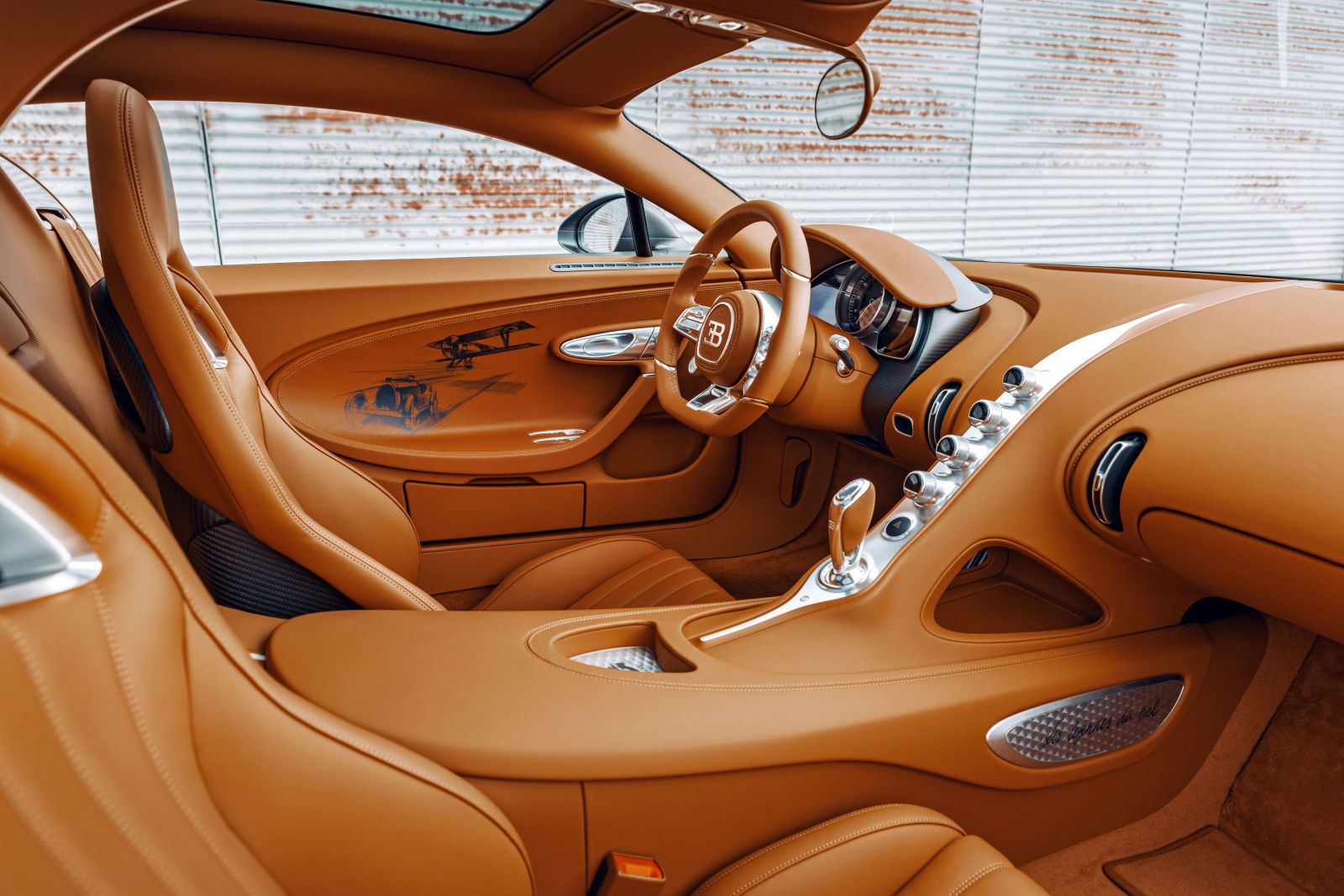 The interior is extensively clad in light brown leather similar in hue to material preferred in early aircraft cockpits.
On the car's leather door panels there's a sketch of a Bugatti Type 13 racing a Nieuport 17, an agile 1920s plane powered by a 66kW nine-cylinder engine.
Les Legendes du Ciel logos can be found on the headrests, centre console, front wheel arches and side sills.
Just 20 Les Legendes du Ciel models will be made, each starting from €2.88 million ($4.7 million).
As with other Chiron Sport models, the Legends of the Sky version is powered by an 8.0-litre quad-turbo W16 engine with 1103kW and 1600Nm.
No 0-100km/h time is quoted, but the regular Chiron Sport requires 2.6 seconds, and only 6.1 seconds are needed to notch up the double ton. Top speed is electronically limited to 420km/h.