Is the team at Bugatti preparing to go even faster?
A Chiron-based mule has been photographed during hot weather testing in Spain, and it likely serves a rolling test bed for a new or updated drivetrain of some description.
The front end is taken straight from the Super Sport 300+, including its three-by-three grid of holes punched into the front fender above the wheel wells.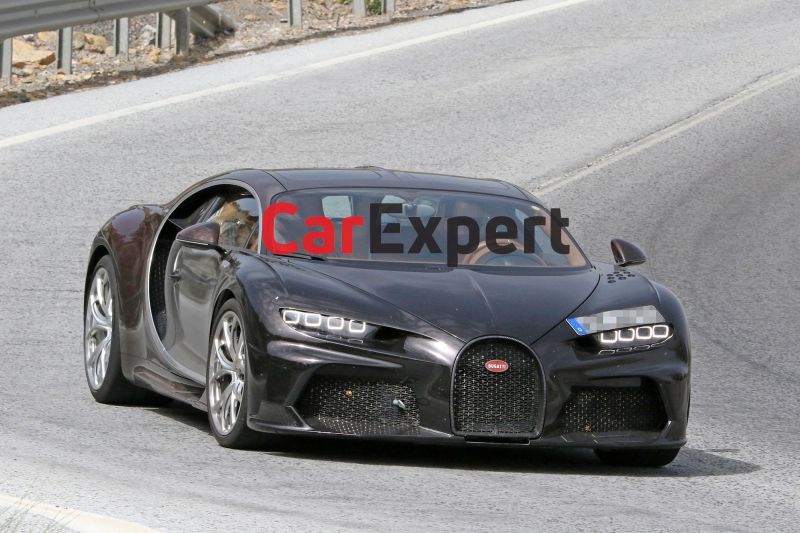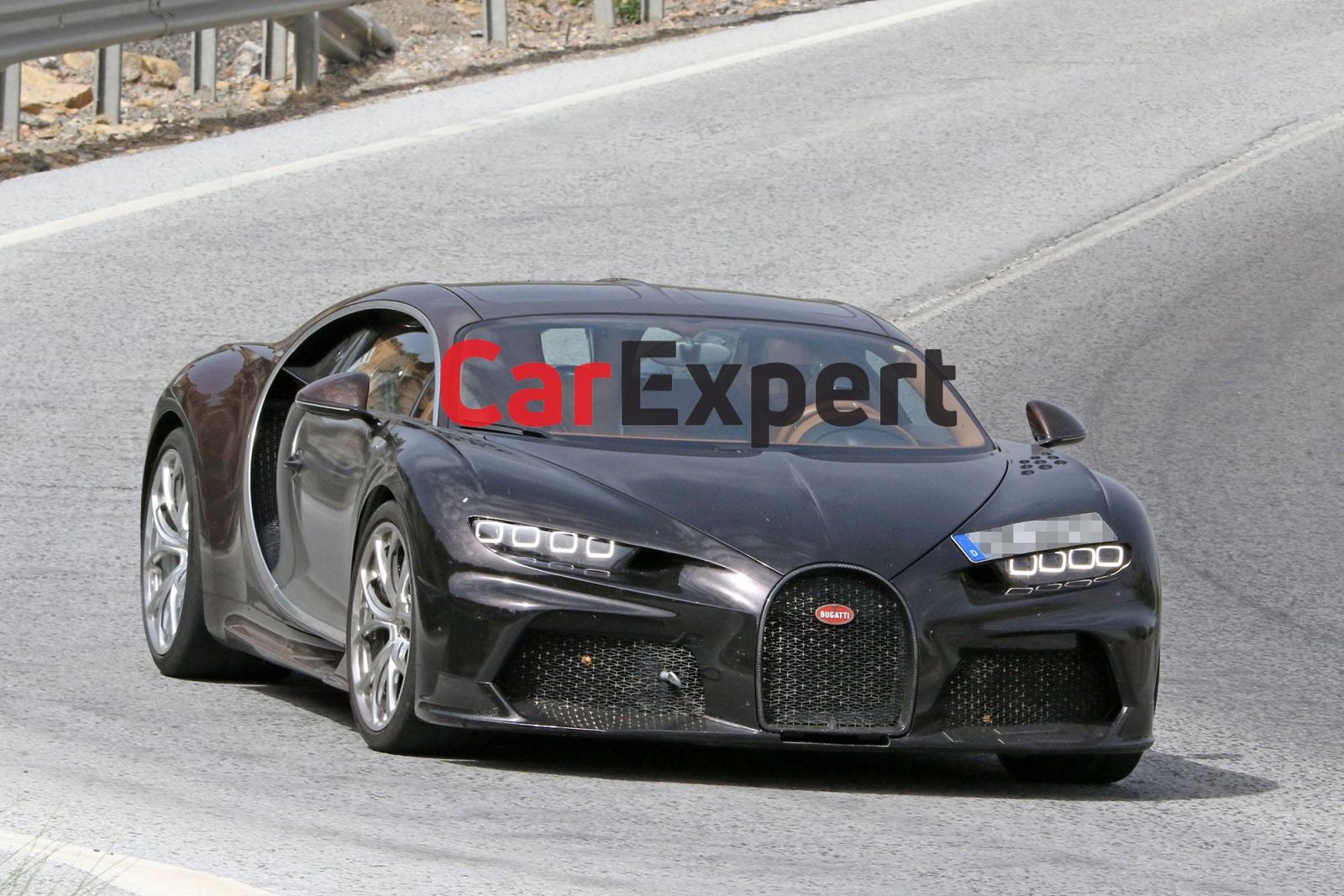 About the only differences we can spot are the tow hook, and a small rectangular cut in the front bumper below the horseshoe grille.
While the Super Sport 300+ has a unique lengthened rear end to improve aerodynamics and high speed stability, this mule is fitted with the regular Chiron's butt.
We can't say for certain what Bugatti is cooking up here, but it could result in more power and, probably, torque for the 8.0-litre quad-turbo W16 engine. The crudely enlarged exhaust tips certainly hint this could be case.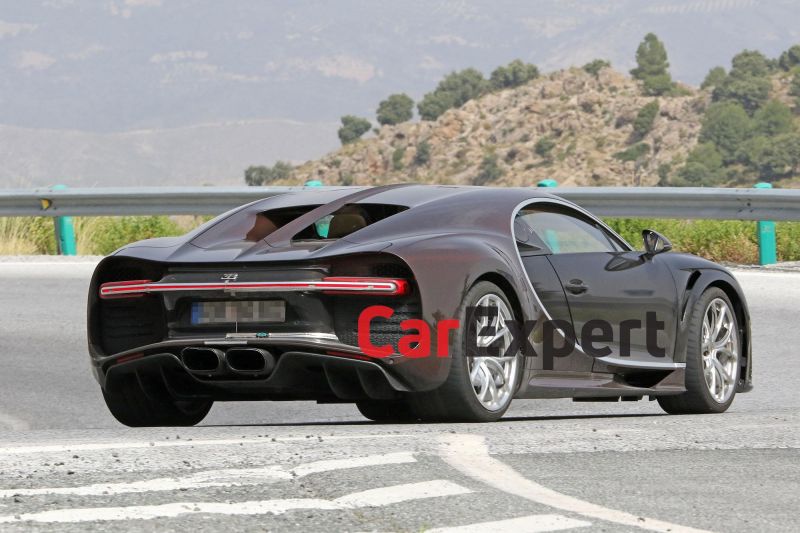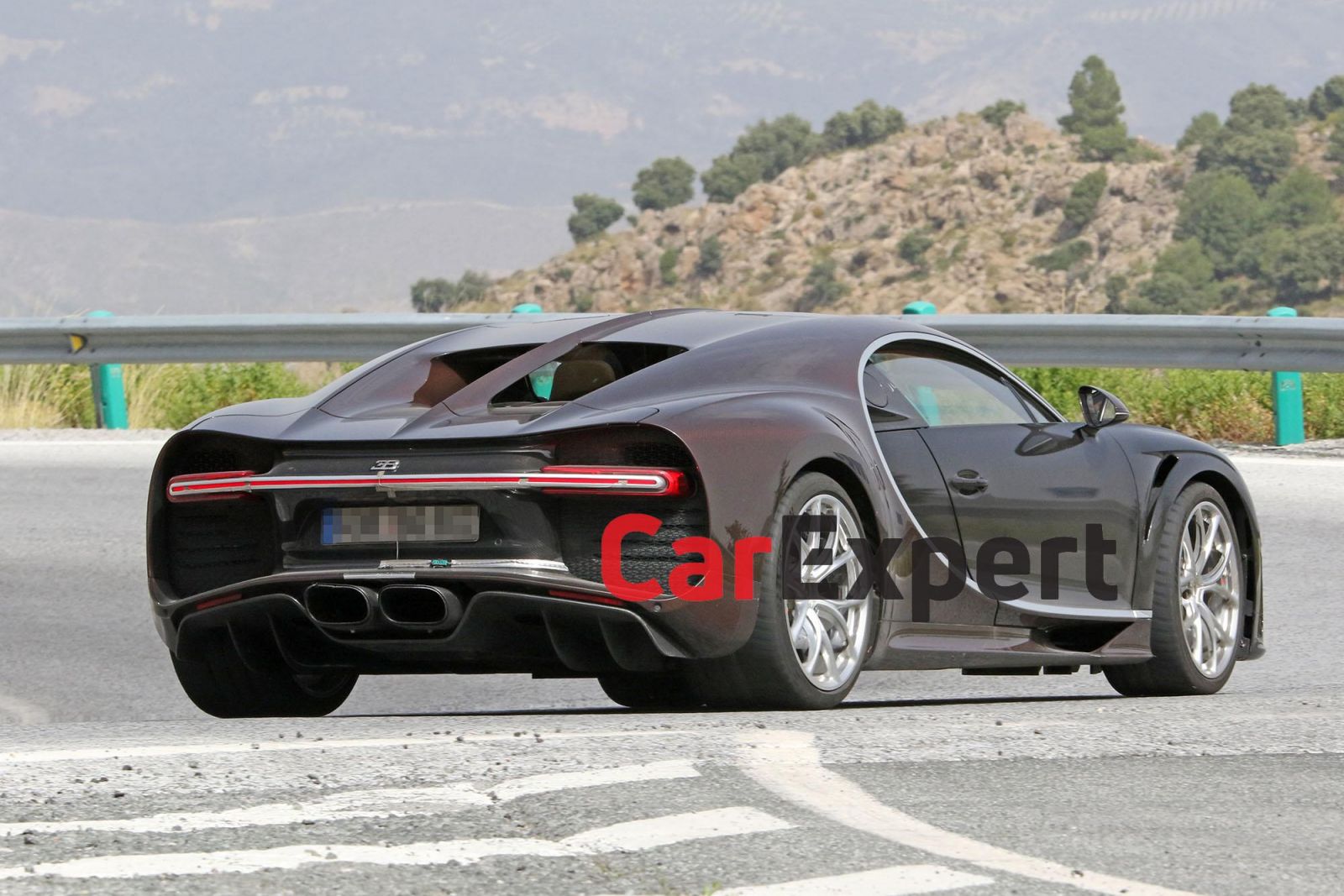 Currently the engine in the standard Chiron is rated at 1103kW, while the motor in the Super Sport 300+ makes 1177kW.
It should be noted Stephan Winkelmann, Bugatti's president, has previously stated: "We have shown several times we make the fastest cars in the world. In the future we will focus on other areas."
Bugatti has spun off an impressive number of limited edition models from the Chiron in order to keep sales of its megabucks coupe ticking over.
These include the Sport, Sport 110 Ans Bugatti, Pur Sport, Super Sport 300+, and Noire.
Unique bodies were also commissioned for the Divo, Centodieci, and the one-off €11 million ($17.8 million) La Voiture Noire.