Looking for something to do in isolation? Audi USA is here to help.
The carmaker has released a free colouring book called 'Colour Your Passion', which can be downloaded as a PDF, printed out, and handed to bored kids (and adults) to pass the time.
Inside, there are a number of pages dedicated to the R8 supercar.
If Audi's latter-day halo car isn't your thing, there's also a Quattro rally car and – this writer's personal favourite – a trippy collection of Audi rings, along with an Auto Union Type C grand prix race car.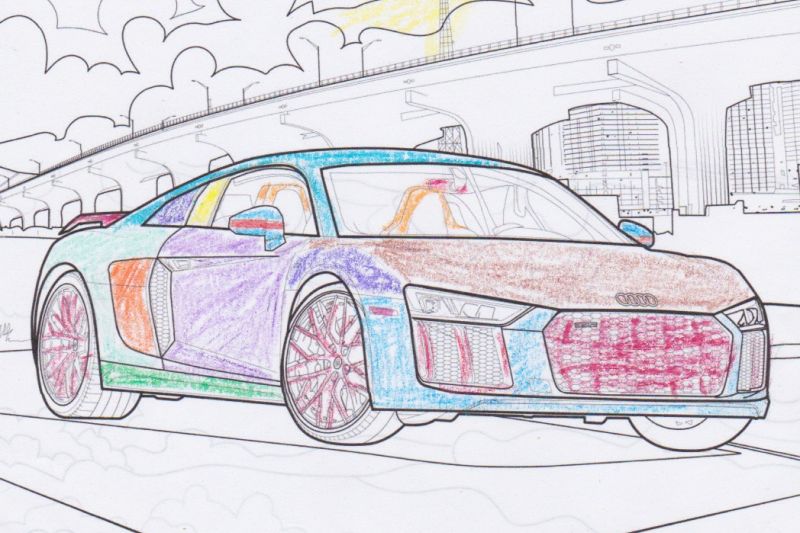 There's also a few classics thrown in there, including a Horch.
As far as more attainable metal goes, there's a fourth-generation A6, a first-generation Q7, and a pre-facelift version of the current Q7 with a rather ominous super moon in the background.
As someone busy to trying to home school a child, work, and keep a modicum of sanity, this book kept us entertained for almost an hour, which seems like a huge blessing at this point.