We could be just months away from being able to ditch the keys and start using our iPhone to unlock and start the car.
Reports from 9to5Mac document mentions of Apple CarKey in beta versions of the latest iOS 13.4 software, while images shared by @DongleBookPro on Twitter could offer our first glimpse at the new screens. 
Apple CarKey would enable owners to add a compatible vehicle to their iPhone in the same way you add a credit card to Apple Wallet.
Once set up, you would essentially be able to unlock the car using your phone as a proximity key, or by tapping it on the door handle. Functionality could also be extended to the Apple Watch, again in keeping with what's on offer in Apple Wallet.
While some carmakers have ventured down the path of building apps to remotely control your vehicle, they also spend a lot of time developing complex infotainment systems – only for us to bypass them with Apple CarPlay and Android Auto.
A digital key has additional benefits. You could essentially lend your car to someone and share a digital key to their phone. It's handy within the family, but also opens all sorts of doors for car sharing providers.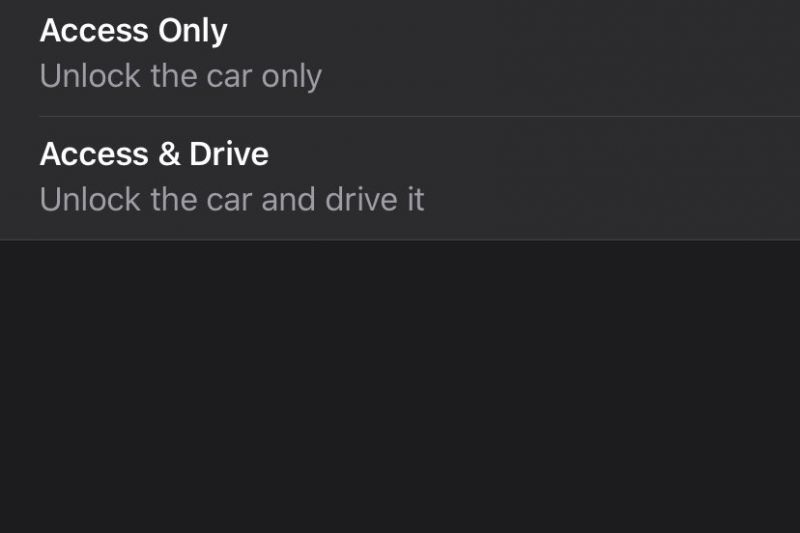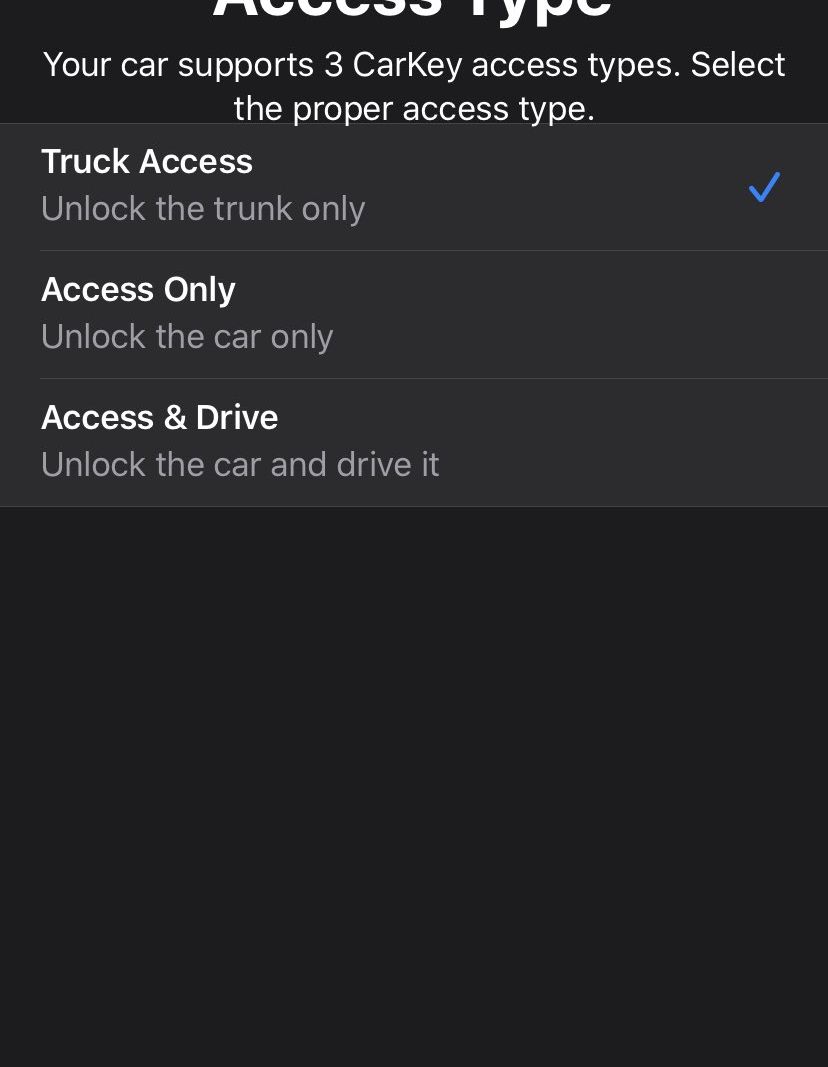 According to leaked images, you could potentially share the digital key with varying levels of access.
The lowest is being able to access the boot, while the highest allows you to get in and drive. Numerous mail companies have talked about remote delivery options, where online shopping or groceries are loaded into the boot of your car while you work – although it does feel like a dodgy way to transfer "the goods" as part of a deal.
At this stage we're sceptical of the images, especially given it shows a BMW i8 as the example and there is a typo in the word "Truck Access" – which should read "Trunk Access".
We expect BMW to be among the first to support Apple CarKey when it does launch, however. It was the first brand to offer wireless Apple CarPlay.
BMW has recently started allowing Android smartphones to unlock its vehicles, too.
The excellent part of Apple doing CarKey will mean we'll have a standard method for wireless "keys" in vehicles.
Manufacturers will still build their own apps, as they build their own infotainment systems, but we'll have a second option.
With our wallets becoming less relevant as credit cards and licenses go digital, the phone is now focused on replacing keys as well. Soon our pants won't need so many pockets.