While the next-generation Volkswagen van range won't look as radical as the upcoming Hyundai iMax and iLoad, it will have an interior and drivetrain options to fit the current moment.
While most of the van's exterior is exposed, the company has artfully disguised key styling elements, such as the headlights and tail-lights with designs borrowed from other vehicles.
Up front the T7 sports a relatively thin set of headlights. Close inspection of the photos indicates the tail-lights have a pinched forward look and could extend into the tailgate.
Although the new van's overall silhouette isn't too different to today's model.
The cabin and front doors have been moved backward a tad, so there is a new quarter window sandwiched between the windscreen and front doors, which gives the T7 a more rakish look.
The T7's interior is heavily inspired by the eighth-generation Golf with a large rectangular piano black section framing the instrumentation cluster and infotainment touchscreen.
High-spec variants of the T7 will feature a fully digital instrumentation screen.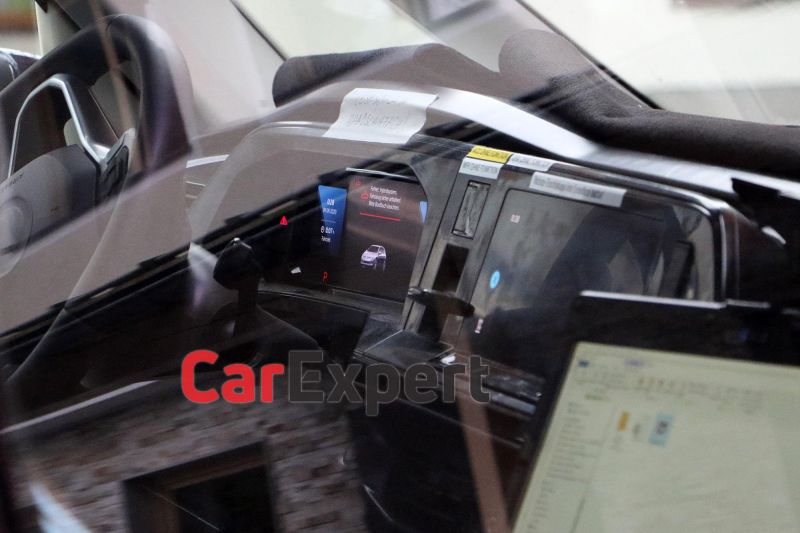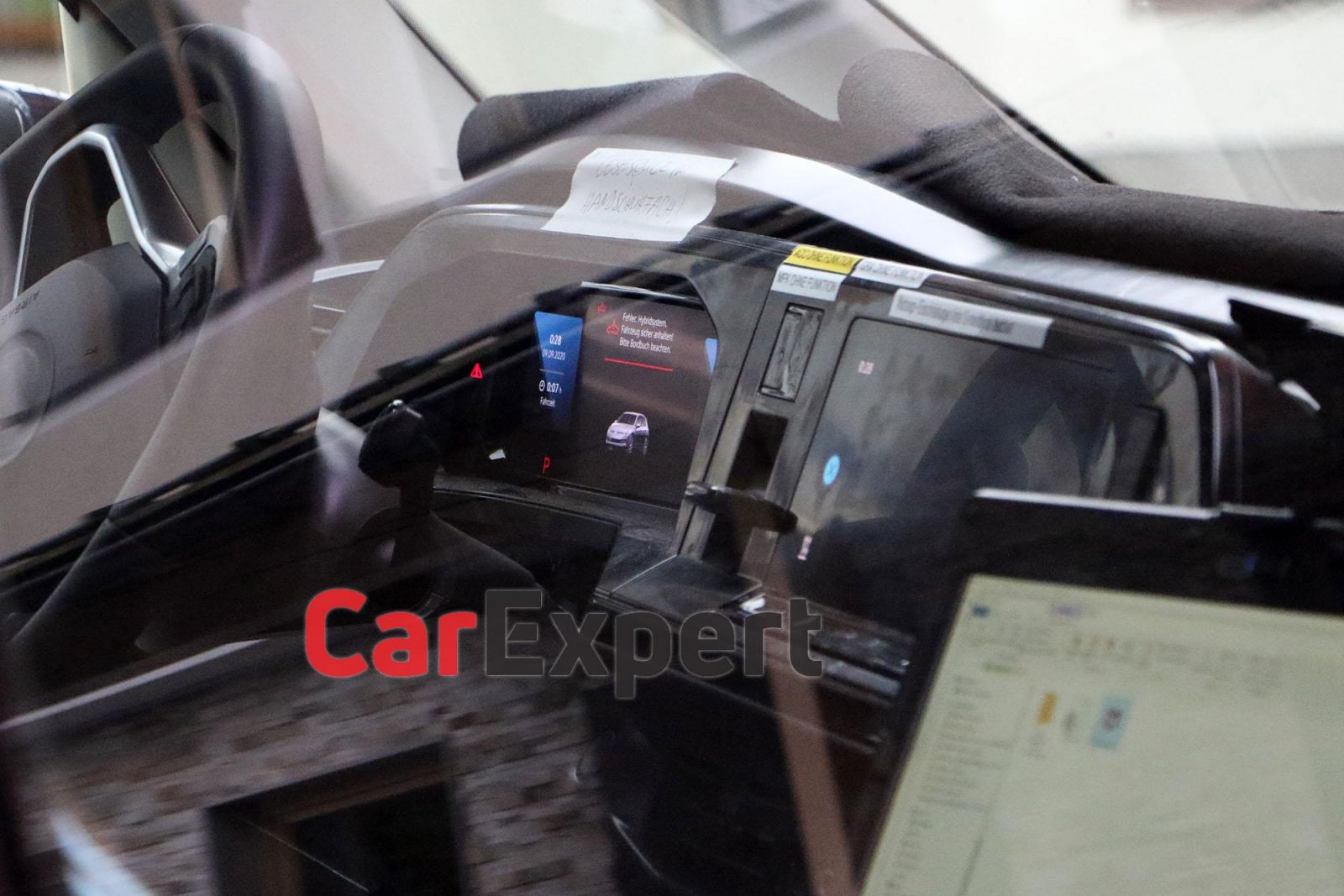 We know one of the prototypes spotted by our spy photography agency has a plug-in hybrid powertrain because there's a large yellow hybrid vehicle sticker on the tailgate, and a filler cap on the passenger's side front fender.
This seemingly confirms rumours the new T7 rides on a version of the MQB architecture. The move to MQB will also allow the van to be offered with mild hybrid drivetrains, at least in Europe.
Both drivetrain types will help Volkswagen meet the EU's fleet-wide emissions targets, which will be coming into force soon and could see automakers hit with hefty fines for non-compliance.