Leaked photos of the new Mercedes-AMG GT Black Series have been posted online ahead of its official launch.
Up front the race-inspired range-topping model sports an enlarged Panamericana grille that practically extends to bottom of the bumper, which sports flicks and canards.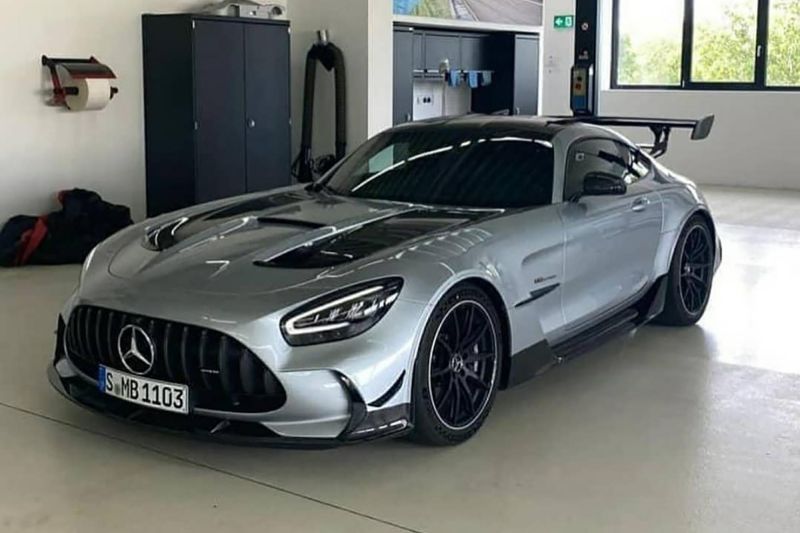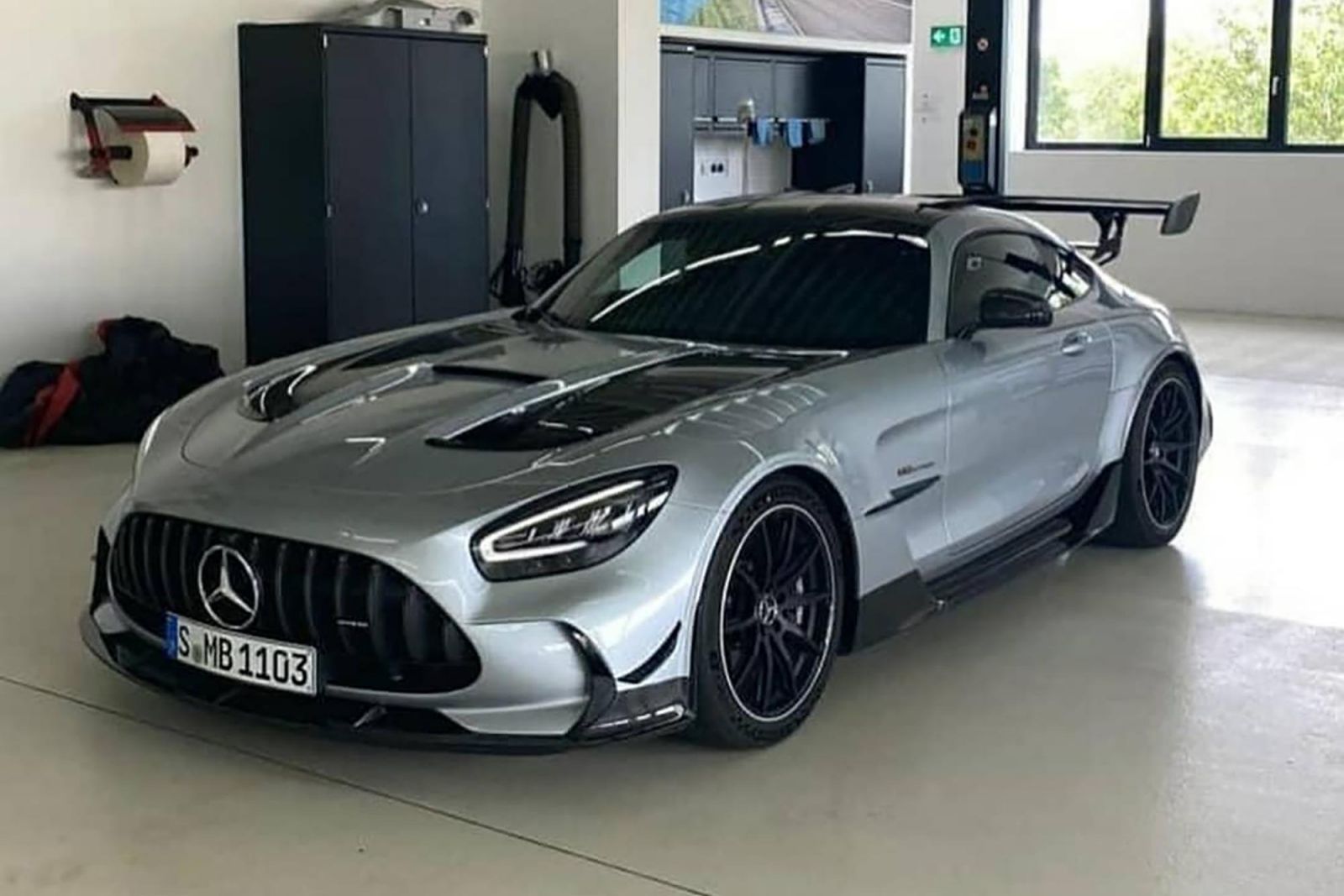 There's also a bonnet with a large centre scoop, and louvred vents in the front fenders above the wheel arches.
Out the back there's a high-rise rear wing (possibly adjustable), a more prominent lip on the boot, and a deeper diffuser with the exhaust tips placed at the corners.
The car's black alloy wheels, and the black-on-silver paint job serve to make a wild-looking vehicle seem even more over-the-top.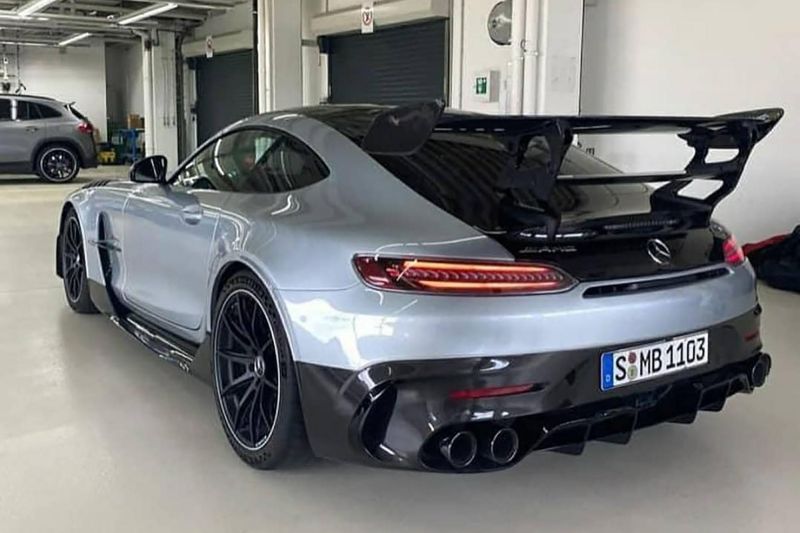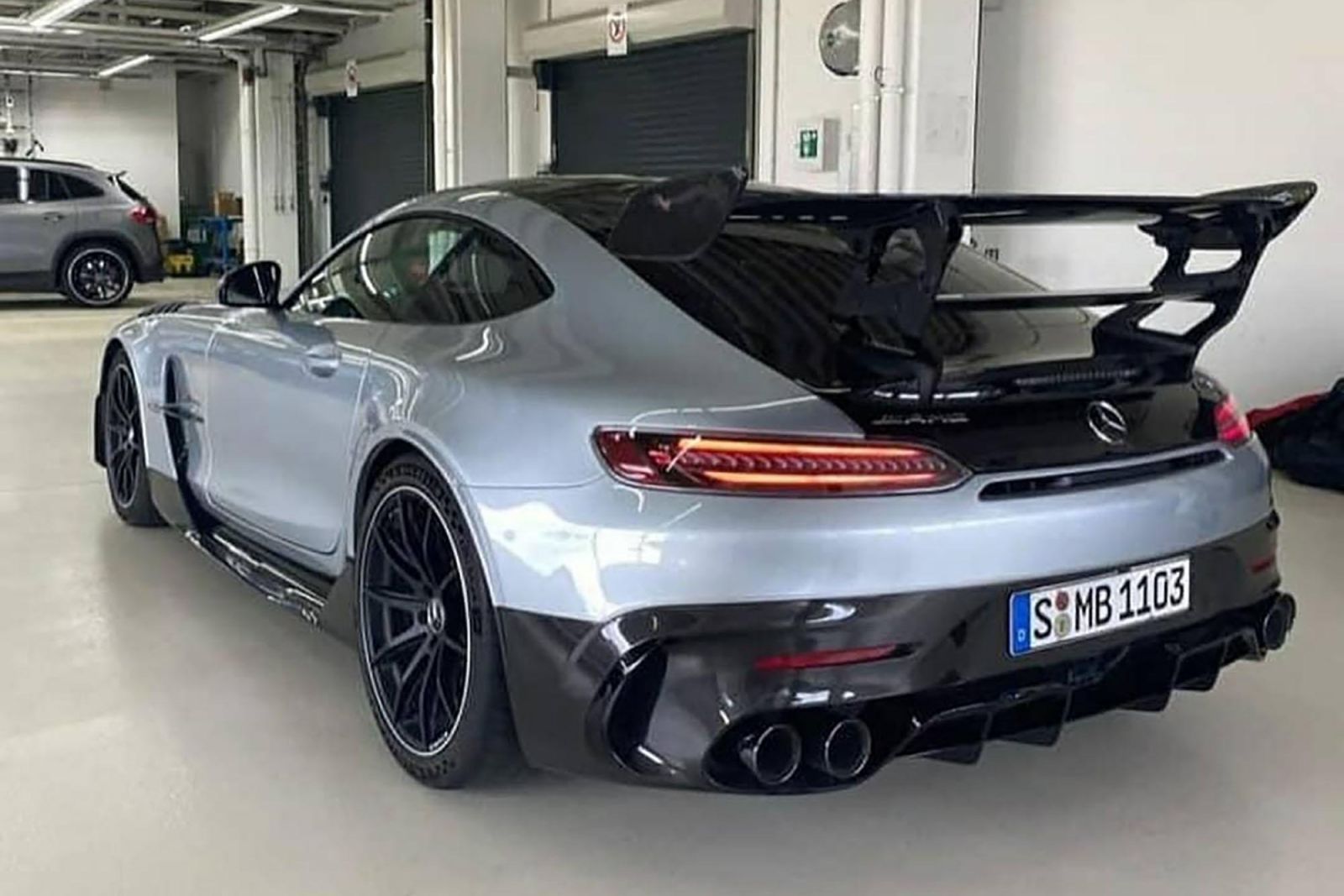 No details about the engine in the GT R Black Series have been confirmed, but it will almost certainly be a hotter version of AMG's 4.0-litre twin-turbo V8.
A report from Carbuzz indicates it could have around 537kW and 850Nm. If true, this would be a massive step up from the already potent GT R, which has 430kW and 700Nm to its name.
This will supposedly help it hit the 100km/h mark in 3.3 seconds, and get to a top speed of around 322km/h.
Only a limited number of GT Black Series coupes will be made.
People who have already put money down on the AMG One hypercar will reportedly get first dibs, while existing AMG owners will be given preference over the general public.