Hyundai's upstart luxury marque is going electric, and its slinky 5 Series-fighter looks like it will be the first cab off the rank.
Spied near the Nurburgring, we know this G80 is electric as there's a bright yellow sticker on the rear windscreen.
Other clues include a completely closed-off grille, and a less aggressive and more aerodynamic front bumper.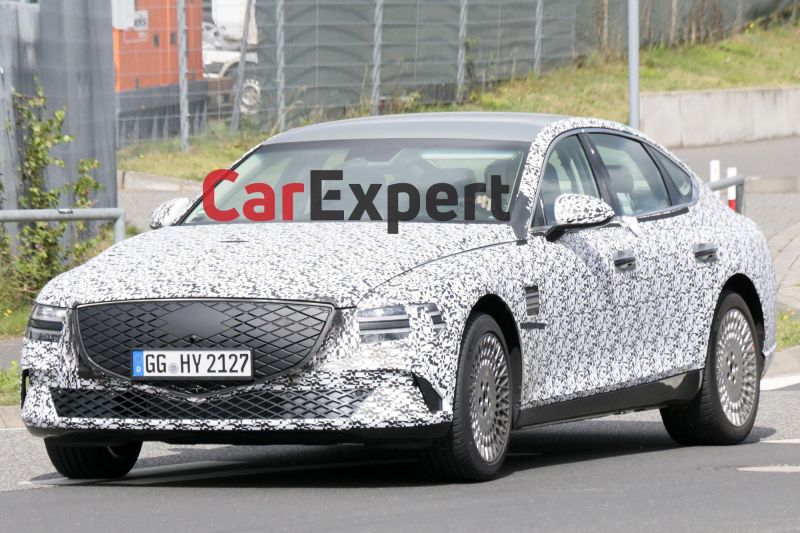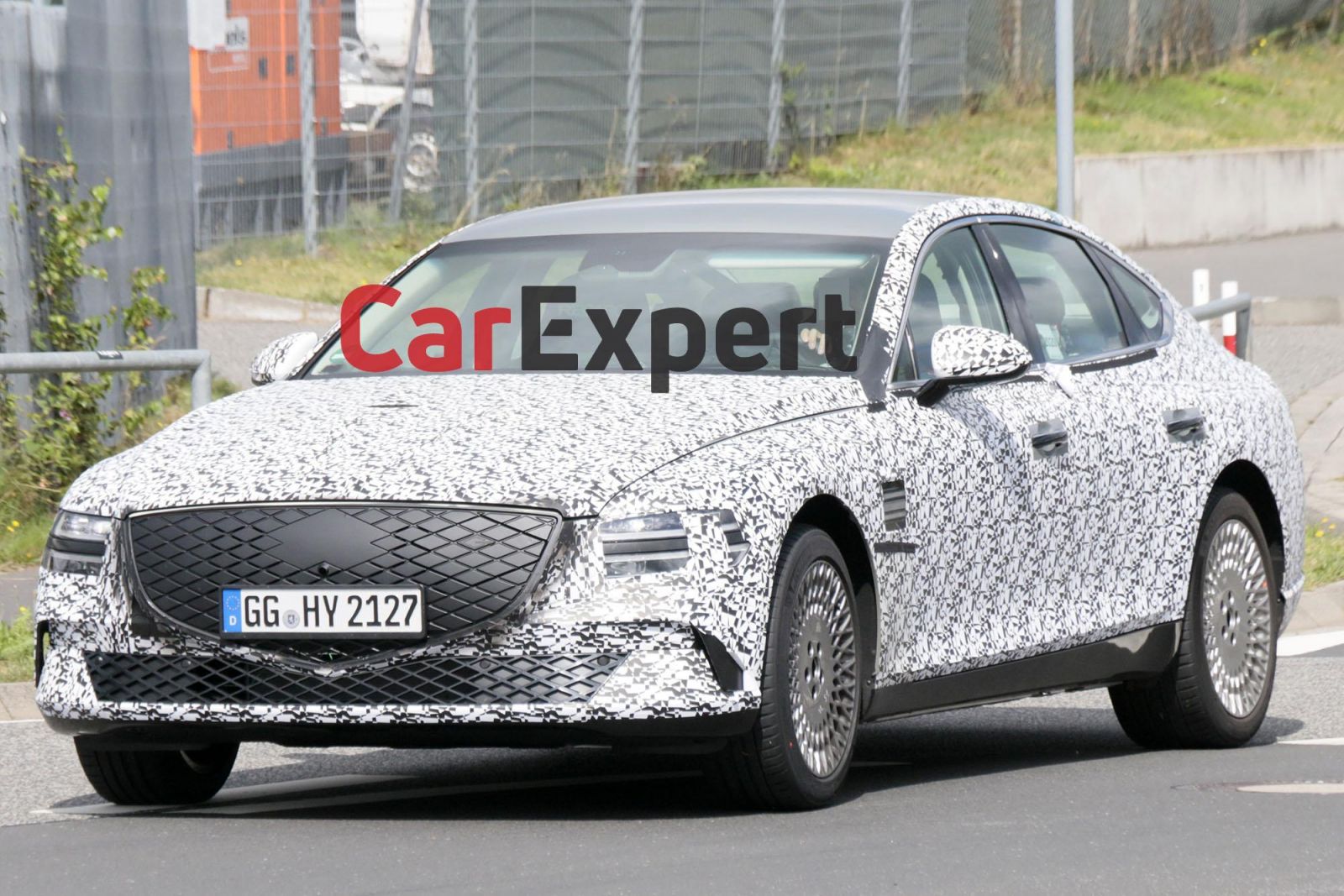 The rear bumper has also been modified, and there are no exhaust tips or cut outs.
This prototype is wearing alloy wheels borrowed from the flagship G90 sedan. While they probably won't appear on the production car, the electric G80 may feature a similarly closed-off design to improve air flow.
There don't seem to be any other major changes to exterior, although the interior does feature some extra roll cage-style bracing where the rear passengers would normally be. The production car won't feature anything quite so obtrusive.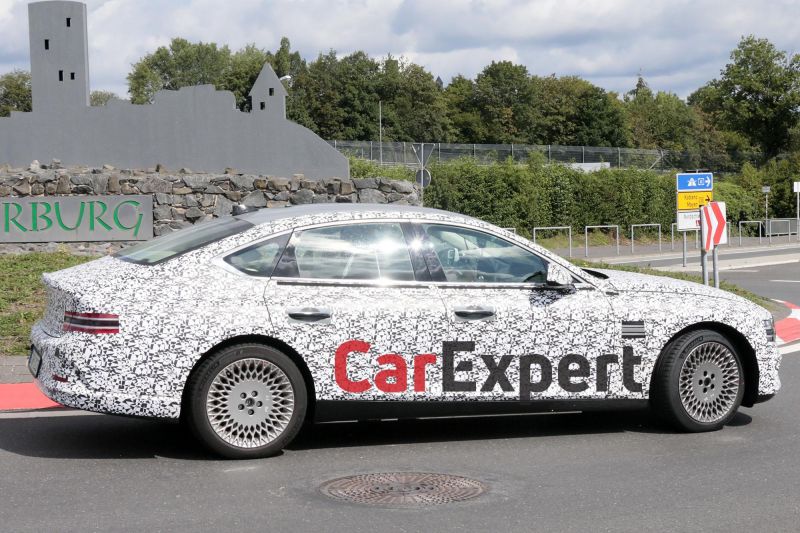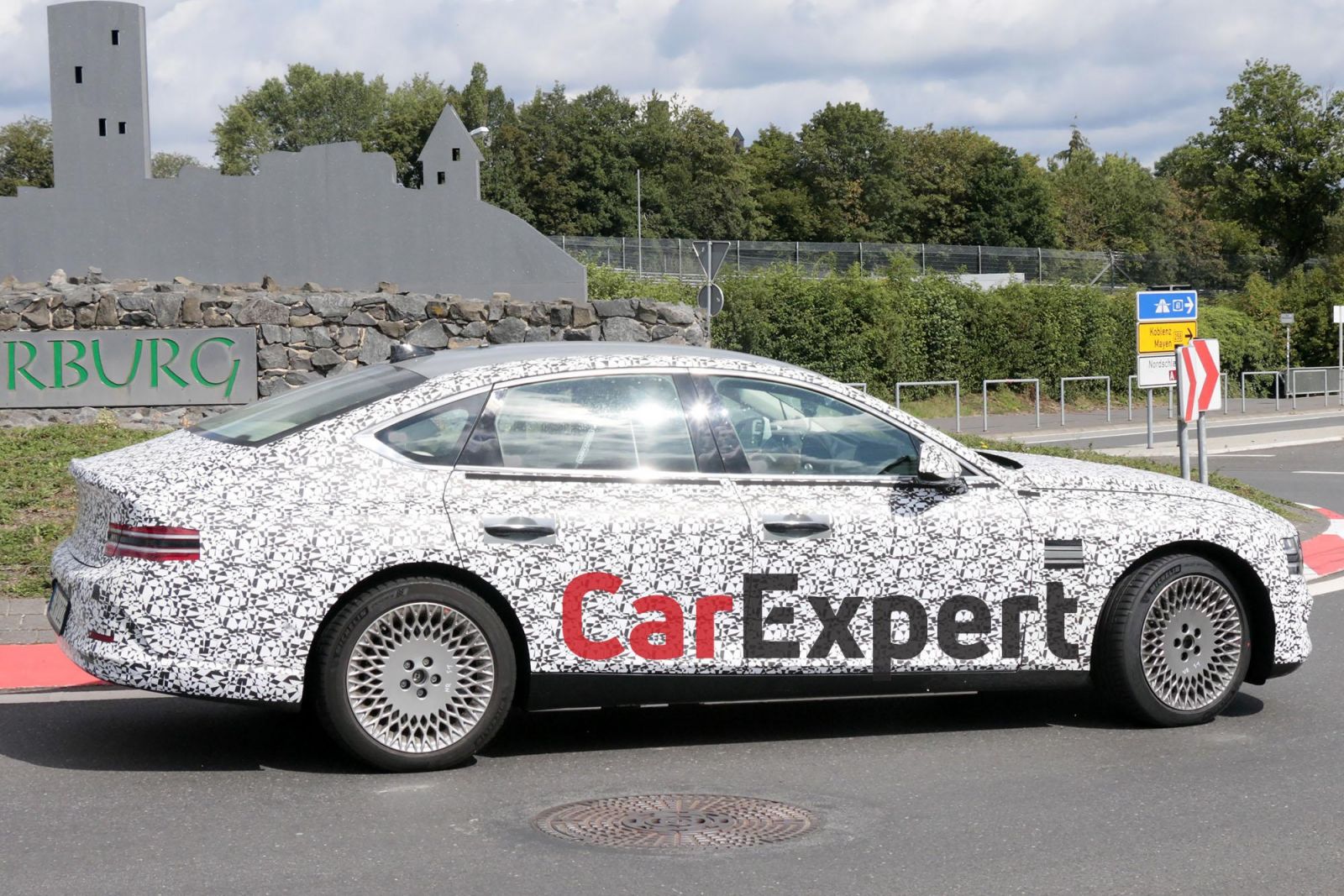 According to The Korean Car Blog, the electric G80 will have a driving range of around 500km on a full charge.
The company has reportedly registered the name eG80, as well as 'e' versions of the G70, G90, GV70, and GV90.
Genesis has reportedly put plans for a conventionally-powered G80 Sport on hold as it works on the eG80.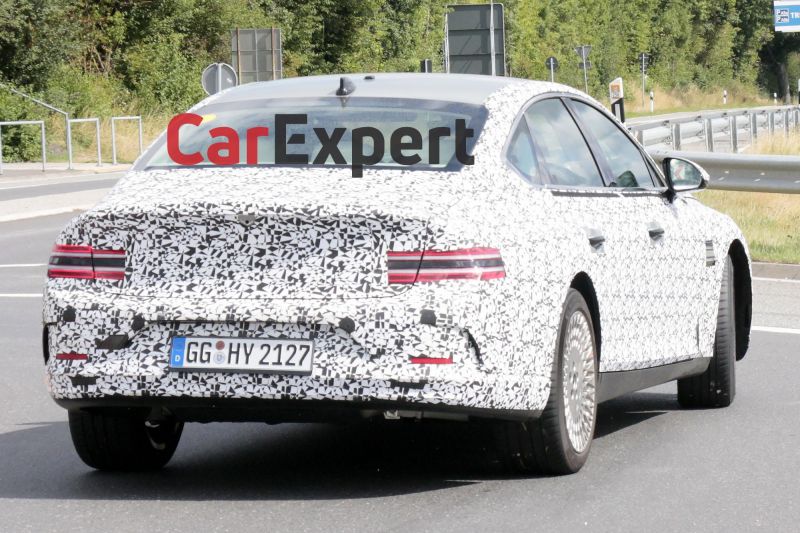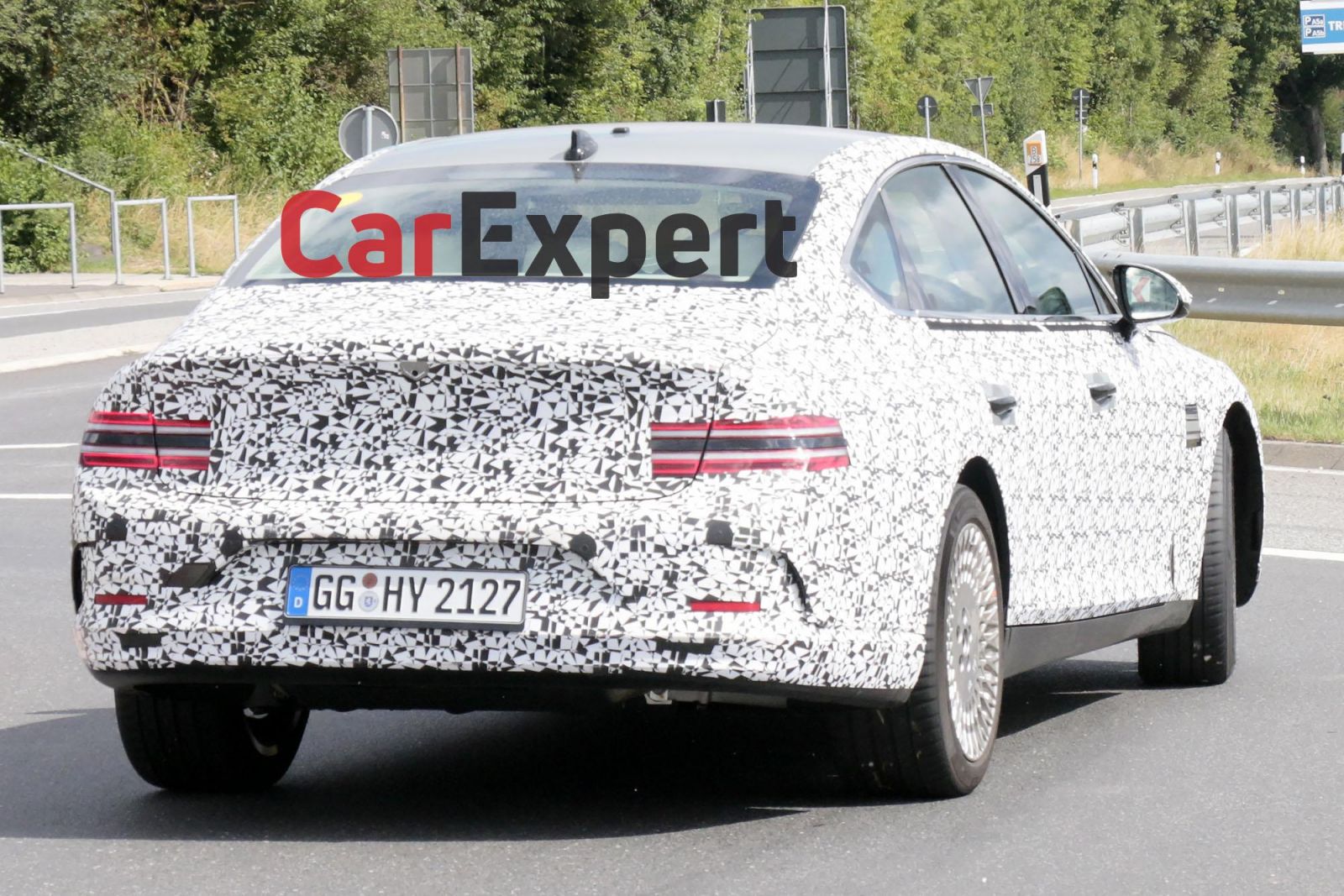 Euisun Chung, vice chairman of Hyundai Motor Group, has gone on the record saying the automaker plans to "sell a million electric vehicles by 2025".
While eG80 will give Genesis buyers an electric option, the vast majority of the automaker's EV sales will come from cars based on the upcoming dedicated electric car platform.
Known as e-GMP, it was serve as the basis of the Hyundai Ioniq 5 — a crossover coupe derived from the Hyundai 45 concept — and the Hyundai Ioniq 6, an electric sedan inspired by the Prophecy concept.
There will also be a large crossover, and Kia models too.