The new Bentley Flying Spur V8 is not only cheaper than its W12 sibling, it's also being pitched as a lighter, more driver-focussed alternative.
We've contacted Bentley to confirm when it'll be coming to Australia.
Under the bonnet is the 4.0-litre twin-turbo V8 also used in the Continental, which has been tuned to deliver 404kW of power and 770Nm of torque, with maximum torque available between 2000 and 4500rpm.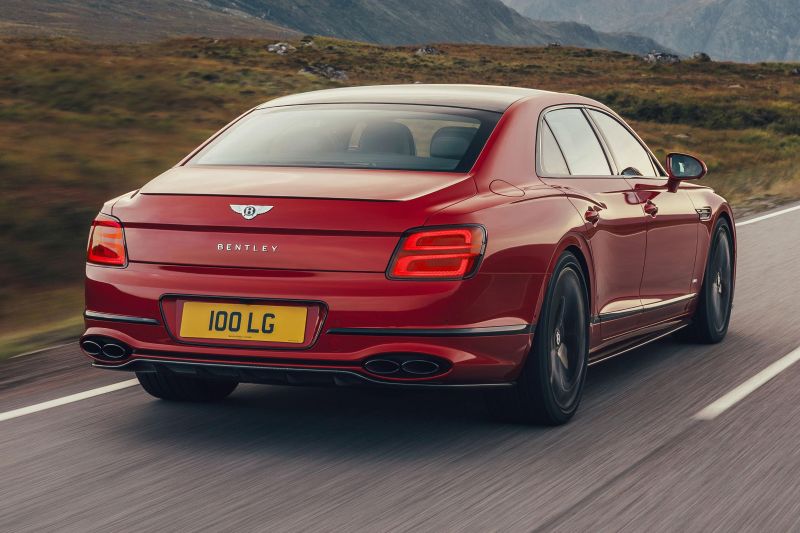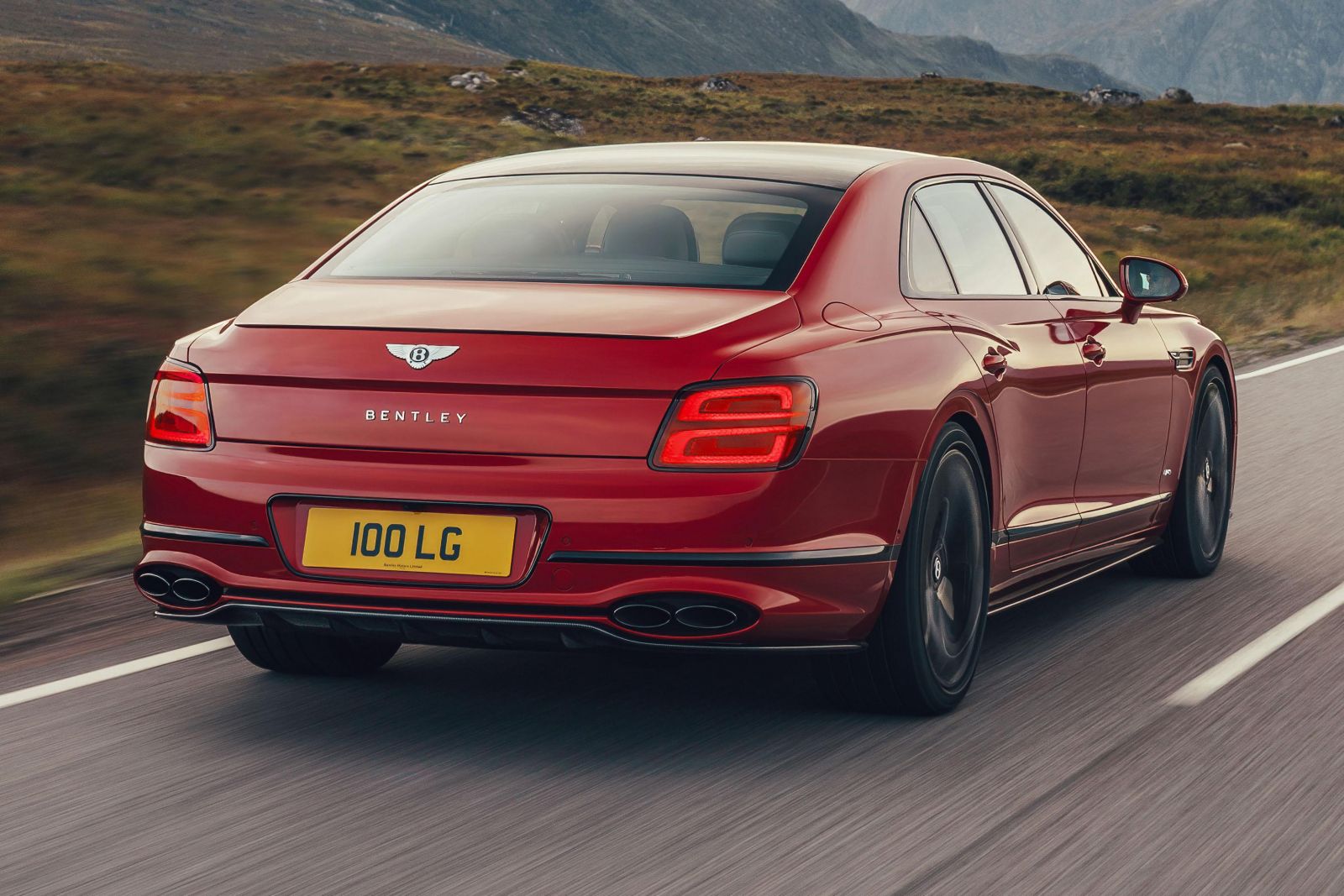 The V8 is connected to all four wheels via an eight-speed dual-clutch transmission. Weighing 100kg less than the W12 model, the eight-pot Flying Spur is said to have a 0-100km/h time of 4.1 seconds and a top speed of 318km/h.
Compared to the 12-cylinder model, the V8 gives up 63kW and 130Nm. It is also 0.3s slower to 100km/h, and has a 15km/h lower top speed.
Bentley is talking up the fuel saving benefits of the V8's cylinder deactivation system, but has yet to publish any fuel consumption figures.
The V8 is identifiable via its 20-inch alloy wheels, V8 badges, and four exhaust tips at the rear.
Buyers can choose between a two- or three-person rear bench, as well as a number of wood and carbon-fibre veneer finishes.
Up front there's a 12.3-inch touchscreen infotainment system, which when not in use can rotate out of view and be replaced by a piece of veneer trim.
A touchscreen in the rear centre console allows those seated out back to control the air conditioning, mood lighting, blinds and massagers.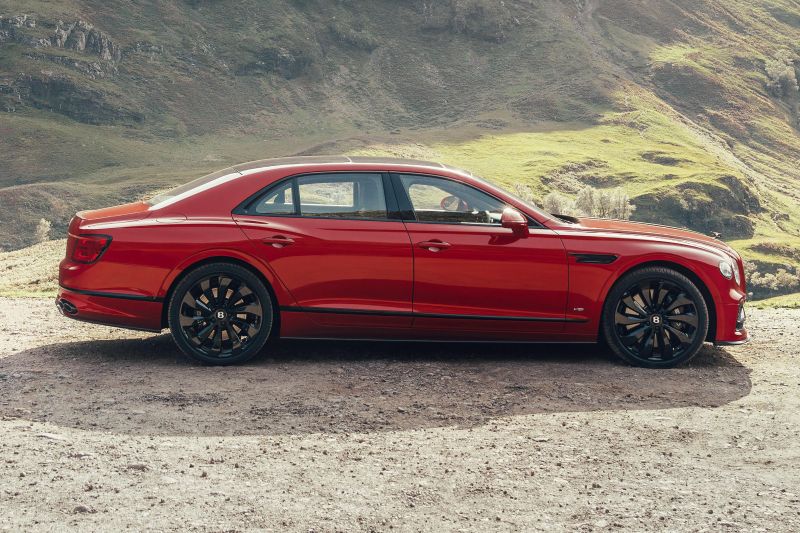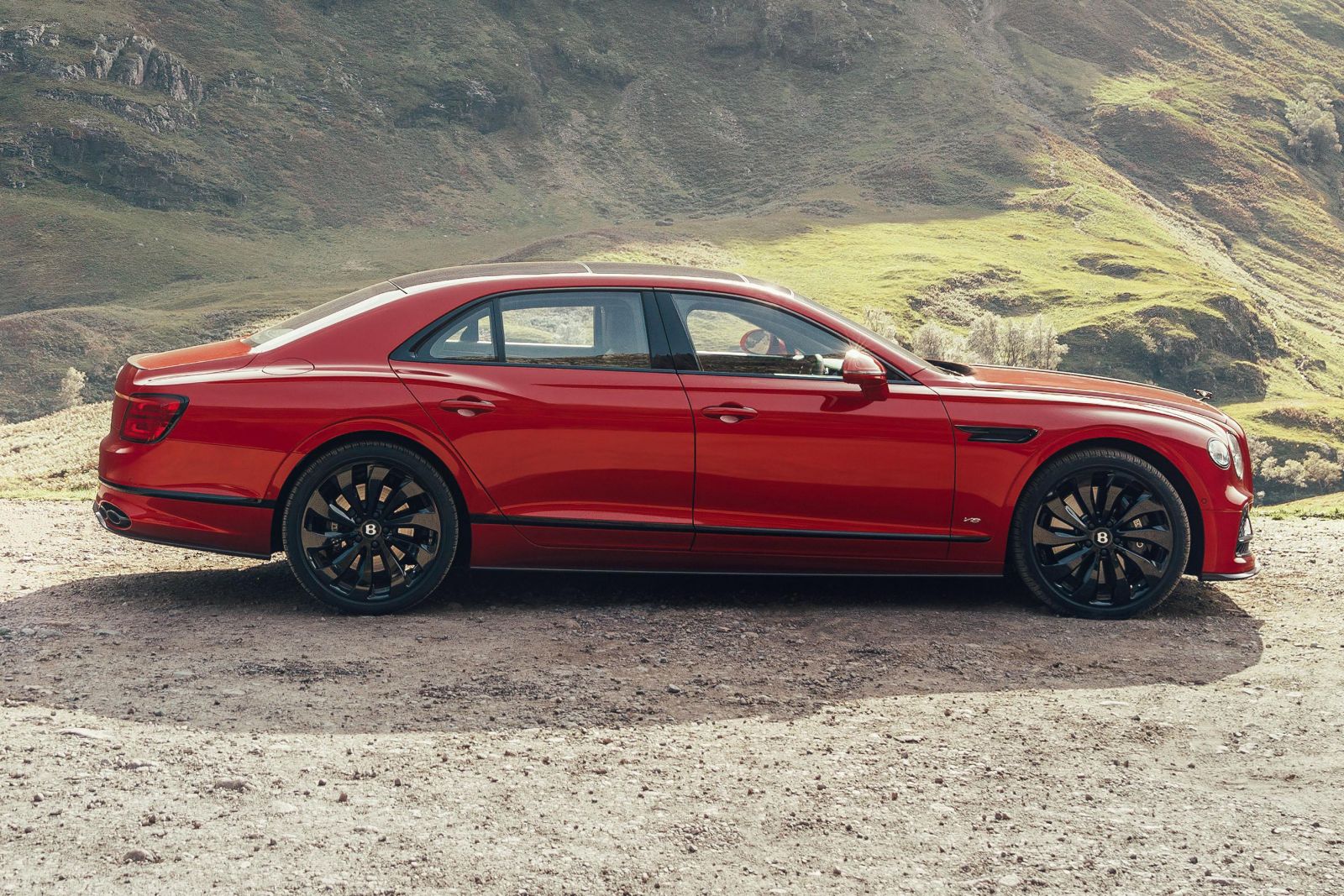 Other options include rear-wheel steering and active anti-roll systems powered by a 48V electrical setup.