Audi is getting ready to take on the BMW X4 and Mercedes-Benz GLC Coupe.
The "coupe" version of the Audi Q5 crossover has been photographed on public roads in Germany.
Like other "coupe SUVs", the Q5 Sportback has a more aggressively curved rear section than its more practical sibling.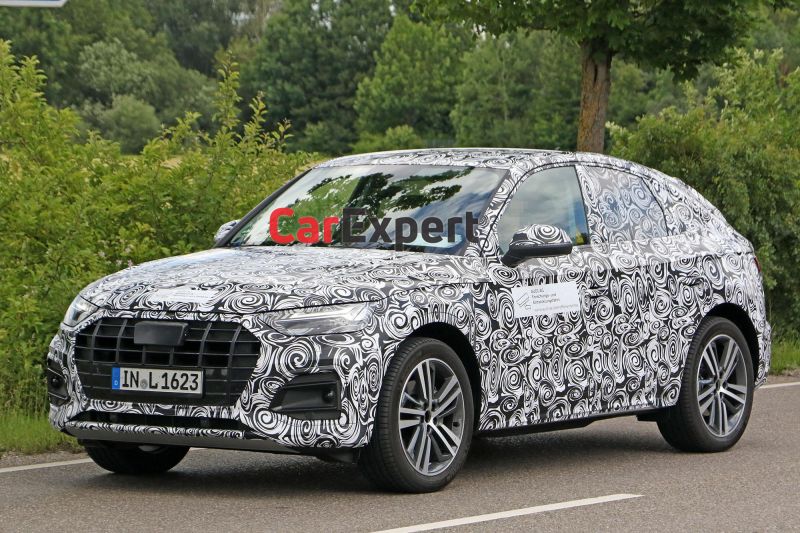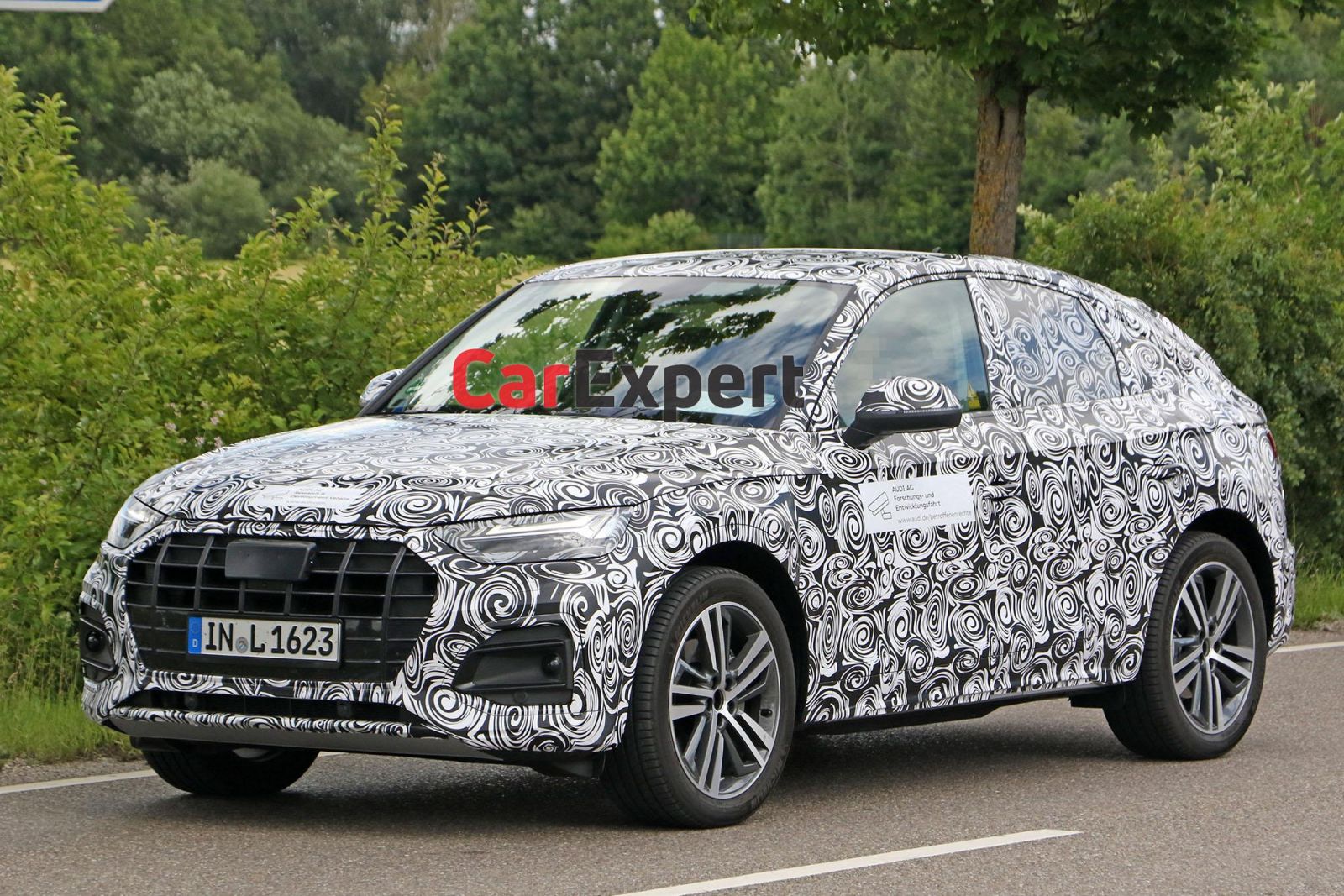 In addition to the raked forward tailgate, other differences include a unique roof, rear windows, and rear quarter panels.
Up front, the Sportback looks as though it will share its design with the recently-facelifted Q5, including the new eight-point single frame grille.
At the rear, the Q5 Sportback retains the clamshell tailgate design that's used on many of the brand's crossovers.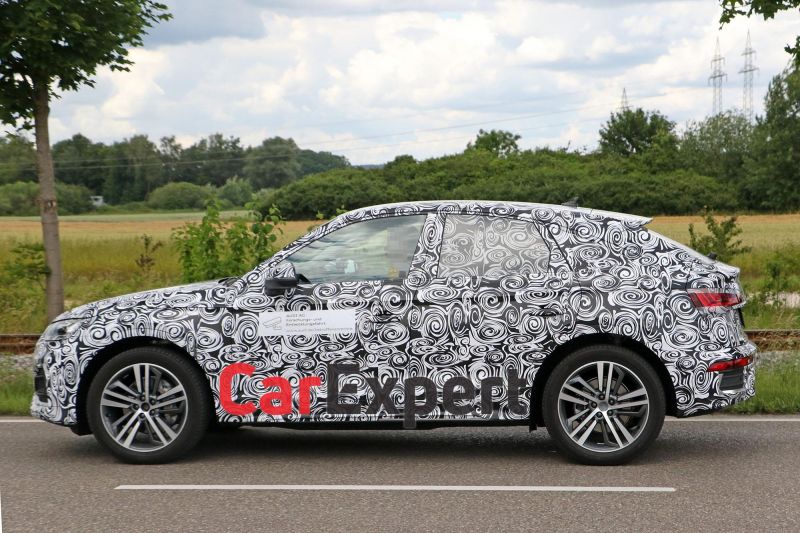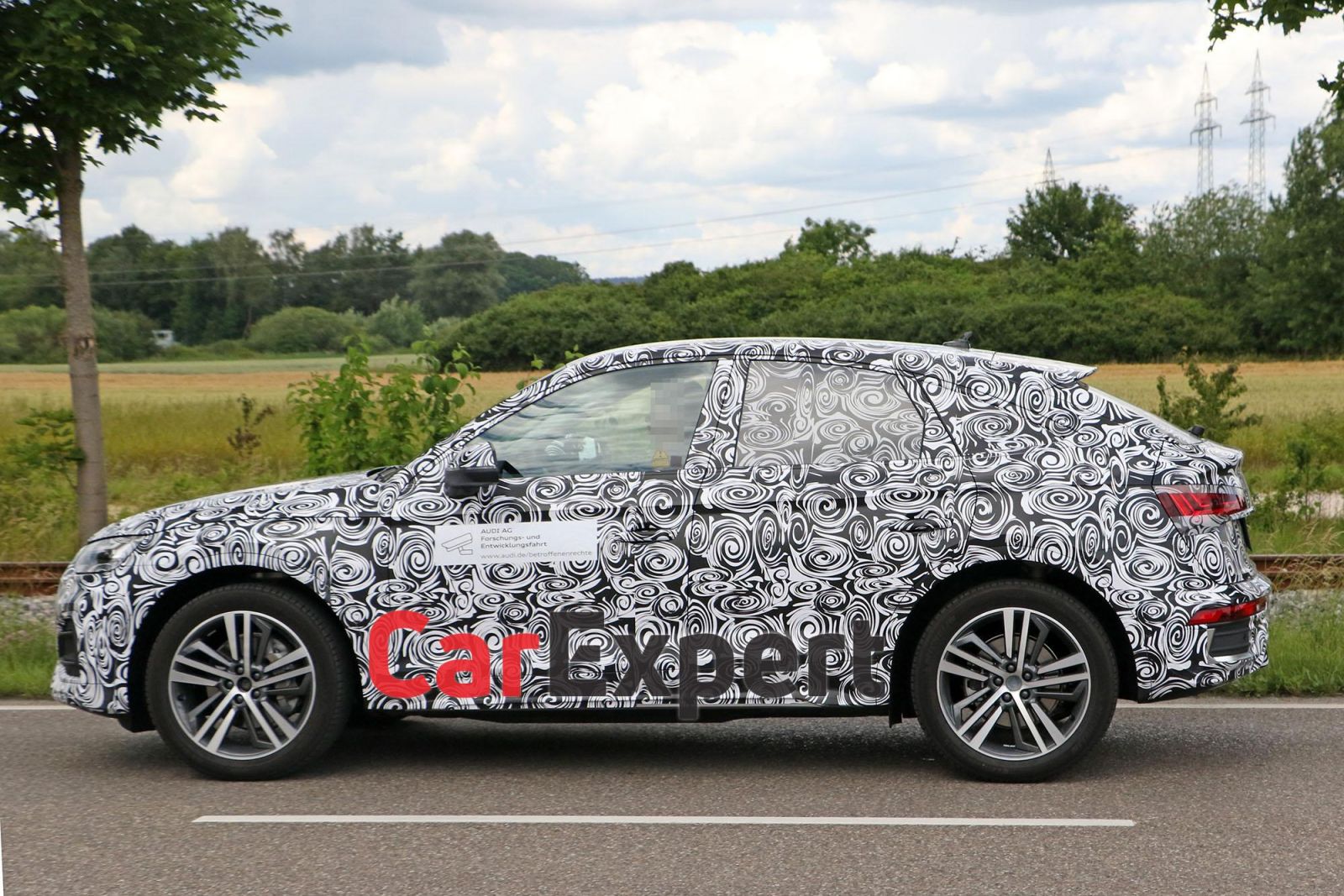 Under the skin, the Q5 Sportback should be offered with most, if not all, the drivetrain options available in the regular Q5.
In Australia updated Q5 crossover will be available with the following four drivetrains:
40 TDI: 2.0-litre turbo-diesel with a belt-starter generator, and rated at 150kW and 400Nm.
50 TDI: 48V mild hybrid 3.0-litre V6 turbo-diesel with 210kW and 620Nm.
SQ5 TDI: 3.0-litre V6 turbo-diesel with 255kW and 700Nm
45 TFSI: 2.0-litre turbocharged petrol engine with 183kW and 370Nm.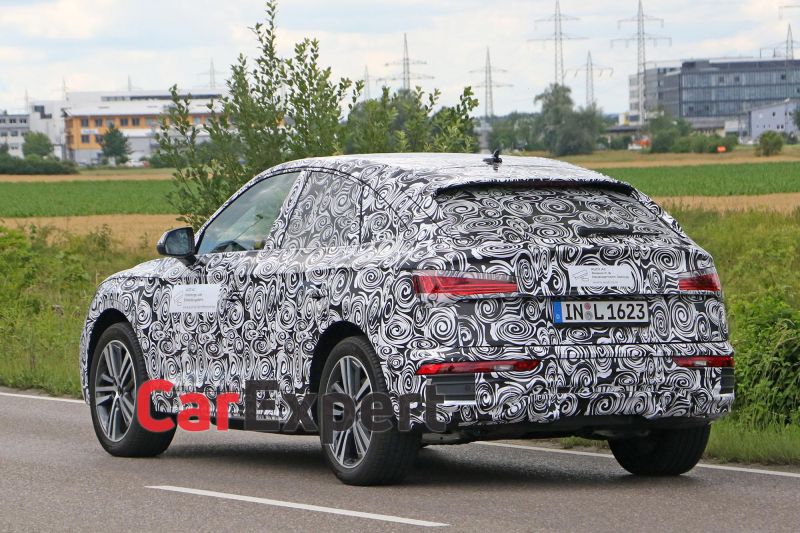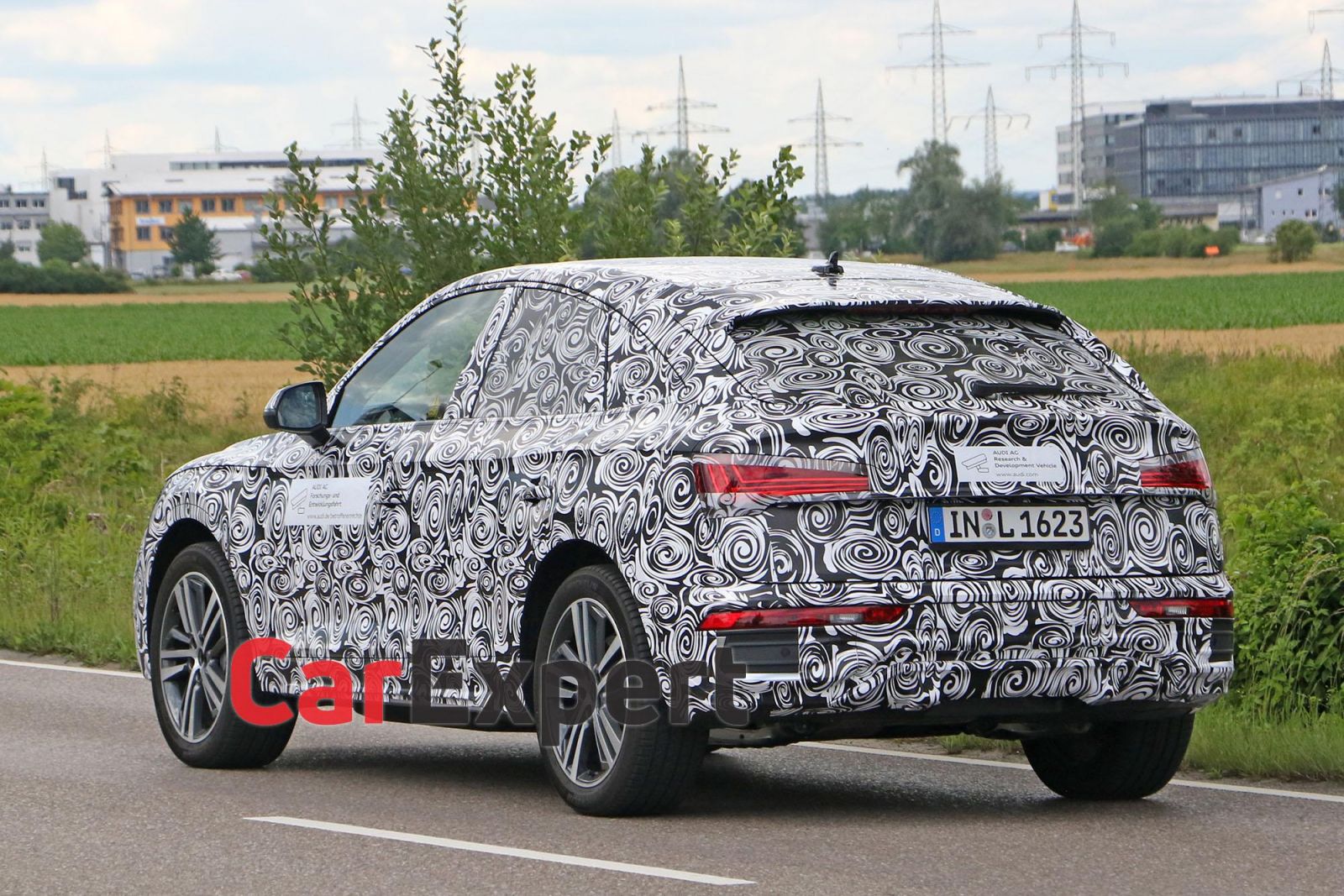 When the Q5 Sportback is released it will finally give Audi a competitor against the Mercedes-Benz GLC Coupe and BMW X4, the latter of which is now into its second generation on sale.
The Q5 Sportback will likely be produced alongside the Q5 at Audi's Mexican plant for all markets except China.