Lamborghini has dropped the top on the rear-wheel drive Huracan Evo.
Like its coupe brother, the new Huracan Evo RWD Spyder is powered by a naturally-aspirated V10 engine making 449kW of power and 560Nm of torque.
That's down on the 470kW and 600Nm on offer in the all-wheel drive Huracan Evo, but with a 0-100km/h sprint time of 3.5 seconds and a 324km/h top speed you couldn't exactly call it slow.
Without all-wheel drive, it should also be something of a drift machine.
Lamborghini says flicking the car into Sport mode allows for "drifting fun, allowing the rear wheels to slide and skate during acceleration, with torque limited when oversteer angles increase rapidly so the driver can stabilise and control the car".
Inside, the Huracan Evo RWD Spyder is nearly identical to the coupe. That means the driver is faced with a digital instrument binnacle, and a new 8.4-inch touchscreen dominates the dashboard.
Externally, you'll be able to tell the Evo RWD Spyder from the coupe by its unique rear diffuser, along with the convertible roof.
The folding soft top can be stowed in 17 second at speeds up to 50km/h. The driver can also drop the rear window separately to the roof, to let more V10 noise into the cabin.
Lamborghini says the roof can be finished in a range of contrasting colours, but hasn't specified which.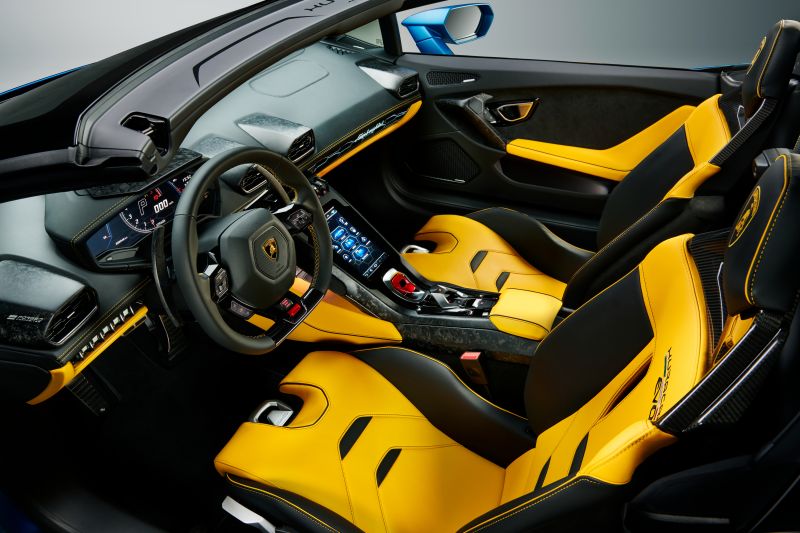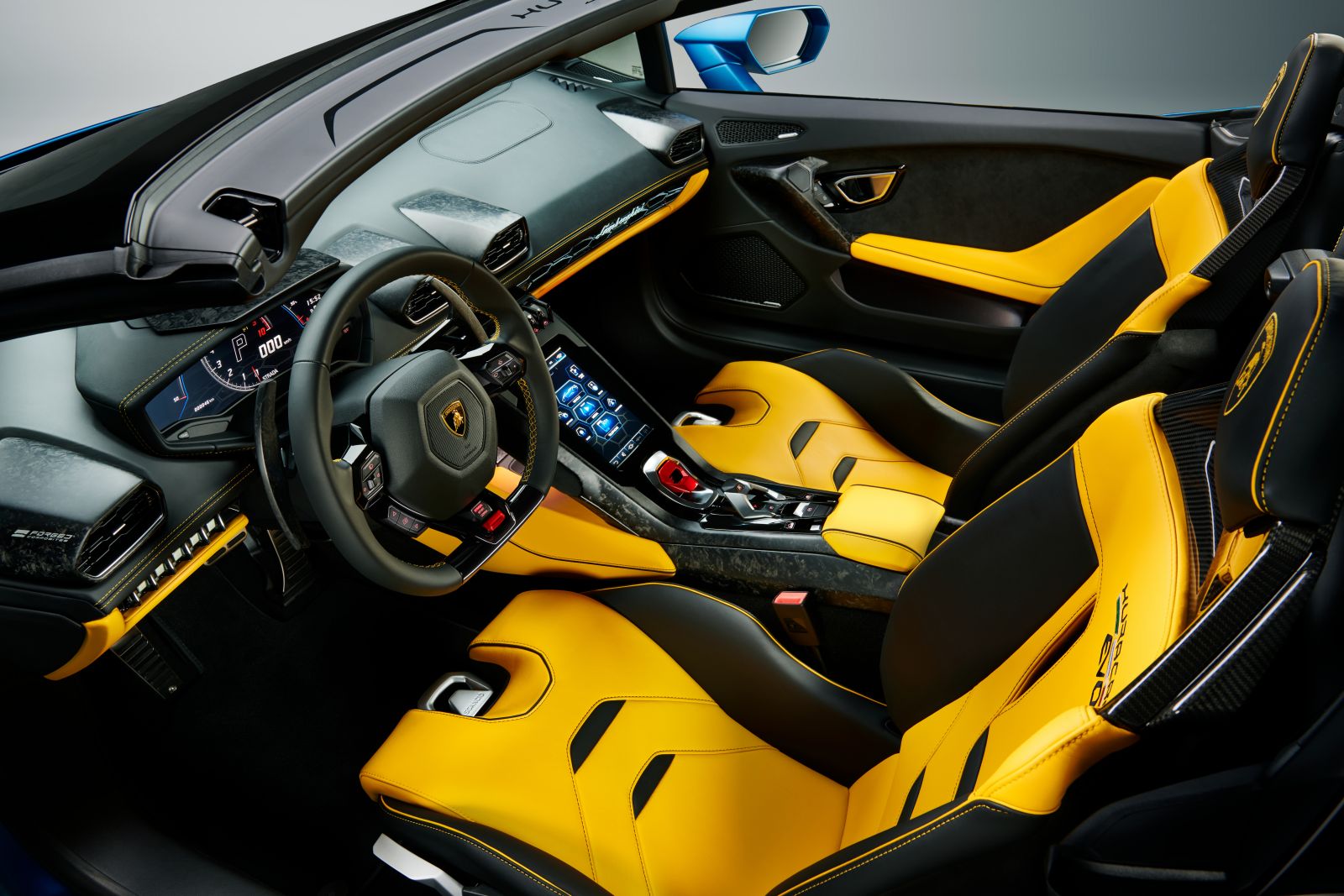 At the launch of the Huracan Evo RWD, Lamborghini said the Evo RWD and RWD Spyder would be arriving in Australia from the middle of May, with deliveries to begin in June.
Pricing for the Spyder kicks off at $422,606 including GST and LCT, but excluding on-road costs.