Images of the new 2020 Hyundai i30 N-Line sedan have been released, albeit wearing a camouflage wrap.
Hyundai hasn't revealed what engine it will use in the N-Line sedan, although the automaker has confirmed it will have a turbocharged engine.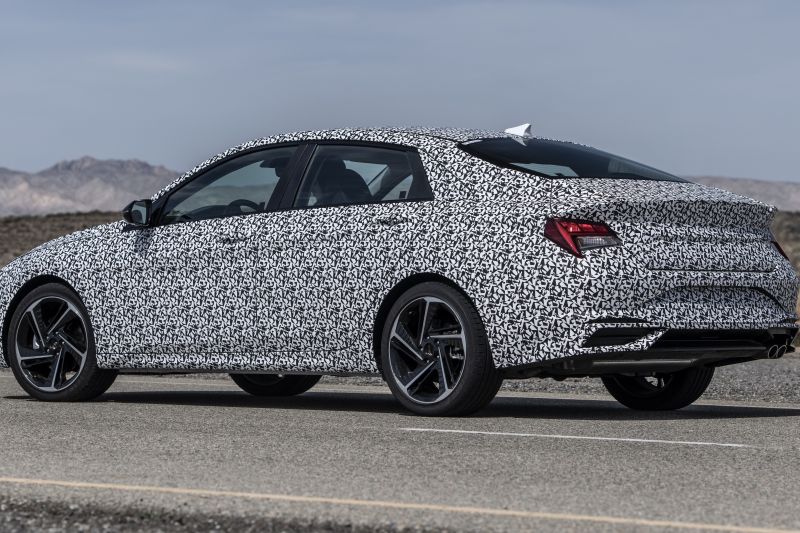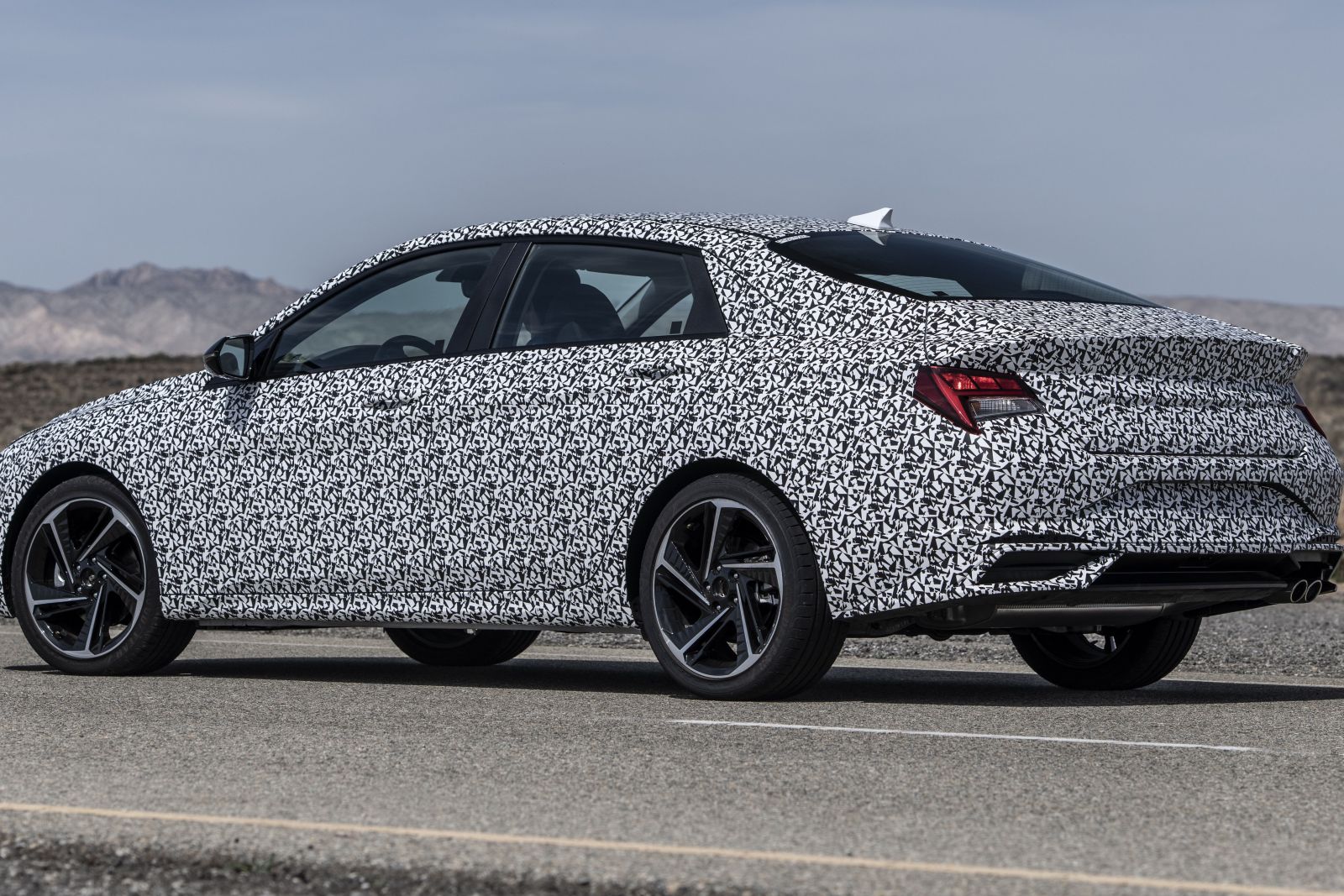 In all likelihood the sedan will feature the same 1.6-litre turbocharged four-cylinder engine as the i30 N-Line hatch.
For the five-door, the turbo mill makes 150kW and 265Nm, and can be paired with either a six-speed manual or seven-speed dual-clutch automated transmission.
That's a significant jump up from the standard i30 sedan's naturally-aspirated 2.0-litre four-cylinder unit, which is rated at 109kW and 179Nm, and drives the front wheels via a continuously variable transmission.
In addition to the more powerful engine, the i30 N-Line sedan will be fitted with "specific design elements and chassis upgrades", so expect a different grille treatment, aerodynamic add-ons, lower suspension and new alloy wheels.
Both the regular i30 sedan and the N-Line variant are scheduled to arrive in local showrooms during the second half of 2020.
While the new sedan will wear i30 badges in Australia, it will continue to be branded as the Elantra in the US and Avante in South Korea.
Measuring 4.68m long, 1.83m wide, 1.41m tall, and riding on a 2.72m wheelbase, the i30 sedan will be about 56mm longer overall and around 20mm to 25mm larger in every dimension compared to the current Elantra sedan, which is already bigger beast than the i30 hatch.
Available features, at least overseas, in the new i30 sedan include a 10.25-inch digital instrumentation display, a 8.0- or 10.25-inch infotainment touchscreen, and wireless Apple CarPlay connectivity.