Grand Theft Auto was one of my favourite games growing up. As a kid, I loved nothing more than playing the many iterations of that franchise, endlessly carjacking unsuspecting virtual characters and going for a joy ride.
It was all fun and games, but as someone who lives in the car theft capital of Australia, GTA's fictional world of San Andreas (San Francisco) may as well be Brisbane.
It's time to realise that, as a society, we must now stand up and do more to stop juvenile car theft before it's too late. It's only a matter of time before any one of us can become a statistic.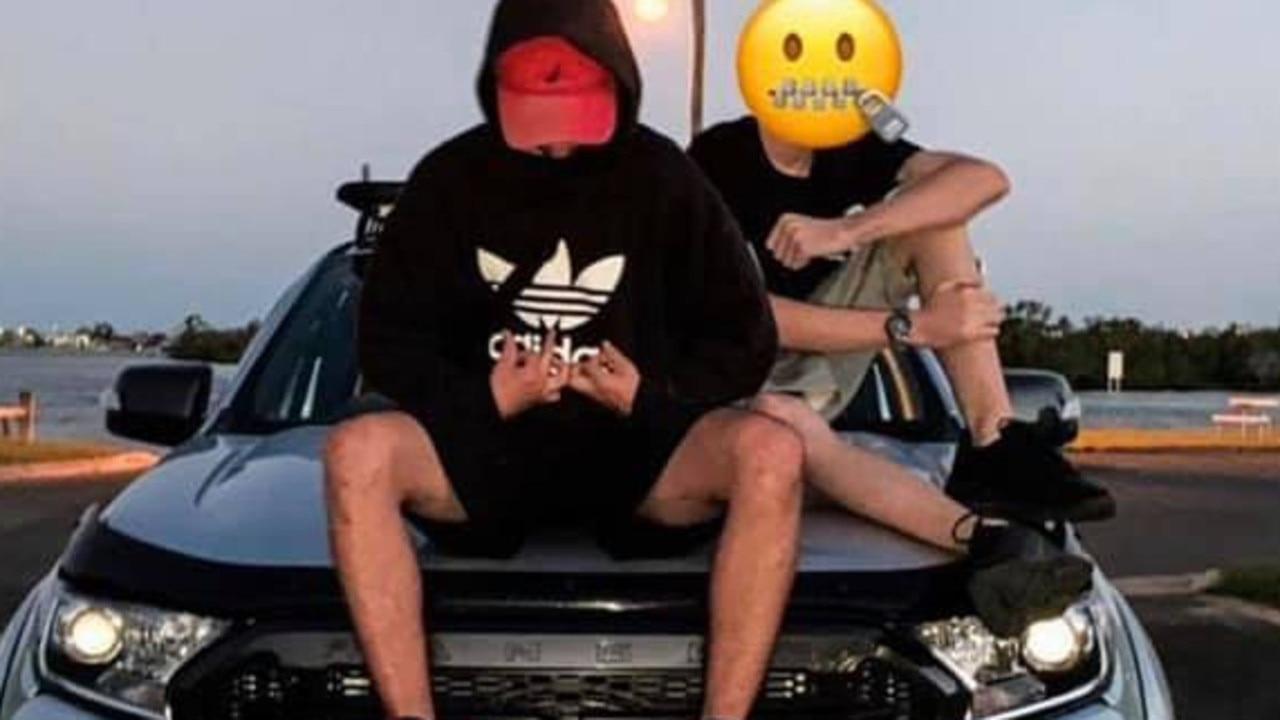 The tragic news of the three people killed in Brisbane by a 17-year-old allegedly high on drugs, driving a stolen car this week has been devastating for the Brisbane community absolutely sick of youth car theft.
This particular incident involved a 17-year-old kid allegedly stealing a Toyota LandCruiser, being involved in a road rage incident whereby he deliberately slammed a Hyundai i30 before minutes later running a red light, colliding with a truck, and rolling the vehicle onto a man and his pregnant partner just walking their dogs. They were killed.
He then allegedly fled from the scene of the incident in the attempt to steal yet another car and get away, but before he could do that locals tracked him down, kicked the crap out of him, and held him down for the police to arrive.
We would all have loved to have been there to kick him some more, but the real issue here is not just the car theft and the proceeding triple murder/manslaughter, the issue is that juvenile car theft is now so common in Brisbane and the law and the police are almost powerless or unwilling to do anything about it.  The worst part of this unfortunate event is that the teenage driver was out on bail at the time of this incident for other motor vehicle offences. A clear sign that the system had failed.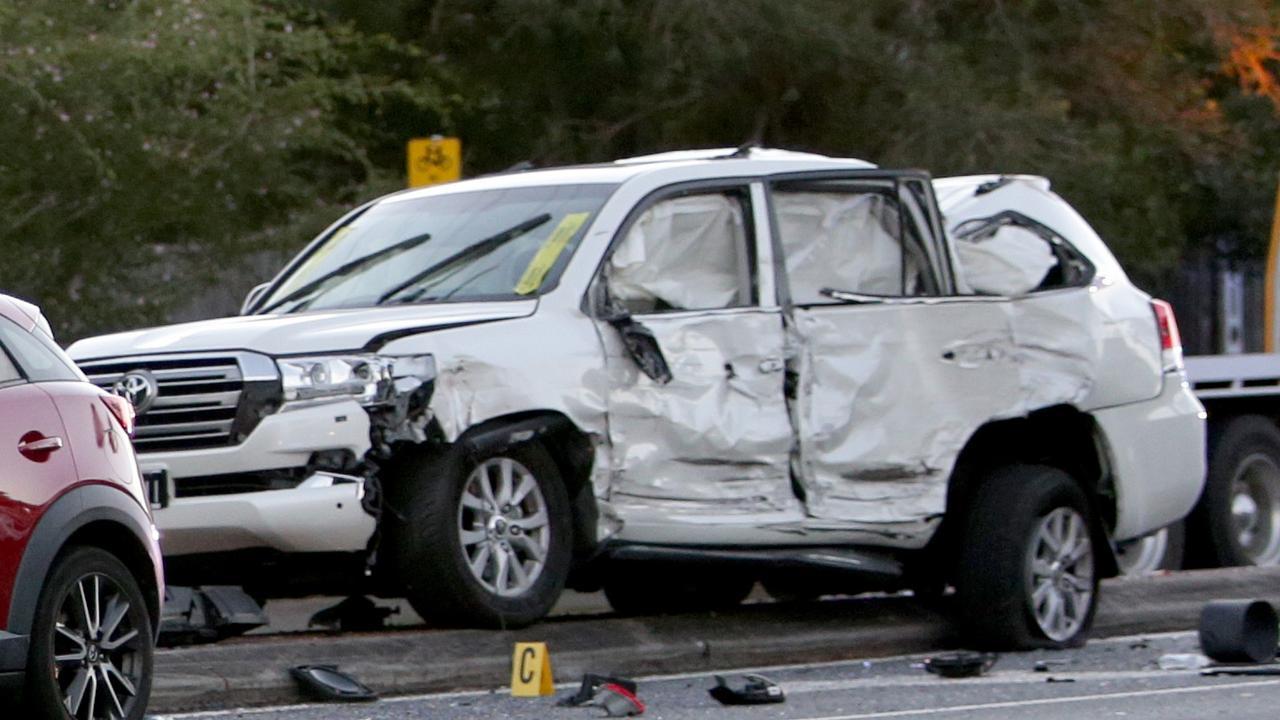 Personally, the news was even more harrowing not only because the deceased are known friends of someone I know, but also because the realisation hit me that the very same thing could happen to any of us casually going for a walk, and in my case, it could've even happened with my own car that was stolen less than a month ago from my house in Brisbane. But more on that later.
In 2019, 14,239 cars were stolen in Queensland, a 68.6 percent increase from the 8443 stolen in 2015. Car theft up here was only beaten by Victoria's 16,721 that year, but it has a higher theft per registration given the lower population.
The Brisbane Northside, Southside and Westside gangs, as they are respectively known, are so proud of their grand theft auto that plenty of accounts exist on Instagram with actual footage of these stolen vehicles being driven around at dangerous speeds.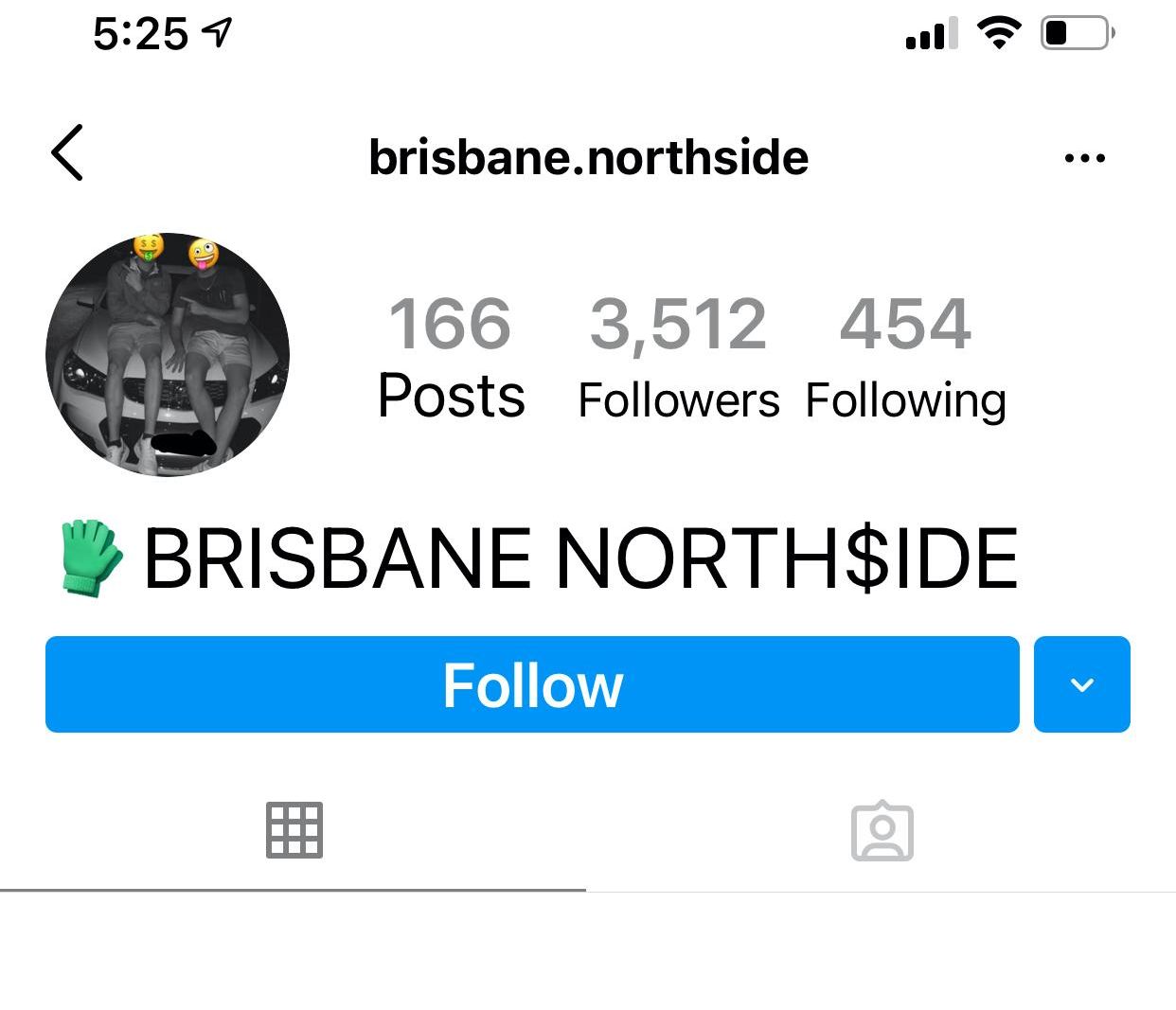 The issue of youth crime and juvenile car theft appears to be directly correlated to the ice epidemic in Queensland, and while it's unfortunate that as a society we are unable to deal with the drug issue, we must do more to protect those such as the unfortunate souls that perished this week for making the simple decision to take their dogs for a walk.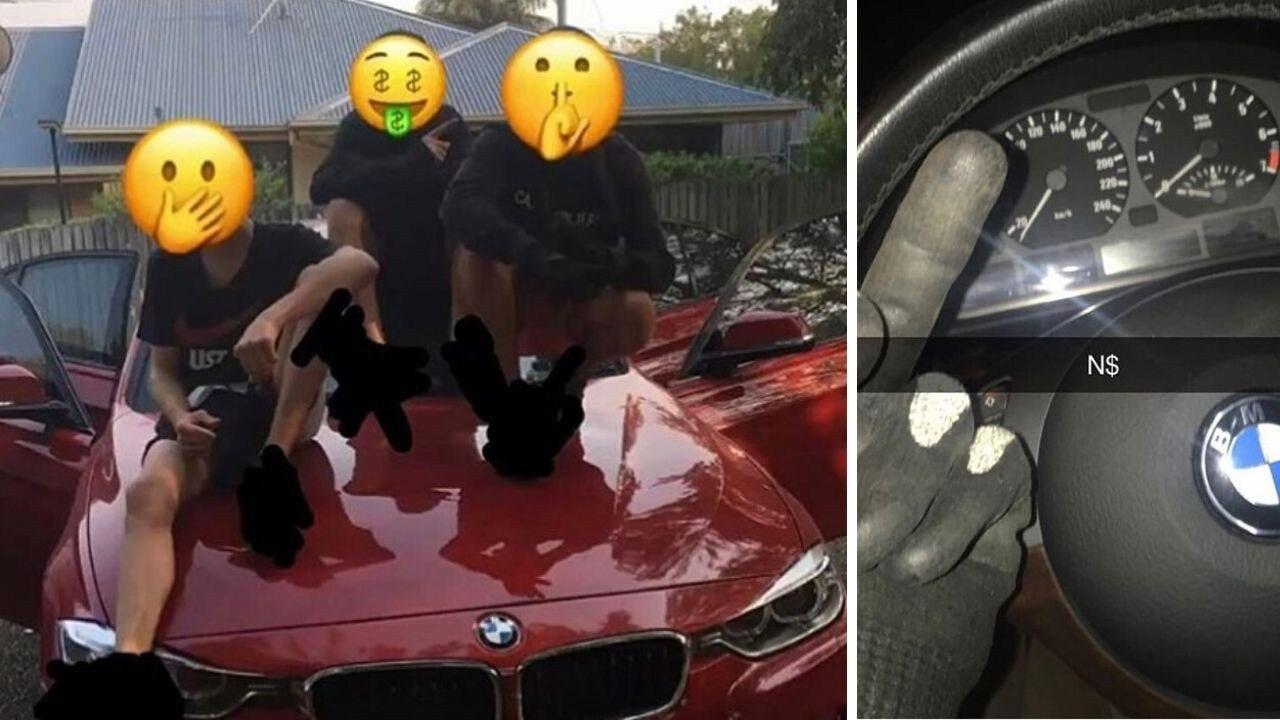 But why do youths continue to steal cars? A study by Glenn Dawes at James Cook University here in Queensland, titled "THE CULTURE OF JOYRIDING IN QUEENSLAND: THE OFFENDERS PERSPECTIVE" looked into two years' worth of car thefts and interviewed joy riders to find out why they do what they do.
"An individual's status within the group is enhanced by his/her's ability to drive at high speeds, perform various driving feats which may be bound up with other feats of machismo in proving one is "a man". The possession of a stolen car for some youth appears to serve as a marker for the transition to manhood and may replace traditional forms of transitory rites as experienced in Aboriginal culture (Atkinson, 1993; Dawes, 1998). It appears that getting behind the wheel of a car allows many young men to feel grander, more powerful and produces feelings of invincibility among young joyriders."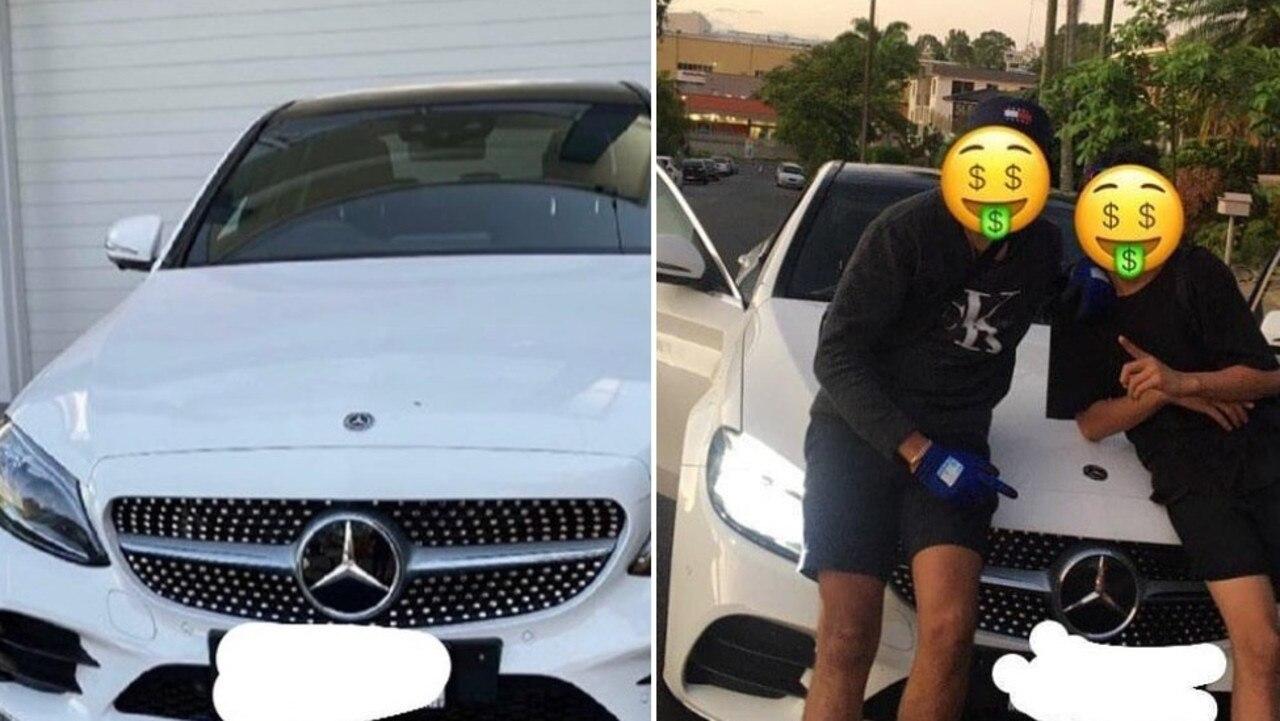 In Queensland, the average sentence for dangerous driving causing death is about 5.2 years for an adult. Between 2005 and 2017, five young offenders (under 18) were sentenced in the Childrens Court of Queensland for dangerous operation of a vehicle causing death. The average age at time of sentencing for young offenders was 18.1 years (with a median of 17.8 years). All young offenders were classified as male and all but one were non-Aboriginal and/or Torres Strait Islander.
It's worth noting that the 17-year old in question mentioned above is charged with murder, rather than the lesser charge of dangerous driving causing death. But would a murder charge, if convicted, deter other youths from doing the same?
According to the research, deterrents and harsher penalties against youths stealing cars appears to have little to no effect.  
"Few of the respondents reported feeling any remorse for their victims. Nor did they think about the inherent dangers of driving cars at high speeds while under the influence of drugs and alcohol.

It is clear that the present system of providing offenders with custodial sentences detaining young offenders does little to quell their desire to steal cars. Detention is often interpreted as a logical step in the rites-of -passage to manhood for many youths. Additionally, detention facilities are perceived as a safe haven for meeting peers, returning to the education system and providing a respite for the uncertainty and risk associated with surviving on the street.

Accordingly, it can be argued that the judicial system does little to deter young people from joyriding and that alternative solutions to the problem need to be considered."
The research suggests that whatever it is we are doing as a society right now to fix the issue of juvenile car theft is not working. Interestingly, that paper was published in the year 2000 and two decades on, the police, the justice system and society as a whole has done nothing to address the issue.
Dawes concluded in his study that incarcerating youths for car theft appears to act as next to no deterrent for these kids.
"It can be argued that incarcerating young joyriders appears to have little deterrent effect on their desire to go on stealing cars. Few offenders perceived that it was wrong to steal cars and that there was little social stigma attached to being caught and charged for car related crimes. On the contrary, the data suggests that stealing cars can be a way of obtaining increased status and respect among young people's peer groups. Hence it can be argued that interventionist strategies are required to deter youth from offending at an early age before they become involved in more advanced forms of car crime."
It's a complex issue that has no immediate solution. Stealing cars has become a social status for troubled youths and detention centres and harsher punishments evidently appear to have next to no effect as a deterrent. So what do we, as law-abiding citizens, do to put an end to this issue?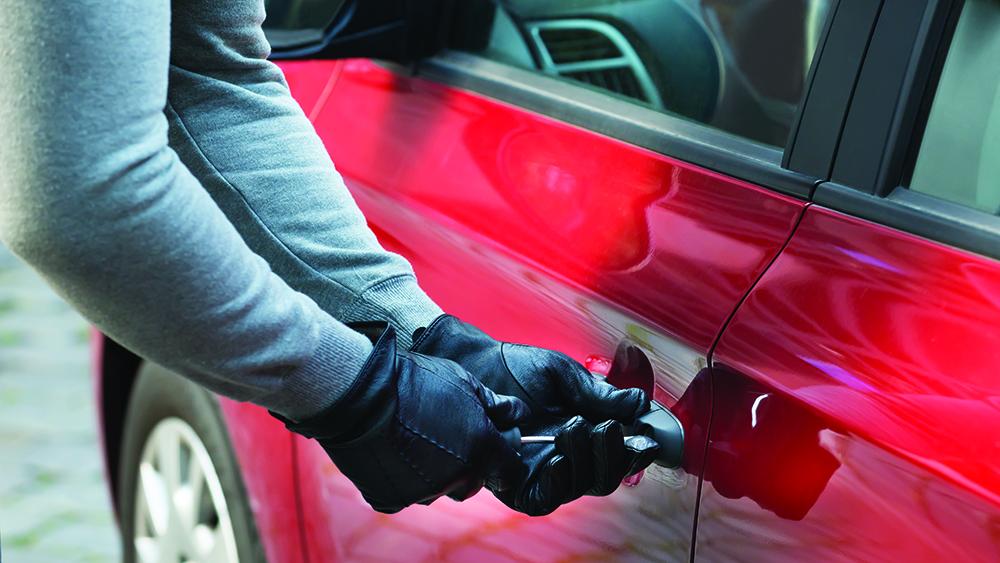 There is enough evidence to suggest that we can't arrest our way out of an ice epidemic, and going down the American route of building more prisons and jails has proven to be inadequate in reducing crime.
Whatever the solution, as a society we have continued down the path of largely ignoring the problem and leaving our often under-resourced and overworked police service to deal with a matter in which, even after successful police work that leads to arrests, is largely ineffective long term in preventing theft.
Will it take the death of these three people for Queensland and Australia as a whole to put more resources into finding a working solution or will we all get upset for a few days and then forget about the matter entirely? It's time Australia wakes up to this very serious problem.
Perhaps the best solution is to take more personal responsibility in preventing the theft of our vehicles. As I found out very recently, the issue becomes far more relevant when it affects you personally.
Two days before Christmas last year (23/12/2020), a group of four kids broke into my house at 4:32am, stole my wife's handbag, my laptop bag, a bunch of jewellery and the keys to my Jaguar F-Pace, which was parked in the front garage. They also stole the keys to three of my other cars, but clearly did not comprehend that they were also at the house.
I became aware of the issue when I started receiving endless calls from a blocked number at around 5:30am because my F-Pace had done a runner at the local fuel station down the road from my house.
That blocked number happened to be Queensland Police (one has to ask why police would not have a one-way number that shows up as 'Queensland Police' rather than unknown like a telemarketer), wondering why I hadn't paid for fuel. Upon informing them that, indeed that was not me, I ran downstairs as fast as I could and quickly realised that yes, my Jaguar was stolen.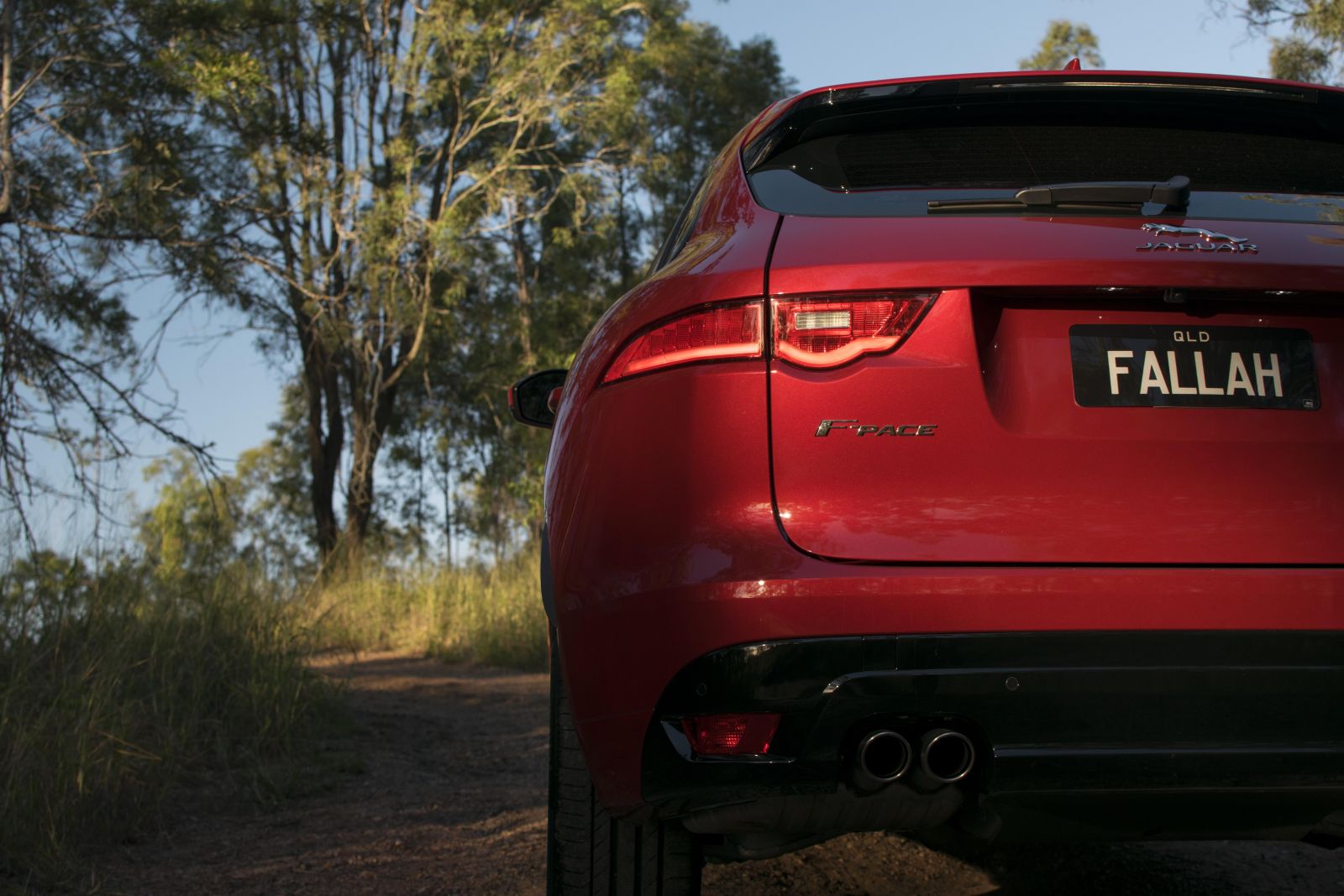 With 14 high-definition security cameras in and around the house, we quickly watched the footage and the police arrived to collect all the necessary evidence. From the footage, the kids looked like they were 12-16. It was almost unreal to watch them break into my house with such confidence, steal the keys to my Jaguar and drive off.
Most interestingly, before they even went one centimetre out of my driveway, they removed the OBD-port tracking device in the car, ripped the dashcam cord clean, and even snapped the SD card that drives the F-Pace's satellite navigation system. Clearly not their first time stealing a car, and proficient in removing obvious tracking devices.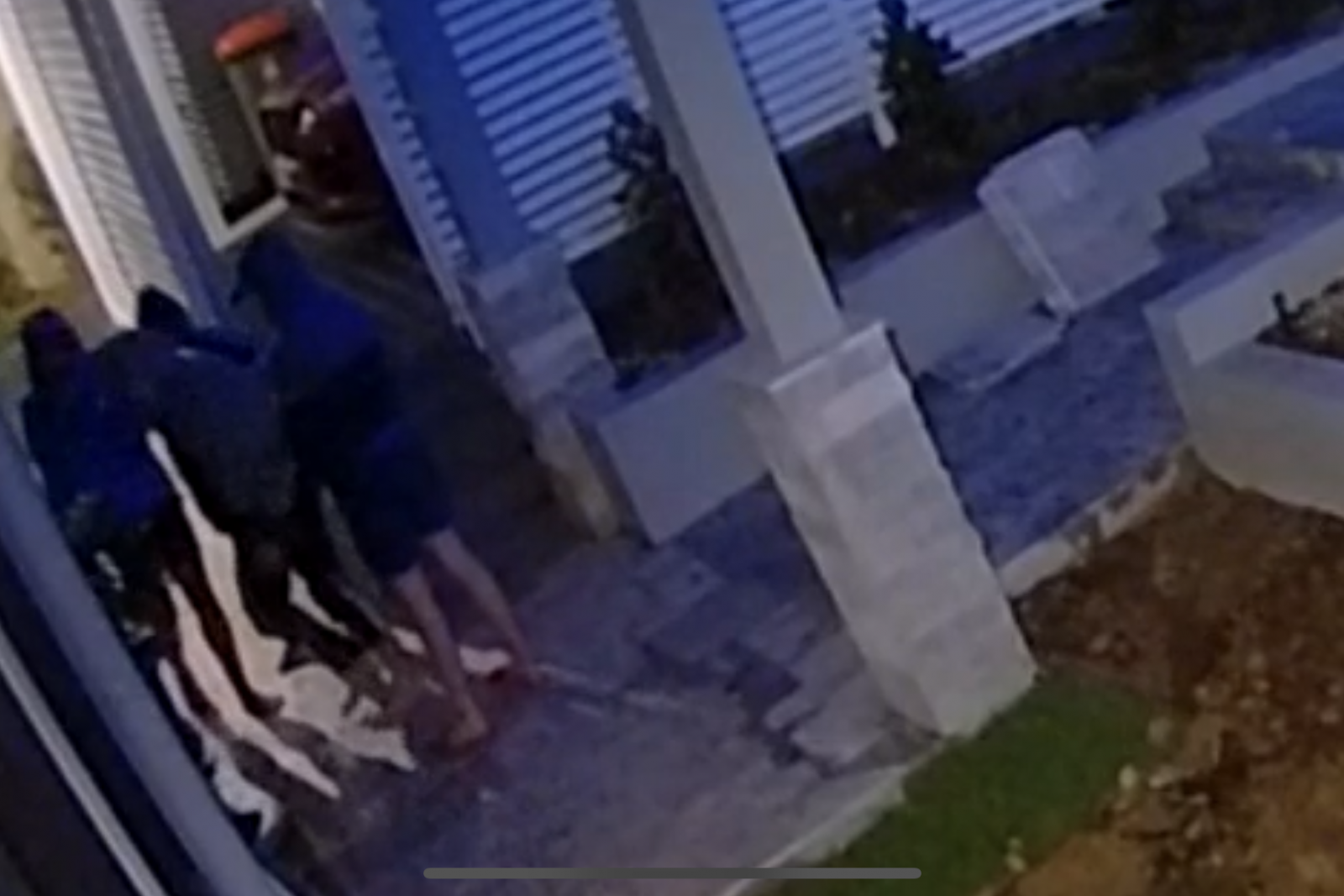 As ended up being the case, they had driven around my area in another stolen car to look for other cars to steal, my garage just happened to be open and they spotted an easy opportunity and took it.
A valuable lesson, don't leave your garage door open. As I quickly learnt with a phone call to my insurance, having the garage door open voided my insurance for car theft. We also hadn't bothered turning the alarm on that night because we had tradies coming in early in the morning to do some work and we didn't want to risk waking up the neighbourhood at 6am if they set it off.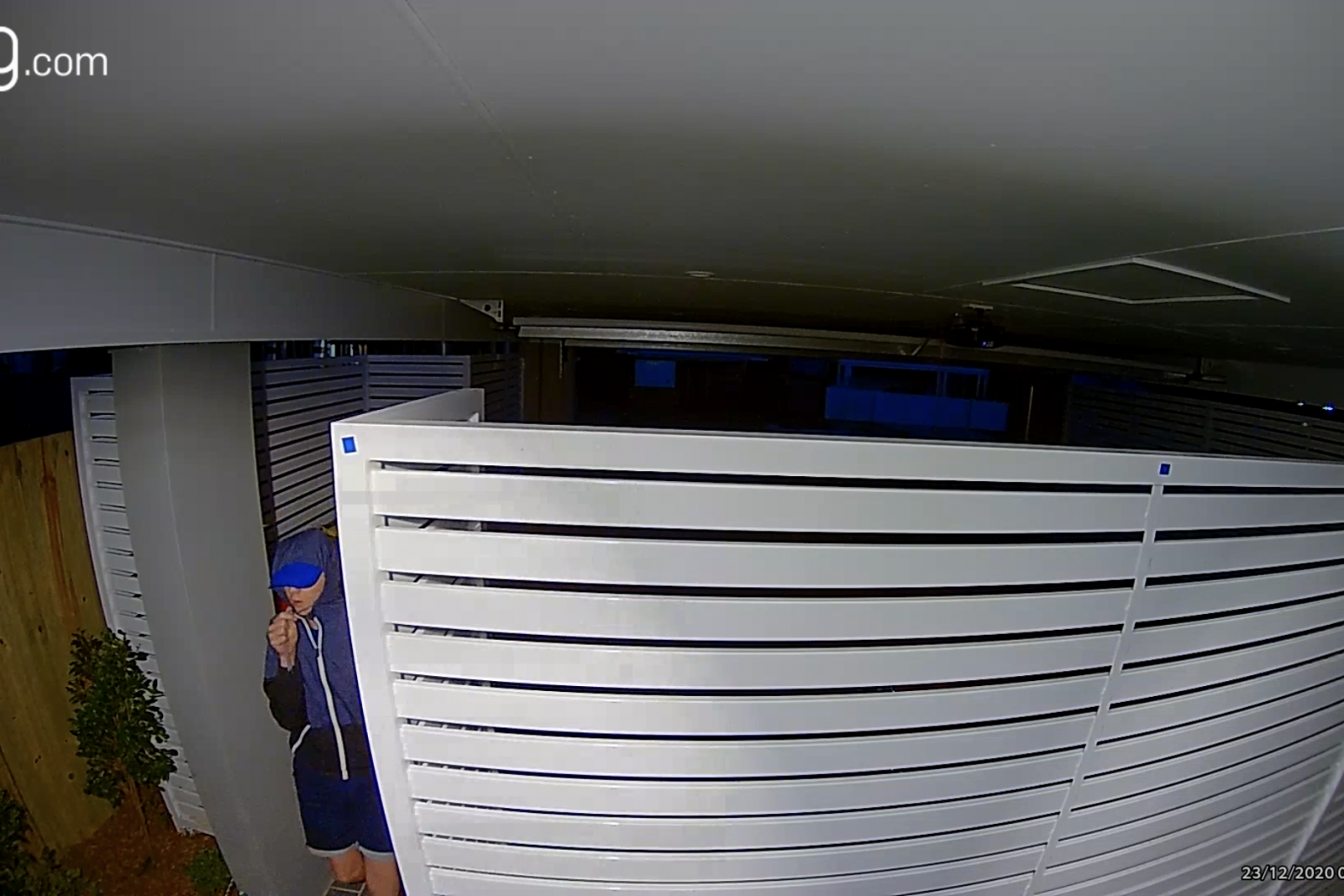 What followed was three rather nerve-wracking days where I anticipated a call from Queensland Police to inform me my car had been involved in a crash or burnt on the side of the road.
During those days as we waited anxiously for any news, good Samaritans around the area had found a whole bunch of our valuable documents and other important things literally thrown out the window. My wife's IDs, bank cards, Medicare cards, medication, copies of legal documents, passport information, even the child seat. The whole lot. Just on the side of the road, thrown out like rubbish.
Apart from a high-speed speeding ticket incurred during the time the car was under their possession, fortunately for us, the kids that stole the car were not smart enough to remove the very obvious personalised plates and eventually the police caught up to them and my Jaguar was retrieved, seemingly undamaged.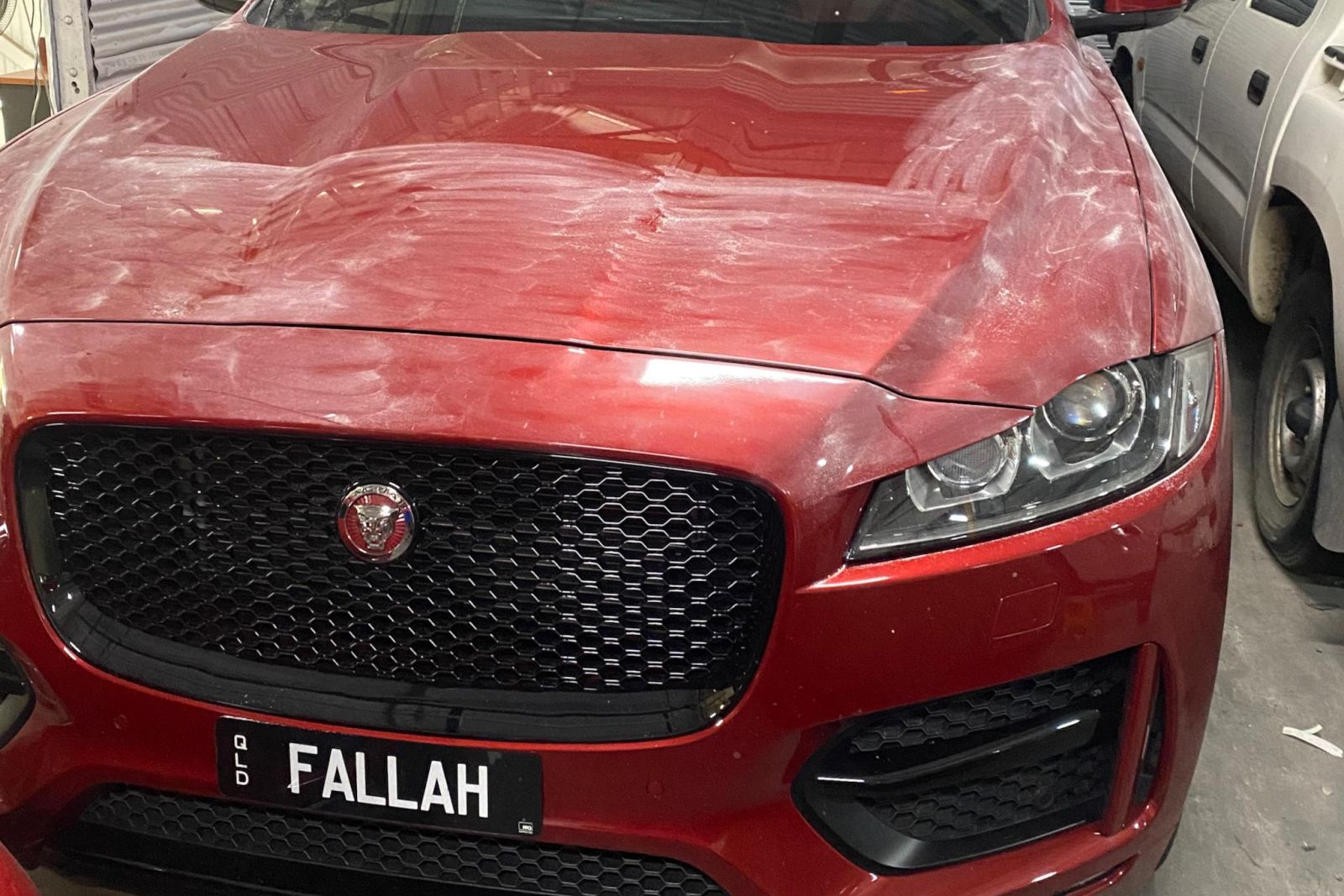 The handbag, my laptop bag and a whole bunch of other things have not been found almost a month later. In the grand scheme of things, the missing items are a trivial matter and having my car back undamaged has been a fortunate blessing. But it's the 'what if' that concerns me and should concern you.
Since the incident, I have fitted all my cars with far more sophisticated tracking devices, installed bollards to block the main downstairs garage where the higher-end cars are kept, and massively ramped up the security of the house with safes, interior cameras and an alarm system now permanently on for the garage, even if we are home.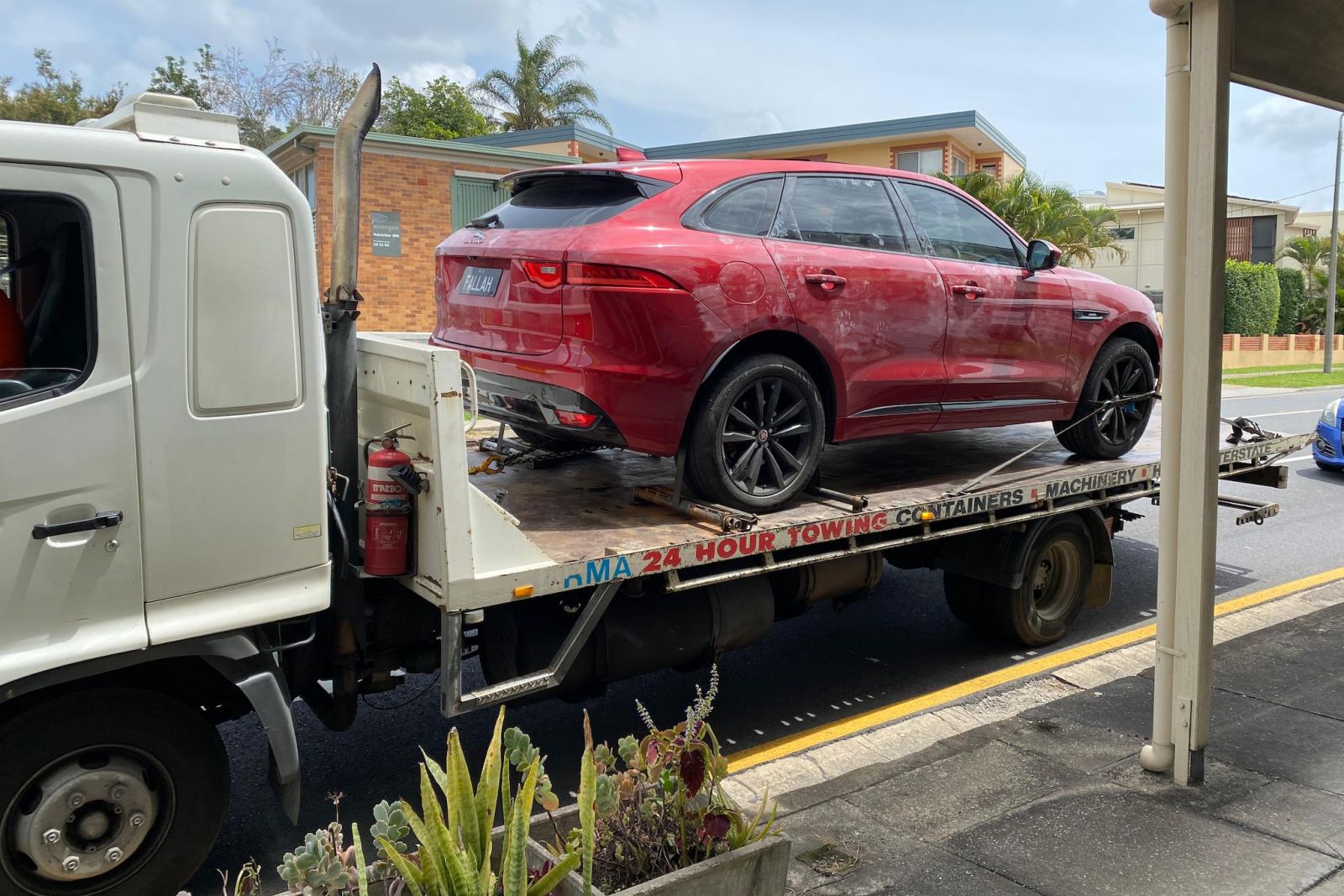 It's an unfortunate side effect as I have always been very liberal with my approach to security, never anticipating that one day someone would break into my very own house. But there it is, it happened to me, it could happen to you.
While we grieve for the loss of those three innocent lives this week, let it be a reminder that we are all partially responsible for keeping our cars and possessions safe.
If there is no working solution to deter thieves, preventing car theft is perhaps the best solution to keeping our society safe.
Keep your car keys in a safe place at all times, make sure your car is locked when you leave it unattended and if you can afford it, invest in a tracking system with an immobiliser. It might cost a few hundred dollars, but it might also one day help save someone's life.
Update: QLD Police have blamed the Fast & Furious franchise for the ever increasing car thefts in QLD