By now, the Porsche Cayenne story is well known. The first-generation was released in 2003 to take on the BMW X5 and Mercedes-Benz GLE (then ML), and quickly became a roaring success.
Now into its third generation, the Cayenne was the second-best selling Porsche model behind only the smaller, more affordable Macan in 2019.
The game waits for no-one, though. There's absolutely nothing wrong with the regular Cayenne, but a growing number of rivals are offering less practical, more stylish (theoretically) versions of their big crossovers. Believe it or not, the BMW X6 is a third-generation product.
Which is where the Cayenne Coupe comes in. The recipe is simple: take one Cayenne, and give it a sloping back and sides.
Is the finished product another polished, poised crossover from Porsche?
How much does the Porsche Cayenne Coupe cost?
Pricing for the Cayenne Coupe kicks off at $128,000 before on-road costs, up $12,400 on the more practical Cayenne wagon.
As with anything Porsche, there are plenty of options with which owners can customise their cars. Our tester was optioned to $152,570 before on-roads.
The extra $24,570 came thanks to a sports exhaust with gloss black tailpipes ($5970), 21-inch wheels with wheel arch extensions ($5880), LED headlights with Dynamic Lighting ($2860), keyless entry ($2420), Dolomite Silver paint ($2300), tinted LED taillights ($1750), the textured aluminium interior package ($1630), front seat heating ($910), and ambient lighting ($850).
What do you get?
Despite our tester coming with a Hyundai Kona's worth of options, standard spec for the Cayenne Coupe is actually relatively generous.
The entire range features an active suspension as standard, while the base model rides on 20-inch alloys. Quad pipes are also standard on the outside, along with automatic LED headlights, LED taillights, automatic wipers, and auto-dimming mirrors.
Dual-zone climate control is standard, and the Cayenne Coupe gets tinted windows and a fixed panoramic glass roof – complete with a proper sliding shade, which is essential to stop your German SUV becoming an expensive greenhouse in summer.
Sports seats with integrated headrests replace the more conventional units from low-end Cayenne wagons, complete with eight-way power adjustment up front and memory for the driver.
In keeping with its sportier billing, a four-seat configuration is standard in the Cayenne Coupe, but proper three-seat rear bench is a no-cost option. Regardless of which is selected, there are ISOFIX points on the outboard rear seats.
The cabin is finished in 'partial leather', although full leather is available, and the sloping tailgate is powered as standard.
Porsche only offers one flavour of infotainment, with the entire range featuring a 12.3-inch central touchscreen and two 7.0-inch displays in the instrument binnacle. Satellite navigation, DAB+ radio, wireless Apple CarPlay, and connectivity with the Porsche Connect app are all standard.
A 10-speaker sound system is standard, with the option of a 14-speaker Bose setup.
That's not to say it's perfect. Keyless entry should be standard at this price, not a $2420 option. Likewise seat heating, which adds $910 to the price.
Is the Porsche Cayenne Coupe safe?
The Cayenne Coupe hasn't been crash tested, but the Cayenne wagon scored five stars in Euro NCAP testing conducted in 2017.
It returned a 95 per cent score for adult occupant protection, 80 per cent for child occupant protection, 73 per cent for pedestrian protection, and 62 per cent for safety assist.
In Australia, autonomous emergency braking, lane-keeping assist, a surround-view camera and parking sensors, blind-spot monitoring, and adaptive cruise control are all standard.
What is the Porsche Cayenne Coupe like on the inside?
The Cayenne Coupe is lovely inside, there's no other word for it. Everything you touch feels high quality and the latest Cayenne cabin still looks modern – it even smells good. Every brand has a unique scent, we'd argue Porsche has a nicer one than most.
Although you're sat high off the road, the driver's seat drops down low in the cabin. It has a huge range of adjustment for taller drivers, while the seat itself blends firm, sporty bolstering with long-haul comfort.
It isn't a full-blown GT wheel, but the steering wheel and paddles in the Cayenne isn't what you'd call basic. The mode selector makes a satisfying click when you turn it, and the scroll wheels on the spokes are pleasingly tactile. Points also go to Porsche for giving the Coupe a proper set of metal paddles.
The driver is faced with a modern twist on the classic five-dial Porsche instrument binnacle. Although there are two screens, the analogue rev counter and low-set digital speedometer still dominate proceedings.
The dials on each side can be customised to display trip information, details about the car's vital signs, and mapping data, along with the date, time, and temperature.
Porsche has done an impressive job balancing its classic design language with the high-tech demands of 2020 buyers here – the dials are instantly recognisable, but eminently smarter than those that've gone before.
Gone is the button-heavy centre console of older large Porsches, replaced with a gloss-black transmission tunnel that houses haptic touch buttons. It's a clean solution, and the climate controls, infotainment shortcut buttons, and volume knob all fall easily to hand.
But neat freaks like me will want to have a microfibre cloth on hand to wipe away greasy fingerprints, because the Cayenne is an absolute magnet for them.
Porsche's latest infotainment system is excellent. Check out our full infotainment review for a more in-depth breakdown, but the short version is that once you're past the slightly fiddly setup phase it's a cinch to use, and offers all the functionality of its rivals.
Where coupe-bodied crossovers often fall down is in the rear, where the sportier roofline compromises headroom, but the second row of the Cayenne Coupe isn't a torture chamber.
Legroom is really impressive. I'm just over two metres tall, and could sit behind myself with a bit of leg spreading – which essentially means you won't struggle to carry a carload of six-footers.
Headroom is acceptable, thanks in part to rear seats that have been dropped 10mm compared to the regular Cayenne. My hair is grazing the roof lining, which means even tall teenagers will be able to sit back there without trouble.
Porsche says you'll get 625L in the boot with the rear seats in place and 1540L with them folded.
The highlight of the Cayenne's cabin, though, is the build quality. It just feels rock solid from behind the wheel, and all the materials are high quality. Even the indicators are nicely damped.
Our only complaint? A slightly creaky bolster on the right-hand side of the driver's seat.
What's under the bonnet?
Power in the base Cayenne Coupe comes from a 3.0-litre turbocharged V6 petrol engine making 250kW of power and 450Nm of torque.
It's put to all four wheels through a permanent all-wheel drive system and an eight-speed torque converter automatic transmission.
Porsche says it will use 9.9L/100km on the combined cycle, with CO2 emission of 225g/km.
How does the Porsche Cayenne Coupe drive?
It might be an SUV, but the Cayenne Coupe still has a thread of Porsche-ness running through its veins. It feels indomitable.
There's more weight to the steering than you get in a BMW X5 or Audi Q7 at low speeds, and the initial off-centre movement is a bit slower, which makes the Cayenne Coupe feel more purposeful and planted, even at low speeds.
It isn't a truck in the city though. The steering is still light enough that you can park one handed, and the surround-view camera is excellent. There are no excuses for scraped wheels or bumpers.
Porsche has worked its magic with the low-speed ride, too. Body control is rock solid, but even on 21-inch wheels the big Cayenne never feels harsh over hard-edged hits. Potholes, speed bumps, and expansions joints are deftly handled, which is no mean feat.
As the speed rises, the Cayenne Coupe just feels rock solid. Our week with the car was a Melbourne special, with lashing rain and persistent howling winds, but the big Porsche was unfazed by it all.
Even at highway speeds it just hunkers down and barrels through, crushingly competent and comfortable. It's not an option in Australia, but Paul Maric had the chance to experience the Cayenne Turbo S E-Hybrid at 250km/h on the autobahn last year, and says it was hunkered down and hungry for more.
Not even the sharpest engineers in Stuttgart can bend the laws of physics, but the Cayenne Coupe disguises its 1972kg mass impressively in the corners. Body roll is well contained, and the all-wheel drive system will shuffle torque towards the rear axle when boot the throttle coming out of a corner for a lovely rear-driven feeling.
There's no getting away from the car's weight. You can't sling it around like a 911, but it handles far better than any two-tonne crossover has the right to. In the most aggressive of its three modes the dampers stiffen up for ever better body control, but even in their most comfortable setting the Cayenne is well tied down.
If there's weak point it's the engine. There's nothing wrong with it, but it doesn't quite sparkle like the rest of the package.
With 250kW and 450Nm on tap, it's far from slow. The 100km/h sprint is dispatched in six seconds, and flat out you'll be doing 243km/h.
Peak torque comes on tap at just 1340rpm and hangs around until 5300rpm, so it will happily pull from low in the rev range. The eight-speed automatic transmission shuffles to the tallest possible gear on light throttle inputs, and the engine has enough low-down twist to saunter along below 2000rpm.
Bury the throttle and there's a noticeable shove in the back. The transmission is quick to respond when you ask for more, snapping down to second or third for more punch.
There's a hard-edged, gravelly bark from the exhaust when you really put your foot down, especially when the car is locked in to Sport Plus mode. The optional sports exhaust can also be put into loud mode when the car is set to Normal, though.
Noise costs extra
Be careful with the options
The Cayenne Coupe has a hard-edged bark with the exhaust in loud mode. Make sure you pay the extra for the Sports Exhaust, though
It's a shame there isn't a shortcut button on the transmission tunnel next to the switch for the adaptive dampers, because we dove into the menus to make it louder every single drive.
Peak power doesn't come on song until 6400rpm so there's joy to be had revving it out to redline, but the needle doesn't really zing round the tachometer. Do you need more go? Absolutely not. But that doesn't mean it wouldn't be nice.
The eight-speed automatic also lacks the crispness of Porsche's excellent dual-clutch transmission, although shifts are still eye-blink fast when required.
The fact it's a torque converter makes it a smoother, more natural companion at low speeds, which makes sense given the Cayenne is likely to spend more time on the school run than being hustled at ten tenths.
How much does the Porsche Cayenne Coupe cost to run?
The Cayenne Coupe has a three-year, unlimited-kilometre warranty like the wider Porsche range. Although it's in keeping with the likes of BMW and Audi, Mercedes-Benz now offers a five-year, unlimited-kilometre coverage period.
Servicing is required every 12 months or 15,000km. Porsche hasn't followed the lead of its German rivals in offering capped-price servicing, but Porsche Centre Canberra quotes $695 for an oil maintenance service, and $1295 for an inspection service.
It also quotes $225 for a brake fluid change every two years, $420 for spark plugs every 45,000km or four years, $380 for 'additional maintenance' every 60,000km or four years, and $210 for 'additional maintenance including air filter' every 120,000km or four years.
CarExpert's take on the Porsche Cayenne Coupe
The normal Cayenne wagon is more practical than the Coupe, and costs less – options notwithstanding. It's the car we would be buying.
But we're not here to shame people for wanting something a little sexier, so that's the last time we'll mention it. If you want a coupe crossover at this end of the market, the Cayenne Coupe is the one to have.
It's arguably the most handsome of its kind, has one of the nicest interiors, and is seriously impressive in the bends. There's also the draw of that Porsche crest, which is worth its weight in gold.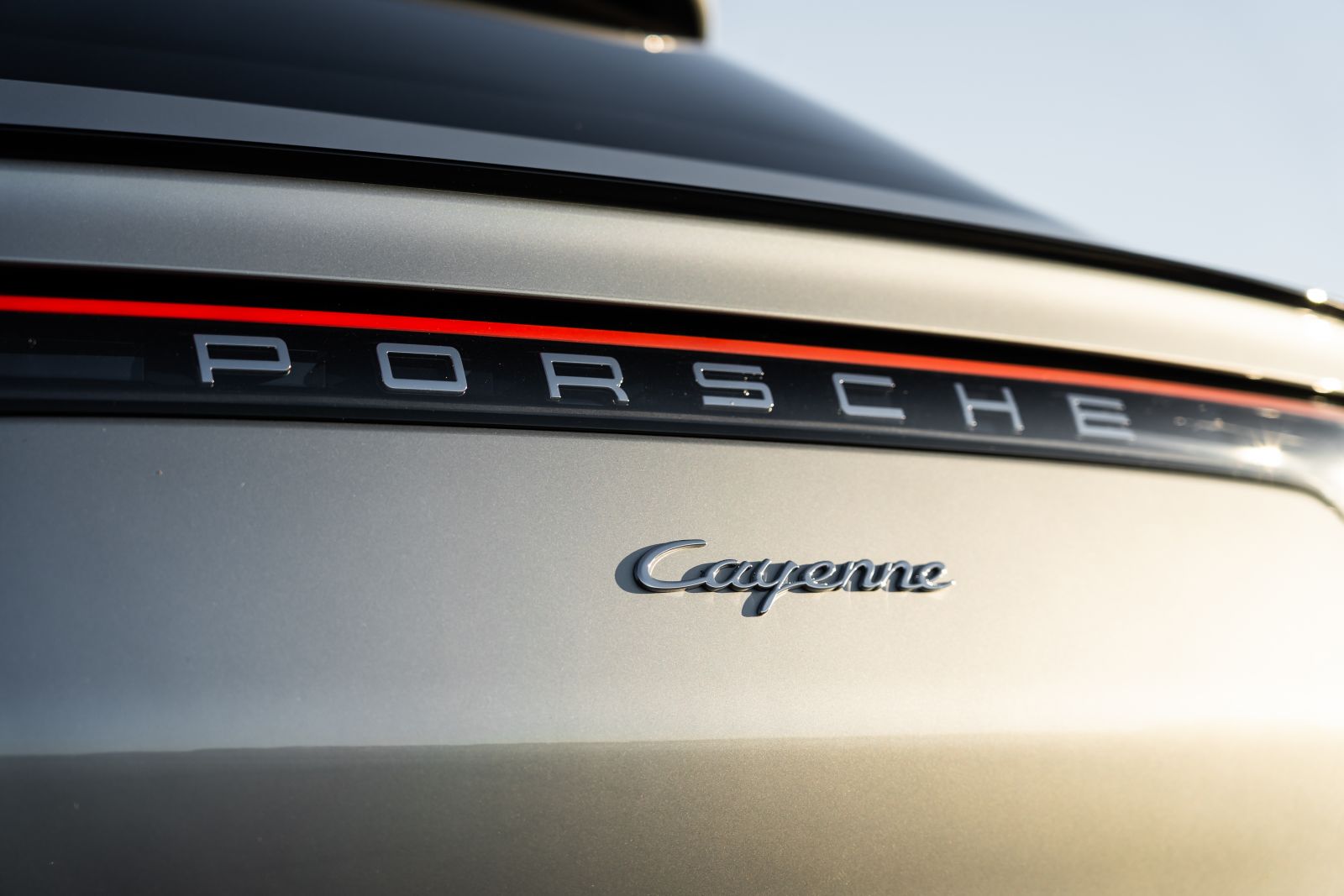 More power would be nice, though. I'd be stretching to the Cayenne S Coupe if possible, with its 324kW of power and 550Nm of torque.
There's nothing wrong with the base model (and our non-S tester was still $15,000 cheaper than an unmolested Cayenne S despite more than $20,000 worth of options, which represents good value), but more grunt is always welcome.
As for the ideal spec? It would look pretty similar to the car on test here. I would sub the wheels pictured for the racier Spyder units, forget about the interior aluminium package, and opt for a five-seat cabin.