You can order your groceries or your electronics online, so why not your car?
That's what Volkswagen is arguing, as it enhances its online ordering system.
The company first introduced online ordering in Australia with the new T-Roc SUV, which was eligible for pre-order in January.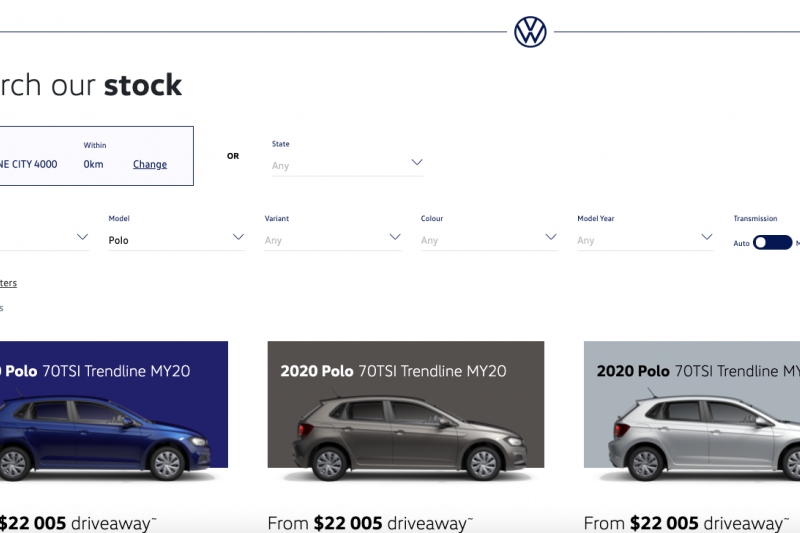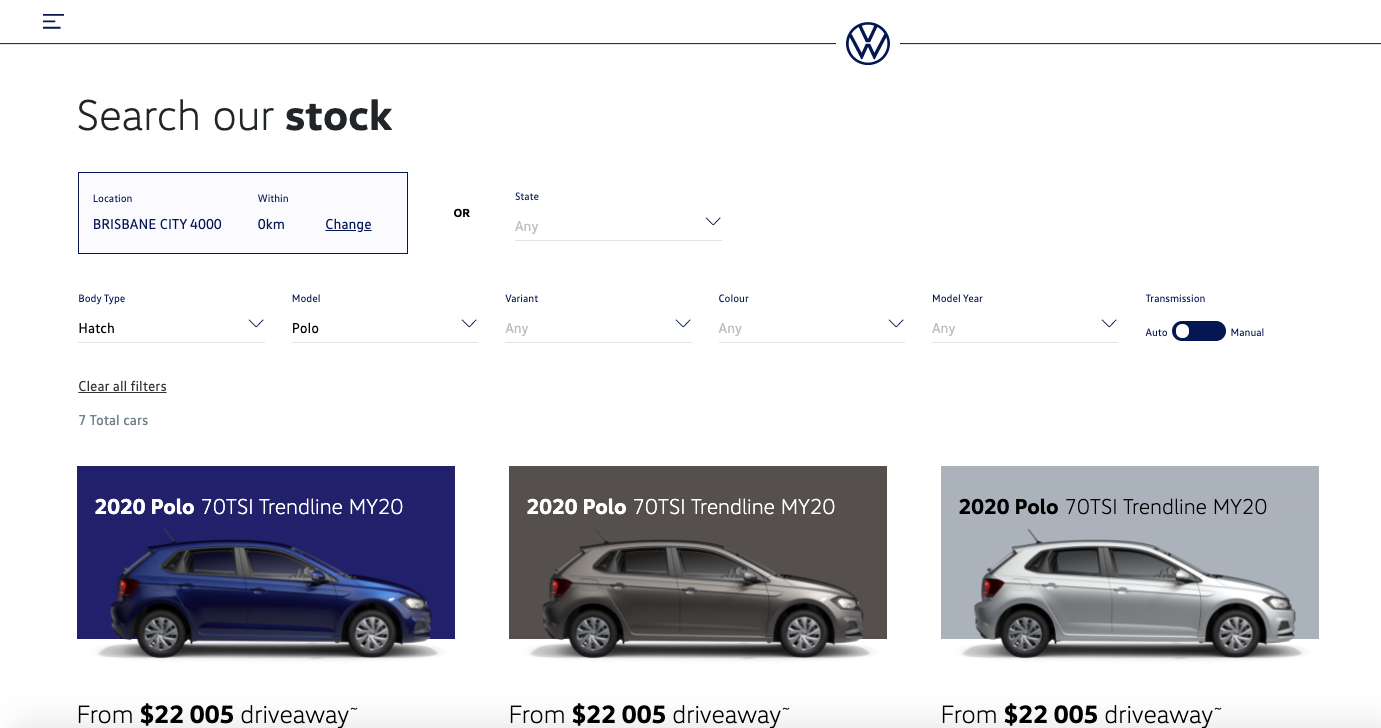 Now, you can purchase any Volkswagen directly from dealer stock by using the build and order tool. Volkswagen is also rolling out the functionality to find vehicles that are in stock but not yet at a dealership.
Once you've configured your car the way you want it, you can enter your details, select your preferred dealer, and put down a $500 deposit.
Your chosen dealer will contact you within 48 hours to finish the transaction and organise delivery.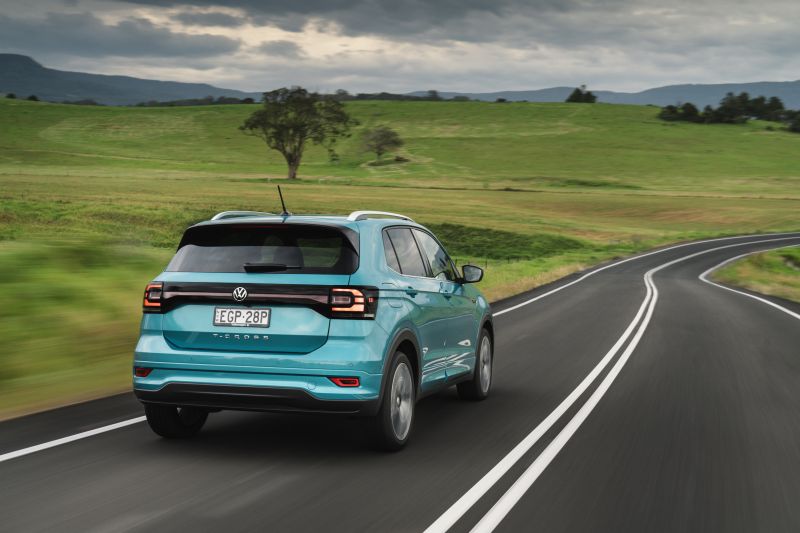 Volkswagen also offers free online trade-in estimates for your existing car and has even started running time-sensitive Click Frenzy deals on its site.
Few companies offer this kind of online ordering in Australia.
Hyundai's Click to Buy allows you to order online from 42 dealerships nationwide, make an offer and then, if it's approved, finalise the purchase and have the car delivered to your door. 
Toyota's online ordering system allows you to select a vehicle and put down a refundable holding deposit. You'll then need to pick up your car.