The board of the Volkswagen Group has formally given its seal of approval to a global alliance with Ford centred around jointly developing utes, vans, electric vehicles and autonomous vehicle technology.
One of the first acts of the new partnership will be to pool resources for the next-generation Ford Ranger and Volkswagen Amarok utes, with Ford responsible for engineering and manufacturing the new trucks.
The two automakers will also collaborate on vans, with Volkswagen taking the lead role for a city delivery van, and Ford taking charge for the one-tonne segment.
In addition to this, Ford will use the Volkswagen Group's MEB electric car platform to make a new EV targeted at Europe.
Volkswagen says both companies are hoping to "realise significant synergy effects from shared development costs as well as production synergies".
Volkswagen says it also considering making an investment in Argo AI, the Ford division currently working on developing self-driving delivery vans and other autonomous car technology.
The companies are also said to be considering other projects.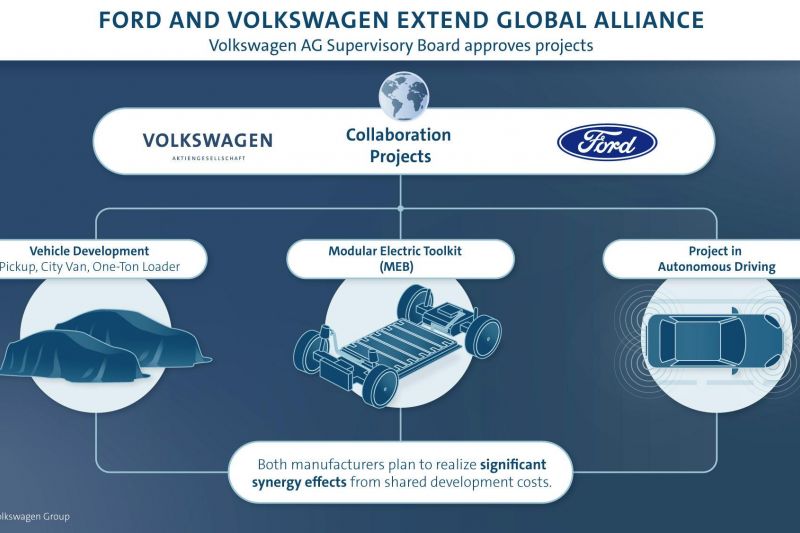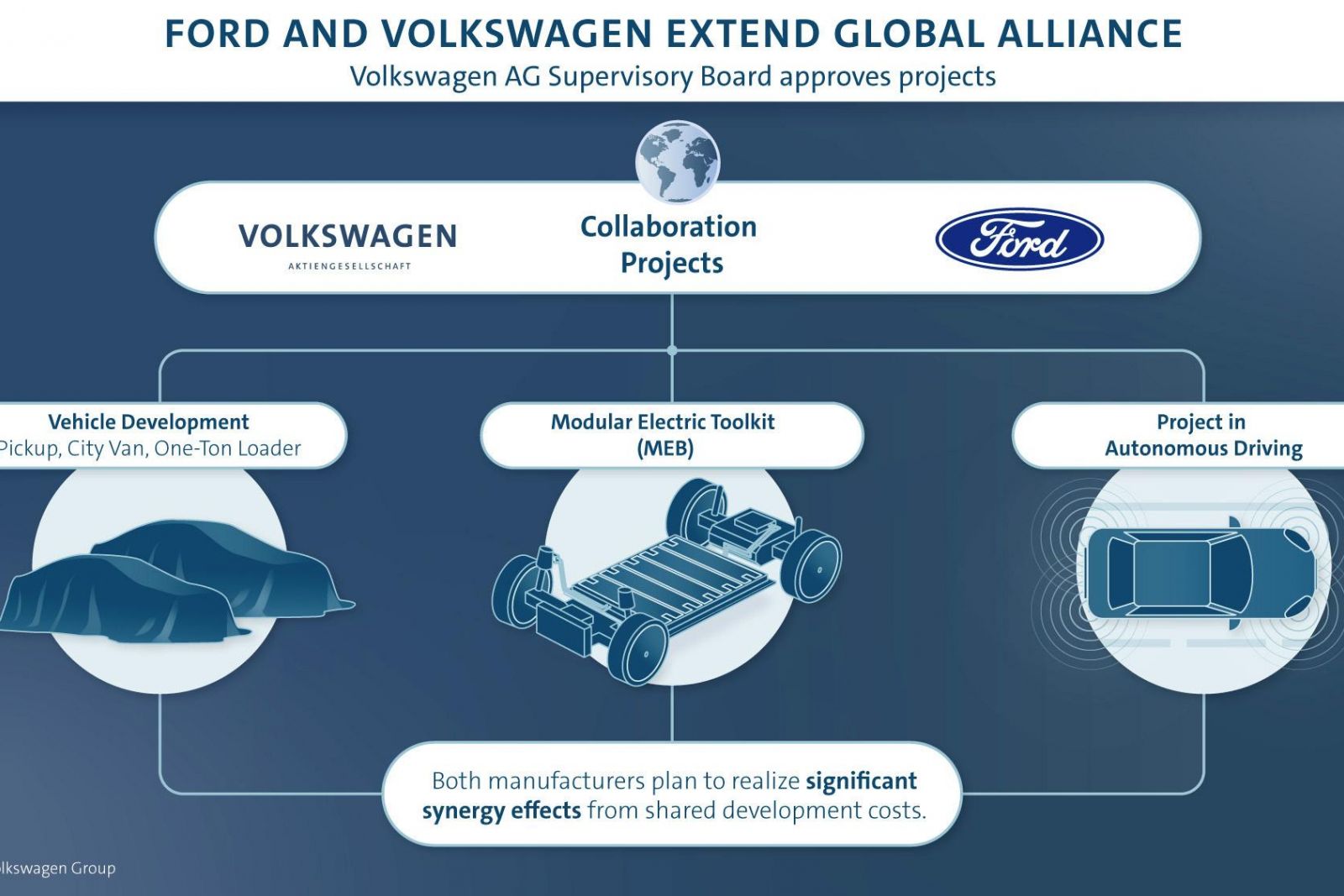 Although it is being billed as an alliance, it's not on the same level as the Renault-Nissan-Mitsubishi Alliance, which involves member companies having significant shareholdings in each other.
The Ford Volkswagen partnership has not seen any shares change hands.