What happens if you put a Porsche 993 engine into a Volkswagen Kombi? You get a very powerful brick on wheels.
'Race-Taxi' is no ordinary Kombi, as you will have already guessed. Swiss fellow Fred Bernhard built it over five years, which saw him start off with a later model T3 van and swap it for a 'split-window' Kombi body.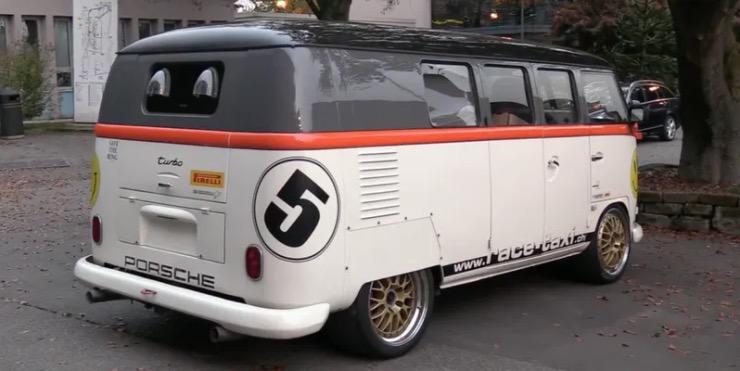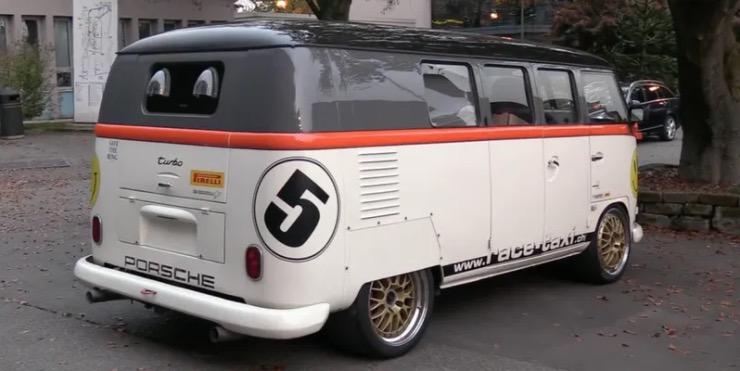 To the untrained eye, the Volkswagen looks fairly stock from the outside, apart from it being lowered and gaining some racey gold rims. You wouldn't even notice the body has been widened 21 centimetres, which would've been no easy task.
The Porsche and Turbo badging on the rear is the only giveaway to its powertrain. The 3.6-litre 993 Bi-Turbo engine rockets the Kombi along with 395kW of power and 757Nm of torque. (But perhaps this new 372kW Singer/Williams air-cooled option would be a more appropriate fit…). The engine was sourced from a totalled 993 turbo, but was given a new home in the van.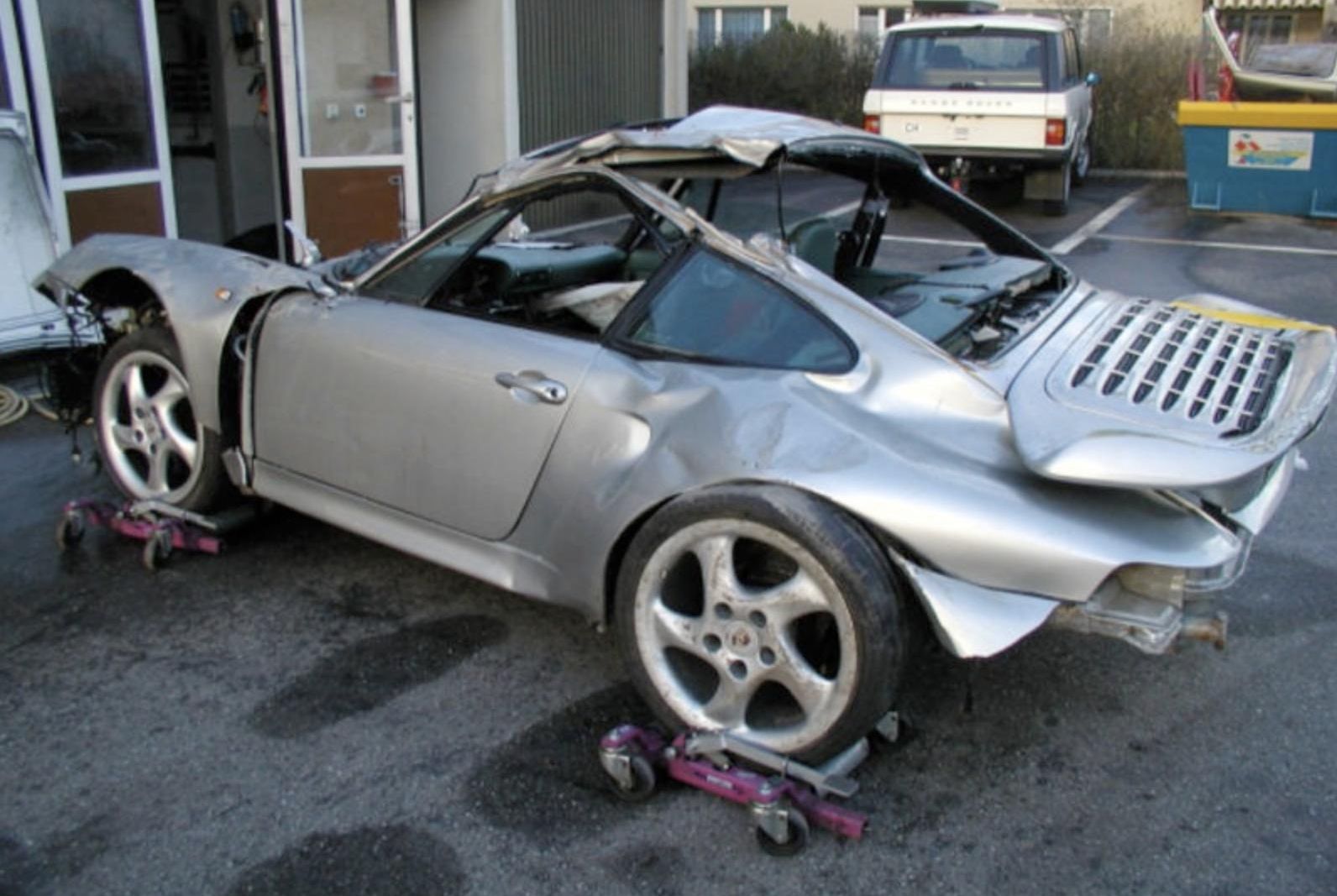 The cabin has been highly modified, with a roll-bar, removable steering wheel, racing seats, and comes complete with a Shane Warne figurine on the dash.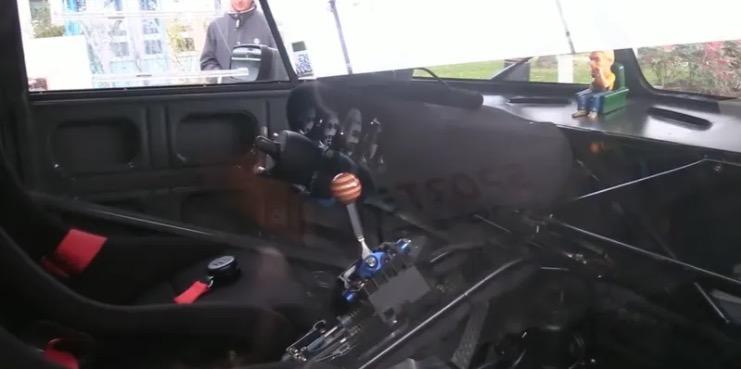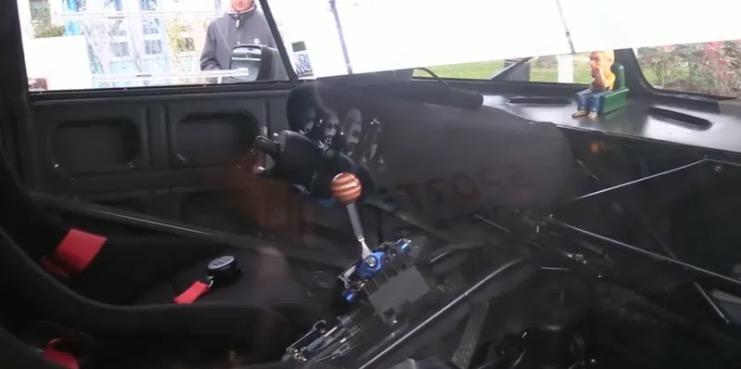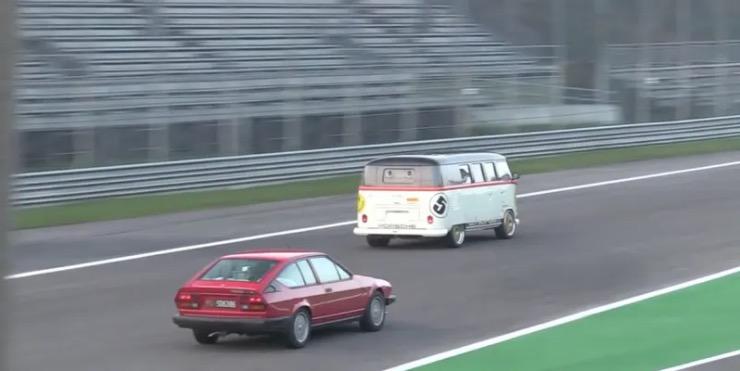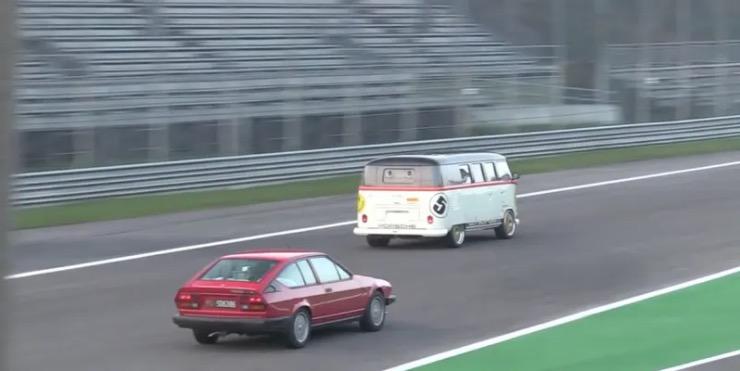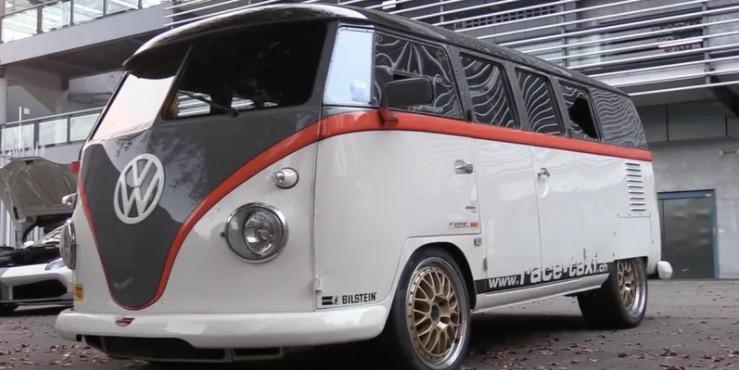 Unfortunately, we don't get to see Race-Taxi's full potential in this video, as it was carrying two passengers at the time for a charity event at the Monza Circuit. Still, we do see it pass a Ferrari F355 down the straight, which is something you don't see every day.
The entire build blog for the car no longer seems to be active, but we have some archived images from the build thread included below.
We doubt this machine is street legal, with no registration plates present, plus the video shows it being loaded into the back of a truck after a race meet. A pity, because it would've made the perfect sleeper at a set of traffic lights.
Thanks to 19Bozzy92 for the video. You can follow more of Bozzy's content on his YouTube.