There's a famous quote attributed to Henry Ford. On the Model T, he reportedly said, "Any customer can have a car painted any colour that he wants so long as it is black."
Over a century later, Elon Musk has said buyers of the upcoming Tesla Cybertruck can have their car in any colour or finish, so long as it's unpainted stainless steel.
Responding to a query on Twitter, the Tesla CEO has confirmed the Cybertruck won't be available in any colours.
You will be able to wrap it in any color or pattern

— Elon Musk (@elonmusk) April 14, 2020
That means all Cybertruck models will use Tesla's Ultra-Hard 30X Cold-Rolled stainless steel structural skin.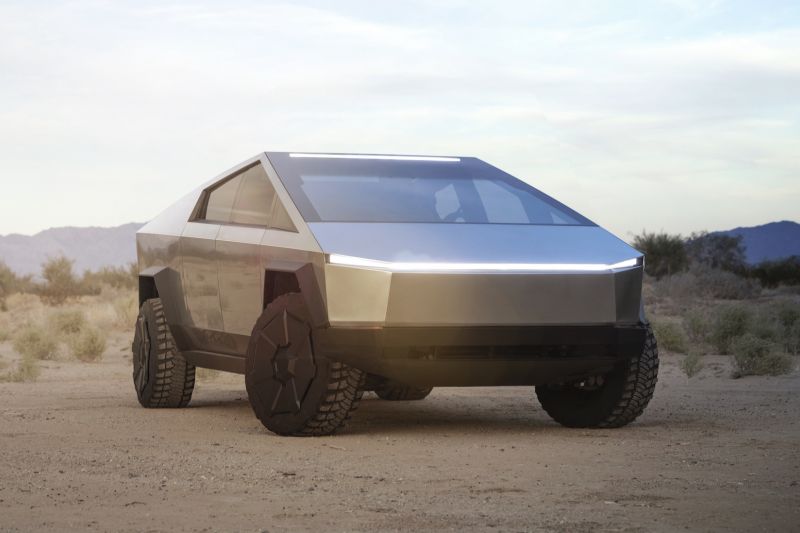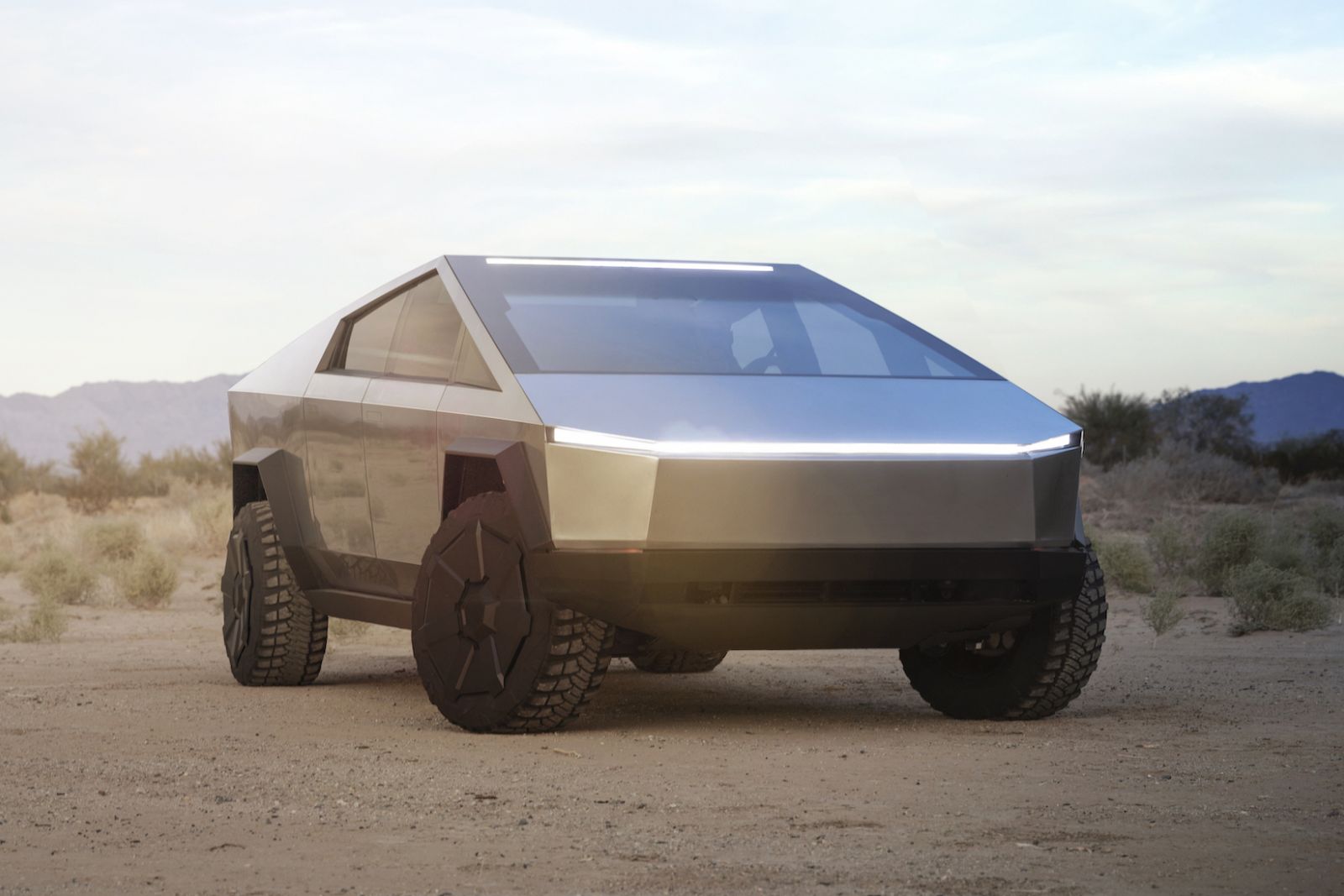 With no factory paintwork planned for the Cybertruck, buyers seeking colour will need to buy aftermarket wraps.
Whether Tesla will maintain this stance throughout the entirety of the Cybertruck's production run isn't yet clear.
The Model T eventually offered other colours. Black was only mandatory for the first 12 years of its run, as it dried faster than other paint colours.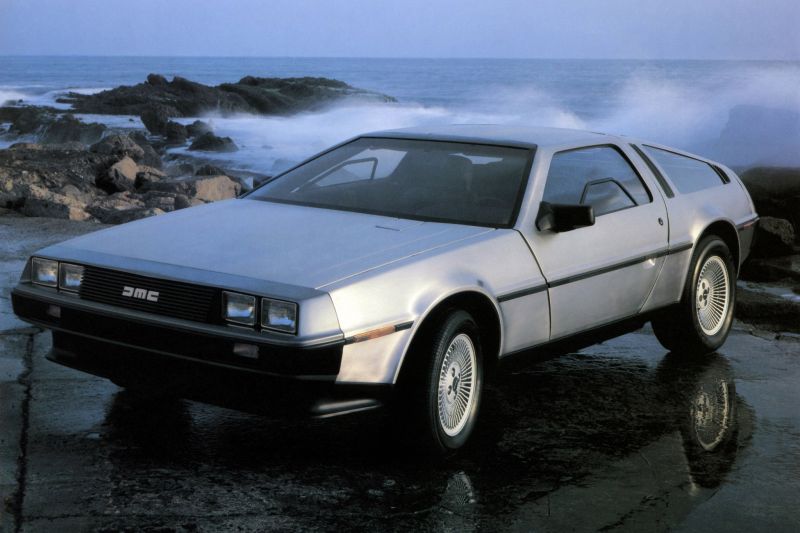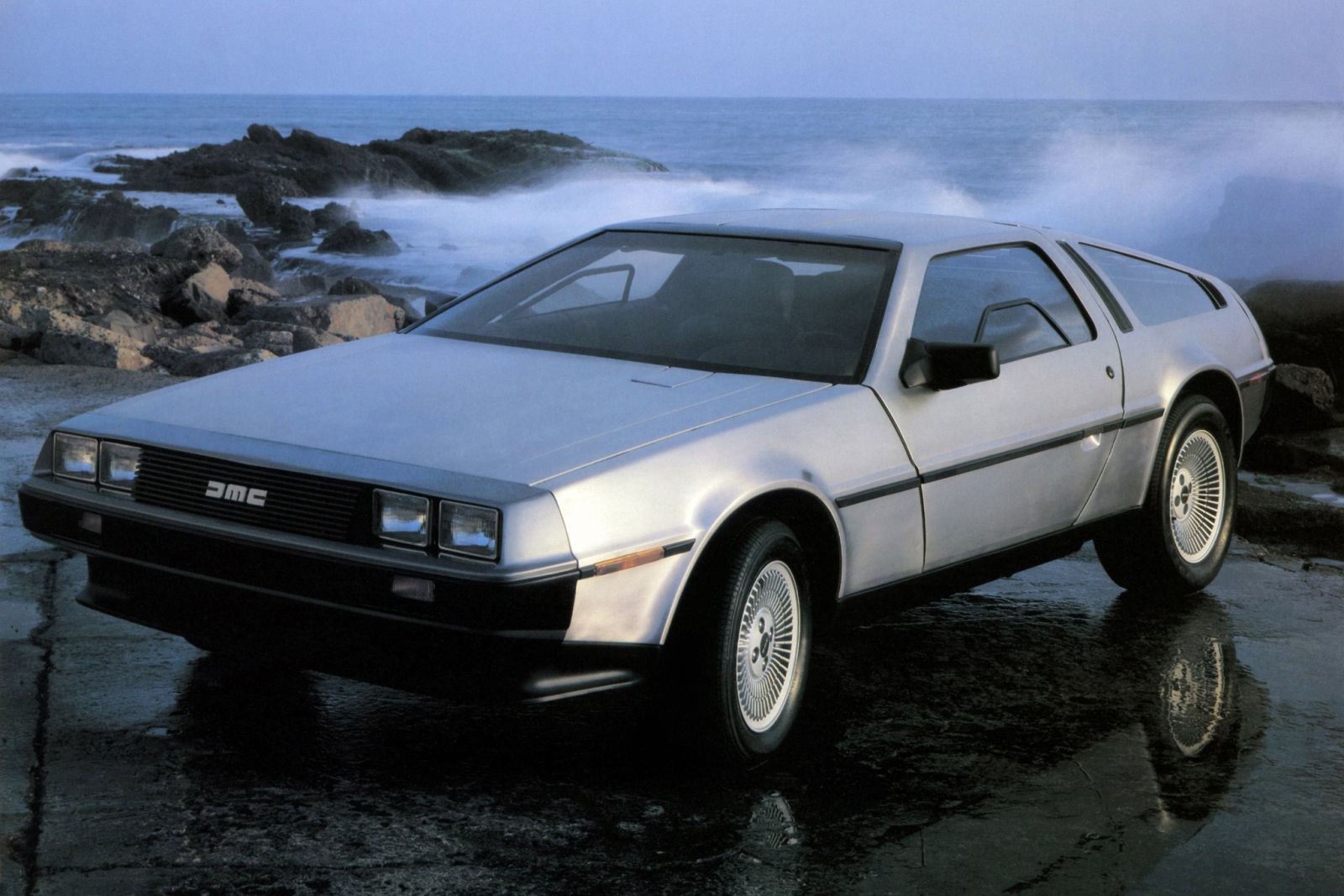 As a much more contemporary example, the DeLorean DMC-12 only offered its iconic stainless steel finish during its truncated run.
The DeLorean Motor Company did, however, explore the option of offering colours but no such models left the Northern Ireland factory.
But for its initially long waiting list, the DMC-12 quickly proved to be a high-profile failure. It only really achieved widespread desirability after its appearance in the Back to the Future franchise.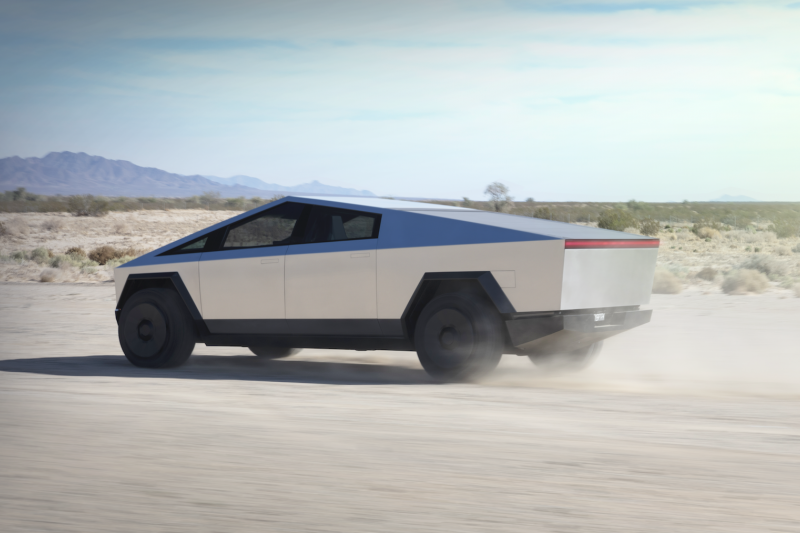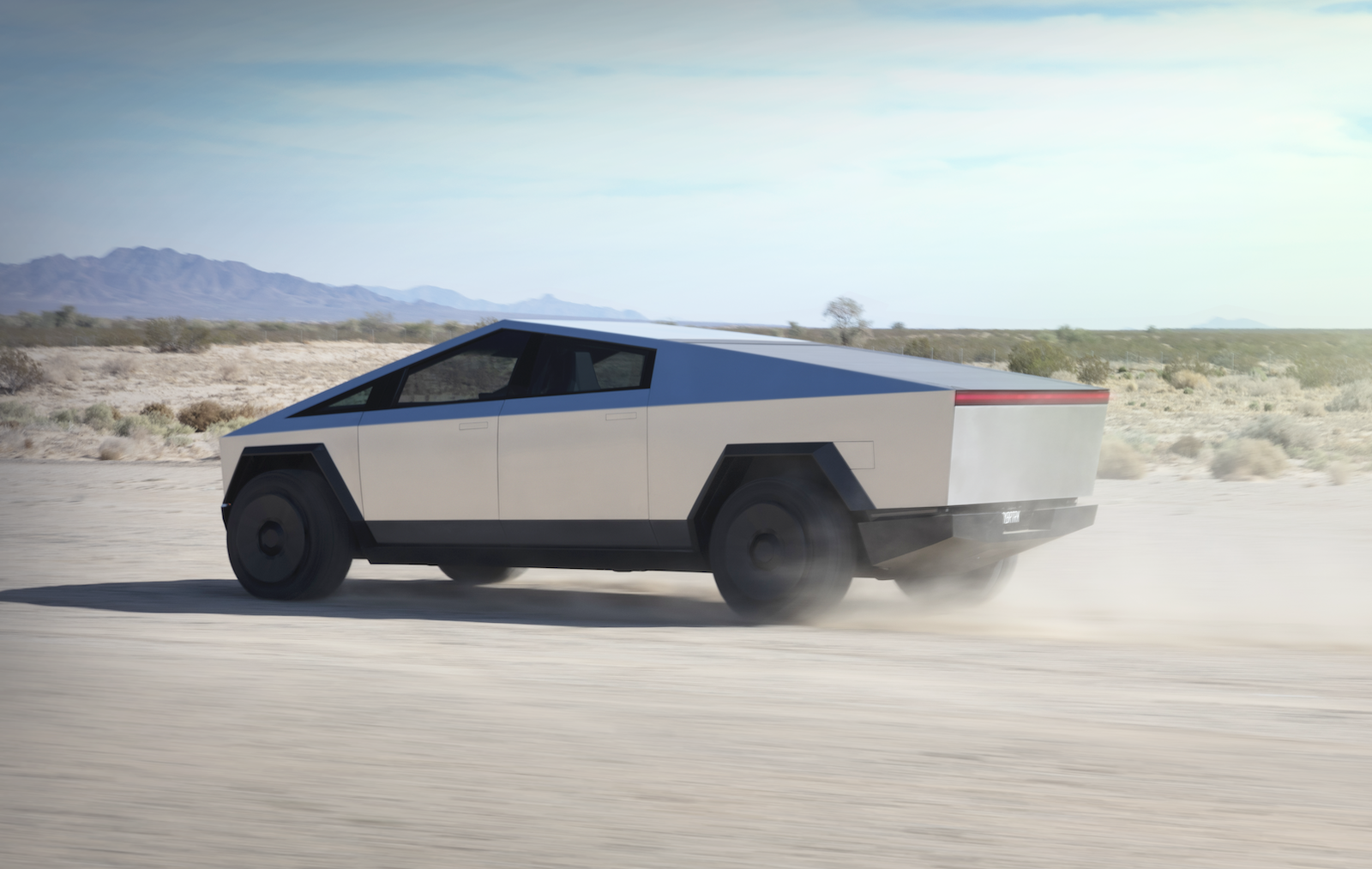 In contrast, the Cybertruck is a product from an established if still fairly young brand.
Production is set to begin in 2021.
It'll offer the choice of a rear-wheel drive model with a single electric motor or either dual-motor or tri-motor all-wheel drive models.
Orders are already open for the Cybertruck in Australia though local pricing has yet to be released.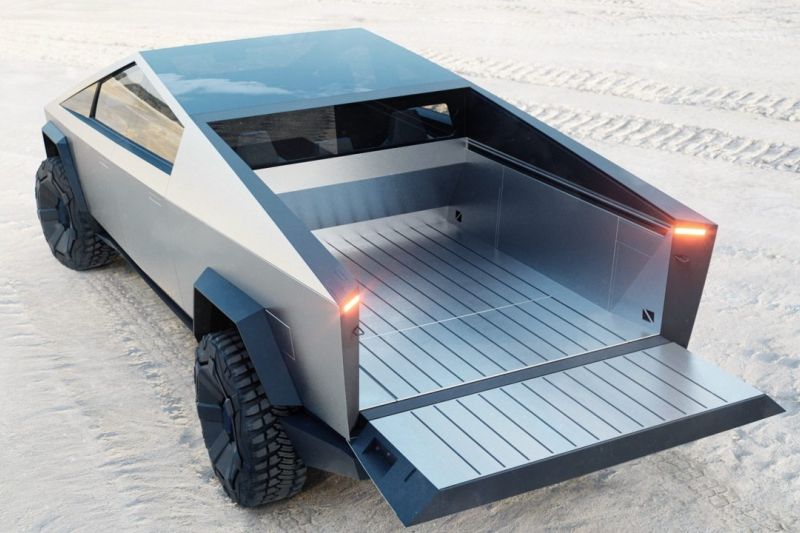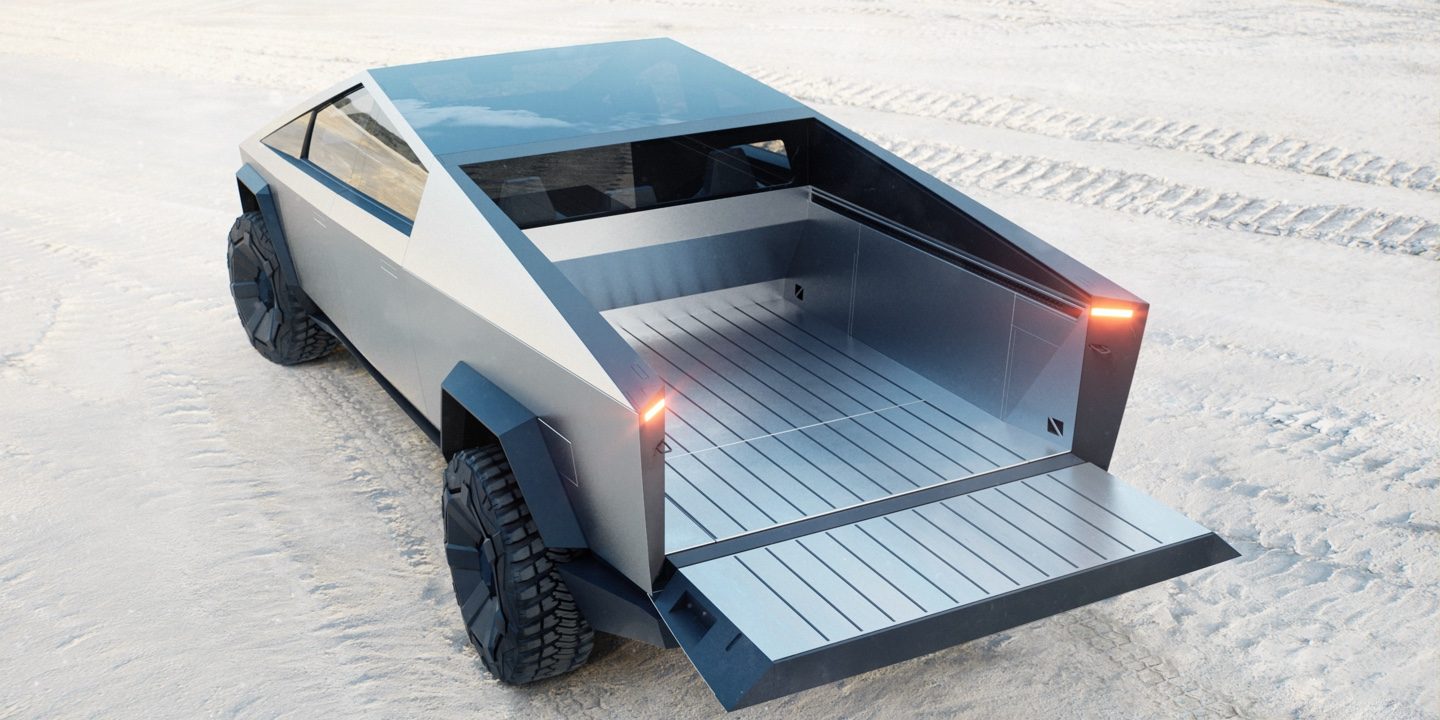 The single-motor model promises to reach 60mph (96km/h) in around 6.5 seconds while offering over 400km of electric range and over 3400kg of towing capacity.
The dual-motor model lowers the 0-60mph time to 4.5 seconds but increases the electric range to over 480km and towing capacity to over 4500kg.
Finally, the tri-motor Cybertruck reaches 60mph in a rapid 2.9 seconds while offering a claimed 800km of range and towing capacity of 6350kg.
All Cybertruck models will feature standard Autopilot and adaptive air suspension.