A local ute conversion of the latest Suzuki Jimny has gone on sale across the ditch in New Zealand.
The brand's local distributor has sliced off the rear half of the SUV, and replaced it with an aluminium tray.
The interior looks pretty polished, and it includes a small carpeted storage area behind the front seats.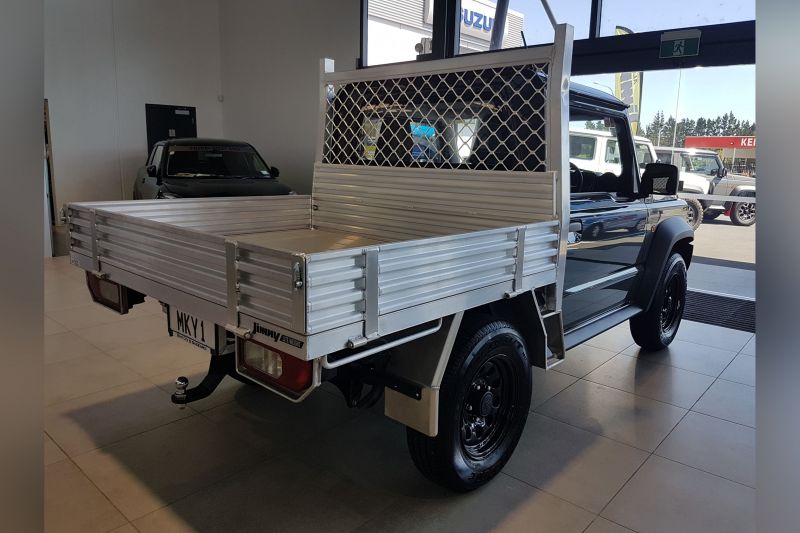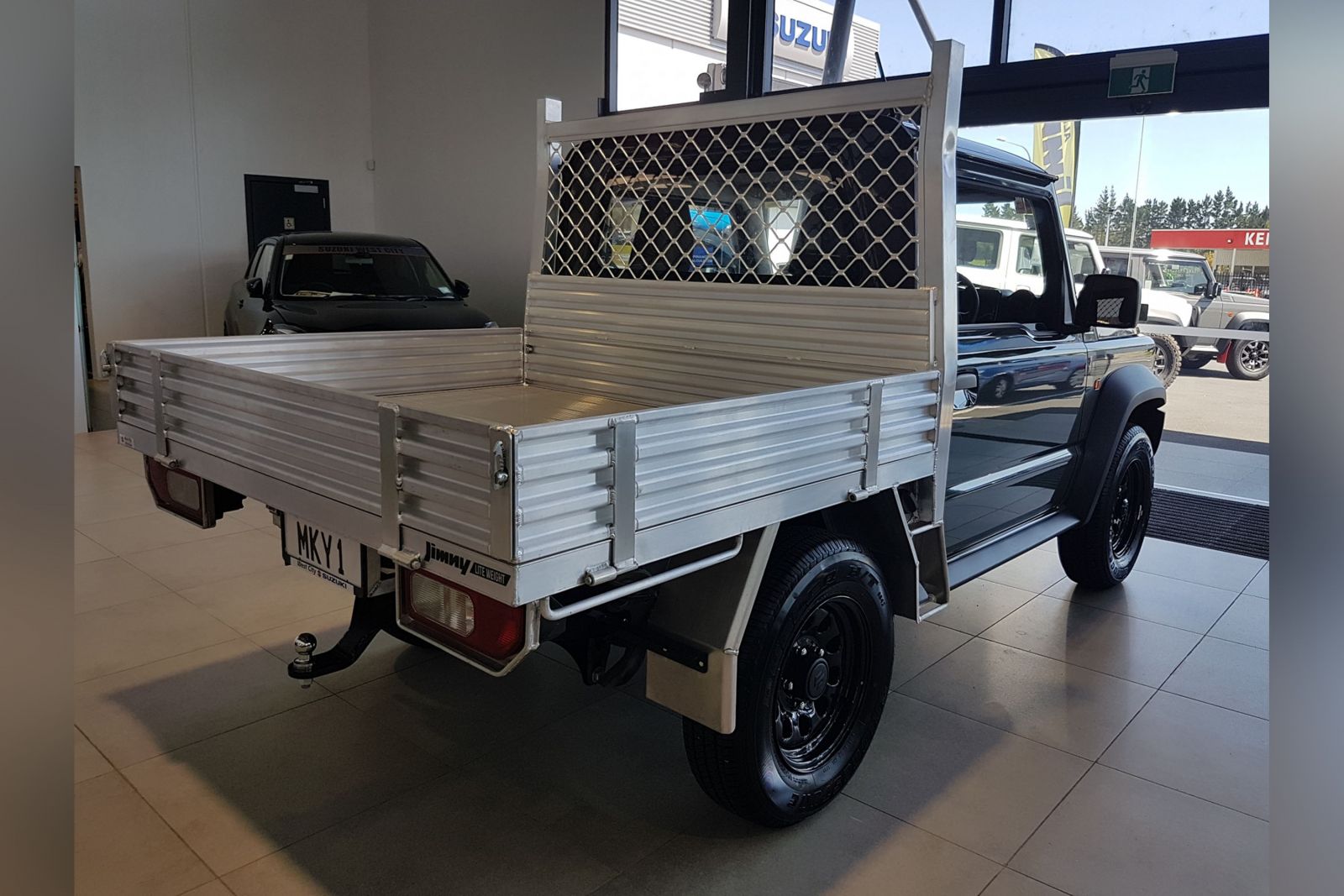 Under the bonnet, the Jimny ute is powered by the standard 1.5-litre four-cylinder engine making 75kW of power and 130Nm of torque, hooked up to a five-speed manual and four-wheel drive.
The ute has a pretty basic spec level, with steel wheels, a non-touchscreen stereo system not offered in Australia, and cloth seats.
Cute and as desirable though the Jimny ute is, we don't know if it will be setting the sales chart alight.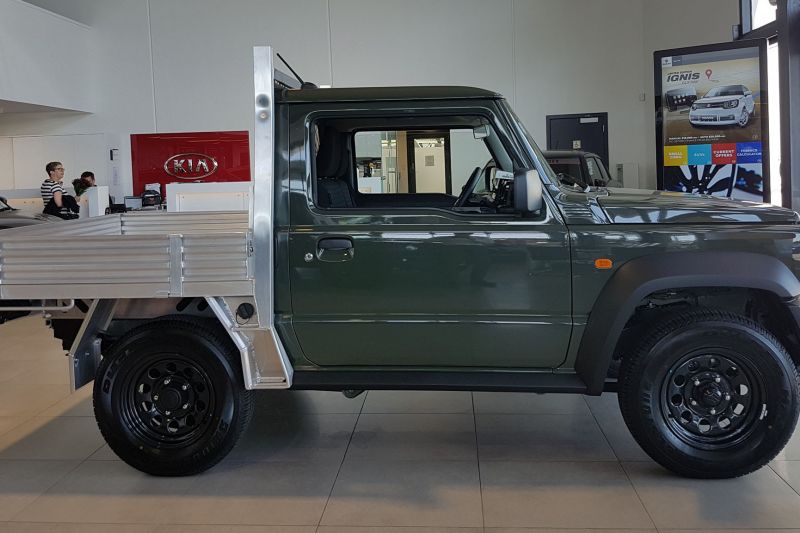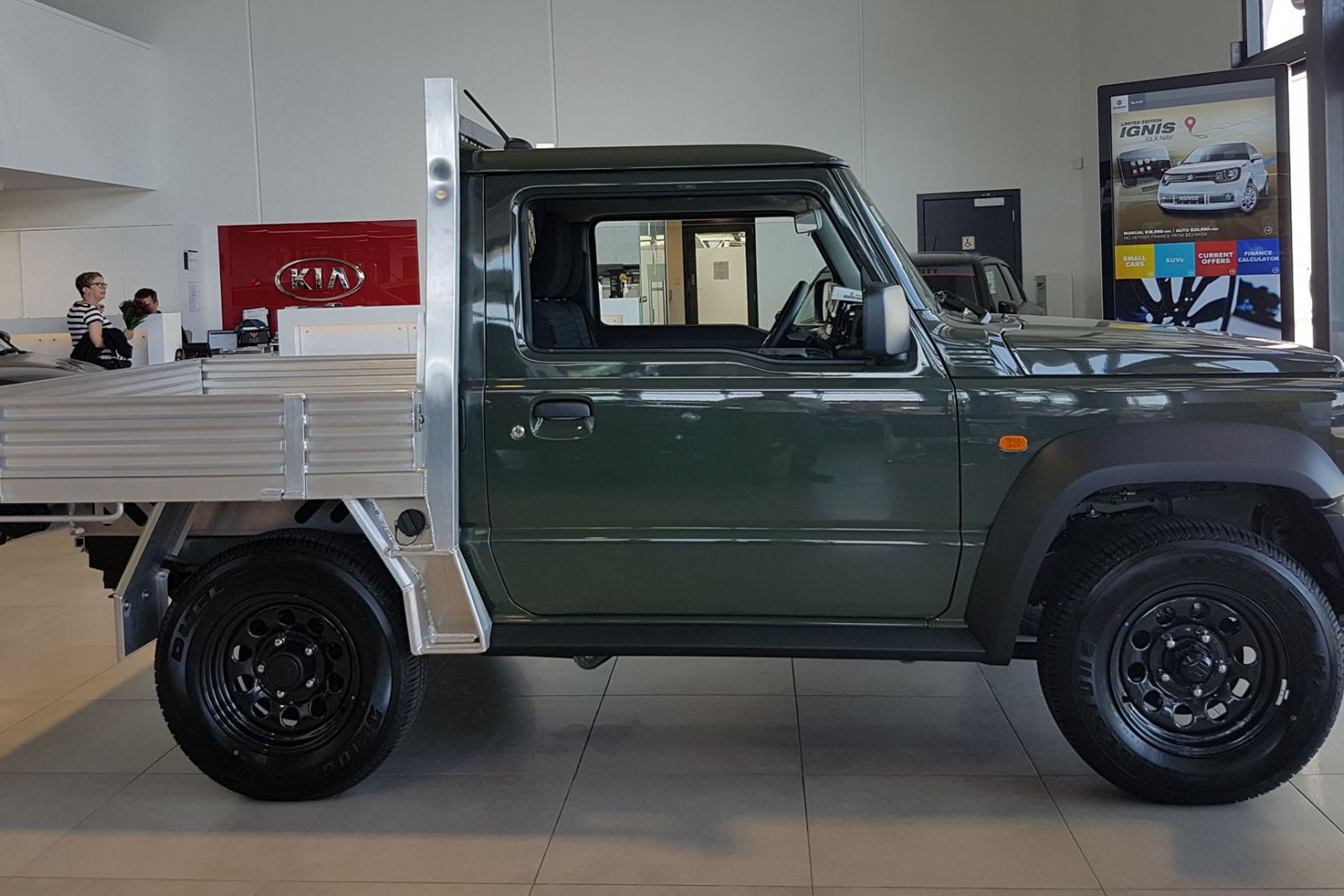 The conversion is NZ$12,000 ($11,900) more expensive than the entry-level Jimny on which it's based, pushing the price to NZ$37,990 ($37,670).
That's only NZ$1000 less than a dual cab Toyota HiLux, albeit one with only rear-wheel drive.
One would imagine a factory-made Jimny ute would be considerably more affordable.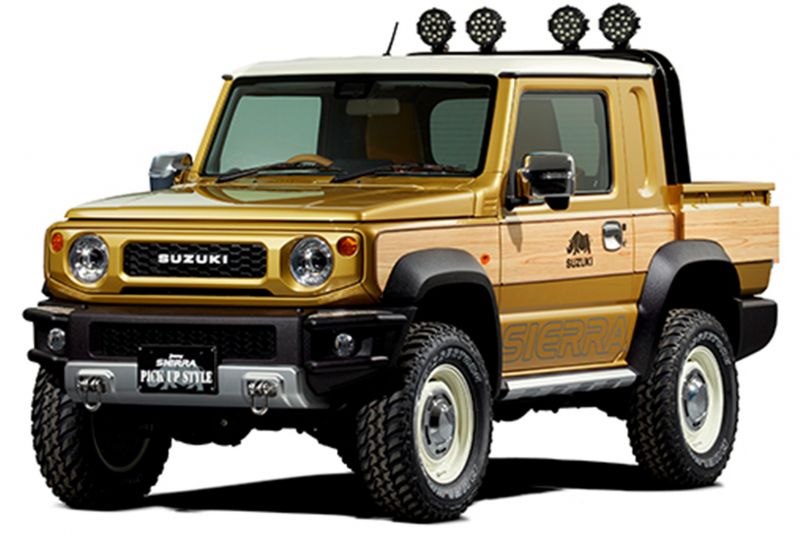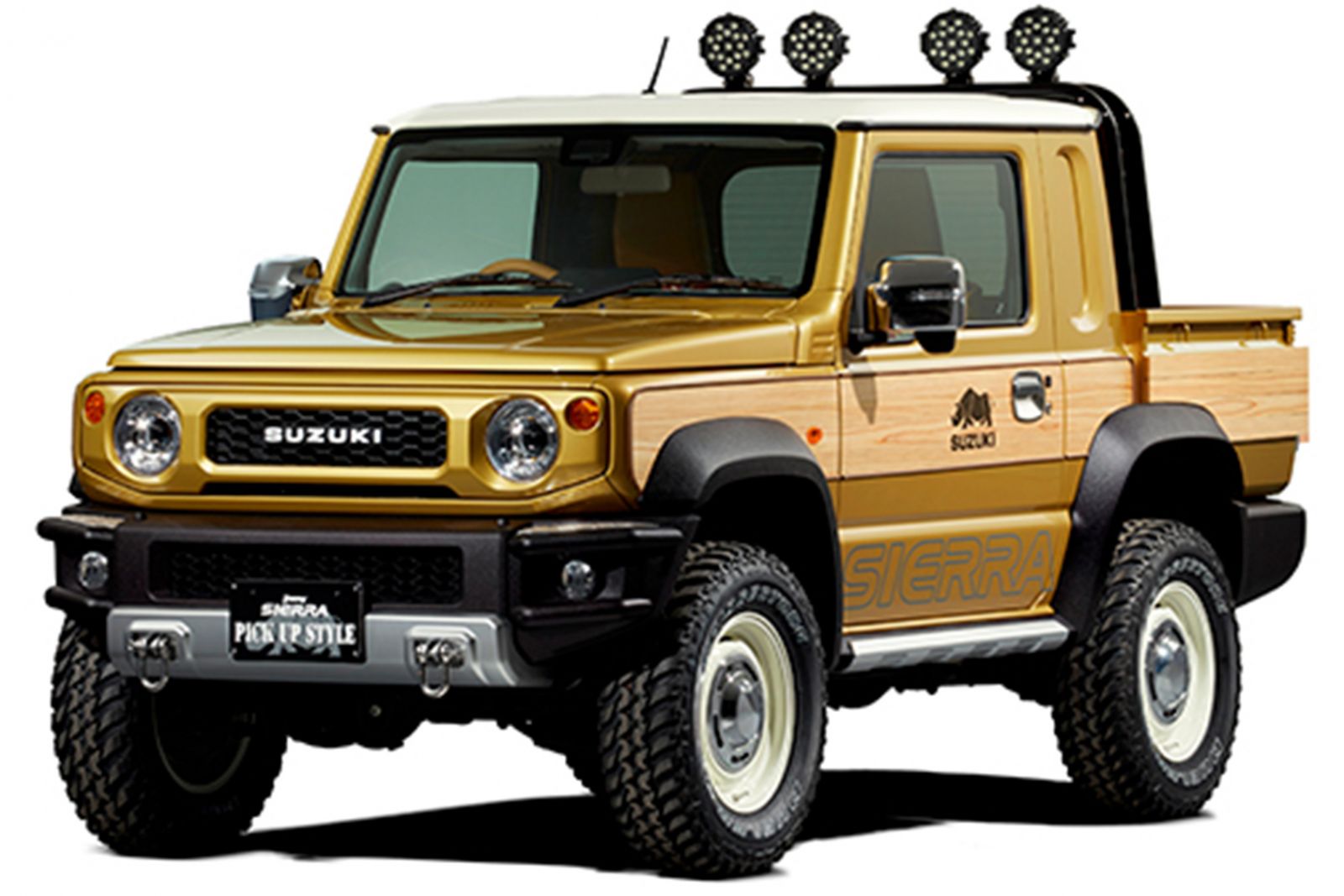 Suzuki displayed the Jimny Sierra Pick Up Style concept (above) at the 2019 Tokyo Auto Salon.
In addition to a colour-coded tray and a new grille design, the concept includes many changes to help it off the beaten track.
These upgrades include raised ride height, taller off-road tyres, integrated tow hooks in the front bumpers, and LED lights built into the style bar.
There are also a few retro touches, such as the wheels and the fake wood panelling down the sides.
Sadly the Jimny ute has yet to make it into production, and the company has gone silent on the matter.