Rivian is quickly establishing itself as one of the best-funded electric vehicle start-ups, with a deep bench of investors.
In its first investment round for 2020, the Michigan-based company has raked in US$2.5 billion (A$3.58 billion). That's almost as much as the company raised in the entirety of 2019, when it secured US$2.85 billion ($4 billion).
Led by T. Rowe Price Associates, Rivian secured investments from firms including Soros Fund Management and Baron Capital Group, as well as a further investment from Amazon.
The e-commerce giant invested $700 million in Rivian early last year. Ford followed suit in April with a $500 million investment and both corporations made additional investments throughout 2019.
Ford also made plans to collaborate with Rivian on a future vehicle program, though that planned model – an electric Lincoln SUV – was cancelled this year.
The company is getting ever closer to the launch of its R1T pickup and R1S SUV, with US deliveries now set to start next year. This latest funding will help Rivian secure its supply chain and ensure a smooth start to production.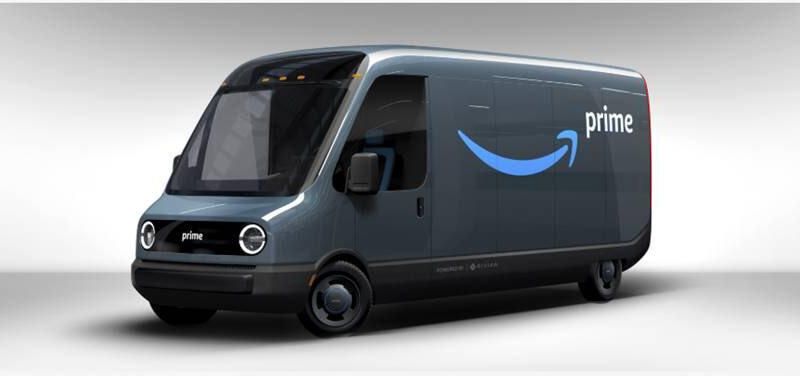 Next year, Rivian will also begin deliveries of benefactor Amazon's order of 100,000 battery-electric delivery vans.
Unlike EV start-ups such as Fisker, Rivian already has a manufacturing plant. The company acquired Mitsubishi's old Normal, Illinois factory all the way back in 2017.
Earlier this year, Rivian announced it was delaying production slightly due to the COVID-19 pandemic. The R1T and R1S were set to officially launch this year and then begin exports in 2021.
That means the R1T may be narrowly beaten to market by a rival from a couple of states over: Ohio-based Lordstown Motors. Though it hasn't announced battery specifications yet, the company's Endurance pickup is said to have an electric range of over 400km.
That figure sits between the 105kWh and 135kWh batteries in the R1T, which produce 370 and over 500km, respectively. Rivians with the 180kWh battery will have a range of over 659km, which ought to eliminate range anxiety.
Soon, the electric ute segment – currently non-existent – will have a frenzy of competition. In addition to Rivian and Lordstown, General Motors' GMC Hummer EV and Tesla's Cybertruck will launch next year. The following year, the Nikola Badger and an electric version of the Ford F-Series will also begin production.