No Nissan Z-Car has ever gone without the option of a manual transmission. Fortunately, the Nissan 400Z looks like it'll continue to uphold this tradition.
---
Update, 10:05pm 10/09/20: Nissan design boss Alfonso Albaisa has taken to Instagram to confirm the 400Z will get a three-pedal option. We've added the post below, and updated our hero image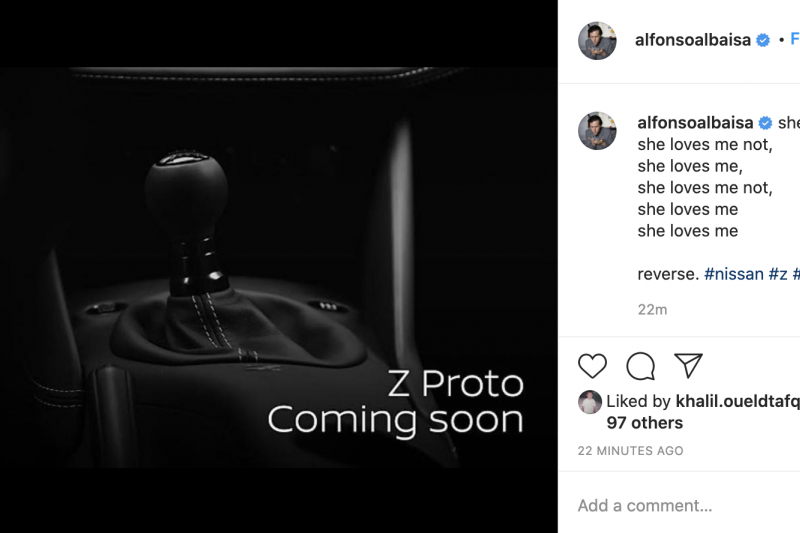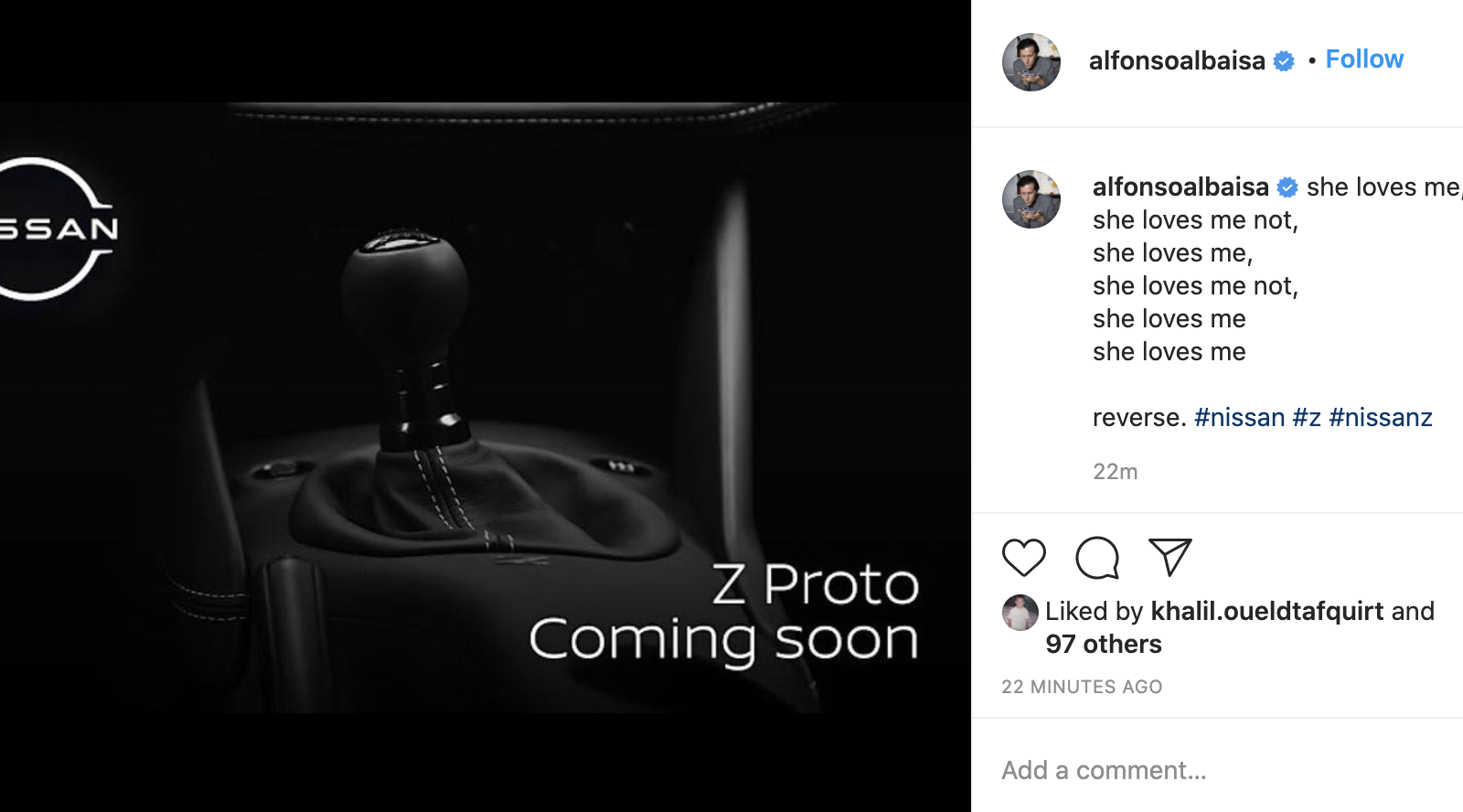 ---
The latest teaser video from Nissan ends with a hand grasping onto a shifter. And though we all know somebody who puts their hand atop their automatic shifter while driving, this seems like an obvious nod the 400Z will offer a manual.
Nissan has confirmed the 400Z prototype will be revealed on September 16.
The rest of the teaser is full of unsubtle allusions. For example, shots of the already teased front end and C-pillar are followed by shots of the same areas of the 240Z, to which the 400Z pays homage.
The video, too, shows the last 300ZX's rear end but no other Z-Cars in detail. Although the 400Z's rear isn't shown in full, our renderings that pegged the 400Z's rear would draw from the Z32 300ZX have already proven accurate.
A sketch released by Nissan design boss Alfonso Albaisa last week confirmed the 400Z would feature horizontally-oriented tail lights strongly reminiscent of the Z32.
The 400Z should use a six-speed manual transmission, something the Toyota Supra can't boast. We expect it'll be mated to a version of the turbocharged 3.0-litre V6 engine from the Infiniti Q60 Red Sport.
In the Q60, that engine produces 298kW of power and 475Nm of torque and is mated exclusively to a seven-speed automatic transmission. That's a big jump from the current 370Z's naturally-aspirated 3.7-litre V6, which produces 253kW of power and 371Nm of torque.
This powertrain in a Z-Car isn't unprecedented – Nissan revealed a 370Z at the 2018 SEMA show with this very engine, also mated to a six-speed manual.
We expect the 400Z will add a rear limited-slip differential that should allow it to put power down more effectively than the Q60 Red Sport.
Timing for the production model is up in the air but if the all-electric Ariya's launch schedule is a guide, we could see the road-ready model between nine and 12 months after the prototype – that means a production start date sometime in 2021.
That suggests the unverified, widely-reported rumours Nissan will wait until 2022 to reveal the 400Z and 2023 to launch it are inaccurate.
The 400Z will serve as a halo model for a revitalised Nissan range. The company is finally updating its ageing portfolio, with a new Qashqai and X-Trail due next year, a new Pathfinder following thereafter, and a new arrival in the form of the all-electric Ariya SUV which is expected to land here in 2022.