Look out Volkswagen Golf GTI.
Hyundai has revealed the eight-speed dual-clutch transmission it'll slot into the i30 N hot hatch, giving it the tools to tackle the GTI and Renault Megane RS in the sales race when it arrives early in 2021.
"We are expecting to see a healthy uplift in volume when the N DCT transmission launches locally, alongside the tradition manual, early next year," a Hyundai spokesperson told CarExpert.
"The manual i30 N has already built a reputation among enthusiast owners for being fast, comfortable and capable, as well as great value.
"That will not go unnoticed with other enthusiast drivers who want the performance, but don't want the inconvenience of a clutch pedal."
Unveiled in the updated Veloster N, the eight-speed dual-clutch transmission helps drop the 100km/h sprint time to 5.6 seconds.
It's a wet-clutch unit, which Hyundai says makes it capable of handling higher torque outputs and temperatures. It should also help make the i30 N DCT a friendlier beast at low speeds.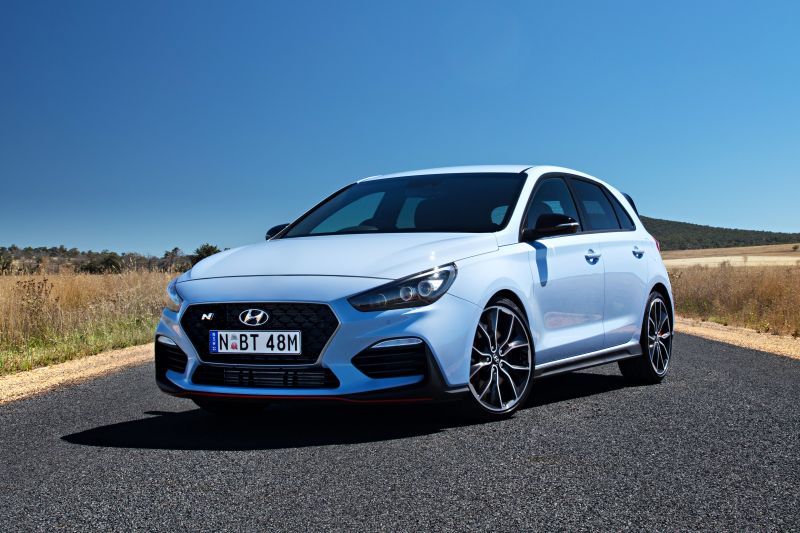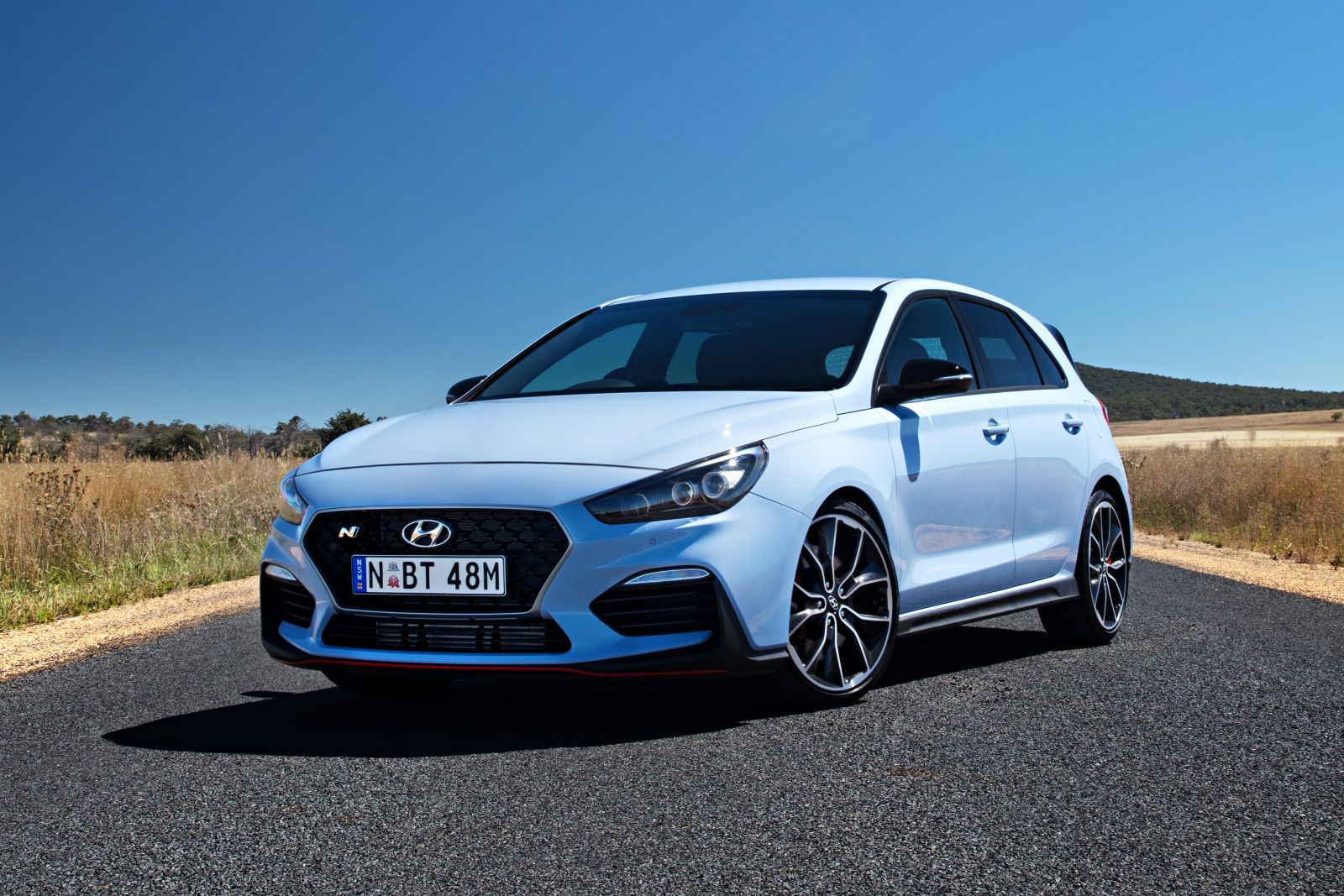 There are two catchily-named features on board to up the appeal of Hyundai's new dual-clutch unit. The first is dubbed N Grin Shift, which enables 20 seconds of overboost and sharpens up gearshifts for extra, well, grin factor.
The second is N Power Shift, which automatically kicks in when the throttle is depressed beyond 90 per cent. It's designed to minimise torque reduction on flat-out upshifts, essentially slamming them home harder and faster than in normal driving.
It's worth bearing in mind, a number of carmakers program their dual-clutch transmissions to shift harder and faster in Sport Mode, which sounds very similar to what Hyundai is promising.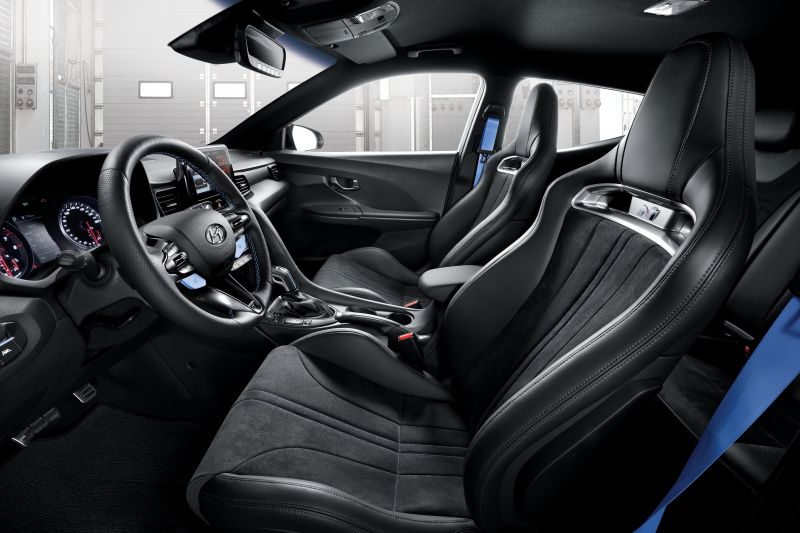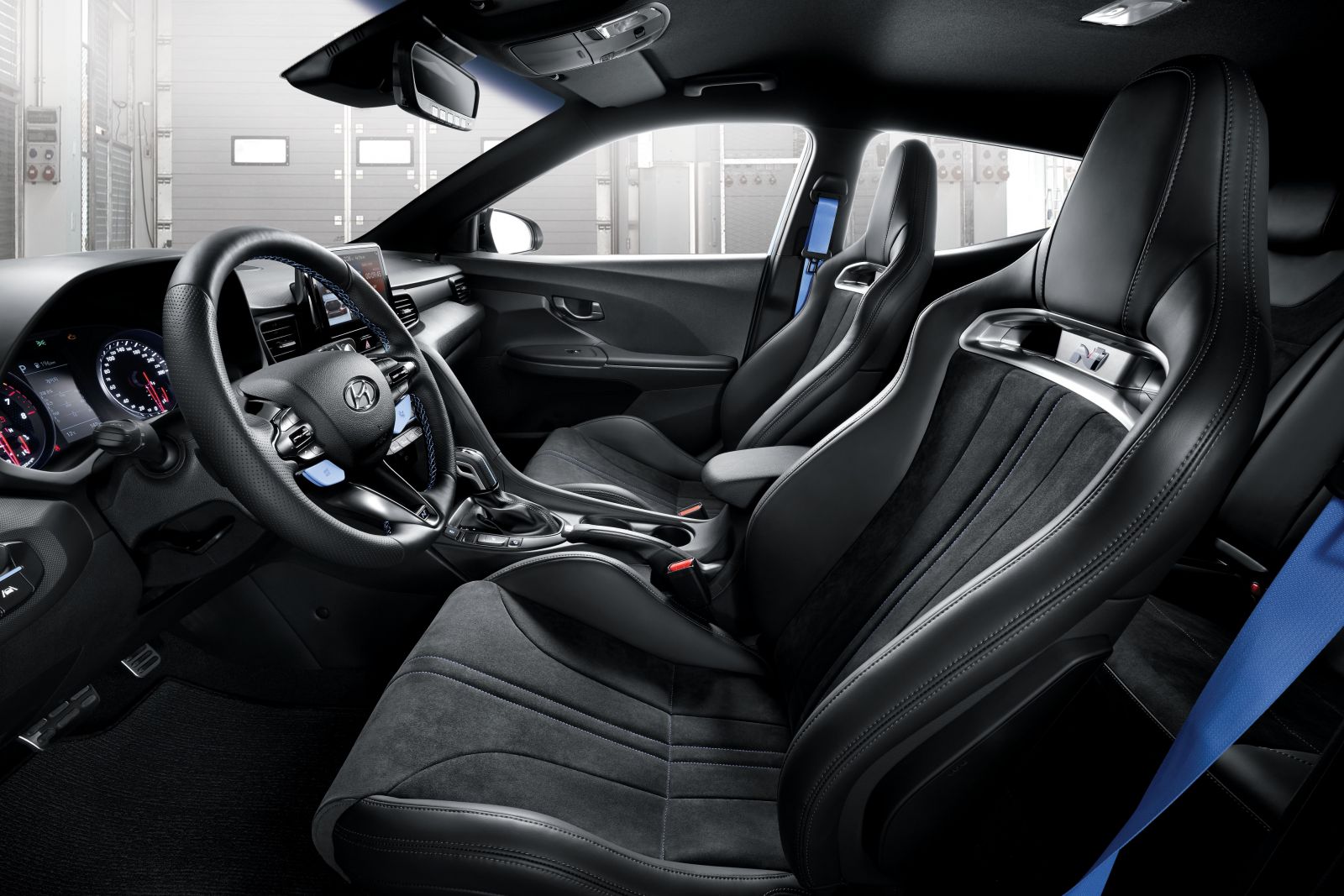 As with its rivals, the N DCT will offer launch control and rev-matching on downshifts.
Hyundai has also added a set of lightweight bucket seats to the Veloster N options list.