The final version of the Hennessey Venom F5 has broken cover, with the promise of Bugatti Chiron-besting performance.
Unveiled two years after the concept was first shown, the Venom F5 will be produced in both left- and right-hand drive.
The global production run will be limited to just 24 cars with prices starting from US$2.1 million ($2.8 million).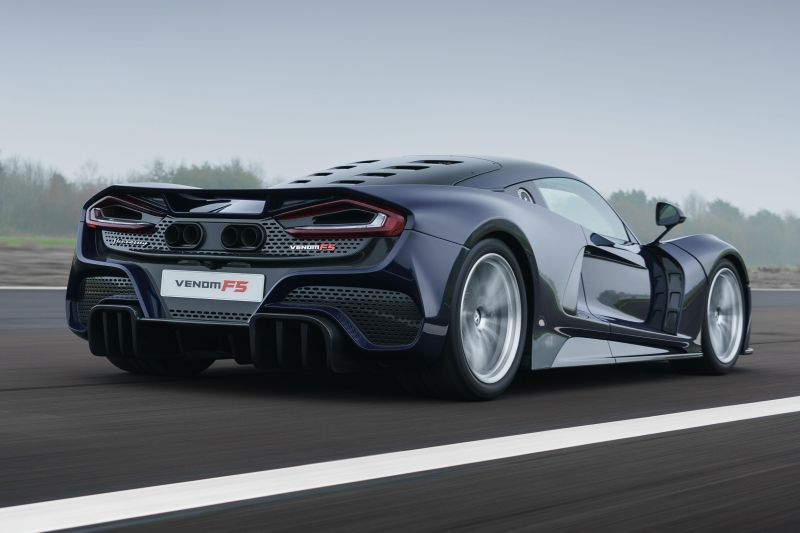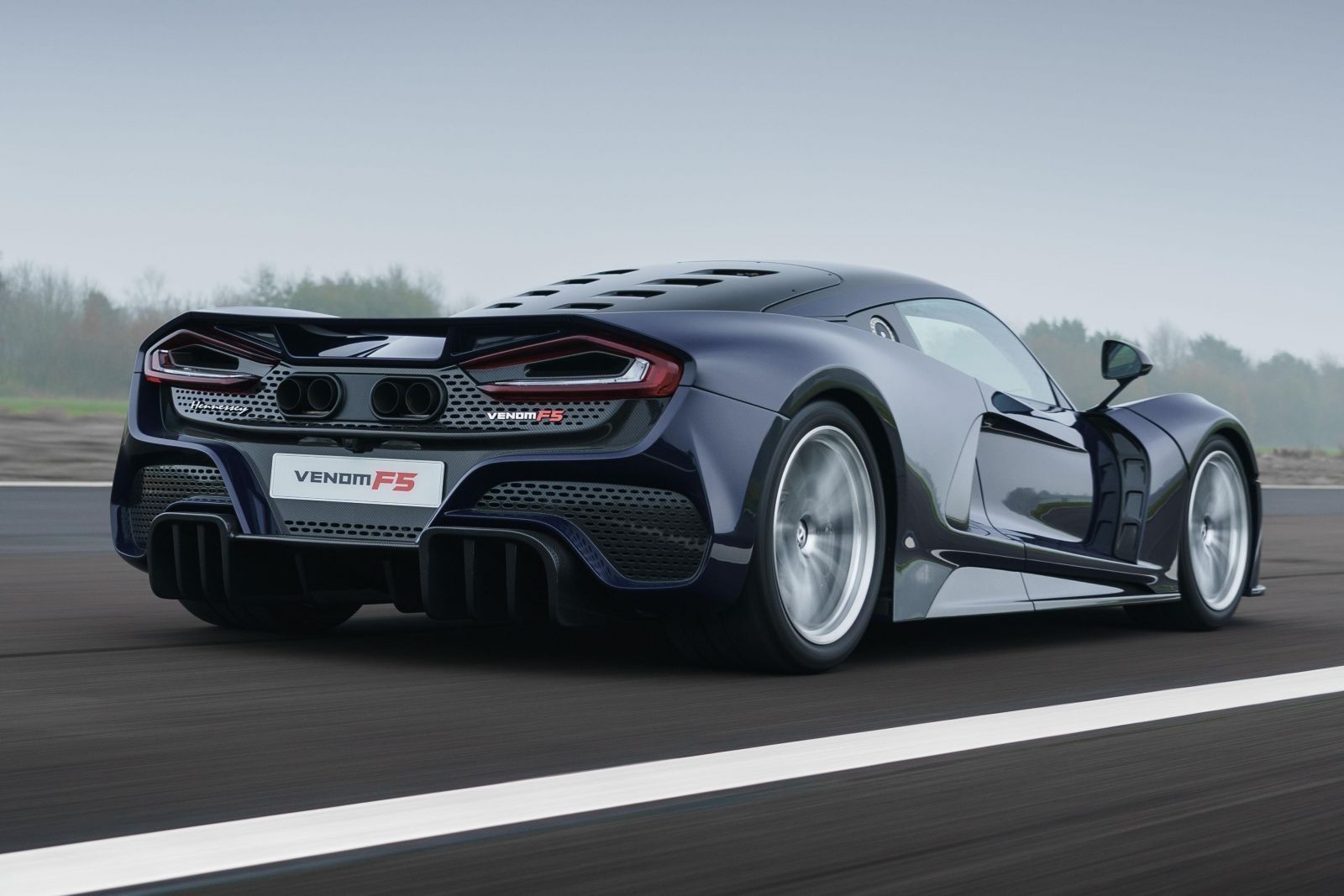 Behind the passenger cell, driving the rear wheels via a seven-speed semi-automatic transmission, is a 90-degree 6.6-litre twin-turbo pushrod V8 with a cast iron block and aluminium cylinder heads.
Hennessey claims the V8 maxes out with 1355kW at 8000rpm and 1617Nm.
Thanks its lightweight carbon-fibre monocoque, which weighs just 86kg, the car tips the scales at a mere 1360kg.
Hennessey says the car can complete the 0-100km/h run in under three seconds, and requires just 4.7 seconds to hit 200km/h.
Developed to have a top speed in excess of 500km/h, the automaker will attempt to verify this claim during a two-way speed run using a production-spec car and with the assistance of Vbox.
The powertrain has five user-selectable drive models available: Sport, Track, Drag, Wet and F5. Only F5 mode unleashes the full potential of the 6.6-litre V8.
The F5 rides on 19-inch wheels at the front with 265/30 Michelin Pilot Cup Sport 2 tyres, and 20-inch rims with 345/30 rubber at the rear.
Measuring 4666mm long and 1971mm wide, the Venom F5 has a drag coefficient of 0.39. The car's passive aerodynamics have been tuned so there's sufficient downforce at high speeds.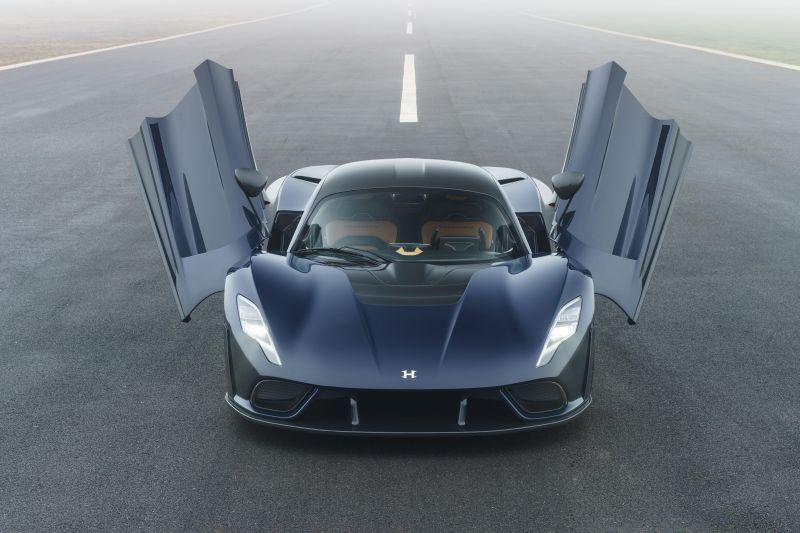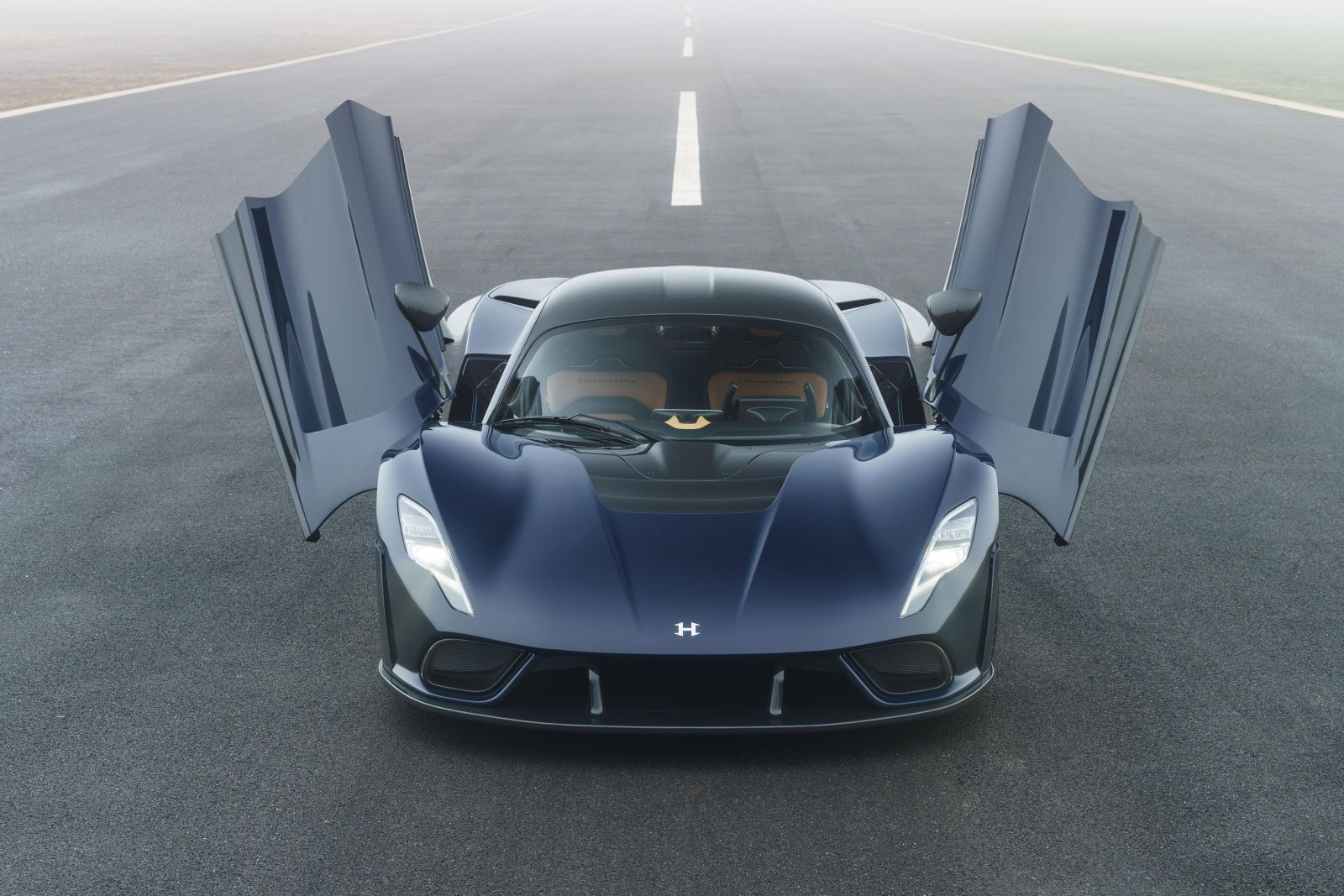 The cabin features two carbon fibre bucket seats with multiple leather-clad pads for a bit of comfort.
The majority of the interior is trimmed in carbon fibre with a glossy finish and there are aluminium and Muirhead leather highlights on the doors and dashboard, as well as faux suede for the headliner.
Ahead of the driver is a cockpit-like setup with a race-car style steering wheel and a 7.0-inch digital instrumentation screen. In the centre of the dashboard there's a 9.0-inch Alpine touchscreen infotainment system compatible with Android Auto and Apple CarPlay.