How many times have us Australians been denied cars because their makers didn't invest in right-hand drive (RHD) production? Heck, it's a main reason there's no more Holden.
Without putting the cart before the horse, a widely reported-patent application in the United States submitted by Volvo Car proposes a neat sliding steering wheel as a solution.
The proposed system might make the process of producing cars in left- and right-hand drive in the same factory much cheaper and easier, allowing the dreaded business case for right-hook vehicles to make more sense for markets like ours.
Australia all-too-often has the taste for vehicles popular in markets like the (LHD) USA, but with insufficient volume potential to justify tooling in an assembly plant. Examples include the Mazda 3 Turbo, or Ford Bronco, or Dodge Charger Hellcat – to name just a few.
It's also why, for instance, Ram 1500s or Chevrolet Silverados sold locally are re-engineered by Walkinshaw in Melbourne to be driven on local roads.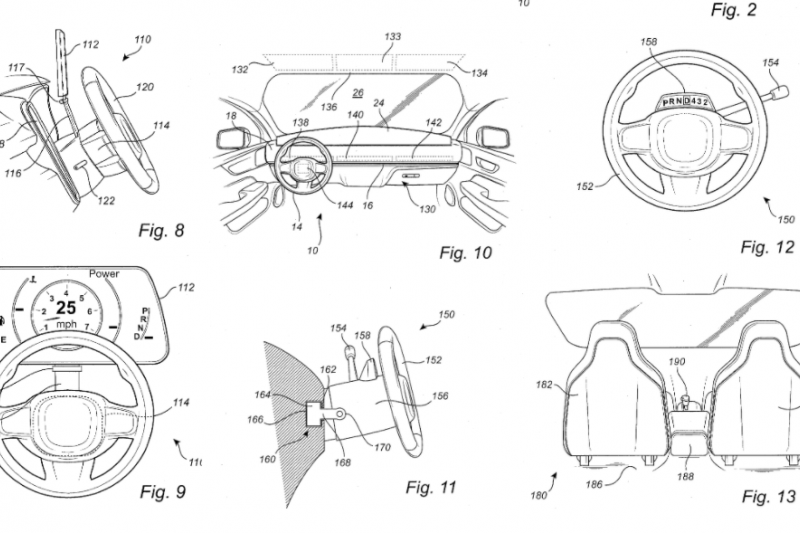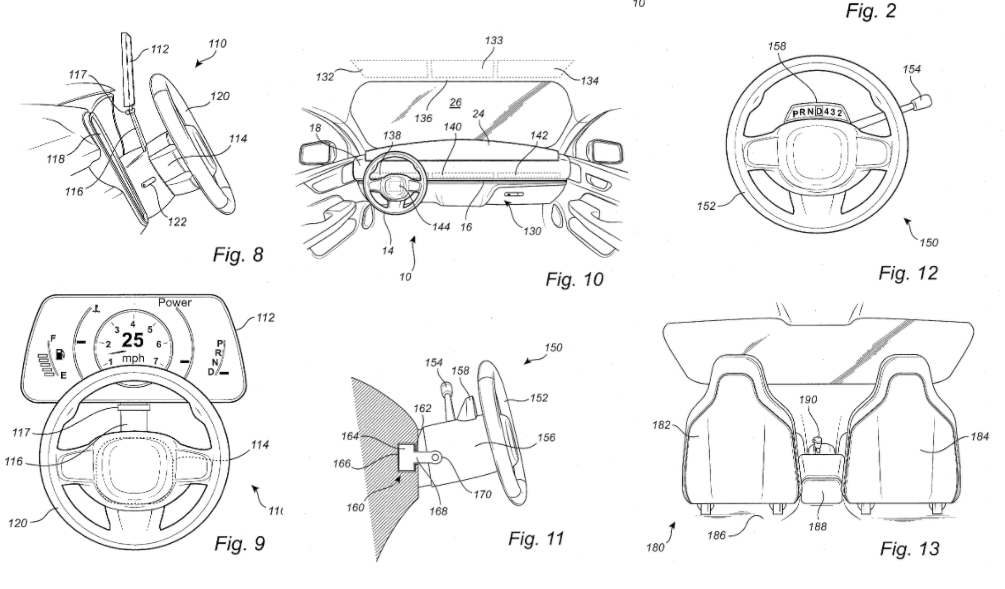 The proposed steering system and associated technical drawings show a steering column and wheel that slides along a track assembly running perpendicular to the road. The wheel can be moved and along the rails and locked into a market-suitable position.
To make the system as modular as possible, the patent filing describes a driver's instrument screen readout that sits atop the steering column and moves right along with it, plus the potential for a gear shifter mounted to the steering column à la Mercedes-Benz.
Brake and throttle pedals in this system can be fitted in a moveable pad designed to fit either wheel well. Or, as the filing says, "an acceleration activator device and a deceleration activator device… comprising a pressure sensitive pad that is adapted to be disposed in or on one of a floor mat and a floor component of the vehicle in a location adjacent to a steering wheel assembly".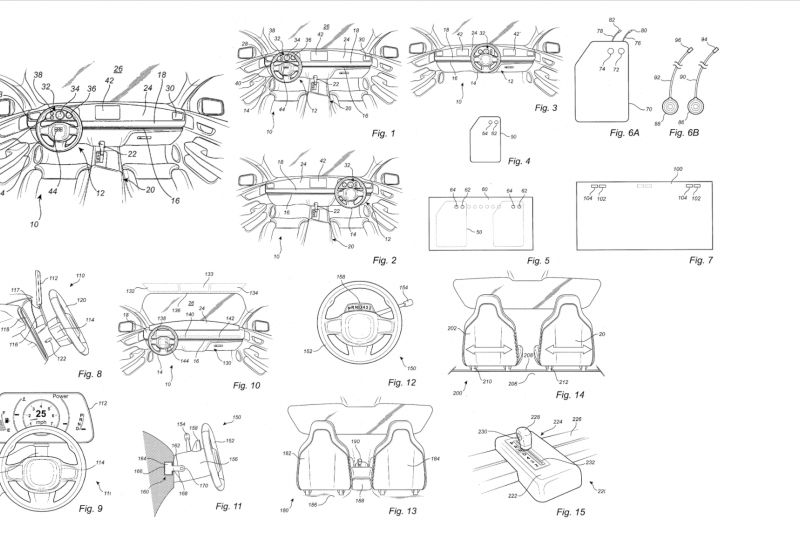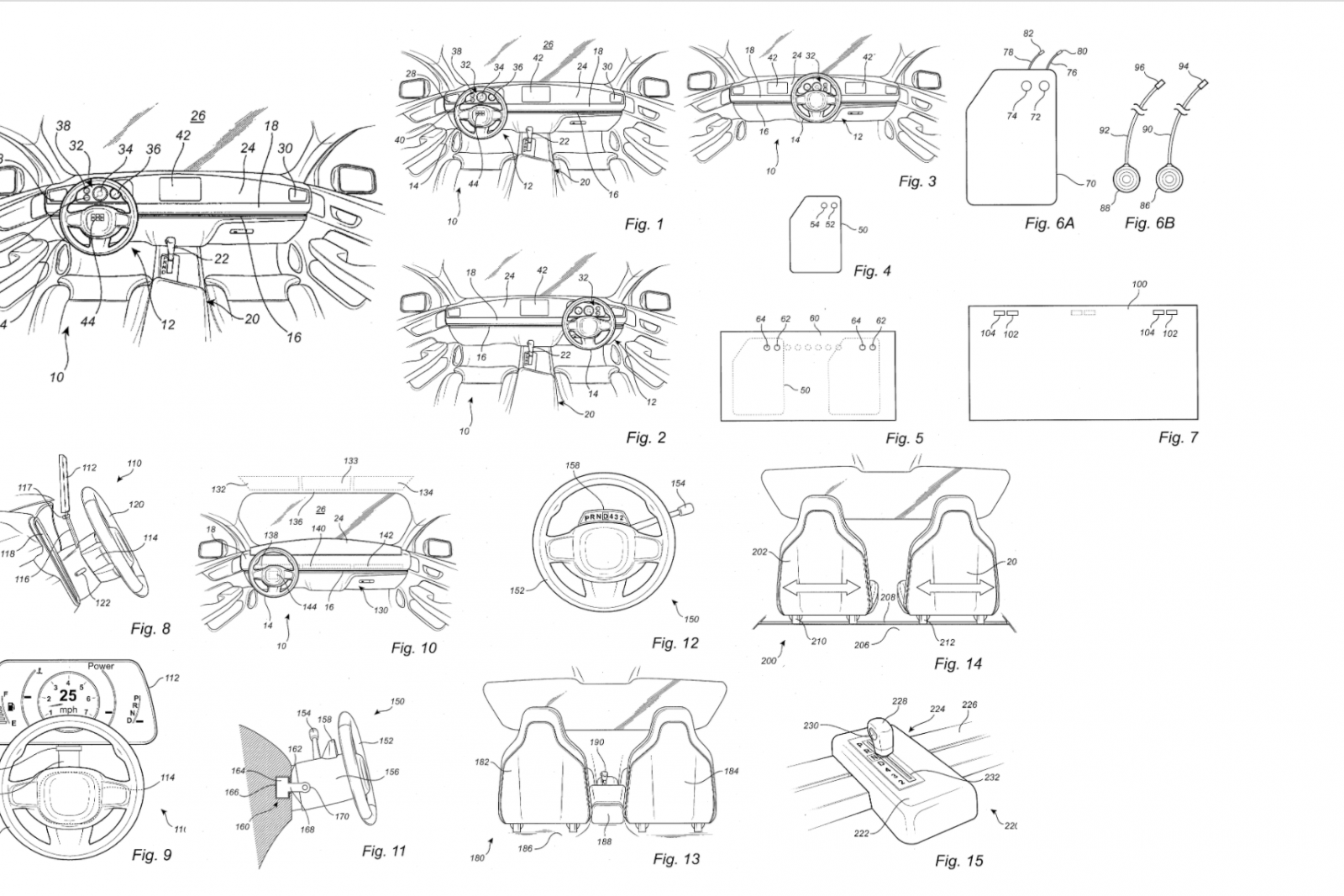 The steering wheel might also be fixed centrally like a McLaren F1, though this feature is designed for vehicles with Level 4 or 5 autonomous capability that might mean you want to shuffle the wheel over to give yourself more sitting room.
"Another advantage is that when the vehicle is operated in a mode that is primarily automated, the controls can be moved away from human passengers to improve the comfort of the passengers, although the controls can still be accessed from any suitable position when they are needed," says the filing.
The technical feasibility of such a system as this has been made greater thanks to drive- and steer-by-wire (pioneered by the Infiniti Q60 Red Sport) setups with fewer fixed mechanical components linking the steering to the wheels physically. These clunky mechanical linkages can be replaced by electrical wires or even wireless communication.
"For example, the control systems… may be configured as 'drive-by-wire' systems, wherein [they] include manual activation elements, but these elements may not necessarily be directly connected to mechanical components for controlling the vehicle," the filing says.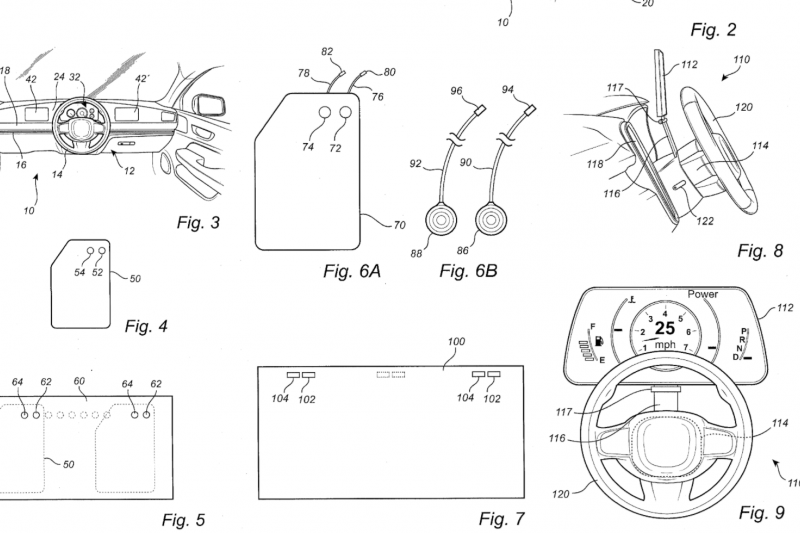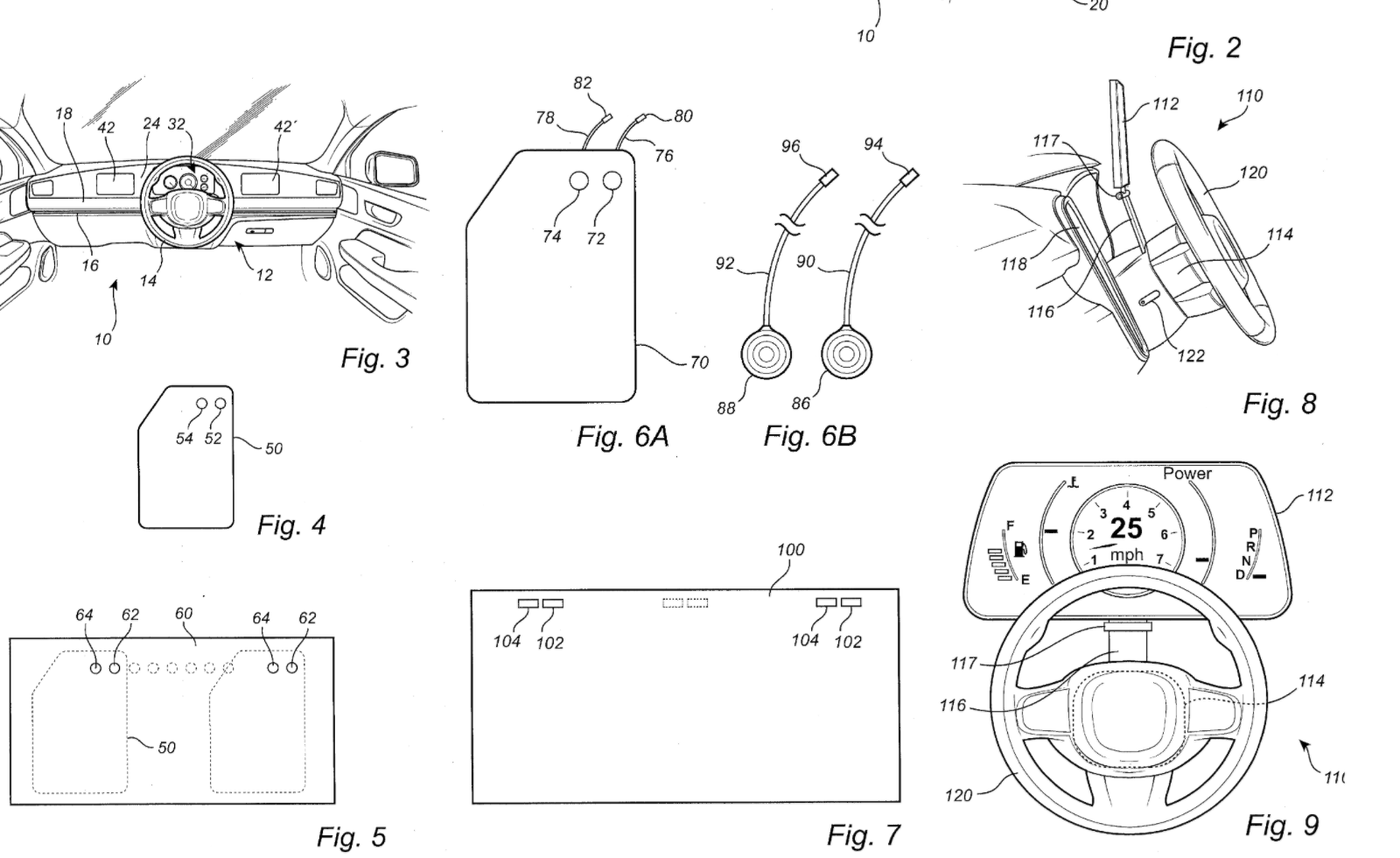 "Instead of a direct connection to mechanical actuators, the manual activation elements may provide electrical output signals that can be communicated through a dedicated system of electrical conductors or via a wireless communication protocol."
The invention of the system is credited to Jonas Gothlin and Niklas Palm. More here.