Developed in conjunction with RTR, the new Ford Mustang Mach-E 1400 Prototype is a one-off all-electric race car with an eye-popping body and an equally intriguing complement of seven motors.
Three motors are fitted to the front axle, while the remaining four are linked up to the rear axle in a "pancake style" with a single driveshaft connecting the motors to the differentials.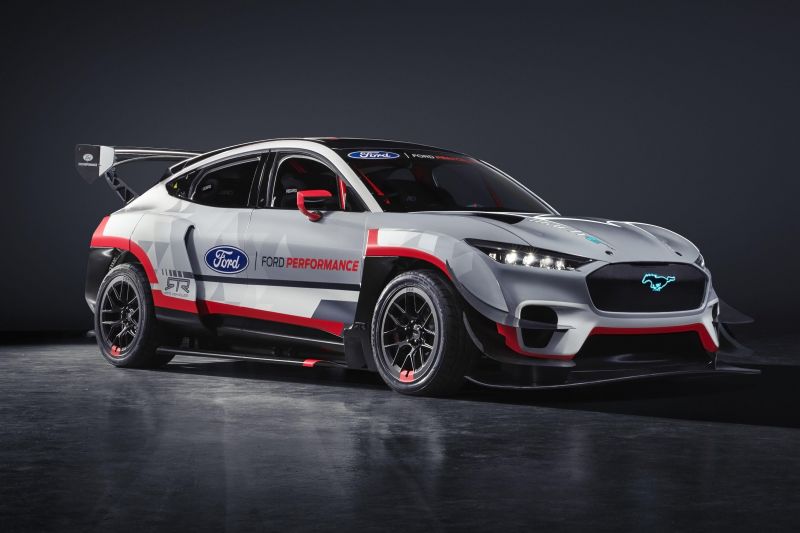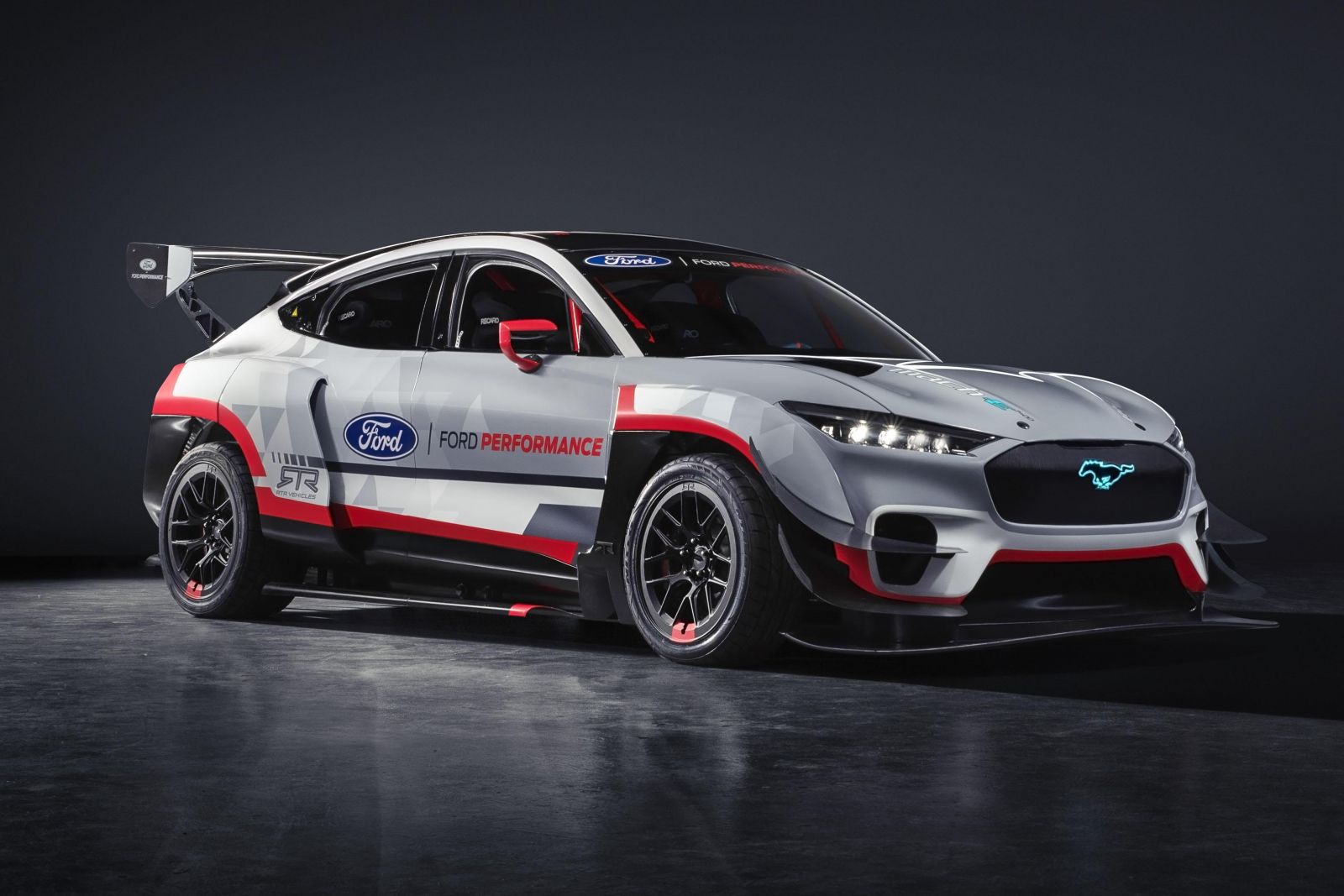 Ford Performance is aiming to hit peak power output of 1044kW or 1400hp.
According to Ford, the Mach-E 1400 has a "huge range of adjustability to set the car up for everything from drifting to high-speed track racing".
The car can be configured for front-, all-, or rear-wheel drive, and the control arms and steering can be setup for traditional forms of racing, as well as the extreme angles required for drifting.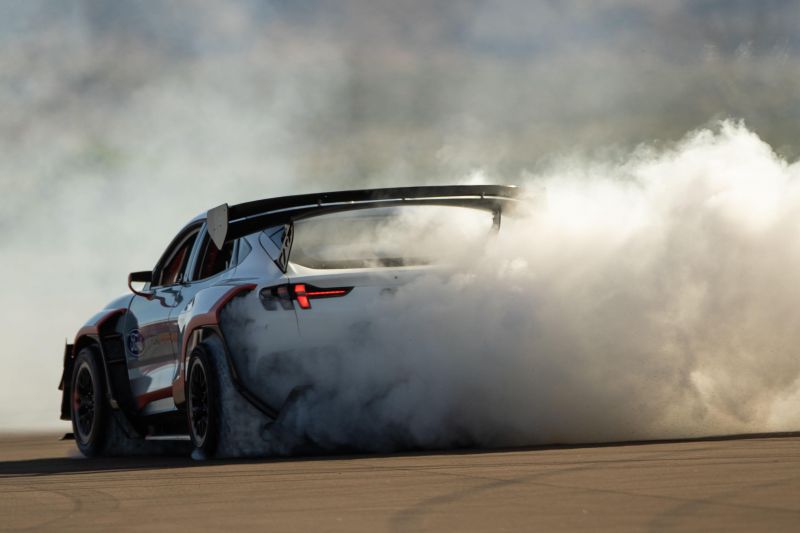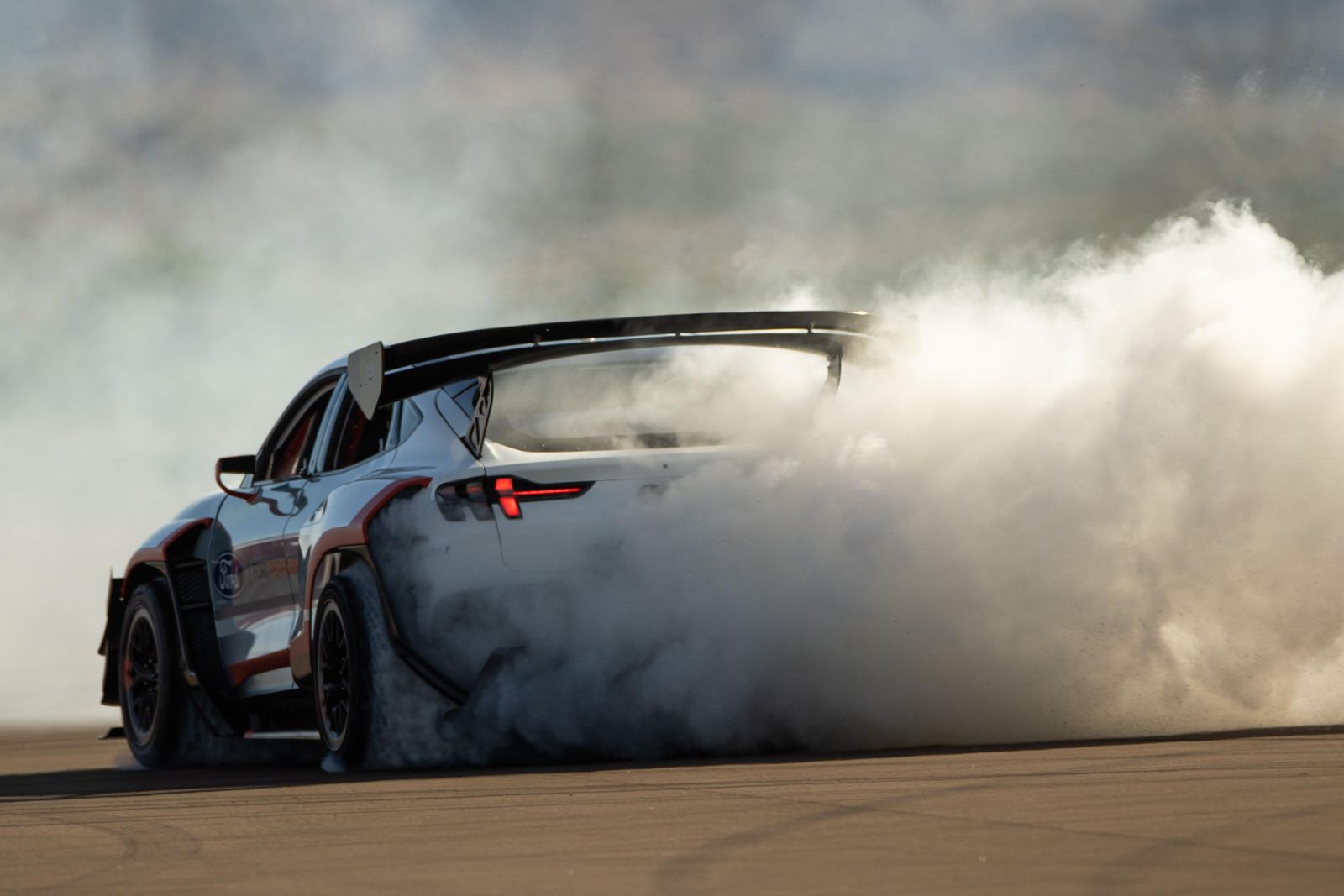 For drifting this prototype is fitted with a mechanical handbrake, and there are controls in the cabin so the driver can shut off the rear motors. Stopping ability comes courtesy of regenerative braking and Brembo friction brakes.
The Mach-E 1400 has a 56.8kWh high performance and high discharge battery pack consisting of nickel manganese cobalt pouch cells. During charging the battery is cooled using a di-electric coolant to reduce the wait time needed between runs.
This prototype uses a production Mustang Mach-E body with suitably pumped up wheel arches. There's also a set of carbon-fibre flics, dive planes and spoilers, as well as a massive rear wing, which is said to generate 1043kg of downforce at 256km/h.
As expected the Mach-E 1400 has a stripped back cabin fitted with a roll cage. While the 15.5-inch portrait touchscreen is retained, there's a race steering wheel and a larger instrumentation display ahead of the driver.
There are four Recaro bucket seats, so the high-speed thrills aren't limited to just the person behind the steering wheel.
Mark Rushbrook, head of motorsports at Ford Performance, says the "Mustang Mach-E 1400 is a showcase of the art of the possible with an electric vehicle".