Theoretically, electric cars should be cheaper to service. But are the savings passed on to consumers?
Battery-electric vehicles have less moving parts (with the notable absence of an engine), and thus require less labour and time with each service. That should mean cheaper scheduled services.
According to EVolution Australia, pure-electric cars only need tyres, brakes, lights, wipers, tracking, suspension, the cabin filter, battery pack and charging port examined or maintained.
Add to this the fact regenerative braking, a feature that uses the electric motors to slow down the vehicle, puts even less pressure on the brakes itself – which results in a lesser likelihood of frequently replacing costly brake disks and pads.
By contrast, internal-combustion engine cars also need oil, fuel filters, spark plugs, belt, coolant and transmission oil changes, and more to be kept well and running.
So let's compare the manufacture-quoted capped price servicing costs of battery-electric models (under $70,000) with a petrol-driven counterparts in the same range, and a different take on economical motoring – a Toyota hybrid – for reference.
All prices in this story are accurate as at publication.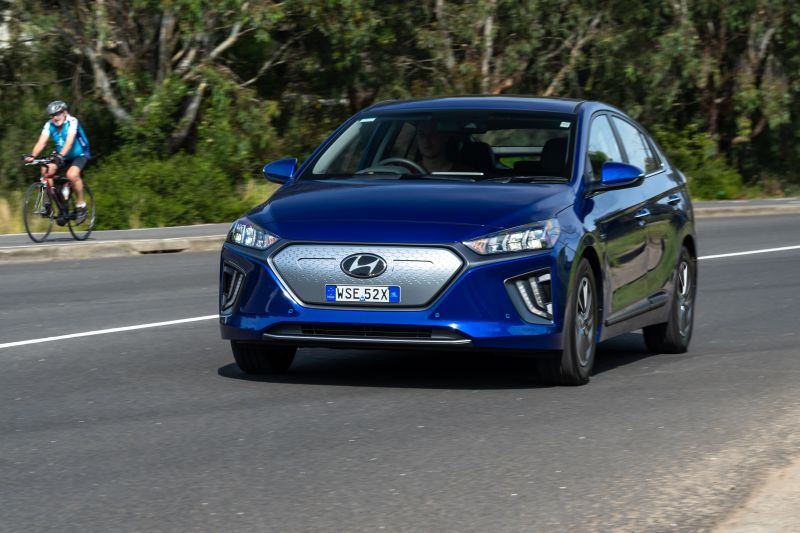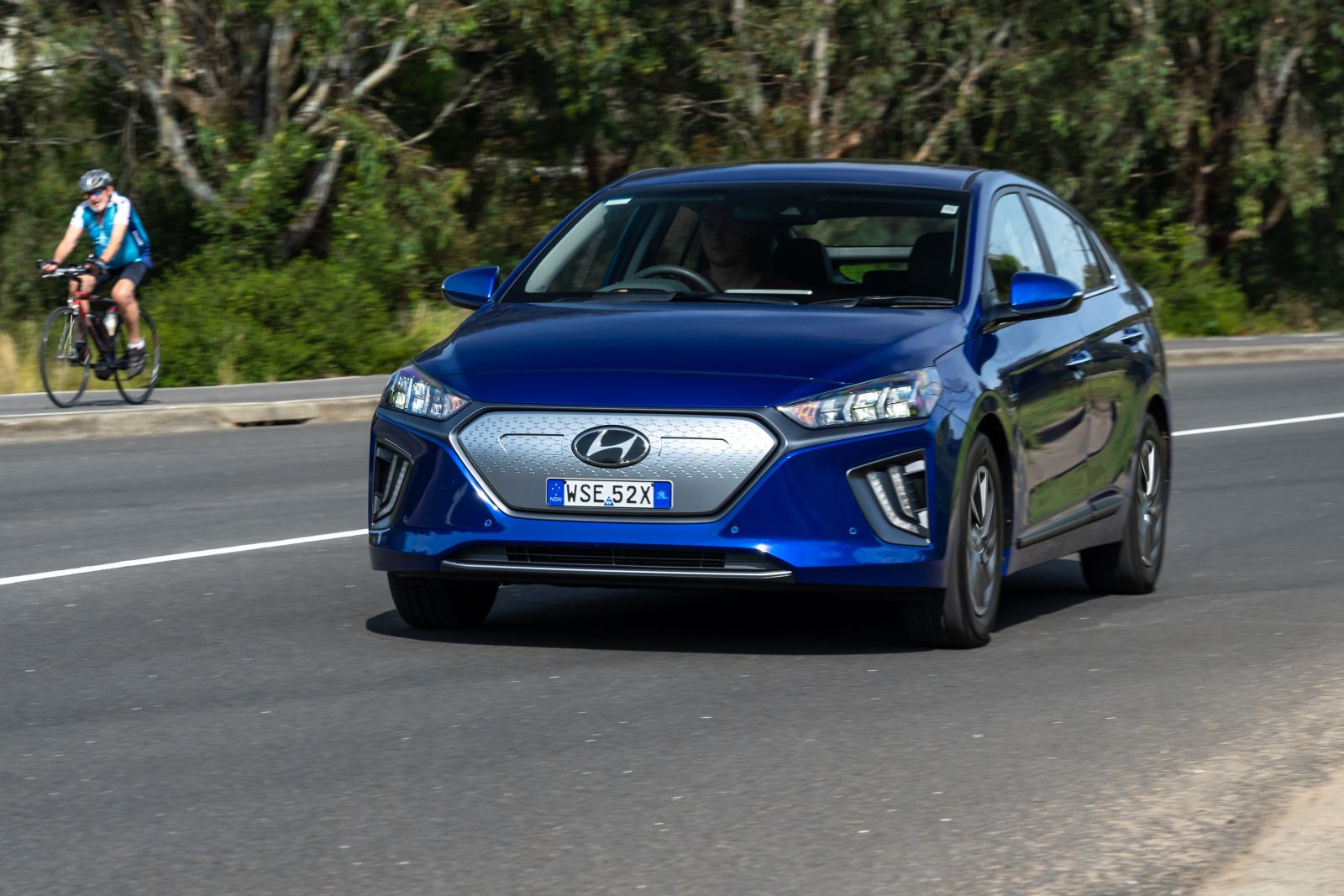 Hyundai Ioniq Electric
As with all Hyundais, the Ioniq Electric is offered with a five-year unlimited-kilometre warranty, lifetime capped-price servicing and 10-year roadside assistance (renewed with every scheduled service at a Hyundai dealer). Hyundai also offers a free one-month/1500km checkup.
The small electrified liftback comes with an eight-year/160,000km lithium-ion battery replacement warranty for its 40.4kWh pack (38.3kWh usable).
For most logbook services, Hyundai will inspect lights, wipers, airbags and pre-tensioners, air conditioner, 12V battery, brake fluid, climate control air filter, brake disc and pads, steering rack, seatbelts, tyres (including rotation), and any other connecting components.
However, on its major 48-month/60,000km service, the dealer will also inspect the brake pedal, drive shafts and boots, cooling system level, the electronic park brake and replace the coolant in addition to the usual checkups.
Owners of the Ioniq must also service their cars at a participating Hyundai BlueDrive dealer (where its pure-electric models are also sold).
The South Korean manufacturer will soon use the Ioniq brand name on products built on the Hyundai Electric-Global Modular Platform (E-GMP). This includes the upcoming Ioniq 5 small SUV, Ioniq 6 sedan and Ioniq 7 large SUV.
| | 12 months | 24 months | 36 months | 48 months | 60 months | Totals |
| --- | --- | --- | --- | --- | --- | --- |
| Hyundai Ioniq Electric (every 15,000km) | $160 | $160 | $160 | $760 | $160 | $1400 |
| Hyundai Elantra Sport DCT (every 10,000km) | $273 | $273 | $273 | $314 | $273 | $1406 |
| Toyota Corolla SX hybrid sedan (every 15,000km) | $180 | $180 | $180 | $180 | $180 | $900 |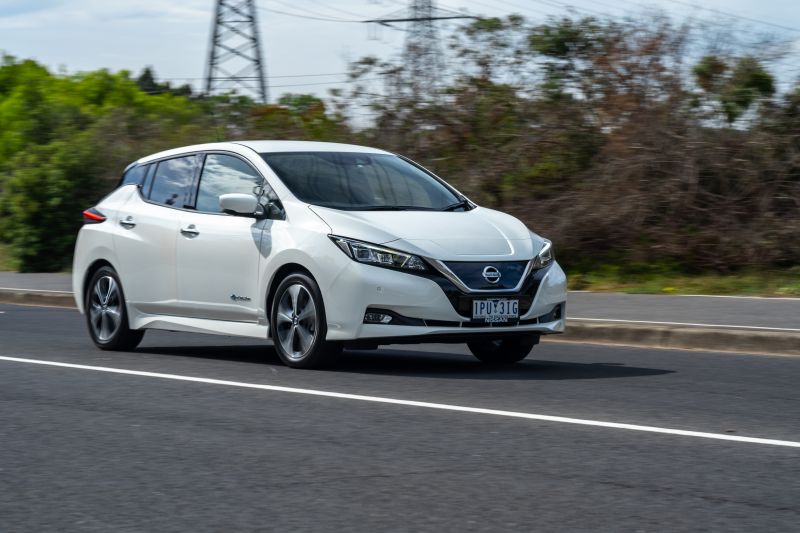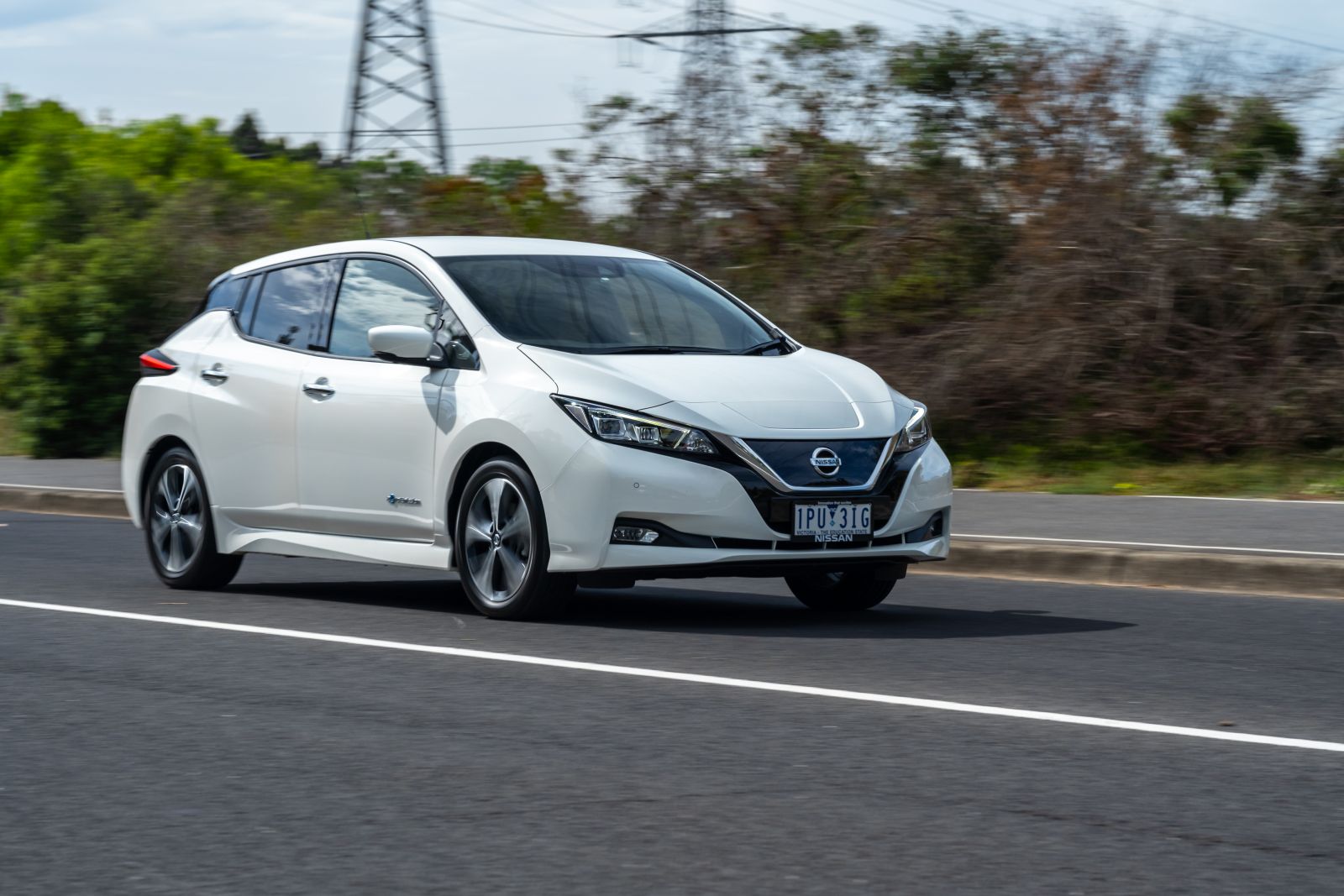 Nissan Leaf
Directly competing with the Hyundai Ioniq Electric (read our comparison here), the Nissan Leaf hatchback is the first electric car to enter its second generation. That's a milestone.
It is covered by Nissan's five-year, unlimited-kilometre warranty and five years of standard roadside assistance. The hatchback's 40kWh battery pack (36kWh usable) is backed by an eight-year/160,000km warranty.
According to Nissan Australia's website, the dealer notably inspects electronic systems, tyres, windscreen, wiper and washer condition, lighting, the 12V battery, replace the air conditioner cabin filter, brake fluid level, pads and any other small components that may need lubricating with each scheduled service.
Specific to the electric Leaf, technicians also check whether the pedestrian sound system, charging port, park brake and the main (400v) hi-voltage battery are operating correctly, the reduction gear oil (for level and leaks), and completes an EV battery usage report.
In major services – every two years – the automaker may also replace the proximity key fob's battery, check the charging port rubber cap, cooling system coolant, steering, axle and suspension components.
The Japanese company will also bring the Leaf e-Plus with a longer-range 62kWh battery (56kWh usable) Down Under in the first half of 2021.
| | 12 months/20,000km | 24 months/40,000km | 36 months/60,000km | 48 months/80,000km | 60 months/100,000km | Totals |
| --- | --- | --- | --- | --- | --- | --- |
| Nissan Leaf | $237 | $317 | $247 | $330 | $257 | $1388 |
| Nissan Juke Ti | $310 | $450 | $520 | $469 | $335 | $2084 |
| | 12 months/15,000km | 24 months/30,000km | 36 months/45,000km | 48 months/60,000km | 60 months/75,000km | |
| Toyota Corolla ZR hybrid | $180 | $180 | $180 | $180 | $180 | $900 |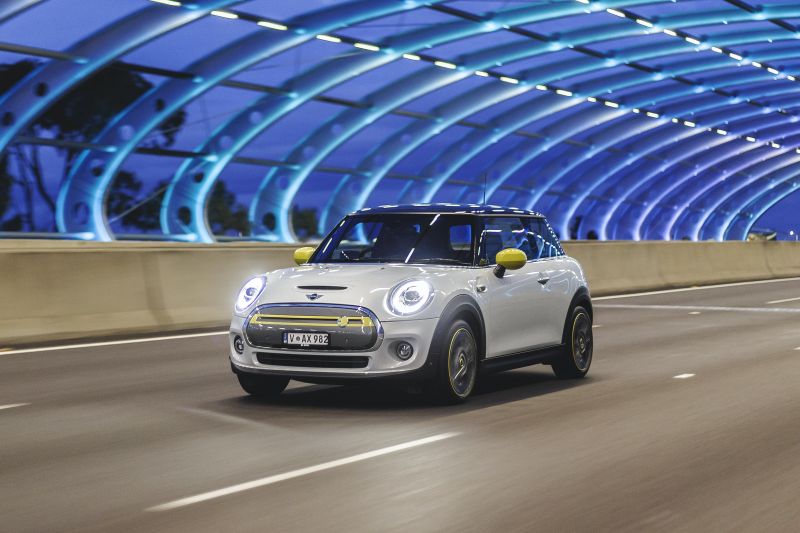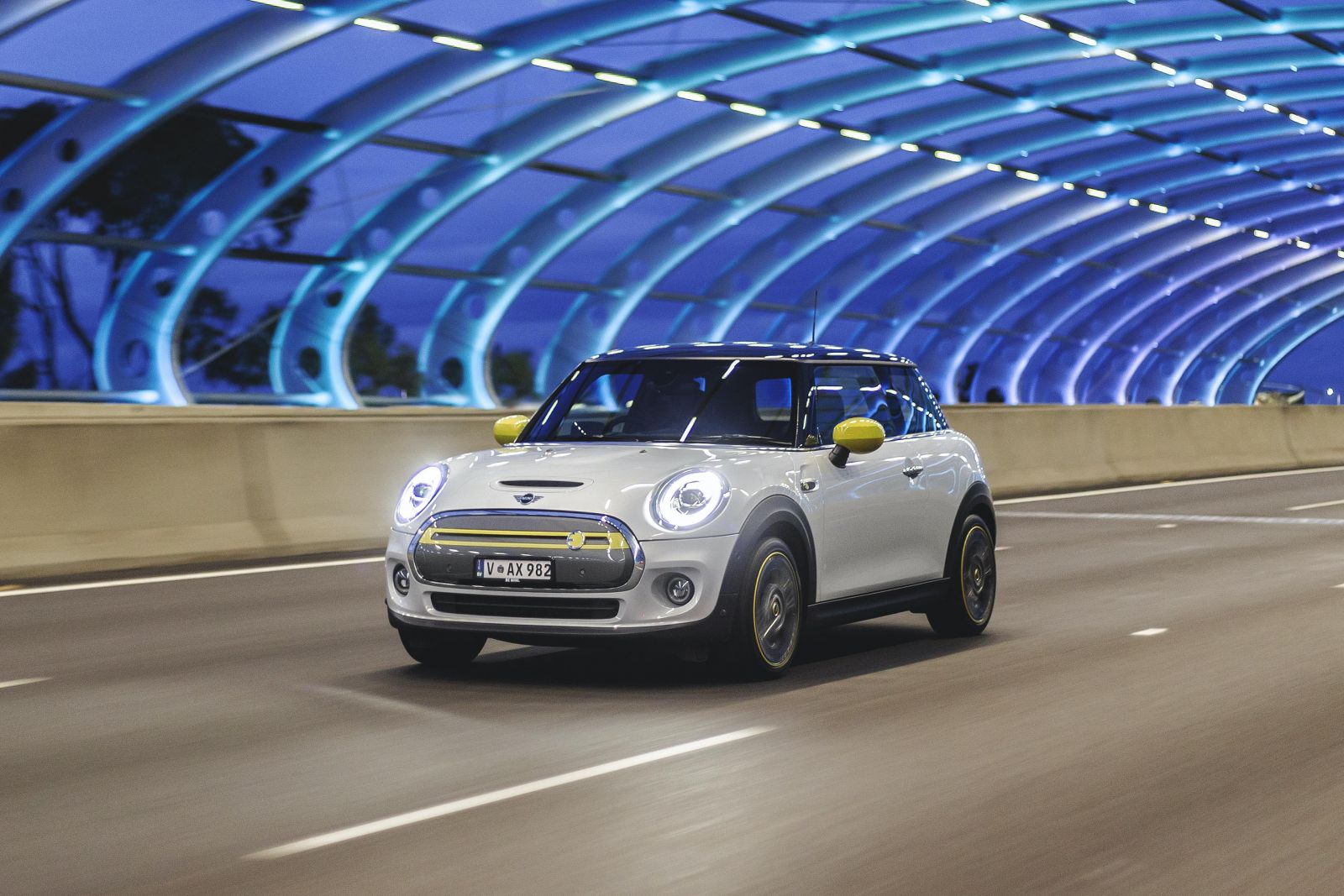 Mini Electric
The British marque's first battery-electric vehicle model has been adapted from the venerable 'UKL' platform as in the standard Mini Cooper.
The Mini Electric comes with a three-year, unlimited-kilometre warranty, plus three years roadside assistance.
The three-door hatchback's small 32.6kWh T-shaped battery (29.9kWh usable) is covered by an eight-year/100,000km guarantee.
Unfortunately, the automaker doesn't disclose service intervals. That's because Mini services the car based on its condition due to an integrated maintenance system using sensors to monitor elements like brake pads, engine oil and brake fluid levels.
When the car detects it's time for a service, it will notify the driver via the infotainment system.
You can buy a five-year/80,000km Mini Service Inclusive package: the Basic Cover plan costs $800, and the Plus Cover plan $3326, but covers extras such as brake pads. The Mini Electric's servicing costs are a tick over half that of the petrol line-up, which is good.
As with all Minis, the same servicing system applies to its Mini Cooper 3-Door Hatch sibling. Outside of the British brand, it also rivals the petrol-powered Audi A1 Sportback.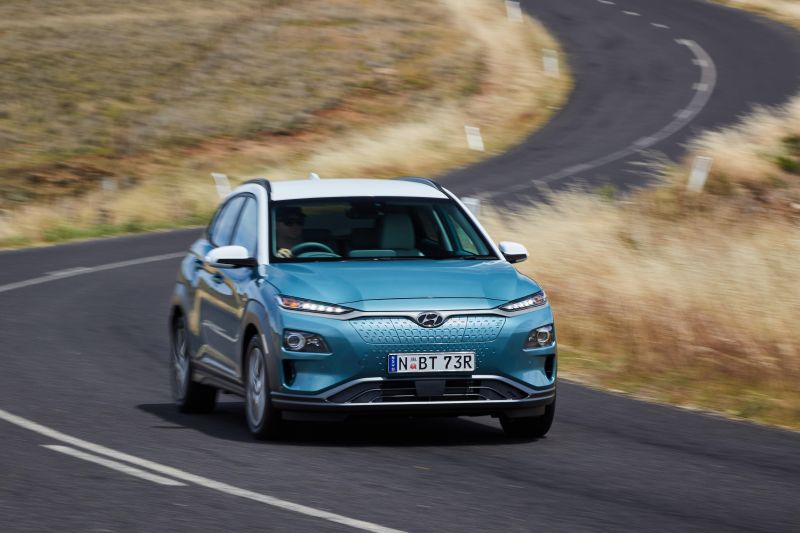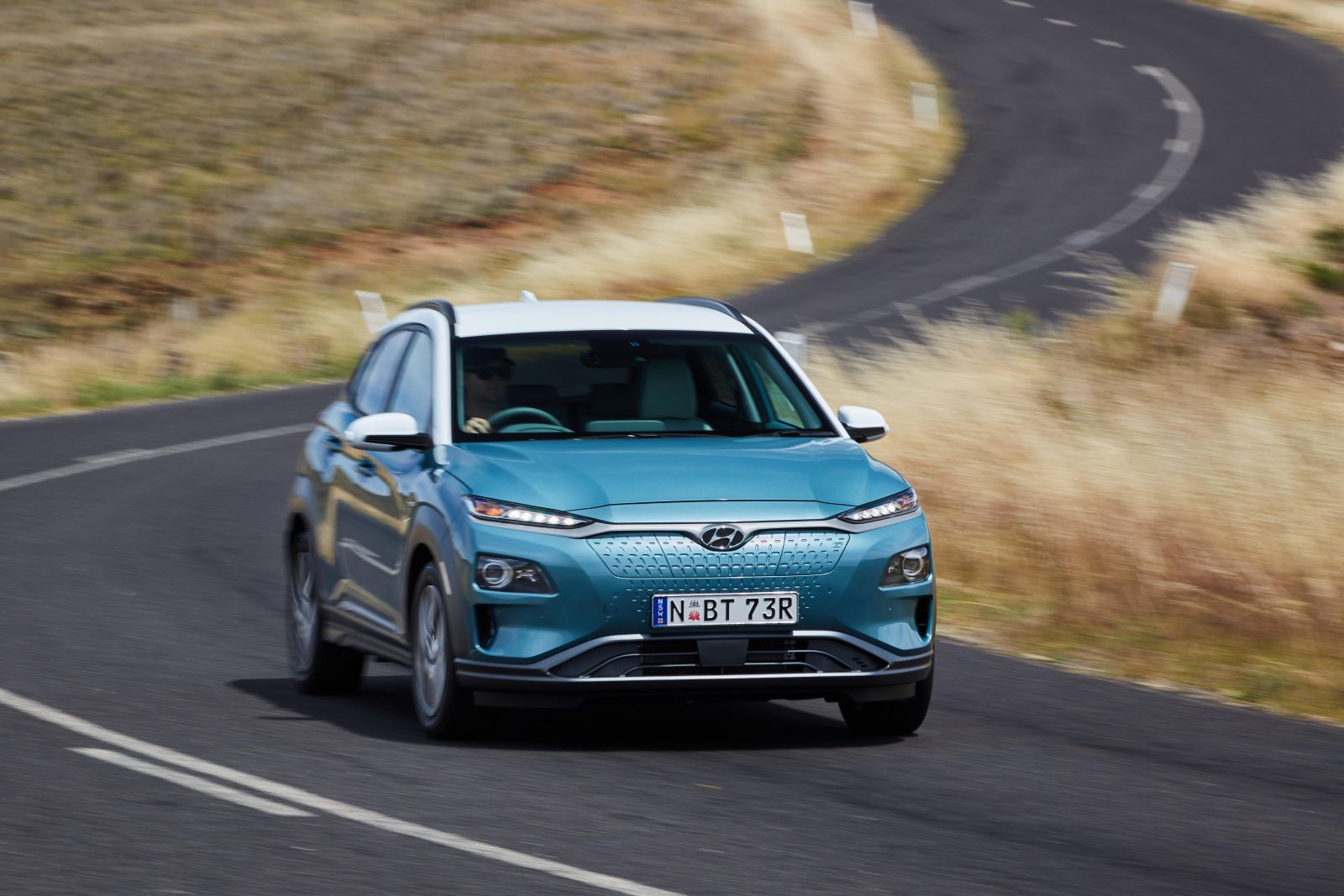 Hyundai Kona Electric
Given Australians love crossover SUVs, the Hyundai Kona Electric stands out as the only pure-electric small SUV under $70,000 (at least right now).
Like the Ioniq Electric, it's supported by a five-year, unlimited-kilometre warranty, lifetime capped-price servicing and 10-year roadside assistance.
There's also a free one-month/1500km service from the date of registration. Though, services must be carried out at selected BlueDrive Hyundai dealers.
The Kona Electric's large 67.5kWh lithium-ion battery (64kWh usable) is covered by an eight-year/160,000km lithium-ion battery replacement warranty.
Interestingly, according to Hyundai's site, all services for the first five years cost the same, making it cheaper than the Ioniq to maintain – and significantly cheaper than the flagship internal-combustion Kona Highlander.
Each scheduled service will notably look at the airbags, electronic systems, HVAC, brake components, tyres (including a rotation) and small parts like door hinges, latches, nuts and bolts.
The standard Hyundai Kona just got a nip and tuck for 2021, so expect the Kona Electric to follow suite with an update soon.
| | 12 months/15,000km | 24 months/30,000km | 36 months/45,000km | 48 months/60,000km | 60 months/75,000km | Totals |
| --- | --- | --- | --- | --- | --- | --- |
| Hyundai Kona Electric Elite/Highlander | $165 | $165 | $165 | $165 | $165 | $825 |
| Hyundai Kona Highlander (w/ 1.6-litre turbo petrol dual-clutch transmission) | $274 | $274 | $274 | $334 | $274 | $1430 |
| Toyota C-HR Hybrid | $200 | $200 | $200 | $200 | $200 | $1000 |
---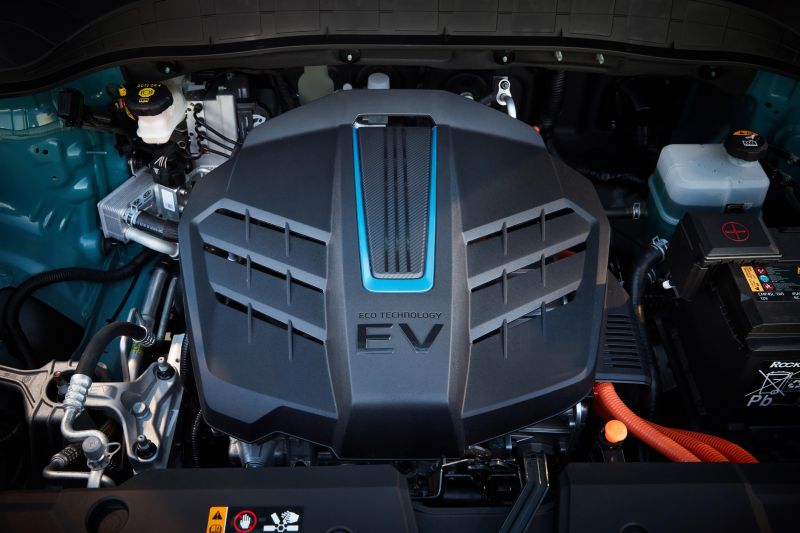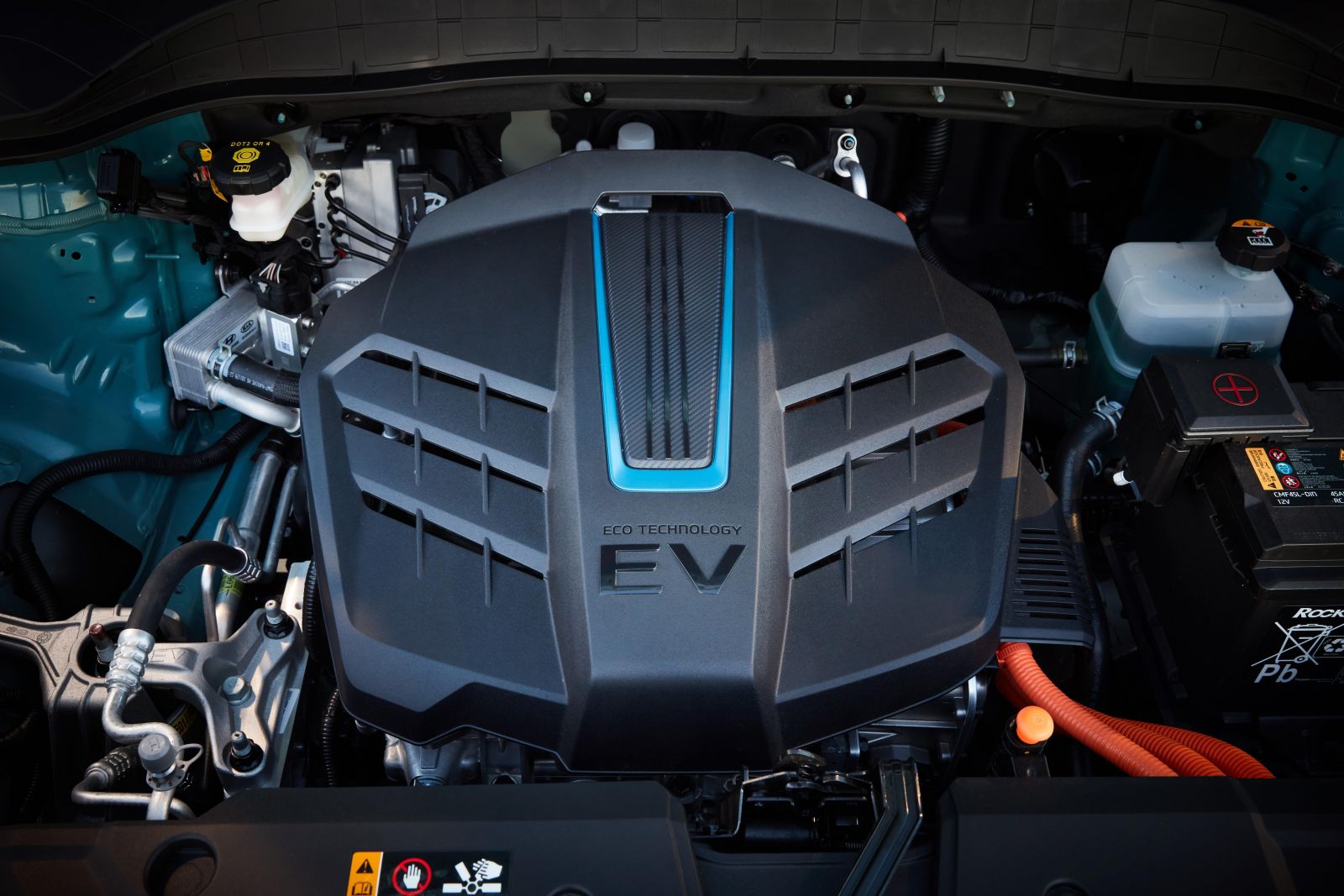 EV Service Costs Comparison Table (below $70,000)
| | 1 year | 2 years | 3 years | 4 years | 5 years | Totals |
| --- | --- | --- | --- | --- | --- | --- |
| Hyundai Ioniq Electric Elite/Premium | $160 | $160 | $160 | $760 | $160 | $1400 |
| Nissan Leaf | $237 | $317 | $247 | $330 | $257 | $1388 |
| Mini Electric | N/A | N/A | N/A | N/A | N/A | $800/$3326 |
| Hyundai Kona Electric Elite/Highlander | $165 | $165 | $165 | $165 | $165 | $825 |