Within a decade, Bentley plans to go from being the world's largest producer of 12-cylinder engines to having a fully electric range and being end-to-end carbon neutral.
As part of the company's transition to using only electric propulsion, Bentley will launch two new plug-in hybrid models next year.
This will be followed up by its first EV in 2025. From 2026 Bentley will only have electrified models — plug-in and pure EVs — in its range.
By 2030, internal combustion engines will be eliminated from the lineup.
Porsche and Audi – sister brands in the vast Volkswagen Group – are currently developing a new electric-only architecture, dubbed PPE (Premium Platform Electric), which is likely to serve as the basis for Bentley's initial EV models.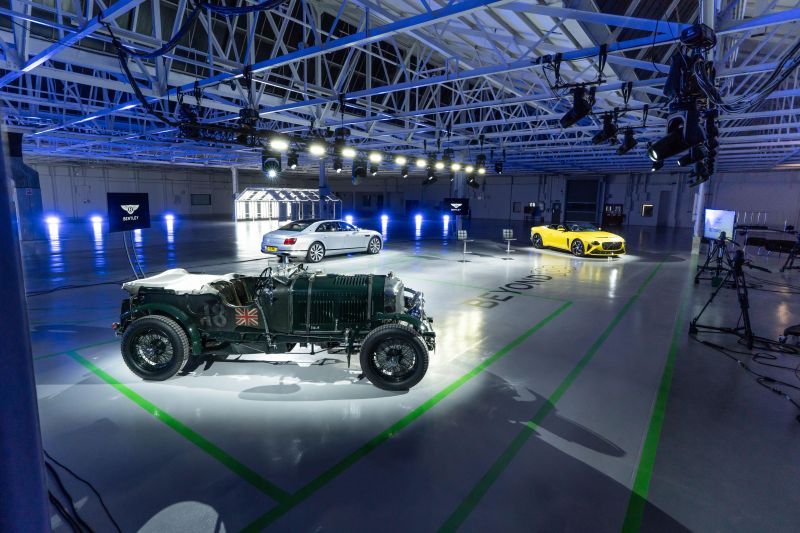 At present, Bentley's passenger car range consists of the Continental coupe and convertible and Flying Spur sedan. Both these models are available with a 6.0-litre twin-turbo W12 or 4.0-litre twin-turbo V8.
It's likely plug-in hybrid versions of the Continental and Flying Spur are the two PHEVs slated to appear next year.
With the discontinuation of the Mulsanne, the only other Bentley model is the facelifted Bentayga with W12 and V8 powertrains. A plug-in hybrid drivetrain is slated to return to the lineup before the end of 2020.
As part of Bentley's drive to be end-to-end carbon neutral by 2030, its factory in Crewe was certified in 2019 as the first carbon neutral car plant in the UK by the Carbon Trust.
In addition to using only energy from renewable sources, the factory's paint shop has a water recycling system and there are 30,000 solar panels across the site. Further upgrades are planned, which will reduce the facility's environmental impact even further.
The automaker says by the end of the year its suppliers will have passed a sustainability audit.