Audi has implored electric vehicle buyers who want to use public fast chargers to not focus solely on the topline maximum DC charging capacity, but also to study how long a car's battery handles this peak rate.
The Ingolstadt marque argues its new e-tron 55 SUV has an advantage because, while its battery system's 150kW DC charge ceiling is nominally lower than some competitors (such as Tesla's greater-than-200kW capability when warmed up), it can handle the peak across most of the charge cycle.
This DC 'charging curve' requires a heap of thermal management to keep the battery pack at its right temperature, because there are large amounts of heat generated during rapid-charging that needs to be dissipated to prevent the battery critically overheating.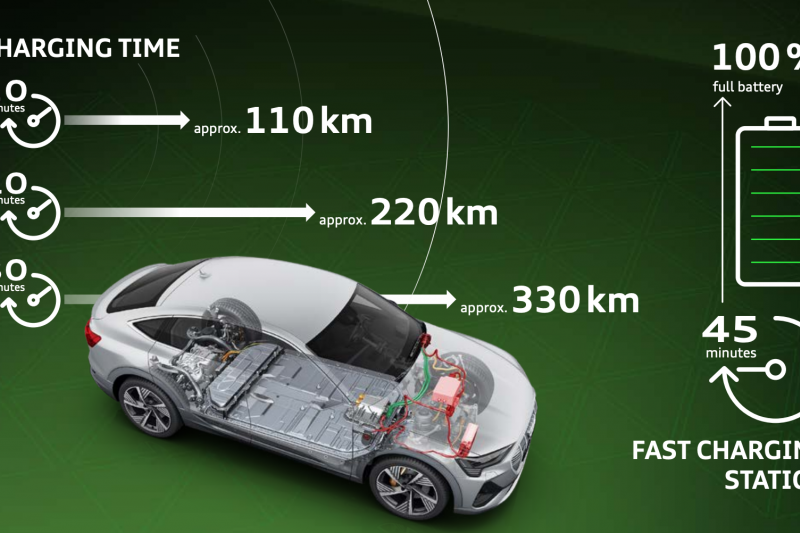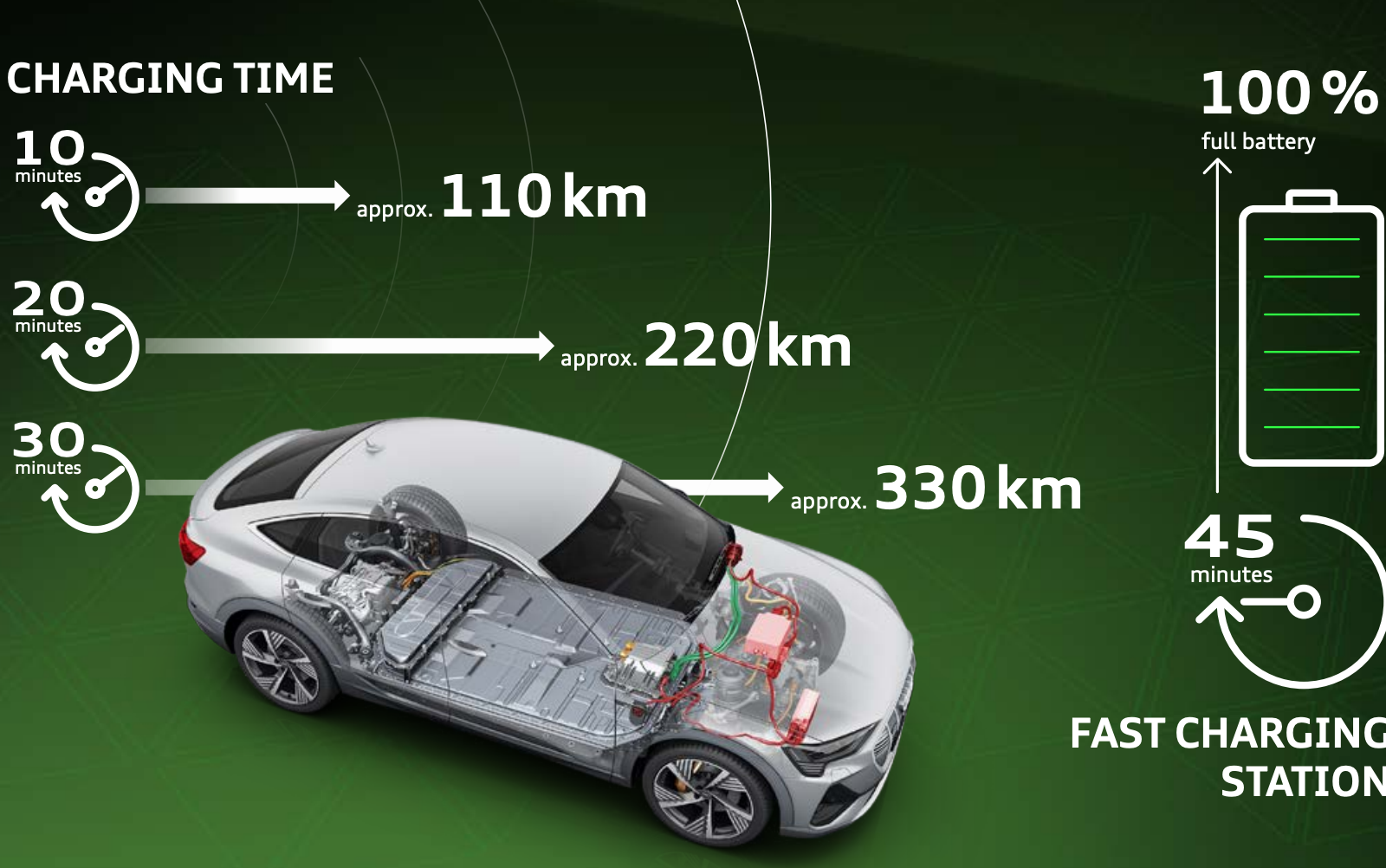 "Many customers orient themselves toward the maximum charging capacity of their electric car… but this value is only of limited use," Audi contends.
"High charging speed (kWh/minute) over the entire charging process is essential for a short charging duration. A high charging capacity must be available for as long a period as possible."
Audi claims at the optimal temperature range, the e-tron's 95kW gross (86.5kWh net) battery pack charges at its 150kW ceiling between 5 and 70 per cent charge before its battery management reduces the current flow.
An accompanying slide deck showed claims that the e-tron can gain 330km of range in 30 minutes on a DC rapid charger, which edges out the Tesla Model 3's claim of 270km range over the same period. A 10 minute burst therefore gives an e-tron driver up to 110km of range – 25 per cent of its 446km total range maximum (WLTP).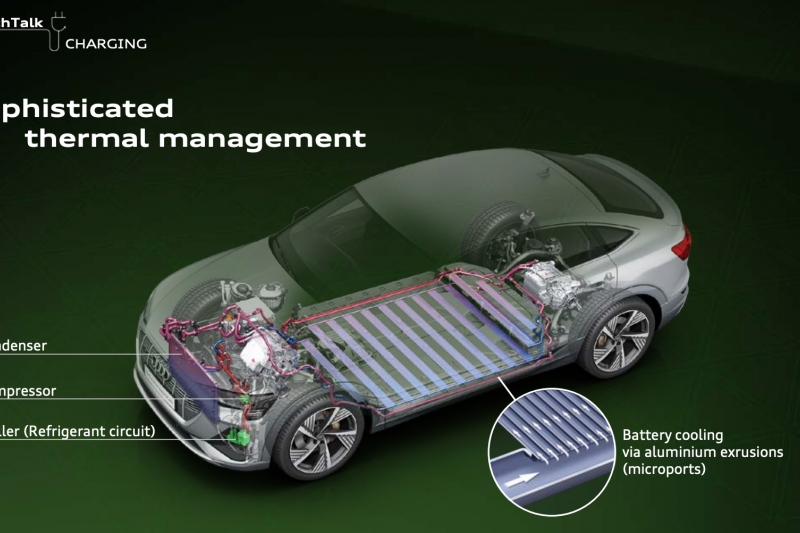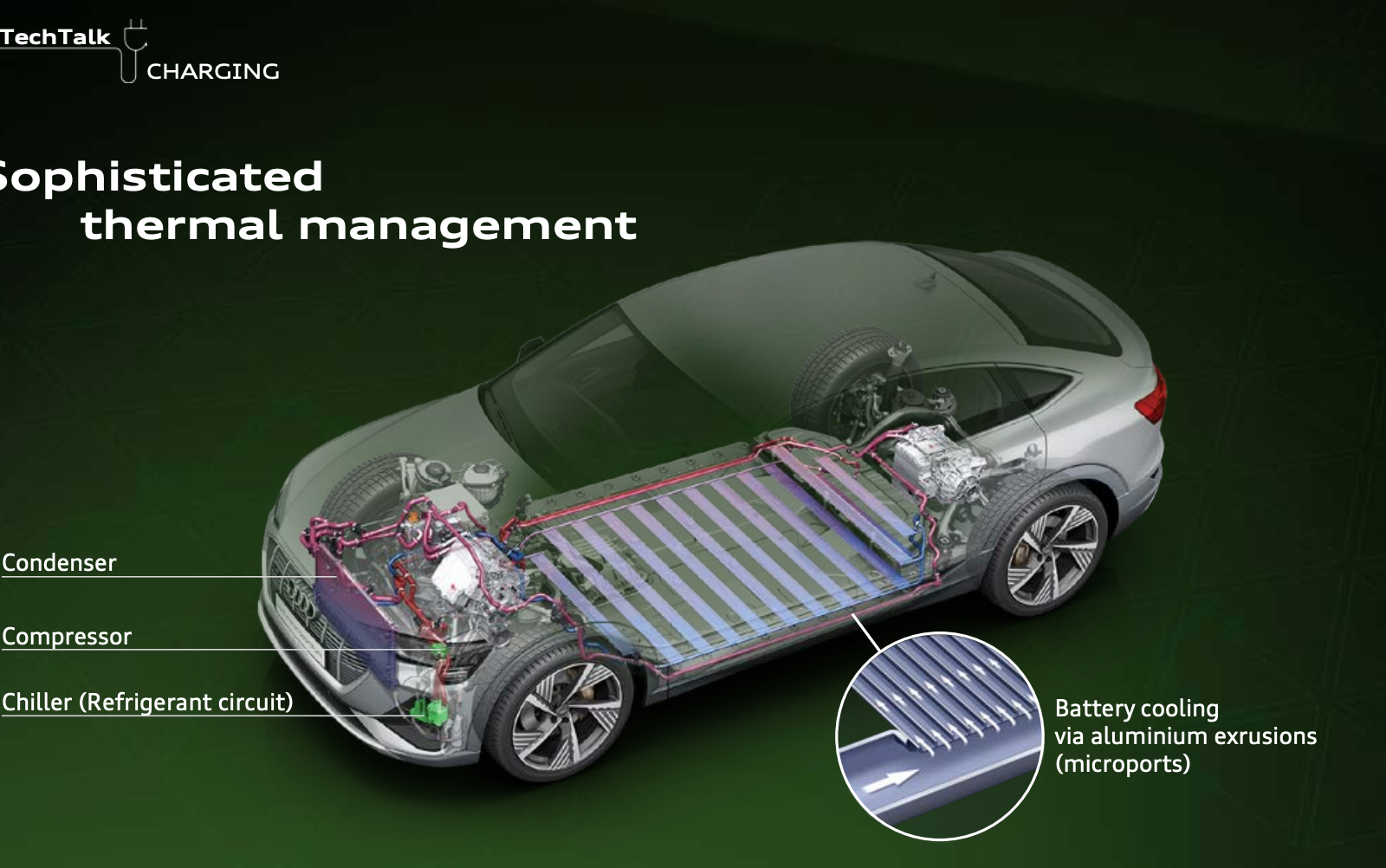 The company makes much of its cooling system, which comprises 40 metres of cooling lines across four sections and 22 litres of coolant fluid underneath the floor-integrated pack. This system keeps the battery between 25 and 35 degrees, because outside of these parameters its range drops.
For those wanting to charge at home, the e-tron can be optioned with a 22kW onboard charger.
"To illustrate the point: charging curves of our competitors very often look like a Sugar Loaf Mountain while ours tend to look more like a Table Mountain in Cape Town. The crucial question for customers is: how many kilowatt hours can I recharge in what period of time," said Audi's charge-engineering chief Silvia Gramlich.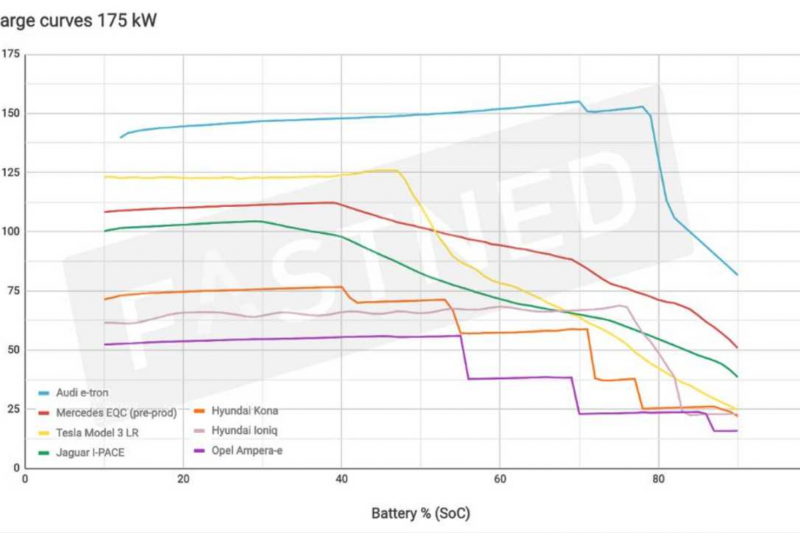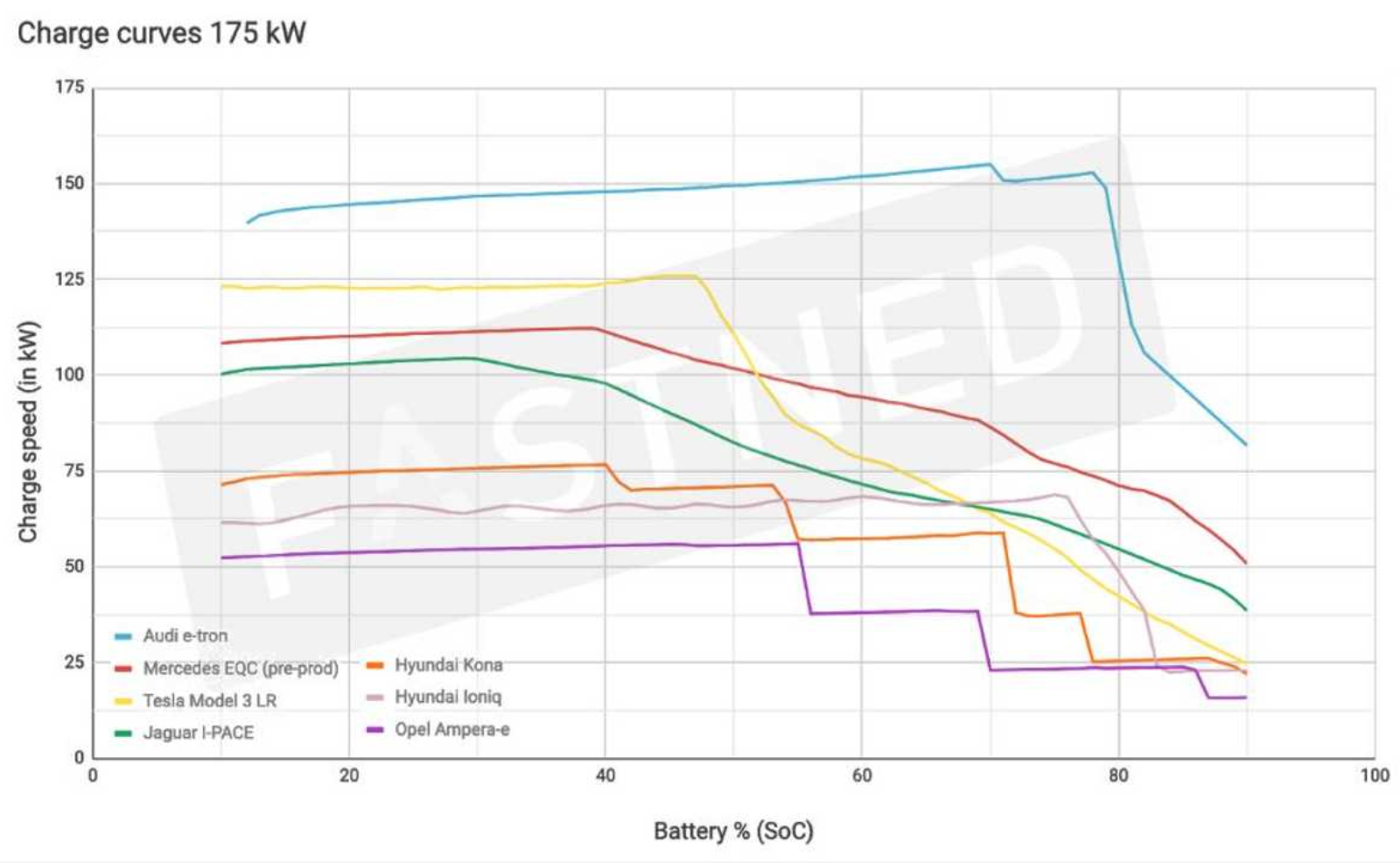 For a more independent look, there's this graph (above) mapping charging curves of various mainstream EVs, published at InsideEVs and sourced from charging company Fastned. It seems to back up Audi's claims.
Audi Australia will be furnishing us with specific local details on the e-tron next week, where we expect to find out much more about the pricing and other such details ahead of this year's launch.