Not content with one extra-large SUV flagship, BMW is planning a second.
Conveniently, the company parked its upcoming X8 crossover next to the boxier X7 and in full view of our spy photography agency, allowing us to compare the two.
While the two vehicles seem to be about the same overall length, the X8 has a slightly lower roofline which tapers towards the rear.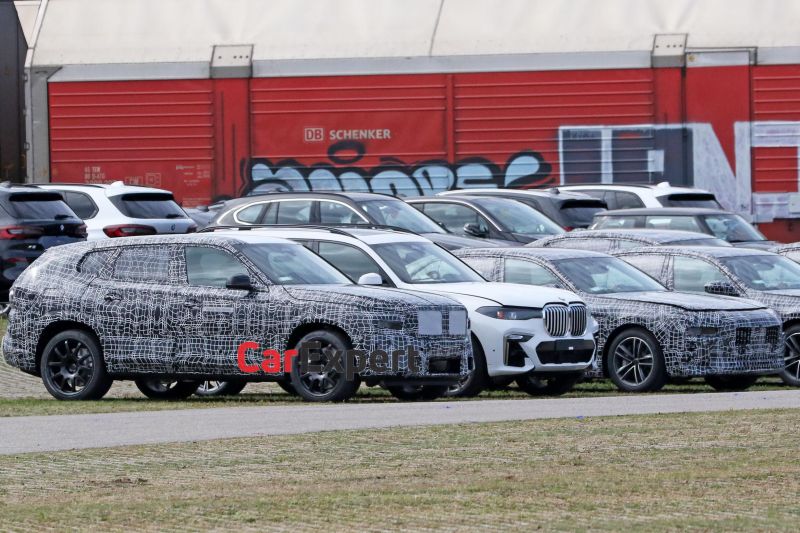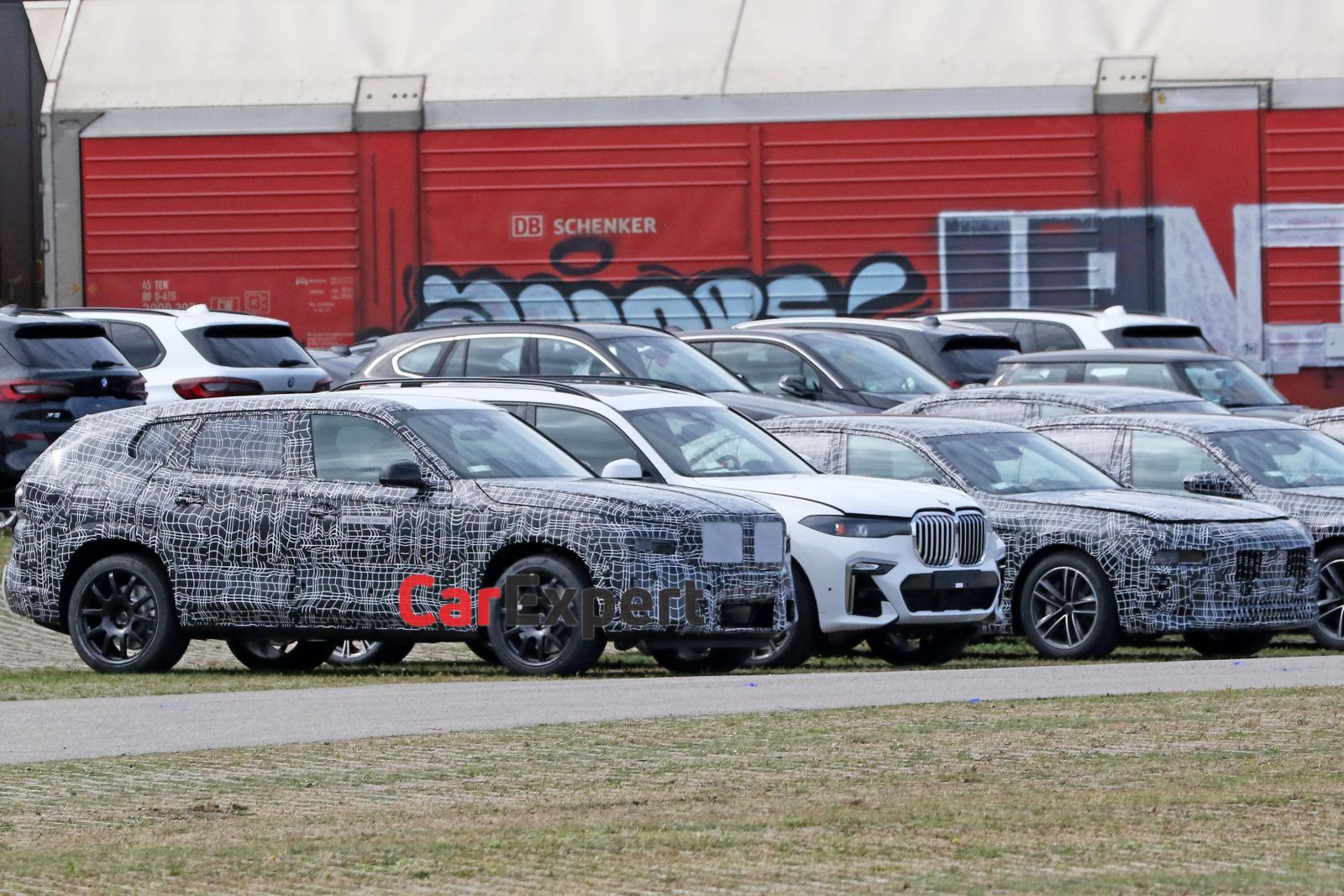 The side window line also sweeps dramatically upwards from around the trailing edge of the rear door.
The tailgate isn't as aggressively raked as some other crossover coupes, but it certainly isn't as upright as the X7's.
It does seem like the X8 will feature — just like the recently spied X7 facelift — a split headlight arrangement. The X8 will also have a wider grille than its more practical sibling, as well as a unique clamshell-style bonnet.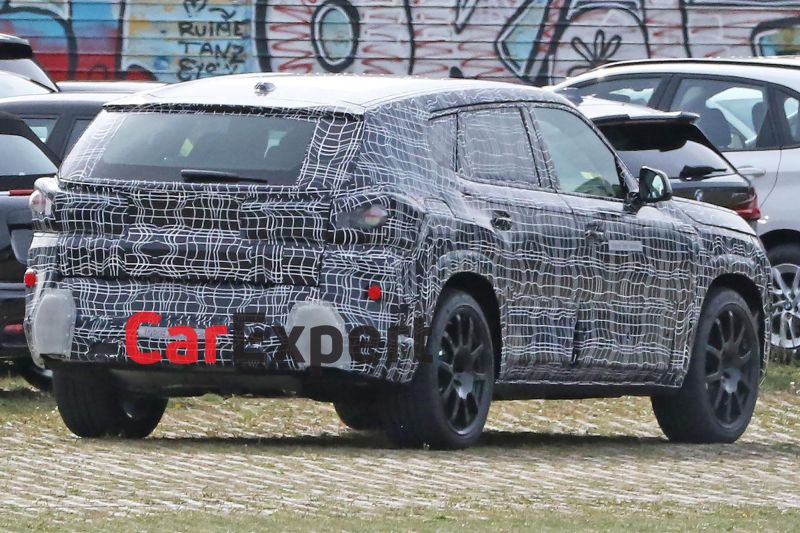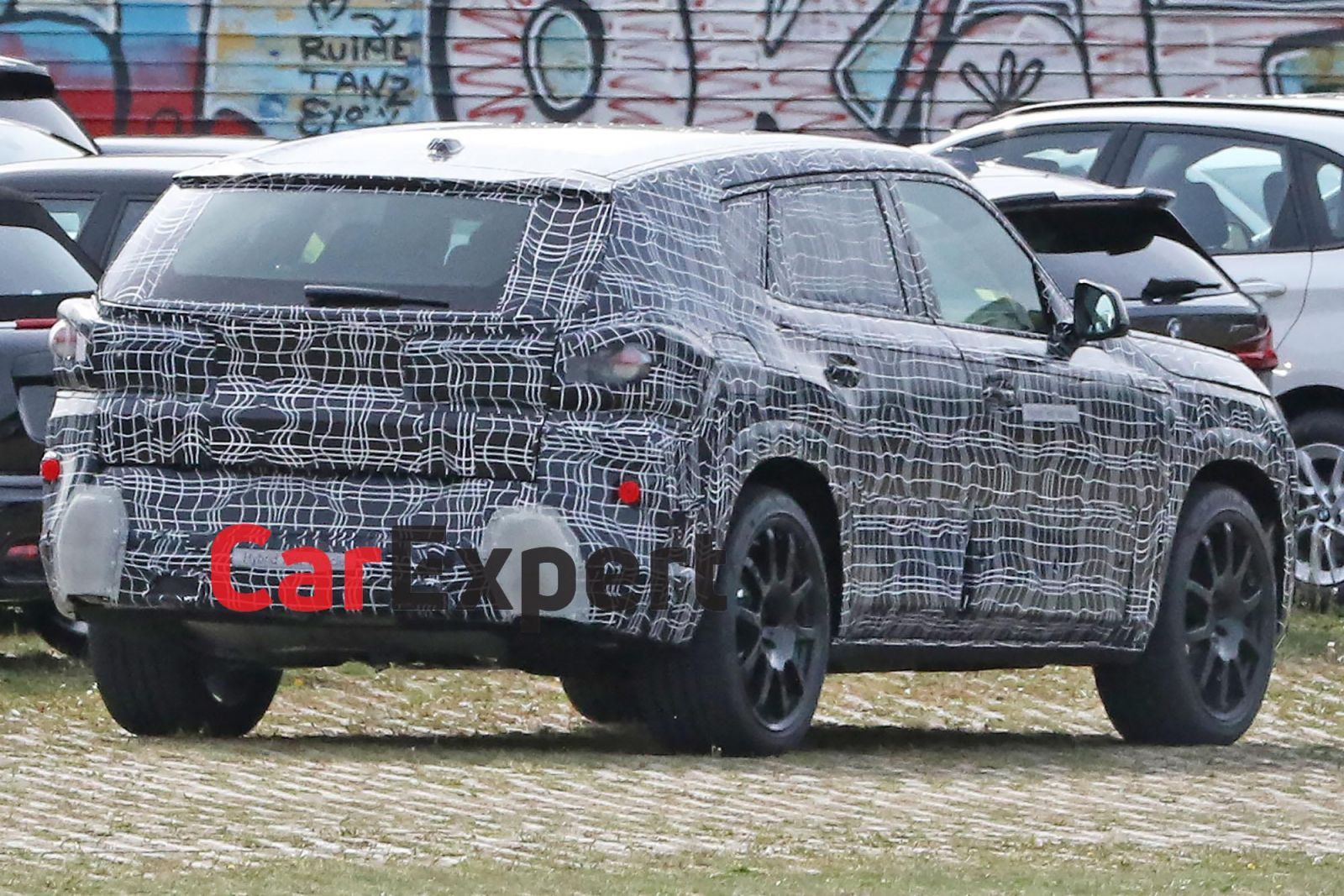 The wheel arch flares look to be more prominent than those on the X7. There are a lot of false body panels attached to the X8, so we can't see the car's other styling elements, or its surface treatments.
Despite its size, the X8 may do without a third row and instead focus on increased levels of luxury for those seated in the second row. Audi has taken a similar approach with the Q8, a more practical take on the Q7 SUV.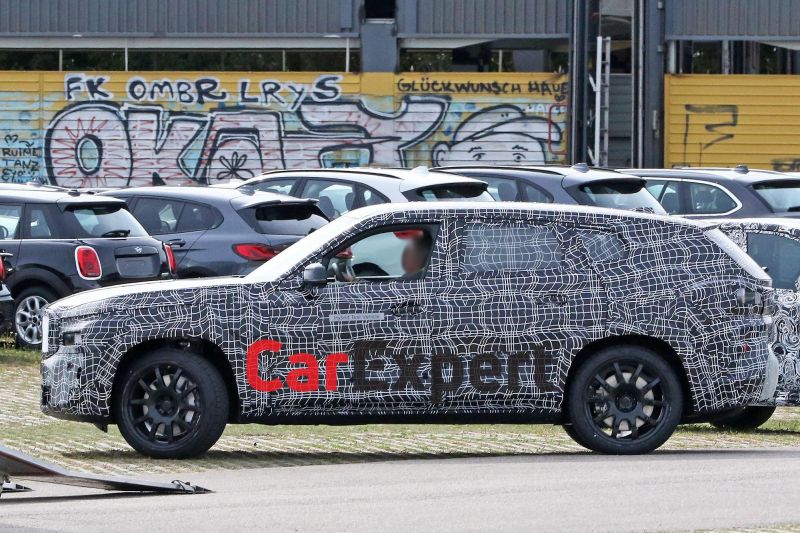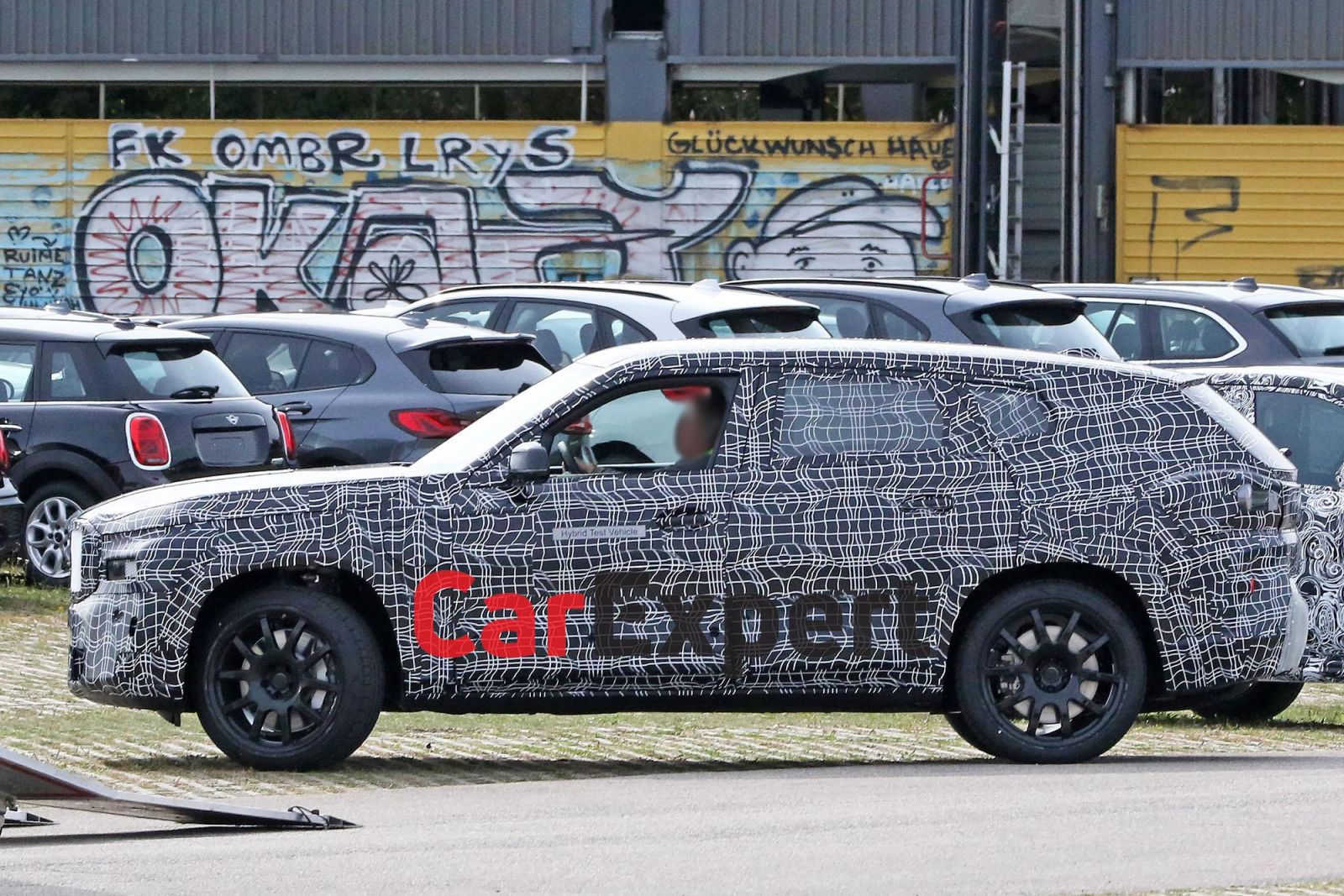 The prototype seen here is fitted with "hybrid test vehicle" stickers, and seems to have a charging flap in the front fender, indicating it has a plug-in hybrid drivetrain.