From next year Amazon will begin delivering products to some of its US customers using this tech-heavy electric van.
Details about the van, such as its dimensions, power, torque, battery capacity, and range limits, have yet to be announced.
Judging from the video, though, the van looks to be a very American-sized vehicle. It's unknown if Rivian or Amazon are planning smaller versions of the car for large cities or overseas markets.
With its long wheelbase, tall body and exceptionally boxy shape, the van looks well suited to the online retailer's needs and its extreme focus on efficiency.
Inside the cabin there's a wide digital instrumentation panel, as well as a massive touchscreen for controlling navigation and most in-car functions.
The deep windshield should give the driver a good view of the road ahead, while cameras around the van feed into a 360-degree view to making parking easier.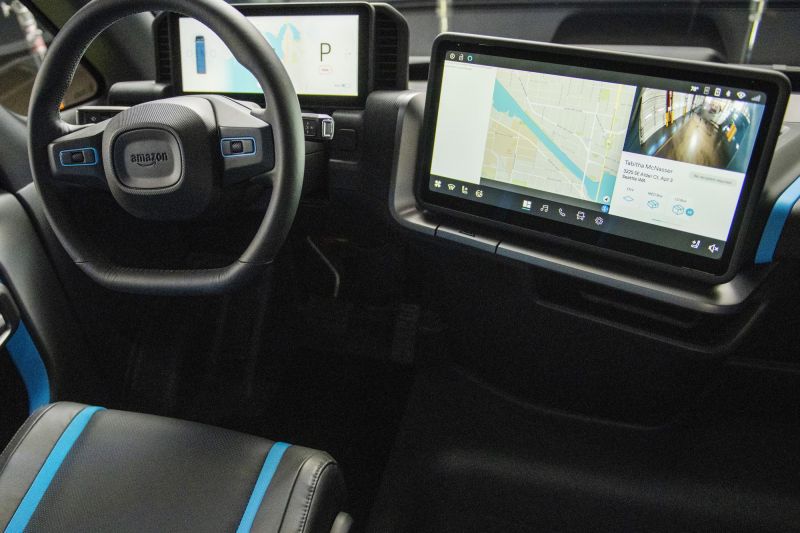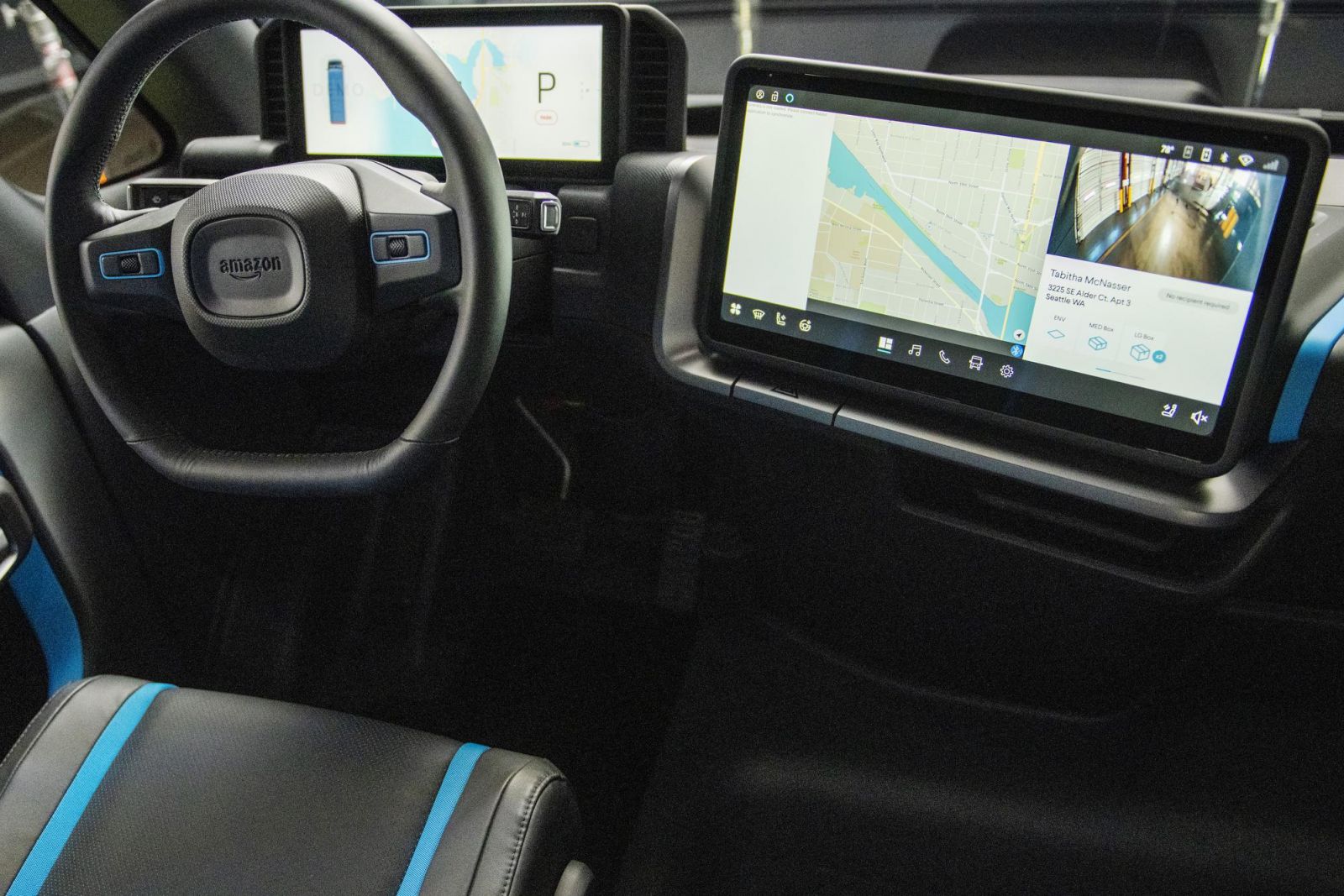 Safety features, such as traffic and highway assist, are available, and naturally the van is equipped with Amazon's Alexa voice recognition assistant.
There's a sliding pocket door for the front passenger, and access to the rear cargo space is via a roll-up door at the back or a door in the bulkhead separating cargo from crew.
The cargo space is plastic-lined so it's, presumably, easy to clean, and there are three rows of shelves mounted along the sides.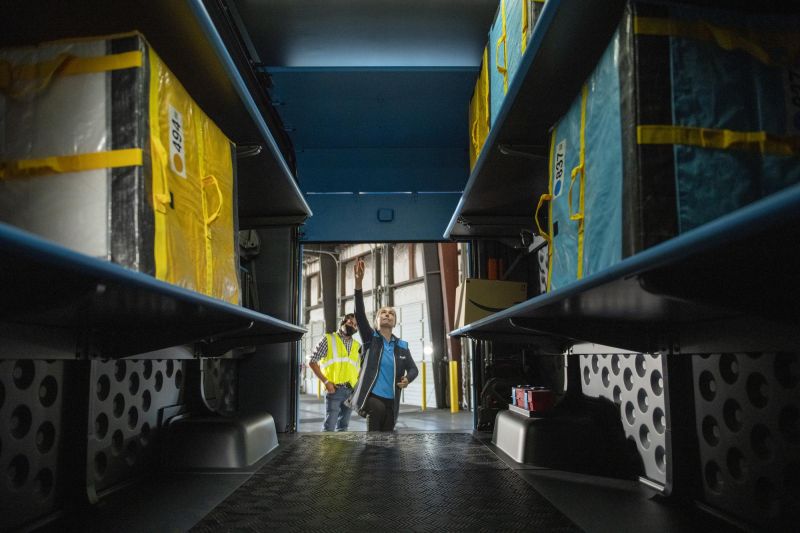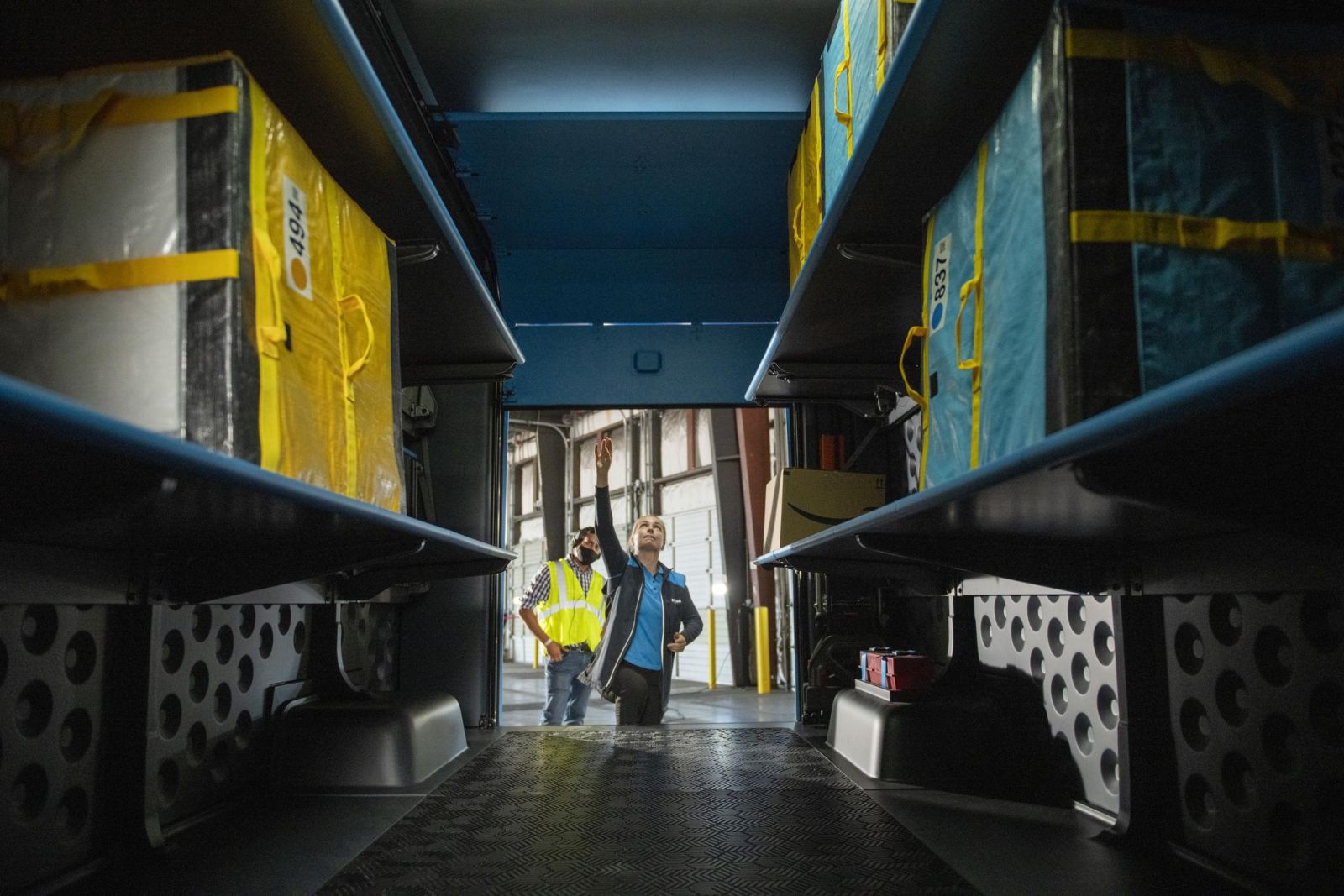 Given this van's similarity to earlier prototypes and the intention to start production in 2021, it's likely the van seen here is very close to the final product.
No name has been announced for the van, but it primarily features Amazon branding with a handful of small badges declaring it to be "Powered by Rivian". It's unknown if the terms of the contract permit Rivian to make something like it for other clients or the general public.
Amazon has ordered 100,000 of these vans from Rivian, and is part of the retailer's push to have net zero carbon emissions by 2040.
The van, as well as Rivian's R1T pickup truck and R1S SUV, will be made at its factory in Normal, Illinois — a site which once produced the Mitsubishi Eclipse, Galant and various vehicles for the Chrysler group.